---
Welcome to The Robinson Agency
Serving Church and Corporate Speaker Needs Since 2002
---
---
"It was a pleasure working with Stacy Robinson and The Robinson Agency. Stacy was not only thorough with her client's information, but extremely professional. I look forward to working with her again in the future and highly recommend her to other media outlets!"

Stephanie Keys, Segment Producer
Good Day Atlanta, FOX-5 WAGA
"The Robinson Agency is the best agency that I've ever worked with and I continue to pass your name on to others."
Lori Stone, Women's Ministry Event Planner
First Baptist Church of Woodstock, Georgia
"Stacy is always ready to provide us with a Christian speaker as a guest for 'Atlanta Live.' We have had many of her recommendations on the program. Stacy has a gift for finding and representing Christian speakers and leaders who are solid in their faith and can speak intellectually about serving the Lord with intention. Thank you, Stacy, for your service and your ideas that make the program even better!"
Michael Vallone
Assistant Producer, Atlanta Live Daily Television Talk Show
"I hired The Robinson Agency to transcribe thirteen one-hour Teleseminars. They
did a terrific job. I was amazed at the quick turn-around and accuracy of the work.
I highly recommend The Robinson Agency to anyone who is committed to professionalism and excellence."
Debra J. Schmidt, Loyalty Leader
---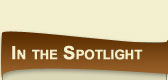 "Taking Business
To The Highest Level"
Author of
Revelations in Business:
Connecting Your Business Plan
with God's Purpose
and Plan for Your Life
Conference Speaker
Shelette Stewart says "business people don't plan to fail; they simply fail to follow God's plan." As author of

Revelations in Business: Connecting Your Business Plan With God's Purpose and Plan for Your Life

and motivational and inspirational conference speaker, Dr. Stewart not only gives practical, biblical steps to take business to the highest level, she also offers a variety of powerful presentations for men and women on topics such as vision, calling, personal brand, platform, strategic ministry planning, and aligning wealth with values. Respected leaders who endorse Dr. Stewart include Former First Lady Laura Bush, Chick-fil-A President Dan Cathy, Marcus Lamb of Daystar Television, Coca-Cola Senior Vice President Jerry Wilson, Auntie Anne's Pretzels founder Anne Beiler, Dr. Linden McLaughlin, Chairman of Dallas Theological Seminary, and many others.
Contact TRA to schedule
for your conference, church service, leadership training or women's event
1.800.782.2995
---
TheRobinsonAgency.com

The Robinson Agency
Atlanta, Georgia
1.800.782.2995
---

---

---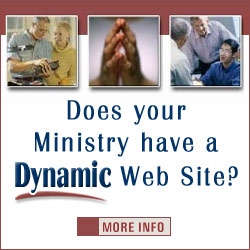 Click Link Above
For the
BEST Company
To Help Set Up
Your
Speaking or Ministry Website!
---