Corrie Adamson Coghlan
Christ-Centered Virtue
on

TV Show . . .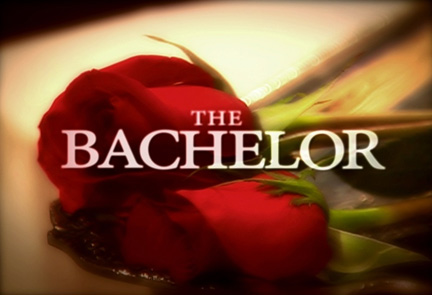 Corrie Offers Presentations For
Pro-Life and Adoption Organizations
Purity Conferences
Women's Conferences
Church Services
---
A banner year for World Series Champions The Chicago Cubs, 2016 was also the year that the Cubs' Chris Coghlan and wife Corrie Adamson Coghlan received the answer to their prayers when God placed baby Judge into their family. But before Chris and Judge came along ...

One of the most unique contestants on The Bachelor, fans loved Corrie Adamson for her high moral standards throughout her time on a television reality show that she never sought out. Corrie

w

as in the midst of Beth Moore's study of Esther when her best friend sent an application in Corrie's name to ABC hit TVshow The Bachelor - "as a joke." Fast forward: with no effort on Corrie's part, her application sailed through the screening process and she was invited to join the cast of the show.

Rather than laugh it off and immediately decline the invitation, Corrie felt strongly led of the Lord to make this a matter of serious prayer.

Was this unique 'opportunity' fom the Lord? Was this the 'right thing' for a young Christian girl to do? Could God possibly be in this?

After much prayer and wise Godly counsel, Corrie accepted the invitation to appear on The Bachelor, one of America's most-watched reality TV shows.

Chris and Corrie Coghlan with son Judge
Corrie was just as surprised as anyone that the Lord would place her on the show. She realized, however, that He calls His children to live among people, to live in the world but not be of the world, to be a light to the world. She did not make the decision lightly; she felt this television program was where the Lord was placing her at that particular moment in her life ... for such a time as this.
Since the show, Corrie's decision definitely has been affirmed on a grand scale as girls and young women across America daily email, Facebook, and Tweet their agreement with Corrie's commitment to remain a virgin until marriage. Young women share that they are emboldened and encouraged to maintain their purity until marriage in spite of the constant and contrary cultural message. Most encouraging to Corrie are the messages from girls who have been inspired to make the decision for the very first time that they will stand strong - they will make the decision now to remain pure rather than find themselves in a compromising situation where it is so much more difficult to make the decision.
An anointed ministry organically developed for Corrie after The Bachelor. With her insider knowledge of one of America's most popular television programs, women and girls love to hear Corrie share some of the behind the scenes scoop and they are eager to hear her personal story of purity in relationships, dating, and waiting for God's best for marriage.
And now - - the REST of the story - - or at least a couple of exciting new chapters!
Corrie married the man of her dreams, professional baseball player Chris Coghlan ... and today they are the proud parents of a beautiful baby boy, Judge. This video best describes Chris and Corrie's journey to parenthood:
For more information about Corrie Adamson Coghlan
contact Stacy Robinson at The Robinson Agency,
1.800.782.2995, Contact@TheRobinsonAgency.com.
Corrie is an ideal speaker for pro-life / adoption / foster organizations,
as well as purity events and women's conferences.
CONTACT:
Stacy Robinson
The Robinson Agency
1.800.782.2995
Contact@TheRobinsonAgency.com