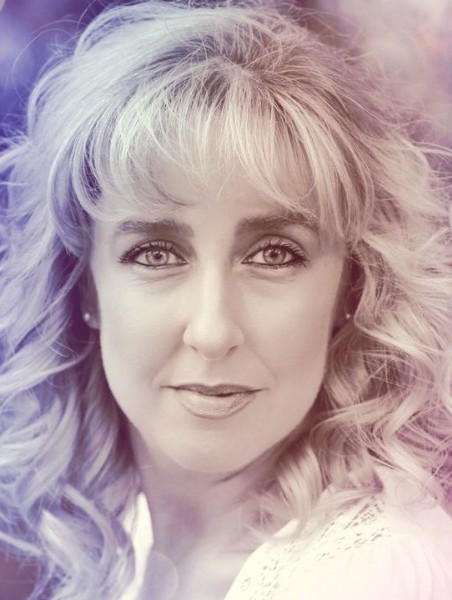 Becky Anderson
Humor - - Home - - Heart
Women Conferences / Retreats / Girls' Events
Mother-Daughter-Sister-Friend Events
Author, Friends Inspire Hope
---
With great energy, enthusiasm, and transparency, Becky Anderson inspires and equips women to become competent, confident, and content in their God-given roles as wife, mother, and friend.
Audiences can't get enough of Becky's encouraging words, her humor, and her sense of fun!
In her workshops and presentations, she seamlessly weaves stories from her personal life journey and spiritual growth as she shares specific messages and teaches practical life skills to enrich the lives of women and their families.
Becky has become a recognized influencer of women and families from Germany to the United States, but as a girl, she never dreamed where life would take her.
Happy summer days with her grandparents were a sharp contrast to her home environment which was completely devoid of spiritual education and Jesus.
After giving up a baby for adoption at age eighteen, Becky found herself confused and spiritually lost, supporting herself as a cocktail waitress and blackjack dealer.
After surviving a short and tumultuous marriage, she ultimately met and married her husband Bill who led her to Christ when their son was six years old.
Becky discovered a deep passion for children which she turned into a successful career in children's entertainment.  After becoming educated about her own God-given spiritual gifts, Becky became entranced by teaching and ministering to women.  She prayed that God might someday use her to grow His kingdom by allowing her to help other women find the contentment she had found in her Godly role as wife and mother.
While stationed in Heidelberg, Germany, Becky was the keynote speaker at the American Women's Association of Germany 2009 Conference.  She helped build the U.S. Army's largest American children's ministry in Europe when she served as their religious education coordinator and volunteer trainer.  Her four years' experience as an events and retreats planner uniquely enables Becky to present speeches and workshops that support an event planner's specific goals and vision for their event.
As a high-energy, transparent, bold motivational speaker and teacher, Becky offers a wide range of keynote, workshop, and break-out topics for women's events, girls' gatherings, and mother-daughter-sister-friend events.
---
Speaking Topics Include . . .
Hallelujah Holidays:  Fun, Stress-Free & God-Centered Holidays!
Becky learned from her own mistakes of 'overdoing it' and going 'all out' for holidays.  Today she enjoys sharing with others how to celebrate holidays without stressing yourself or your family and friends.  Becky's 'holiday transformation class' can be adapted to specific holidays or presented to cover holidays, in general.  If you would like to choose a specific holiday, Becky offers:  New Years, birthdays, Easter, Thanksgiving, Christmas, Martin Luther King Day, Valentines Day, Presidents Day, St. Patrick's Day, Arbor Day, Mother's Day and Father's Day, and the patriotic holidays.  Becky also offers a presentation on addressing Halloween as a Christian family and bringing light into the darkness.
Friends Inspire Hope
Life is better with friends ... good friends offer joy, companionship, laughter, comfort, and support.  We were not created to 'go it alone.'  Becky inspires audiences to recognize the wonderful traits that they can offer friends, how to be a friend, and how to biblically address friendship conflicts.  Becky addresses the art of listening, embracing differences, and other issues in friendship.  We seem to know more people today than ever yet so often we feel truly "known" by very few.  Becky encourages women to go beyond shallow friendships and dive into the deep end of true, authentic friendship.
Praying in Color
Are you artistic?  Logical?  Right brained?  Left brained?  Are you a visual or kinesthetic learner?  A distractible, impatient soul?  A word-weary pray-er?  Learn to pray in a whole new way - - with the right side of your brain!  This hands-on presentation takes you back to art class with colored pencils and drawing paper.  You'll have fun as Becky encourages you to doodle and draw the people and things you are praying for.  Sound a bit 'different'?  It will make sense as Becky shares and uses an exciting PowerPoint presentation to illustrate 'praying in color.'  This is a very popular workshop for women's groups - and there's a 'kid size' version of this workshop as well - children love it.  Many children with autism are using this method as their primary means of prayer.
Meals are the Heart of the Home
Becky believes it's not about the meal, it's about the plan.  This vintage-themed presentation addresses the modern needs of today's busy woman - with lots of laughter and fun!  Meal-planning myths are dispelled as Becky helps women discover their 'meal planning personality' ... are you "Polly Planner," "Megan the Mood Shopper," or "Gina the General Idea Lady"?  You'll be relieved to know that Becky believes that Burger King does count as a meal - and pizza too!  Women are absolutely loving this fun-filled presentation which is literally changing lives for the better in very practical ways.  Many have said, "I wish I had learned this YEARS ago!"  Put this on your event schedule now!  Your women (and their families!) will thank you!
Here I am, Lord - Send Me!
In this biblically based presentation of self-discovery and realization, attendees have the awesome opportunity to come away with a vision for their lives and an understanding of who they are and why God created them.  Understanding spiritual gifts and discovering your place in the body of Christ is life changing.  Some of the key points of this presentation include:  God gave us gifts to serve one another; the differences and the similarities between a 'talent' and a 'spiritual gift;' the benefits of knowing your spiritual gifts; and much more.
How to Pray for Your Husband
As Becky explores all the things that prayer isn't, you may recognize some of your own misperceptions.  Those misperceptions can be turned around as Becky shares God's truth about prayer ... humility, confession, faith, trust, listening .. the only way to a real and personal relationship with God.  Wives who attend this presentation begin to feel understood, encouraged, uplifted, and hopeful that their marriage - whatever its current state - can improve and flourish through the power of prayer.
Little Women and Me
In this fun, unique, interactive workshop, Becky uses the characters of Louisa May Alcott's charming book 'Little Women' - Jo, Beth, Amy and Meg - to reveal to audience members their own true personality traits.  This presentation is ideal as a break-out session, as it involves the presentation plus small group discussion.
---
Testimonials . . .
"... exceptionally energetic and enthusiastic teacher ... Becky projects a charisma that captures the imagination of women ..."
Debbie Gregory
"Becky is the pied piper of women and children.  They're drawn to her like a moth to flame.  Becky conveys her wisdom and humility in such a way that makes me want to be more, do more, be a better wife and mother."
Cinnamon Blake
"All of her workshops, Bible studies and ecumenical contributions have all been done with excellence, humor, and impeccable planning."
Sherry Hammond, President
Protestant Women of the Chapel
"I attended Becky's 'Friends Inspire Hope' presentation.  I liked the puzzle a lot!  I like how she talked about how to make new friends and how to let go of a friend too.  I didn't realize the Bible said so many things about what kind of friend you shouldn't have.  That was really interesting.  I liked it.  I learned a lot."
Gabriella (19)
"Oh, my gosh!  This was like WAY more fun than I thought!  Ms. Becky is so funny!"
Amber (15)
'Praying in Color' attendee

"I had wanted to do this meal planning thing for years and it was just, I don't know - too hard.  All these websites made it look too Martha Stewart-y.  But the way Becky taught it, I mean, I know I can do this now - it isn't hard."
Kaitlyn
"I wish I had half her energy!  She is SO full of life!"
Alda
"I can't believe she's 48!  She has the energy of a 20 year old!  She is so encouraging.  She makes me believe that even an old gal like me can do new things."
Raquel (73)
"Becky's beginnings were so, so sad.  I cried and I thought to myself, how can there be a happy ending to this?  And then, to see how God redeemed her after all the stuff that happened to her.  He made her into this new thing, this new, Godly woman, wife, and mother.  I was really encouraged.  Really inspired."
Paula
"Becky's energy and laugh are absolutely infectious!"
Pat
"Anytime she teaches, I am the first to sign up to take her class!  I don't even need to know what the class is!  Becky is just SO fun!  I always learn something new!  And she always gives out the BEST fun things to take home!"
Brittany
"Ms. Becky is really cool, for an older lady.  When I talked with her, I forget how old she is.  She's just cool."
Brooke (16)
"I have tried to do a prayer journal so many times before and I was really, really frustrated.  I really thought I was a bad Christian because I couldn't do it.  But this one is so fun!  I look forward to doing this one.  I mean it!  It really is fun.  And to know that I really am praying for people too, I mean, that's super cool."
Angie
"I think the biggest thing I learned in Becky's 'Friends Inspire Hope' presentation is the thing about relationships NOT being 50-50 but actually being 80-20.  I never thought about that.  I'm going to think about all my relationships differently from now on."
Megan
"I wonder what she's like at home?  She can make you laugh one second and then, a minute later, you're crying - then you're laughing again.  I had so much fun - - but now I'm really ready for a nap."
Stacie
"Becky hasn't wasted her time on earth.  Yes, she made many foolhardy mistakes and decisions in her early life, but God has used them ... for her betterment and, really, for her benefit too.  I used to have a certain idea of who would give babies up for adoption or who would abort babies.  She really challenged my ideas.  I will look at those girls and women differently now."
Wanda (81)
"Becky was so much fun!  I hope she comes back.  I don't know what else she teaches, but I don't care what it is ... I'm sure it will be good.  One lady was saying that she could probably talk about anything.  Ha ha!  I bet that's right!  She's my girl.  We'll be tight."
Lekisha
---