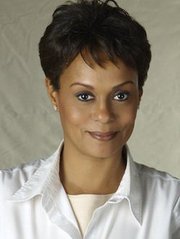 BJ Arnett

Host of Television Shows Atlanta Live and BYOBB
Motivator, Teacher, Mentor
Couples Conferences with Husband Camy Arnett


---
BJ Arnett Travels from Georgia
For More Information: Call 1.800.782.2995
---
BJ Arnett is a virtuous woman of God who is doing exactly what God has shown her to do - and that is actually quite a lot! BJ ministers alongside her husband, Camy Arnett, as pastors of two churches.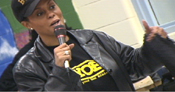 BJ is a powerful and effective speaker for women's conferences - church, business, and community. Women and young ladies listen to BJ and they respond. They sense her anointing and calling and respond accordingly when she ministers. As a Bible teacher, she digs deep. She is a wise counselor and great encourager.
Camy Arnett and BJ enjoy ministering together as a couple. The two of them are a truly dynamic combination for marriage retreats, corporate and church leadership conferences, and couples' banquets.
Atlanta is a hub of national and international ministry headquarters, and BJ is well known and deeply respected among Atlanta's circle of ministry leaders - always willing to serve, support, and advise. Among the many hats she wears and ministries with which she serves, BJ enjoys serving as a leader of Christian Women in Media Association's Atlanta Network where she brings together Christian women from every form of media for networking, ministry, education, and support.
A familiar face and personality to Atlanta television viewers, BJ Arnett worked as a news anchor and lifestyle reporter for WXIA / NBC Atlanta and co-hosts with her husband the nationally televised Christian talk show Atlanta Live and their own weekly show BYOBB (Bring Your Own Bible, Baby!).
With a warm and personal style of hosting on "Soul of Atlanta" and "Beat of the City," BJ interviewed the likes of Lena Horne, The Judds, Danny Glover, Marie Osmond, Patti Labelle, Mrs. Rosalyn Carter, Ambassador Andrew Young, and many others.
She has hosted NBC's "Peachtree Morning" and was frequently featured on "The Roseanne Show" on CBS. She also hosted and produced several television programs, including Georgia Public Television's "Primetime" and "Employment Lin." TV69's "Community' and was a lifestyle reporter for "Noonday" and "Camera-11" on WXIA's 11 Alive. She has also appeared in numerous commercials and made-for-TV movies, as well as "BJ and Friends," an NBC special.
In her mid-teens, BJ competed in and won several scholarship pageants, many of which were firsts for African American women. Her natural ability as a speaker led to her achievement as the nation's first music video disc jockey. Atlanta's major network affiliates took notice and soon after BJ began writing, producing, hosting and reporting for 11-Alive, NBC Atlanta, Georgia Public Television, and UPN TV69.
However exciting and groundbreaking her achievements have been, BJ Arnett is most known for her courage and selflessness in training up young people. She is drawn to them and it is reciprocated. During professional speaking engagements or in social settings, she can be found with a swarm of young women surrounding her for advice and direction.

---
I have known BJ for only a few years, but she has used her godly spirit to inspire me to be a confident woman by following her example of what a woman who believes in God should and can become. She has given me countless words of wisdom, and she uplifts my spirit on a daily basis. I thank God for bringing her into my life and allowing her to be my friend and mentor.
Mrs. BJ, you are such a wonderful person to know. You are a wonderful teacher who pushes her students to do their best. You made my experience at Bauder College exciting and terrific. You are like my "mother" and you never let me settle for anything but THE BEST. I just wanted to say THANK YOU for being the loving, wonderful, caring person that you are.
FusionICE Image Consutling & Events
My interview with BJ Arnett was one that I will definitely remember, especially since my appearance on WATC TV 57 was a first. BJ's personable personality really helped me to feel comfortable with her, the interviewer, as well as with the entire interviewing process. She was not only a professional but a modest woman with a very respectable demeanor and appearance. During the interview she showed a genuine interest in our conversation and the topics we discussed. There was for sincere chemistry on screen and off. BJ also introduced me to a prominent friend of hers. I had expressed my interest in furthering my endeavors as an author and she didn't hesitate to link me with other individuals that could help me. "Thank you for being you, BJ."
Dana Holmes, Author of Such is Life
Pastor BJ, it was a pleasure to meet you for the first time at WATC TV-57 for the Atlanta Live program. I was highly impressed with how comfortable you made all the guests feel when you introduced them. You engaged each speaker with inviting language that opened their hearts to freely share the gifts and callings of the Lord in their lives. I was equally impressed at how you had astutely reviewed the books and ministry materials that we sent in prior to the live show. And I was pleasantly surprised when you quoted a key excerpt from one of my workbooks that opened my mind and heart to share the heart-beat of my ministry with the viewing audience. Your depth of knowledge of God'??s Word made it very easy for us to "arc'?Ě off of one another'??s understanding of scripture'?¶which led to further interaction of the power of His Word working in people'??s lives.
As I mentioned to you after the interview, it'??s so obvious that you are flowing in the anointing and destined purposes of the Lord for your life. Thank you for an amazing interview. When I shared the video portion of my interview with those who follow my ministry, I received many compliments of how successful it was and how well you made the interview flow.
Founder of Destiny Navigators, LLC