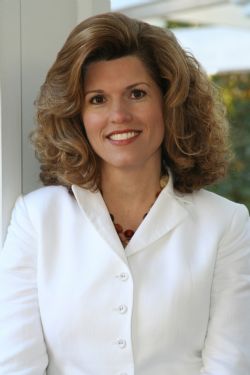 Barbara Arthur
Inspiring Women to Holiness
---
---
"God, You show me the truth."
This was Barbara's prayer after she read the Scripture, Deuteronomy 18: 9 -14 ". There shall not be found among you anyone . who practices witchcraft, . or a sorcerer, or one who conjures spells, or a medium, or a spiritist, or one who calls up the dead."
Dedicated to the occult while still in the womb, Barbara lived under a dark cloud of spiritual struggle and turmoil. Born in communist Cuba, she came to the United States with her father and two siblings at the age of four. They left her mother and three other siblings behind. It would be 23 very long years before they would see one another again.
Barbara's life was difficult. She did not know that her medium / divination involvement only opened the door to the deep things of the occult. Pursued by a woman involved in witchcraft who was seeking to kill her, she desperately sought God's help.
While sitting alone on the last pew of a church, Barbara cried out to the Lord - and He heard her prayer.
Through the supernatural guidance of the Holy Spirit, she was led in the sinner's prayer. At that moment, the Lord delivered her from the kingdom of darkness and transferred her into the kingdom of His Son, Jesus Christ.
Today, the one cry of Barbara's heart is:
"Lord, I want to know You."
---
Topics . . .
Daughter of The King Most High:
Barbara Arthur's Amazing Testimony
In this life changing message, Barbara shares how she was dedicated to the occult while still in the womb. You will be amazed when you hear how the Lord delivered her from the kingdom of darkness and transferred her into the kingdom of His son, Jesus Christ. Barbara speaks straight from the heart as she shares her life's journey with you. If you have ever wanted to experience God in an extraordinary way and have your heart set on fire for Him, this topic is one you do not want to miss.
The Cry of My Heart is To Know You Lord
The Lord gave Barbara this teaching after a forty-day fast. He showed her that it is His desire to dwell among His people. This teaching paints a clear picture of the high price He paid that we may know Him intimately. Barbara shares many of her personal experiences in her walk with the Lord. The heart of this message is John 17:3: "And this is eternal life, that they may know You, the only true God and Jesus Christ whom You have sent." You will be encouraged to press on to know the Lord.
If The Bride Knew When The Groom Was Coming, She Would Be Ready
The Lord has impressed upon Barbara's heart to "stir the body" unto holiness in preparation for the return of the Lord. 2 Peter 3:14: "Therefore, beloved, since you look for these things, be diligent to be found by Him in peace, spotless and blameless." Can you sincerely say, "come quickly Lord Jesus?"
What Happens When Women "Stand Firm"
While battling postpartum depression, the Lord spoke to Barbara to "stand firm." Ephesians 6:13 and 14 tell us; "... and having done everything, to stand firm. v. 14 Stand firm therefore, ..." Barbara shares what it meant to her to stand firm during one of the darkest times of her life. Through thought-provoking truths, audiences will learn what it means to stand firm.
The Heart and Mind of God
The Heart and Mind of God - a pretty bold statement. However, the Lord through His Word, led Barbara to pray, "Lord, what is Your heart? Father, what is Your mind?" The Lord revealed to Barbara that His heart and mind is to bless His children with spiritual blessings that we may be rendered fit for heaven! This message will inspire you to desire nothing greater than the heart and mind of God.
---
Testimonials . . .
Please know that it is my privilege and honor to recommend Barbara Arthur as a speaker and conference leader for women. Barbara's testimony will keep her audiences on the edge of their seats. Barbara is a devoted follower of Christ and has a fresh word from the Lord for all of those who are able to hear her story. She loves the Word of God.
Dr. B. Carlisle Driggers
Executive Director - Treasurer
South Carolina Baptist Convention
Barbara Arthur's testimony is one of the most powerful that I have ever heard. I have known Barbara since 2001 and can personally testify of her love for the Lord, His word, and her daily walk with Him. Her love for the Lord and His Word truly radiate from her countenance.
Betsy Bird
Founder and Teacher
Just for Women Ministries
Mrs. Arthur presents the story of how the Lord worked in her life in a way that clearly points the listeners to the Lord Jesus Christ. If you want someone to come to your church who can testify of God's redeeming and keeping grace, then you will not go wrong in calling Barbara Arthur. She will be a blessing to you and to your congregation.
Reverend Gerald A. McCant
Northgate Baptist Church
I had the privilege of serving alongside Barbara Arthur a few years ago at a women's conference in South Carolina. Her story was mesmerizing to me. I am more than happy to be able to recommend Barbara to you. Her honesty and transparency will immediately allow women to be open to hearing her message. Her Biblical knowledge gives her story and ministry a firm foundation.
Dawn Smith Jordan
President, Jordan Ministries, Inc.
Author, Speaker, Singer/Songwriter
Recording Artist with Urgent Records
What a joy to know Barbara Arthur. Barbara has a fascinating story. A story that most of all lifts up Jesus Christ. As intriguing as her testimony is, she is careful to make sure that the focus and praise for her deliverance comes through Jesus Christ. Know that here is a woman of faith with a story to tell and a growing faith that makes her a dynamic speaker and teacher.
Reverend Gary Anderson
Former Pastor of Kellytown Baptist Church
Director, Cooperative Program Office
South Carolina Baptist Convention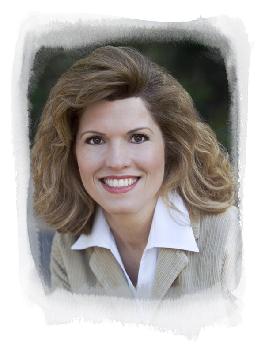 ---
In order to receive updates that are of most interest to you, please include the state where you live and, if applicable, your type of ministry or business. Please include your email address if it is different from the email address used to send your request.
---