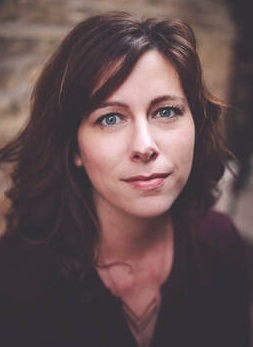 Becky Baudouin
Author of Cancer, Faith, and Unexpected Joy

Conference Speaker _ Motivational / Inspirational Speaker
Newspaper Columnist _ Radio Personality
Magazine Writer, including articles in
Focus on the Family's Thriving Family Magazine

Becky offers a wide range of uplifting presentations for:
Schools _ Churches _ Community Groups
Non-Profits _ Parent-Teacher Groups
Ministry Events _ MOPS Groups
Grief Support Groups
---
Travels from Illinois
Click Here to Contact Becky Baudouin Directly
---
Becky Baudouin is an author and speaker who engages audiences with compelling stories and transforming truths. Since 2009 she has been speaking to various groups, including women's ministry events, church and non-profit events, and MOPS (Mothers of Preschoolers), throughout Illinois, Wisconsin, and Indiana. Her topics include parenting, marriage, and faith / spiritual growth. She also speaks at cancer and grief support groups, sharing insights from her book, Cancer, Faith, and Unexpected Joy (Kregel, 2017).
Becky loves to weave together personal stories (with a bit of humor!) and Scripture to encourage and equip others who are walking through the ups and downs of everyday life. She is a former columnist for Chicago's Daily Herald newspaper, and her daughters supplied her with enough material for a five-year-run with her column, "A Mom's Point of View." Several of her articles have also been published in Focus on the Family's Thriving Family magazine.
Becky has been interviewed on more than twenty radio stations and podcasts, including nationally syndicated Cru, "Making Your Life Count." She has a heart for those who are hurting and believes joy can be found even in the midst of painful seasons. For more than fifteen years, Becky and her husband have helped lead marriage workshops, walking alongside couples seeking to build healthy marriages and restore broken relationships. She has also co-led grief support workshops, coming alongside those in seasons of loss.

Wife to Bernie and mom to three daughters, Becky and her family call Chicago home. She's a friendly introvert, a self-described homebody, and, if you're looking for Becky, she's probably in the kitchen.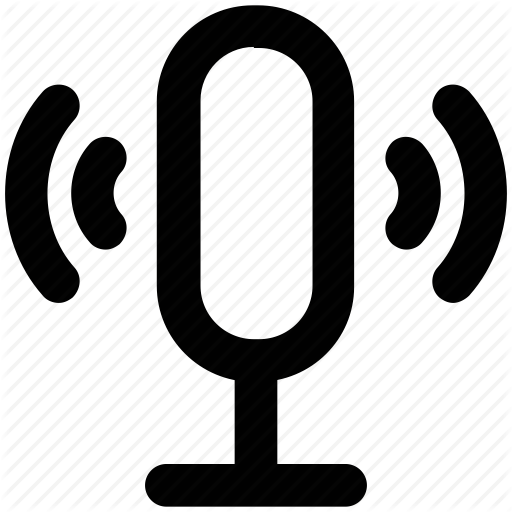 ---
Becky is always open to working with event planners to adapt any topic to accommodate your specific audience and type of event and to ensure that her part of your program serves to support your specific goals and vision for your event.
Joyful: Five Things That Steal Our Joy and How We Can Reclaim It
God desires that we live joy-filled lives, but too often we are robbed of joy by the burdens and pressures of life. Becky explains the difference between happiness (which is dependent on circumstances that we cannot control) and true joy (which we can choose to cultivate in every season and situation). She helps women identify five thieves of joy and learn to reclaim it: anxiety (live loved); busy-ness (learn the art of "tidying up" and decluttering our calendar); trying to do life on our own (live authentically in community); carrying burdens we were not meant to carry (learn to travel light); and compairing ourselved to others (choose gratitude and contentment).
More Love, Less Fear
Becky has struggled with anxiety most of her life. She shares her story of finding freedom from her fears (of failure, rejection, and shame) as she has opened herself up to God's perfect, unconditional love. When love is the driving force in our lives, fear is displaced (I John 4:18). Becky helps women answer these questions so they can experience life to the full: What do I say "no" to because of fear? What might I say "yes" to if I weren't so afraid? What keeps me from knowing, accepting, and living securely in God's love? How do I define myself? How should I define myself?
Building Strong Marriages That Go The Distance
Becky believes one of the best things we can do for our kids is build strong marriages that will go the distance. Married for over 25 years, Becky vulnerably shares parts of her own story and draws from more than 15 years of marriage ministry experience. She helps each woman identify ways her marriage is impacted by both her and her husband's families of origin; understand how stress - both minor and catastrophic - is affecting her marriage and family; explore how our culture influences her views of marriage; and discover the diference Christ can make in her marriage.
What's For Dinner?
Becky loves to cook and works part-time as a personal prep chef. In this interactive talk, she shares some of her favorite recipes along with practical, time-saving tips designed to help busy moms get dinner on the table. She helps moms appreciate the value in family dinner; lose the guilt if the kitchen is not their favorite place to be; figure out what works with her family's unique schedule and challenges; and make mealtime meaningful -- because it's not just about the food!
Finding Joy in the Journey
"Enjoy every minute because the time goes so fast!" Every mother of young children has been offered this advice. And yet for moms who are in a challenging season, this advice is neither realistic nor attainable. It's impossible to enjoy every minute of motherhood, but we can find joy in each season. Sharing insights from the book of Psalms, Becky encourages moms to "set their hearts on pilgrimage" as they rely on God's strength in the hard moments; adjust their expectations to accommodate the ups and downs of life; walk with other moms along the way; and experience God's presence in places of pain.
Mom Myths
In this lighthearted talk, Becky tackles several myths of motherhood and the nuggets of truth found within each one, including: my child is a direct reflection on me; a mother's love is pure, totally unselfish; if something goes wrong, it's Mom's fault; and super-moms do exist, and if I try hard enough I can be one of them!
Cancer, Faith, and Unexpected Joy
Becky loves speaking to cancer support or grief support groups, sharing insights from her book, Cancer, Faith, and Unexpected Joy (Kregel, 2017). Becky shares lessons her mother, Carol Stephens, taught her as she walked alongside Carol on her cancer journey, as well as Becky's grief journey after her mom passed away. Faith, hope, and love are at the center of this uplifting story.
"From the moment Becky opens her mouth to speak, you can tell she is the real deal. Her genuineness, humility, and honesty kept our audience -- women, men, and children of all ages -- riveted to her message. Hands down, she is the best Mother's Day speaker we have ever had!"
Matthew Rogers
Pastor, Christian Church of Clarendon Hills
Clarendon Hills, Illinois
"It was a beautiful evening from the weather to Becky's sharing of her story. It resonated with the women and they engaged one another with the discussion questions Becky provided, conversing and encouraging one another along those lines. So awesome!"
Judy
Bible at the Beach event
Wilmette, Illinois
"Becky and her story are amazing. I knew the topic of anxiety would be great for our moms, but I didn't realize just how much her story was needed. So many women shared how anxiety crushes and exhausts them daily. Becky's story and message are so important and need to be heard."
Tara
MOPS Coordinator
Algonquin, Illinois
"Becky weaves in the most beautiful and vivid stories and leaves you with so much hope and inspiration. She is a wonderful speaker to have at your gathering."
Carolyn
Palos Heights, Illinois
"Becky connected so well with our women. Her heart for building a marriage that lasts shines through her story and ministry work. Your women will enjoy her down-to-earth personality and warmth."
Liz Lassa
Retreat Leader
Creator of The Spiritual Circle Journal
"Becky did such a great job! She was funny, honest, vulnerable, and informative. I enjoyed everything she had to say, and what she said at the end brought tears to my eyes (I managed to blink them back fo the sake of my mascara)."
Dana
MOPS Leader
West Chicago, Illinois
"Becky's authenticity, scripture connections, and practical applications were excellent! And we had valuable, honest table-time afterwards."
Peg
Mentor Mom
West Dundee, Illinois