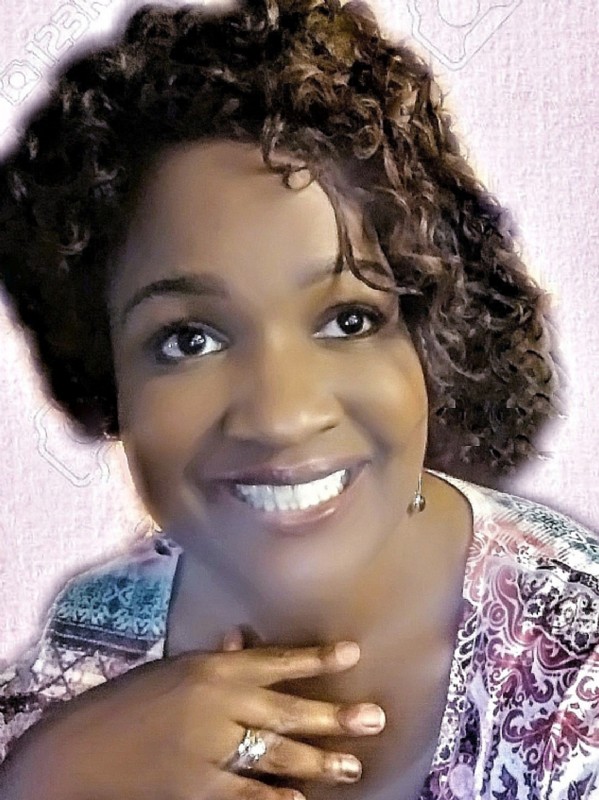 Terri Bea
Preacher -- Conference Speaker
Actress -- Singer -- Songwriter
Comedian -- Author -- Radio Personality
---
Travels from Ohio
---
Pastor Terri Bea-Sopher is the founder the president of Streets of Gold Productions and senior pastor of Streets of Gold Global Ministries taken from Revelations 21:21.
She is an award-winning writer of stage plays, movies, music videos, and books with over sixteen years of ministry experience. Terri recently won Best Screenplay in the Orlando Film Festival for her script "The Whispering." She wrote the screenplay for the feature film "Mattie" which was featured in the International Christian Film Festival.
Along with her short film and award-winning contemporary Christian song "The Crowning of a Maestro!", this same project won Best Song in the 2017 Christian Film Festival. Terri wrote and produced the Gospel comedy film "Sister Able's Closet" which won Best Producer. Her project "The Call" was awarded Best Short Film in the 2018 Christian Family Film Festival.
Behond Terri's list of accomplishments in film, stage, and music, Terri's greatest joy is every opportunity she receives to minister from churches and ministries across the nation.
Terri has spoken at diversity conferences as the sole religious representation. As a comedian, Terri has opened for such artists as Def Comedy's "Chocolate" and shared the stage with various notable artists. A versatile actress, hostess and entertainer, Terri also shares her gifts as a radio show host in San Antonio, Texas.
Terri Bea was a 2012 Stellar Award nominee and received a Black Essence Award in 2012 for music and production of her Gospel stage play "Grandma's Hands" which was adapted to film and was recognized with an award at the 2010 Los Angeles Film Festival. "Grandma's Hands" was also featured in the 2010 Kingdomwood Film Festival.
In all her ministry roles as preacher, conference speaker, actress, singer, songwriter, author, host, and radio personality, Terri diligently seeks to Give God Glory Globally.
Terri is the proud wife of Joseph W. Sopher, Sr. and mother of four children.
---
H.O.M.E. Ownership (Honestly Owning My Emotions)
No matter how long a home is on the market, it will need an inspection prior to occupancy. Before you get into another marriage, another relationship, another business deal, or before you join another ministry, let me help you self-evaluate what could be hindering you from giving your best. Everything we build begins with our foundation and through self-evaluation. I can help you identify the cracks, faults, and blockages in your heart that prevent you from truly settling down into who God created. If you don't survey your life through the eyes of your Creator, you will sabotage every opportunity sent to you believing it was sent to cause damage when in fact it's a part of God's design. There is no greater satisfaction than home ownership. Owning it means no one can use your weaknesses or even your strengths against you. I can help you insulate what you've tried to isolate and cast out what shame wants you to cover up!
Learning To Love Our Inner Leah
There is a little Leah in all of us. All of us have experienced being despised just because we are not what people were expecting. But loving our Leah takes away the need to perform for treats, act out negatively to get attention, and, worst of all, hating what Rachel represents because Jacob wanted her but settled for you. I want to talk to every Peninnah, Rehab, Gomer, and Leah that God used to display His glory. Everything about your life is part of your God-given story.
Testimonials
"Streets of Gold has impacted my life by allowing me to minister to individuals outside the four walls of the church. Streets of Gold has allowed me to use one of my God-given purposes which is the love of the arts. I have been privileged to watch lives transformed and people saved through acting, singing, dancing, speaking, writing, or just by being in attendance at one of Terri Bea's plays, movies, broadcasting events, speaking, and ministry engagements. Streets of Gold has allowed me to live more freely in my gifting and work with individuals who are passionate about reaching people in a more nontraditional way. Streets of Gold has not only changed my life, but my family's life as well. They have had the opportunity to be connected to things they would not normally get to see or be part of. Thank you, Terri Bea, for being obedient to God and using ALL your gifts to glorify HIM!"
Faye Brightwell
"First I want to say it is an honor to know this great woman of God, Pastor Terri L. Bea. Streets of Gold Global Ministry has truly impacted my life by opening me up in so many ways. I used to be the behind-the-scenes kind of guy. I found that has followed me in my witness as well. I have had that opportunity to be bold and to step out on faith. Through the ministry of Streets Of Gold, I was given the chance to be a witness through stage plays, as well as participating at the women's conference. I have seen people's lives impacted and changed, as well as mine, by the powerful word of God being spoken through Pastor Terri. Terri has a great spontaneous gift that makes her unique in so many ways. She has great talent and she uses it all for the Glory of the kingdom of God. I met another great woman of God through Pastor Terri's ministry -- my wife Kyla Wililams. I give honor to Terri for acting out on the vision that led my wife and me to come about. I am happier than I have ever been. I praise God for Streets of Gold Ministry."
Roddy Williams
"Thank you, beautiful Pastor Terri Bea and Streets of Gold Global Ministries, for your heartfelt wholesome community ministry. Your amazing radio show, inclusive faith conference with praise and worship, powerful scripture-based messages for men, women and youth, personalized prayer, self-defense class, amazing vendors, local business give-aways, and beautiful elegant Awards Ceremony Dinner, as well as your other ministries, are truly a blessing! For these reasons and more, you and your faithful team were nominated and named 2019 Community Heroes! Thank you for your love, dedication, and outreach to our communities. God bless you and your ministry always. Amen"
Serena Owen
"Little did I know when I accepted the role of 'Angela' in one of the many award-winning productions produced by Streets of Gold Ministries that I was signing up for a whirlwind of life lessons. Through the years, I have learned more about myself, my purpose and my appointment through the messages in the scripts and lyrics and working under Terri Bea's anointing. From empowering, encouraging and lifting up those who work diligently to return their gifts to the Kingdom, to the lyrics, to the songs written for the soundtrack of whatever messages God is sending through song, I am grateful for everything I experience in the unmatched ministry brought forth through Streets of Gold. Without HIM we are nothing!"
Khrys Styles
Actress, Philanthropist, Author
"Firey ... Purposeful ... Infectiously Enthusiastic ... that's Terri L. Bea Sopher. No matter what she puts her hands to, she leaves an unbreakable bond with things bigger, better, stronger! Terri brings audiences to their feet with her witty in-your-face talk. With Terri, you'll need to put on your seat belt and enjoy the ride to the top of your game!"
BJ Arnett
Pastor, Producer, Actress, Television Host, Speaker
"Streets of Gold Global Ministries has a heart of God and passion for helping others experience His life-changing love that is so evident and appreciated. God is making a wonderful difference through Terri Bea. I pray God continues to richly bless you and Streets of Gold Ministries."
Nicole Means
Authors and Eye4Tie
"I was introduced to Terri Bea Sopher and Streets of Gold Ministries about ten years ago through my friend Tronda Graham. The minute I met Terri, I felt I had a friend and mentor for life. She was kind to me, but what drew me in was her incredible faith in GOD's word and her love for HIM that was so strong you could feel it in the room when she walked in. I have enjoyed reading her books, thoughts, and words of encouragement and loved the plays and movies. This disciple of Jesus has prayed so powerfully with me when I lost my mom and my husband and every other point in my life when I have come to her for prayer. I have felt the love of not only this woman of GOD but each person in the ministry with her at Streets of Gold since the first play "Grandma's Hands" at the Fairfield Community Center to the most recent event I was involved with, "Hear My Heart Conference." I am blessed by this ministry so much."
"Twenty years ago I met an amazing young woman at my work place. She was smart and good at her job. She was beautiful and kind. We would talk and became friends over time. She found ways to reach out to others with her creativity and quiet spirit. For example, making bracelets with inspirational words or phrases or making pocket cards with prayers and blessings for police, firefighters, and soldiers, and giving these to those who might need them. She was a visionary on many levels. She imagined stories, plays, and a place to hold and develop these gifts. Hence the birth of "Streets of Gold" became a reality, "Mattie's Story" started coming to life, and the next part of the journey began.
Like most human beings, everything was not perfect for this gifted woman. The ups and downs and disappointments also came along with wonderful ideas. What made this woman stand out, in my mind, was the deep, tenacious faith she held so close to her heart ... no matter what. Through it all, she never truly wavered, even when doubt crept in. She had a connection with God that was almost visible. She has been an inspiration to me for years. My family recognizes her as our 'prayer warrior.' Whenever there is a need for extra prayer through a difficult time, who do we call? We call Ms. Terri (we've known her long before she worked her way to be Pastor Terri). She continues to be part of our family. To this day, she works hard to hep others in their faith and sense of community. She works hard to improve her skills to make her better at what she loves. Who knew twenty years ago that the young woman I met would blossom into the amazing woman she is today. Love you, my 'daughter and friend.'"
Anonymous