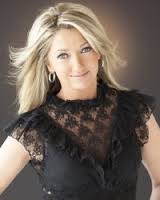 Pam Behan

Malibu Nanny:
Adventures of the Former Kardashian Nanny
---
Keeping up with the Kardashian kids was Pam Behan's fulltime job - as their nanny!

When Pam Behan left her small-town in Minnesota, her plan was to enjoy the summer visiting a friend in Los Angeles. When she accepted a temporary summer job as nanny for Bruce Jenner and Linda Thompson's two young boys, Brandon and Brody, little did she know that it would become a full-time job that would place her in a Hollywood lifestyle for the next ten years.

After caring for the Jenner boys for five years, she instantly became nanny to Kourtney, Kim, Khloe' and Robert Kardashian when Bruce and Kris Jenner married.
'Nanny Pam' would ultimately invest ten years in the lives of the Jenner-Kardashian children, as well as serve as Kris' assistant during the latter years. To this day, she speaks to Bruce Jenner every year on their shared birthday.
After a decade serving as the Jenner-Kardashian nanny and living life in Hollywood's fast lane, Pam was ready for a change of pace and ready to step into her own future - one that would hopefully include a happy marriage, children, and a white picket fence.
She moved to Memphis where she managed a business and entered into a marriage that did not last. When she moved home to Minnesota, Pam entered a new relationship and soon found herself pregnant and completely on her own. At this point in her life, Pam was filled with fear for her future and her child's. Would she lose her job as church organist? Would her friends and family shun her?
By God's grace, Pam was not shunned - she was stunned and humbled to see her entire church embrace her at her lowest point. The people of her church demonstrated the love of Jesus Christ in a way that Pam had never before witnessed. Every member of the church helped her in practical ways - an apartment that fit her very meager budget, baby gifts and necessities that she could not provide, inclusion in a women's Bible study, friendship and support in countless practical ways. It was in this time of her brokenness and the unconditional love of others that Pam truly turned her life over to Jesus Christ.
Pam shares her story not to glorify Hollywood or celebrities - she is not proud of some of the choices she made while living a lifestyle that many would envy. She shares warm memories of her time with the Kardashian-Jenner family because they represent a decade of her life - a large part of "her story."
Pam shares her story to give glory to God and to point listeners to Him as the only Source for the answer to every one of life's problems.
When Pam speaks to teens, she understands that they come - and they bring their friends - because of her past association with the Kardashians. Sure, she'll share a few warm stories and some funny escapades of her time with the Kardashian kids when they were young. She knows that's what attracted many of the audience members. She also knows that she has so much more to share - now that she has their attention!
She made some poor decisions. She did not embrace and rely on the Christian faith with which she was raised. She made some very poor relationship decisions. She became an unwed mother. Pam shares her story to point teens to the Truth that she did not understand in her youth. Her sole reason for sharing her story is to share Jesus Christ.
Today Pam and her six-year-old son (the joy of her life!) live in South Dakota. Pam has worked in the insurance and investments industry for thirteen years.
Pam speaks to student groups, women's groups, pro-life organizations, and in church services. She also enjoys speaking for organizations and associations focusing on the nanny, childcare, and babysitting industries. Pam presents goal-setting and other topics for corporate groups.
---