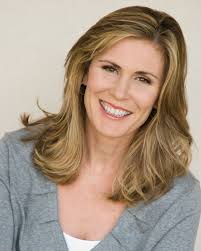 Joyce Bone
The Art of Raising a Business
and a Family at The Same Time
Motivational - - Inspirational
Corporate, Community and Church
Speaker
---
Joyce Bone, CEO of Bone Up On Business, turns ideas into cash. She helps accelerate individual and cultural growth and is an inspirational speaker on mindset, motivation, and leadership for corporations, associations, nonprofits, and events.
As a coach and consultant, Joyce works with female business owners (and enlightened men) with revenues under a million desiring to accelerate profitability. Joyce knows about that, having grown two businesses into multi-million dollar ventures each in under two years.
At age 28, as a stay-at-home mom, she took a $10,000 risk and co-founded EarthCare, an environmental company. It few into a $125 million dollar NASDAQ-traded powerhouse. As a nationally recognized expert in business, Joyce has appeared on CNBC's The Squawk Box, and in Money, Kiplinger, Forbes, Woman's Day, and The CEO magazines and has been interviewed by The Wall Street Journal, SBA national SCORE, and dozens of others.
Joyce was hired to help pivot BLAMtastic from a boutique product offering into mass retail. Within two years the company's profitability skyrocketed, starting with entry into the world's largest retailer, Walmart, and growing into other national retailers.
Her book
Millionaire Mom: The Art of Raising a Business and a Family at The Same Time
was written to encourage and support entrepreneurial women. She shares best practices from the 100 millionaire moms she interviewed for the book.
As a speaker, Joyce has presented at numerous entrepreneurial conferences and faith-based events. She has spoken at universities such as Rice, San Diego State, KLM in Stockholm, Sweden, University of Nebraska, Kennesaw State, and others. Fortune 500 corporations such as Coca-Cola, Country Insurance, Women in Financial Services (WIFS), and others have hired Joyce to entertain, enlighten, and inspire their audiences.
Her messages are crafted to inspire and motivate individuals to dig deep and create real change actionable items to improve all areas of life - business, home, family, and spiritual - all in a light hearted and entertaining way.
Faith-based planners and their audiences
love
Joyce Bone!
Joyce's success story, which began as a young stay-at-home mom, is truly inspirational and motivational for anyone who has ever dared to dream. Her message goes beyond the dream as she shares specific action steps to actually make your vision a reality.
Joyce's experience, her success, and her wisdom, combined with her Bible-based faith, can help anyone realize their dream - whether a goal for their family, a business venture, a dream for ministry or community, or a dream that could affect the world.
Having transitioned from stay-at-home mom to full-time entrepreneur running a $125 million dollar company, and since that time growing numerous other business ventures, Joyce Bone uses her unique experiences in competitive environments to share with her audiences that mindset necessary for success and conquering whatever obstacles get thrown at you.
Audiences respond to Joyce's keen insights, enthusiasm, humor, and humanity. The one thing heard over and over from audience members is, "I totally relate to Joyce. She is just like me, and if she can overcome her obstacles, so can I!" It is not uncommon to hear attendees quoting Joyce long after the speech is over.
It is obvious Joyce enjoys being with audiences. Her goal is to make sure everyone has fun and learns valuable new skills in creating their best lives. Her speeches are always memorable and engaging.
Partial Client List . . .
Women in Financial Services
Universities, nationwide and internationally
AJC Decatur Book Festival
Gwinnett Chamber of Commerce
International Women's Day, WIN
Becoming a Possibility Thinker
Put the Bakes on Fear and Accelerate Success
Joyce customizes presentations to the planner's needs and goals for their event.
Secrets of high performers
How to avoid the most common killer of productivity
How to develop laser-like focus
Tricks on controlling mental focus
How to create crystal clear clarity
Do you need flexibility to raise your children and income for the family budget? Tired of saying "No" to your family because of finances? Do you desire more out of your life? Millionaire moms share their secrets on how to:

Leverage resources to finance a business

Tame your day in order to juggle business and family life

Gain business advice and learn what successful millionaire moms wished they had known when they started their companies

Realize why it's critical to be financially independent, even if happily married

Determine your motivation for starting a business in the first place

Conquer fear and master the little voice in your head

Master key personality traits necessary to create a successful business and home

Strategize your plan for an exciting future!

Is it possible for an average woman to be a prosperous business woman and an outstanding mom at the same time? The answer is YES! Enter the exciting world of millionaire moms and prepare to create your ideal life. Not only will you be inspired by these women's experiences, you will be equipped to move forward toward your dream life.

Joyce Bone is a nationally recognized expert in entrepreneurship and founder of MillionaireMoms.com. At the age of 28 she went from stay-at-home mom to co-founder of a $125 million publicly traded company with only a $10,000 investment. Read Millionaire Moms to follow her path to success!
"Joyce Bone is uplifting, inspiring, and full of wonderful ideas and insights to enable you to realize more and more of your true potential - in every area."

NY Times Best-Selling Author

"Millionaire Moms is dedicated to helping all women achieve their dreams. Joyce Bone is passionate about helping you find your inner hero!"

Grammy Award-Winning Singer, Actress and Entrepreneur

"With this new book, Joyce has skillfully drawn on her personal experiences both as a mother and an entrepreneur to document the stories of a new breed of 'Millionaire Mom." Through a series of very engaging autobiographical essays written by women who have run the gamut of entrepreneurial successes - and failures - Joyce generously imparts to her reader one of the most valuable lessons that we as entrepreneurs must all accept to survive: You learn from experience. And you must never stop learning. Great read!"

Minnesota Vikings & NY Giants

"Our event was a big success, and Joyce Bone was a big reason why. She not only was an excellent speaker, but she was instrumental in making sure our event went off without a hitch. She was flexible, easy to work with, and customized her presentation to appeal to our audience. Joyce is highly motivating - the audience loved her."

"Joye Bone's speech was extremely beneficial and has given us a new perspective and approach to work habits and developing ourselves as salespeople."

"I have had Joyce speak at several of my events. She is always a crowd favorite. She is a gifted story teller that uses examples from her life and weaves them into 'aha' moments for the audience. She excels at weaving in messages while entertaining with her stories. I can depend on her to make my events memorable."

Good Morning America Career Correspondence
"I met Joyce at the Spark & Hustle conference. I loved what she shared and asked her to speak at my event. Joyce Bone is an entertaining, inspiring speaker, rock solid in her business wisdom. She relates to and persuades everyone in the room into wanting to be their best and accomplish more in their lives. She was the highlight of our event."
"Joyce Bone is a dynamic and motivating speaker who brings real world insight to the podium in how to be effective, inspired, and successful in all your relationships, both at work and at home. I highly recommend her!"
"Joyce Bone was the very first non-fiction book author we have ever had speak at the Decatur Book Festival. She came highly recommended and did not disappoint. The results were outstanding. I highly recommend Joyce as astute, professional, and engaging."
AJC Decatur Book Festival
"Thank you!!!! ... for your time, your effort, and, most importantly, the
value
you brought in your presentation to us. The content and delivery of your presentation was wonderful."