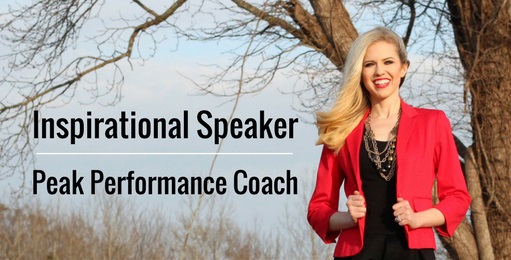 Katlyn Moncrief Bryan
"Koach Katlyn"
Author ... Slay & Pray
Co-Host of Television Talk Show
"Atlanta Live"
Motivational / Inspirational
Faith-Based and Corporate Conference Speaker
---
Katlyn Bryan is a highly sought after inspirational speaker and preacher, delivering messages of encouragement and empowerment in a clear, humorous, and entertaining style. And as
"Koach Katlyn," she offers intuitive leadership and life coaching sessions for individuals, leadership groups, and general audiences,
tailoring her sessions to fit the needs and goals of the individual or group.
Katlyn also offers quality curriculum for training and small group discussions and writes personalized curricula customized to an organization or church's specific needs or the specific topic that they want for their event.
She is expert at partnering with individuals, businesses, churches, and organizations to assist them in identifying their ultimate goals, their brand, and the steps it will take them to get maximum results. Katlyn lives to encourage, empower, and equip individuals and organizations to operate at their fullest potential. She speaks at conferences, schools, churches, youth events, women's events, and she provides professional training for corporate andf faith-based organization. She also offers personal coaching, group coaching, church coaching, and business / organizational coaching.
Katlyn holds her Masters Degree in Global Organizational Leadership from Regent University and is a Certified John Maxwell Speaker, Trainer, and Coach. She
has worked with organizations such as Free Chapel, Growing Leaders Inc., and was Miss Georgia International Miss 2013. She is also a creative writer - a published author, curriculum creator, and an avid blogger.
As someone who has had to overcome a life-threatening eating disorder, a speech impediment, bullying, and numerous obstacles, Katlyn is passionate about motivating people and mobilizing organizations to push past adversity to do and be their best!
Katlyn has learned from personal experience and deeply believes that individuals and organizations can fulfill their dreams with a partner along the journey. She is that partner to many individuals and organizations, journeying with them as they take steps to reach their greatest potential!
Katlyn is particularly passionate about helping this generation of students succeed through developing leadership skills and discovering their personal identity. Her favorite quote is: "It's easier to prepare than to repair." Katlyn deeply believes that the future success of our world lies in the preparation of this generation and seeing them become confident leaders of their lives! She believes this generation of students has the potential to become the greatest generation history has ever seen.

Giving back to her community is a priority. Katlyn has volunteered with numerous organizations, such as Relay for Life and the National Eating Disorder Association. In 2013 she founded Letters of Liberty which hosts events to write letters of thanks to our troops. To date, over 5,000 handwritten letters have been sent to thank our troops for their service to our country.

When Katlyn isn't speaking, coaching, or writing, she enjoys running, reading, mentoring, spending time with her husband and extended family, drinking coffee, and cooking yummy Mexican food!
---
Katlyn Bryan speaks on a variety of topics and will customize a talk to fit your particular theme or desired topic of discussion.
Katlyn's five most requested topics for corporate as well as ministry events are relationships, identity and self esteem, dreams, success, and inner power.
A powerful topic that she shares with student groups in schools and churches is her "P.U.R.I.T.Y." presentation which can be presented as a single talk or multiple sessions for conferences and retreats.
Additional topics include leadership, dreams, purity, relationships, faith in God, goals and visions, purpose-focused life, embracing your God-given beauty, and successful daily habits.
---
Testimonials
"Slay and Pray is a phenomenal devotional. I gave my life to Christ many years ago, but this book gave me new insight into being a woman of God that is ready to slay the enemy. This book ministered to broken and insecure places of my life. The inspiring words, testimonies, reflection questions, and scriptures referenced by Koach Katlyn allowed me to develop a determination to overcome some unsettled difficult areas in my life. I was able to share this book with my sister-in-law and some teenage girls at a camp where I was a leader, and it ministered to them also. This book is for women of all ages, and it is guaranteed to provide encouragement, motivation, and a fire to be a woman of God who knows who they are and is ready to Slay and Pray!"
Chavon
"I took Katlyn's class last summer. I honestly wasn't sure I'd get much from it because I was still in the seedling phase related to my dream. I hadn't even identified it, much less clarified it. Nevertheless, I appreciated her warm, motivational style. Her energy is infectious and I left feeling encouraged after each session. Now, a year later, I'm thrilled to say that I know the dream in my heart and I am planning to launch it this fall. I'm not sure I'd be here today without the seed being sown a year before. Thank you, Koach Katlyn. I'm so grateful!"
Crista
"I am so blessed to have crossed paths with Katlyn! Katlyn's dedication, encouragement, and guidance have been paramount to my life and business. I can't express enough how heart-centered, genuine, and attentive Katlyn is. She is 100% committed to your success and will help you bring your life purpose and dream to pass. Her mentorship is filled with care and direction customized to your needs and desires. Working with Katlyn, you will gain clarity, breakthrough, and alignment with your personal and professional goals. I highly recommend working with Katlyn. You will definitely receive a fulfilling, positive journey and outcome.
Veronica
"At first, I was excited about the discovery call and not quite sure what to expect. During the call, I remember feeling like I knew Katlyn for years and vividly being able to picture the plan and purpose God has for my life. Something on the inside woke up that night. I will never forget it. Working with Katlyn is encouraging, goal driven, and it keeps me accountable to work on my dreams and pursuing the plans God has for my life."