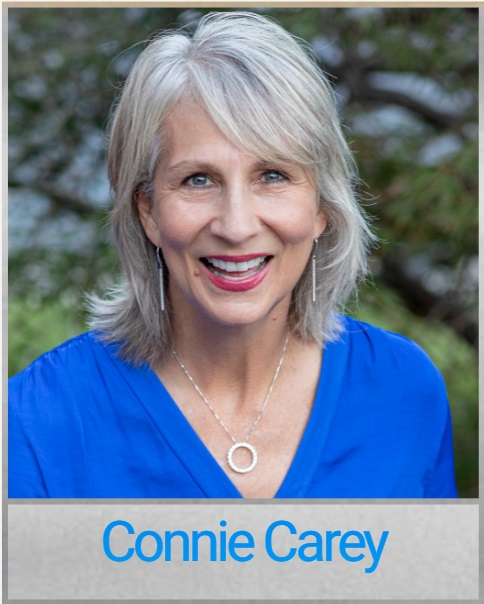 Connie Carey
Music, Humor & Inspiration!
Keynote Speaker
Corporate & Christian Ministry Events
Healthcare & Wellness Organizations
Conferences, Banquets, Retreats
Ladies' Night Out
Author of
Falling Up:  Lessons Learned on the Way Down
Vocal Performer & Pianist
Travels from Georgia
---
"It's not so much what happens to us…rather, it's more how we view the things that happen to us."  That's the message Connie Carey, author, musician, Bible study teacher, and performance keynote speaker, wants her audience to take home with them. 
With her signature blend of humor, music, and rich content, Connie helps others  Laugh More and Live Better by viewing life's challenges from a renewed perspective.
"Your spirit will be encouraged, your soul will be refreshed, and you will laugh until your sides hurt."
Because of her diverse talents, Connie is at home customizing her message to fit your organization, whether the topic is light or heavy, corporate or faith-based.
Connie partners with corporations and health-based organizations looking for a dose of humor, music, and simple strategies to reduce stress and increase productivity. 
And she partners with faith-based organizations to bring a hope-inspiring, joy-giving message that God is with us, weaving a mysterious, yet beautiful tapestry behind the scenes of our suffering.   We can trust Him, especially when it's darkest.
After earning music degrees from Shorter College and Southern Methodist University, Connie enjoyed twenty years as a music teacher, from preschool to college level.
Connie is a member of the National Speakers Association and the author of Falling Up (for which she was named "Georgia Author of the Year"), a powerful guide for those walking through the loss of a loved one, especially to suicide.
Marrying John transformed Connie from a single girl to a grandmother … and she loves it!  When she's not speaking or making music, Connie is usually trying unsuccessfully to teach her dog new tricks.  
Many musicians perform beautiful music.
Many entertainers make people laugh.
Many speakers deliver solid principles for living…
Connie does all three!
---
Speaking Topics
Laugh More.  Live Better
The pressures of life and work can take a toll on our good humor, productivity, and outlook in general.  Could the people in your organization or workplace use a little less stress?  Medical research has proven that humor can help people be more productive, resilient, healthy, and happy.  Through humor, music, evidence-based content, and real-life solutions to situational stressors, Connie helps people find a fresh perspective on old problems.  And who doesn't need to laugh while they learn better ways to deal with stress?  This hilarious yet informative session is great for employees, volunteers, organizations, and any group that has human beings!
Falling Up:  Lessons Learned on the Way Down
(From her book by the same name.)
Connie shares her hilarious skydiving experience (complete with skydiving video!) as a metaphor for life.  Turns out hurlting toward the ground at 120 mph gave her a few insights about life!
E
xpertly weaving music, humor, and inspiration, Connie helps others see that when heartbreak hits, it is possible to do more than just fall.  You can "fall up."  You can make it to the other side of grief stronger in your broken places.  Connie's insight comes not just from skydiving, but also from her own journey of grief in losing her father to suicide.  She inspires audiences with this, her most requested signature program.
As Connie shares four practical steps to deal with loss and grief, she will help you:
Recognize the presence of God in the midst of your storm.
Believe God more than your feelings.
Replace the "if onlys" with truth, confidence, and praise.
Discover biblical evidence that, contrary to popular belief, God DOES give us more than we can handle -- and why that is good news!
Understand how what we go through isn't only to benefit ourselves, but also to help others.
Radically renew your perspective on significant loss while recognizing the reality of it.
Have Yourself a Merry Little Christmas
Get your heart ready for Christmas!  Filled with beautiful Christmas music, inspiration, rich biblical insight, and lots of laughter, your holiday event will be enhanced as Connie brings a message of lasting hope found through a relationship with Jesus Christ.  Perfect for your holiday outreach.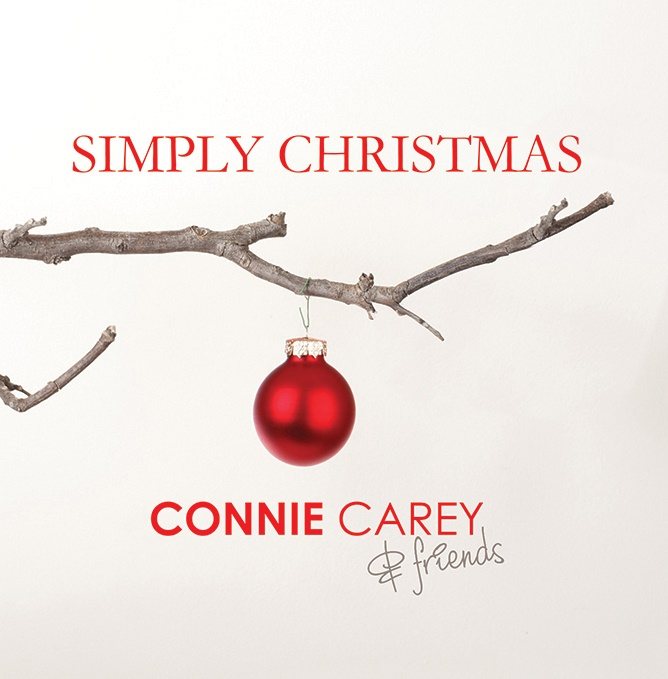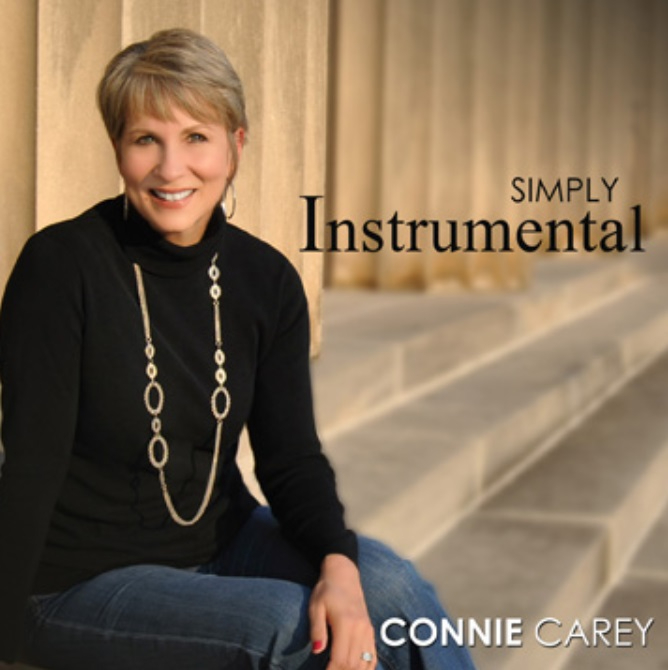 ---
Testimonials
"Connie Carey speaks often at our church -- at special programs, Bible studies, and retreats.  She is always received exceptionally well!  Connie is winsome in her approach, connecting with the women, and her content is challenging!!"
Mary Anne Shipley, Director of Women's Ministry
First Presbyterian Church, Macon, Georgia
"Healthcare is often a demanding and emotional profession.  Connie's message left our nurses inspired, refreshed, and ready to tackle another day."
Pat D'Errico, RN, MPA, FACHE
Chief Nursing Officer, COO
Coliseum Northside Hospital
"Connie's message is insightful, thoughtful, and told with great humor."
Marie Murphy
Occupational Medicine Manager
Effingham Health System
"Your humor and laughter made an immediate connection with our women cancer survivors.  Continue to share your love, music, humor, and wisdom with others who need to laugh."
Norma Jean Morgan
CEO, Effingham Health System
"She grabbed my heart and my ears with her voice and her performance on the piano.  We were so moved by her presentation we decided to get her back as quickly as we could."
Jerry Fulks
President, Wellstar West Georgia Medical Center
"Connie warmly connected to over 700 women of widely varied spiritual backgrounds through her trademark humor, skillful storytelling, and practical spiritual instruction.  Our women were greatly encouraged, inspired, and took steps closer to God."
Fran Dwelle
Executive Director, Joy International, Bismarck, North Dakota
"Connie was spot-on for our ladies and what they need.  We laughed until we cried!  Most importantly, we walked away encouraged in our spirits and refreshed for the journey ahead."
Veronica Sanders
Event Chairperson, New Providence Baptist Church
Juliette, Georgia
"We hit a homerun with Connie as our guest speaker!  That lady is one funny woman!  Through loads of laughter and an occasional tear, she put some of life's challenging situations in the proper perspective -- that is, giving God glory and praise regardless of what may come our way."
Sandra C. Neal
Event Chair, Covenant Care Ladies' Night Out
About Her Book ...
"A powerful resource for anyone facing grief and loss."

Sandra Stanley, North Point Community Church

 

"I laughed, I cried, and I was inspired to trust God more fully through my own seasons of sorrow."

Julie Hadden

Start of Season 4 of NBC's "The Biggest Loser"

 

"An exceptional book, well written, insightful, and thought provoking."

Mary Perdue

Former First Lady of the State of Georgia

 

"Inspires readers to lay down their doubts and fears and trust in God Who longs to heal their hurts."

Micca Campbell

Proverbs 31 Ministries
---