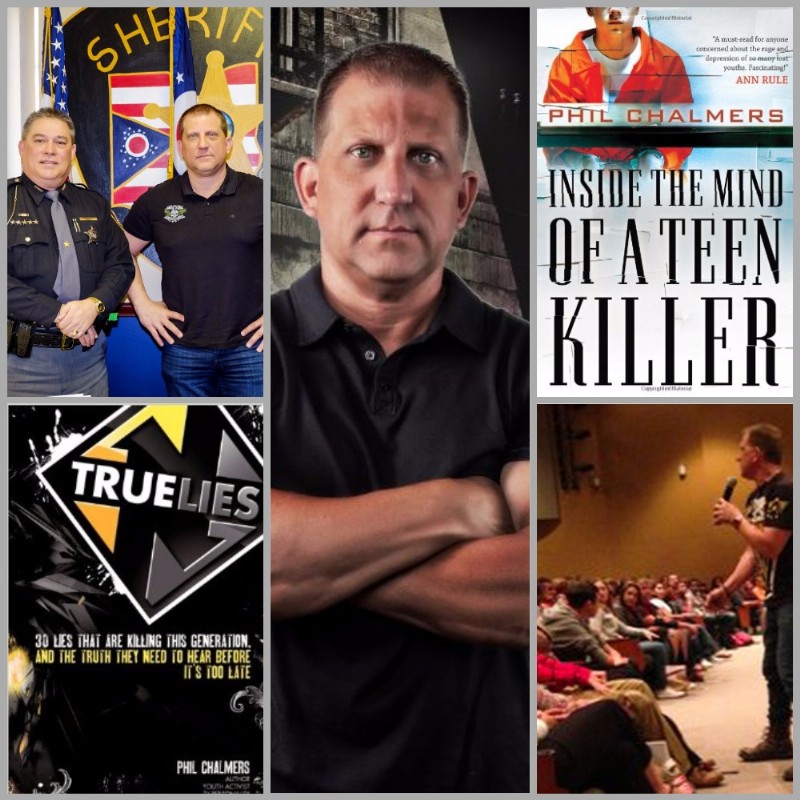 Phil
Chalmers
America's Leading Authority on Juvenile Homicide
Student Ministry Presenter
School Assembly Presenter
Youth Culture Expert - -
Teen Murder Expert - -
School Safety Expert
Television Personality - - Author - - Conference Speaker
---
---
Phil Chalmers is America's Leading Authority on Juvenile Homicide and Juvenile Mass Murder.
He has interviewed over 100 teen killers and school shooters, along with numerous serial killers, mass murderers, and sexual predators. The reason for these interviews is to delve into the minds of the offenders and to explore why they killed and if society could have stopped them.
Phil has also been studying youth culture for over 25 years and is an expert in youth behavior, youth culture, and youth entertainment.
Phil has been studying juvenile homicide and juvenile mass murder for over 20 years. He is the author of Inside the Mind of a Teen Killer and The Encyclopedia of Teen Killers.
Phil has interviewed and interacted with numerous crime personalities, including Charles Manson, David "Son of Sam" Berkowitz, The Hillside Strangler, serial killer Danny Rolling, and school shooters Luke Woodham from Pearl, Michael Carmeal from Paducah, Barry Loukaitis from Moses Lake, Mitchell Johnson from Jonesboro, Jamie Rouse from Lynville, and many more.
He has also interacted with many personalities, including The First 48's Joe Schillaci, Dog the Bounty Hunter, Jessica Simpson, Dateline's Chris Hanson, Metallica, 2 Live Crew, Insane Clown Posse, Howard Stern, Montel williams, Kom's Brian 'Head' Welch, and many more.
Phil's work has been faetured on Montel Williams and Howard Stern. Phil can be seen on the E! Network shows "Billionaire Crime Scenes" and "Too Young to Kill." He was also faetured on the Spike TV showo "Don't Be A Victim."
Phil is married to Wendi and has two sons. He enjoys stock car racing, MMA, the UFC, NFL Football, and fast cars. Phil lives by his life motto, "You win in life by helping others."
---
A Phil Chalmers Presentation

This live presentation by Phil Chalmers

tackles

many of the

DESTRUCTIVE

DECISIONS

facing our teens today,

YOUTH WORKERS

. Designed for

schools, churches, parent or community group,

Phil will hit the dangers of destructive

decisions and provide answer and truth.

Phil's presentations hav ea way of

CAUSING IMMEDIATE CHANGE

in the

audience, which is his main goal. The

program is recommended for ages 12 and

above, and parental guidance is suggested.

Phil will be confronting tough subjects with

HARD-HITTING TRUTH AND HONESTY

.

Topics and issues covered include:

A definition of sex and what constitutes sexual behavior

The dangers of sexually transmitted diseases and how you can avoid them

Why abstinence is the right choice regarding teen sexuality

The dangers of drunk driving and drug use

Photos of those who have used hard drugs and are now dead

Before and after photos of crack and meth users

The dangers of smoking cigarettes and marijuana

Why using violence to solve your problems is a very bad decision

A real-life description of prison life and why you don't want to live there

The dangers of bullying and why we must stop it

Signs and solutions for teen suicide

The dangers of violent video games

The truth about today's teen music and movies

Why self-abuse is destructive

The dangers of Facebook and teen chat rooms online

How to stay safe and survive a violent crime
---
---
Inside the Mind of a

Teen Killer
WHO SHOULD ATTEND THIS SEMINAR:
All areas of law enforcement; school resource officers; prosecutors; juvenile officers; DARE officers; detectives; investigators; sheriffs; police chiefs; military officers; correction officers; school administrators; principals; teachers; school superintendents; youth workers; judges; youth counselors. This seminar is not only for juvenile officers but for every area of law enforcement that handles homicide and mass murder.
This classroom-based seminar is jammed
with media, including crime scene photos, original videos, interrogation videos, and information known only to the killers themselves. It is fast-moving and covers over fifty juvenile homicide cases, including school shootings, family murders, mall shootings, cult killings, media-inspired killings, gang killings, and thrill killings.
Every attendee receives a valuable seminar booklet for future reference and use in their own personal training sessions. The most common feedback from attendees is "I wish we'd had more time for Phil to speak" and "this is the best training I have seen in my entire career."
This course teaches the top ten reasons juveniles kill, the six types of teen killers, the warning signs that were missed, and ways we can keep our schools and communities safe.
Phil takes attendees back in time, exploring the history of juvenile homicide (which dates back to 1786) and discusses two of the first school shootings, which occurred in 1974. Phil also gives attendees a dose of youth culture, familiarizing attendees with today's teen entertainment, including video games, music, and movies.
Phil reveals a side of teen murder that nobody else can really provide - a description of the crimes from the killers themselves, with whom Phil has spent over 20 years interacting and building relationships. He provides answers to questions like "What did the police do right?" "What did the police do wrong?" and "How did the school and teachers fail you?" Phil takes attendees "inside the mind of a teen killer" - a very dark place - some content may trouble some attendees.
Phil's mission is to save innocent lives and make our schools and world a safer place for children to grow up.
Some of the cases featured in this seminar include: a mall shooting carried out by a teenager; a school shooting carried out by two children who were not even teenagers yet; a double-homicide committed by an 8-year-old; juvenile murder/suicides; a juvenile who killed his step-mother and placed her body in a freezer; and a juvenile who raped and killed his own sister in their family home.
Phil also speaks about teens who may have gone on to become serial killers, teen murder in other countries, and serial killers like Jeffrey Dahmer who began as teen killers. Attendees witness hundreds of crime scene photos, evidence photos, photos of the killers' journals and weapons, along with advice from law enforcement, investigators, and school administrators.
---
Testimonials . . .
"Thank you so much for coming to my school. You have permanently changed my perspective on things. I will never forget what you have done for me."
"I was going to keep my virginity until I was like married. I thought that's a long time, but now that you came to our school and said that stuff about drinking, sex and everything, you changed my mind. Not only do I not want people taking advantage of me, but now I don't want a disease as well."
"You came to my school yesterday and everyone was wowed by it. It was pretty cool to see my school finally excited about something good. Usually everyone is bored by the assemblies, but I heard a lot of people rething their lives afterwards. it was pretty amazing. Thanks for influencing me and my friends lives."
"Before you came to my school, I was listening to rap music and thinking it was cool. I knew it was bad, but you helped me better realize how demeaning it is to women and others. I could also relate to your talks about sex since I have been molested and thought I could never be a virgin again. I thank you so much, you have changed my life. When I walked out of that assembly I felt like a better person."
"When I listened to you speak about sex and STDs it really made me think. I had been planning to have some sexual activity for my first time with my girlfriend later that week. I had known that she had been with only one other guy. Before I heard you speak, I didn't realize the danger I was putting myself in. Your words made me realize that condoms are not as good as I thought. After school that day, I told my girlfriend that we should probably wait until marriage. It's all thanks to you and I'm glad you took the time to come to our school and talk to us. Thanks for the advice."
"I've been clean now for almost a year and a half. It'll be two years this June since I stopped using drugs. I still thank God everyday for having you come to my camp two summers ago, because you really have helped me significantly. If it wasn't for you man I wouldn't be here."
Chris, teen guy, Massachusetts
---
Partial List of Past Clients Includes:
Acquire The Fire, Tyler, Texas
Alabama Probation Officers Conference
Alabama School Resource Officers
Alaska DARE Conference
Alberta Association of SROs
Ashland, Kentucky Church Youth Festival
Association of Training Officers of Minnesota
Atlanta Police Department
Benewah County, Idaho Probation Officers
Berlin, Ohio Elementary School, Bullying Assembly
Boys and Girls Club, Vernon, Texas
Brimfield (Ohio) Police Department
Broward College, Florida
CAMPS Teen Camp, Moultonborough, New Hampshire
Charleston Police Department, Charleston, West Virginia
Cincinnati Police Department, Training Division
Clark County Sheriff's Office, Jeffersonville, Indiana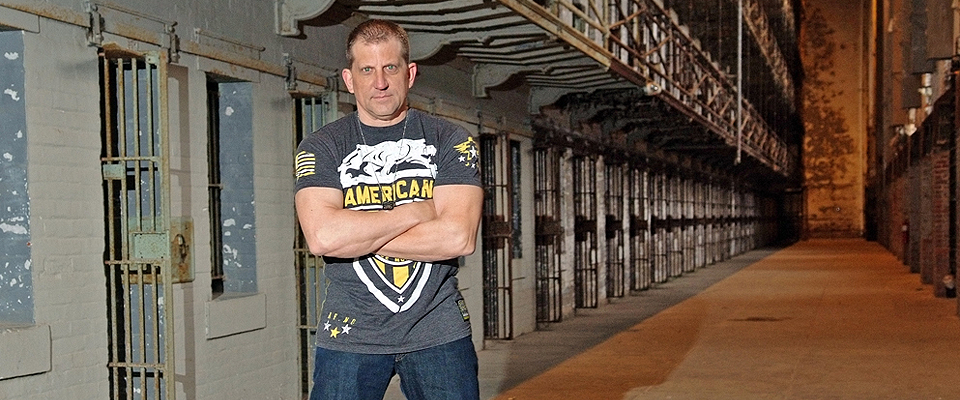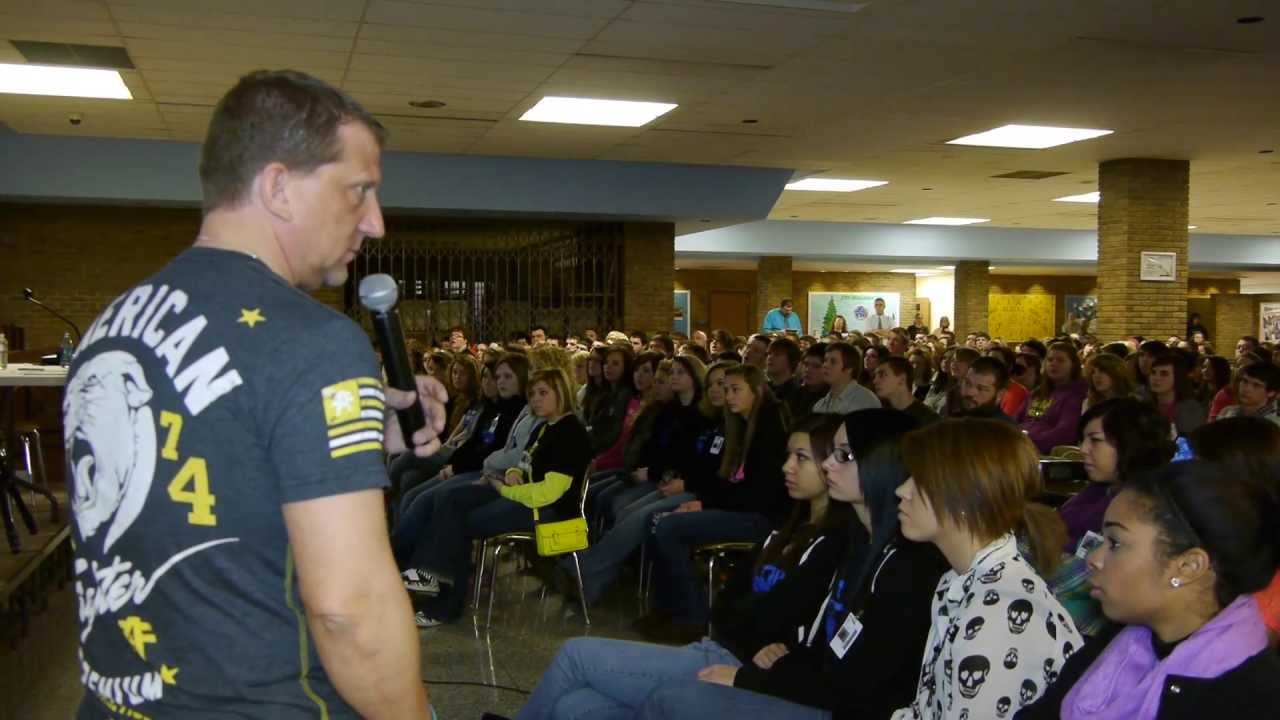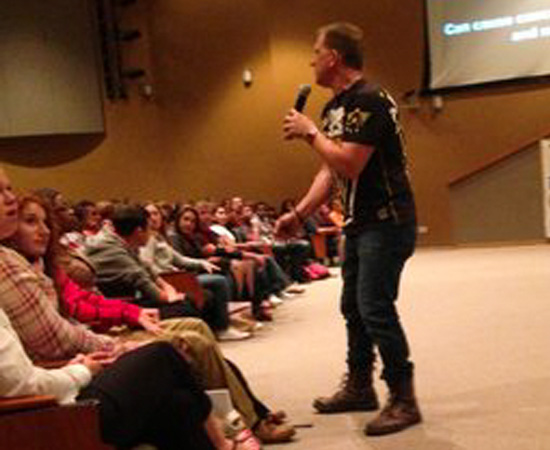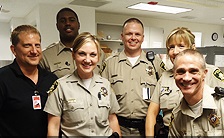 ---