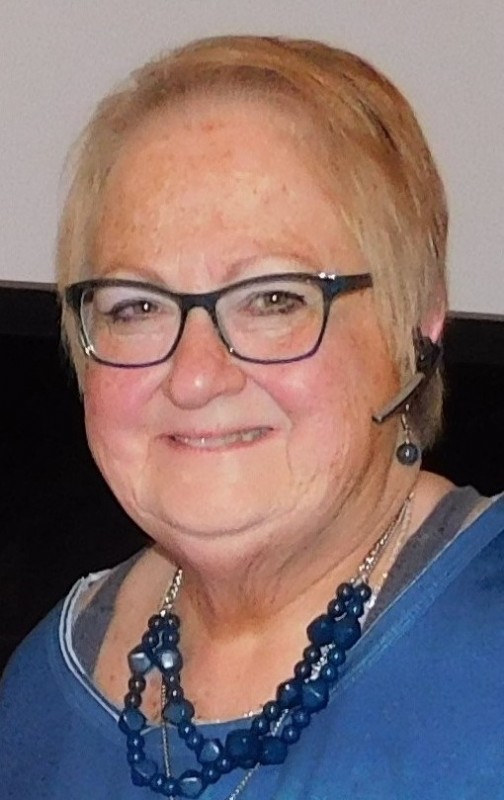 Dottie Coffman
Motivation Speaker
Radio Host
Television Personality
Author of Struggle to Bloom
Travels from Georgia
---
CONTENT WRITTEN BY DOTTIE COFFMAN
---
I began my radio career on a morning variety type show in little Barrow County, Georgia.  That was 2007.  Then quickly progressed to my own radio show very aptly called "The Dottie Coffman Show".  The gift of gab and my love for people made a perfect mix for interviewing others.  Some very interesting and talented people have been on microphone with me and I am honored.  
Life changing events such as three bouts with cancer, numerous surgeries, a serious bout with COVID 19 including a 16-day hospital stay with 5 days in intensive care, a bout with Shingles 2021, my Christian faith and church experiences, family travels and fun times, my own divorce after 43 years of marriage and subsequent remarriage to my ex-husband, raising four children with 6 marriages (two divorces), having four grandchildren, and many other day-to-day real-life experiences have all contributed to topics used for my radio, writing, and speaking events.  I find that everyday life seems to be the best subject of all.  Most recently dealing with a year-long illness of my husband in 2018 including bacterial meningitis, pneumonia, shingles, and cancer. 
My experience acting in "commercial" work, directing and writing for stage events, and my own recent 80-pound weight loss has further educated me on life lessons, things I love to share when speaking to groups.  I published my first book in 2015 "Struggle to Bloom".  

Radio has catapulted me to other things such as being the "Voice of Cherokee County" at their radio station WPCG, judging talent and beauty contests, narrating Christmas parades, being interviewed myself on radio and television, hosting TV shows on Atlanta's local station TV57, all giving me experience and exposure to many segments of life's population.  
---
America the Great
Some say "when was America ever great".  How sad.  I grew up around Washington, DC.  America was and is great to me.  Are you wrestling with that question?  What do you think of America's greatness?
Murder She Wrote----a grand lady
Angela Lansbury, aka Jessica Fletcher, is a super of the most subtle kind.  I have all her DVDs and follow her avidly.  Lots of interesting lessons to be learned by this "great ole broad" as a fan called her one time.
"Jesus sure loves this child"
That was the comment made by the doctor who examined by little 6-year-old twin son after a car hit him.  The story is one of God's grace and miraculous protection.  All the glory goes to HIM.
Forgiveness is a foreign language.....
Read Rick Warren's book The Purpose Driven Life.  Fellowship is a place of grace, where mistakes aren't rubbed out.  Fellowship happens when mercy wins over justice.  Awesome words from an awesome teacher.  Word to LIVE by.
Cleanliness is next to Godliness
Isn't that the saying.  I'm not so sure about that but cleanliness goes a long way in pleasing the customer.  It is sometimes the little things that become the big things in the long run.
---
Testimonials
Dottie Coffman is a dynamic and energetic speaker and host.  She draws her audience with warmth and humor, and her laughter is contagious.  Dottie's personality shines brightly both on and off stage, and audiences find her charming, intelligent, engaging, and compassionate.
Tracy Ruckman
Publisher, TMP Books
Dottie Coffman is a voice of inspiration that grabs the heart of every listener.  I have known and followed Dottie from her early days on radio and it has always been a privilege to be on air with her and her esteemed listening audience.  I highly recommend Dottie as a speaker, author, and lover of God.  I am confident that if you book Dottie, she will be a blessing to you and your ministry.
Tracy Hurst
TracyHurst.com
Dottie Coffman is a joy to work with at Victory Radio "Music for the Soul."  She has interviewed numerous guests over the years for her program "The Dottie Coffman Show."  She makes her guests comfortable as she covers a variety of topics.  She is a true professional using her God-given talents to inspire others
Lisa L. Bennett
Executive Producer
VictoryNOW Films and TV
Victory Radio "Music for the Soul"
---
CONTENT WRITTEN BY DOTTIE COFFMAN
---