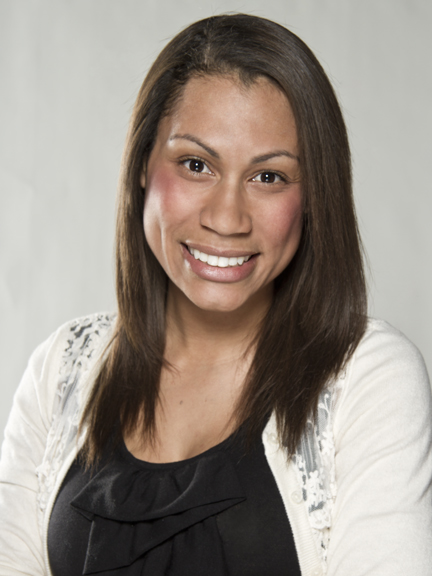 Conference Speaker
Author of
The God Myth and Other Lies
How to Feed the Mediavore
Hook, Line and Sinker
and
Cracked Glasses
Heather felt she didn't always 'fit in' in elementary school. In fact, a group of classmates even created an 'I Hate Heather Club.'
Heather knows what it feels like to feel small, to second guess your every move, and to live with secret insecurities. She knows how hard it can be to believe God loves you when a group of your classmates forms an organization about how much they hate you.
As a child, she spent a lot of time alone. When the world told her she wasn't good enough, smart enough, or cool enough, Heather turned her vivid imagination to writing - and she re-wrote happy endings for herself. She imagined a new story - one where she did fit in. The best part about this new story was that she didn't have to 'imagine' or play 'make believe' because she found the most beautiful friend in Jesus Christ. He took this often-broken little girl and loved her. Heather says, "I am forever in debt to Him for that and have vowed to spend the rest of my life using my voice and pen to let anyone and everyone know about what I've found in Jesus."
Today, Heather is a keynote speaker who presents life-changing messages at girls' and women's conferences nationwide, as well as school assemblies, camps, student ministry events, church services, and corporate meetings.
Within the span of four years Heather wrote four powerful books: Cracked Glasses; Hook, Line and Sinker: How to Keep From Swallowing Popular Myths; How to Feed the Mediavore; and The God Myth And Other Lies.
Heather
enjoys life with her husband Seth Day and their two children. She is a communication expert who is committed to sharing her knowledge of communication theory to change the world. Heather is working on her PhD at Anderson University. She teaches communications courses at Southwestern Michigan College, Ferris State University, and Andrews University.
Click Here to View More Videos
---
Heather's Speaking Topics Include . . .
"The God Myth" - - A Three-Part Series
Myth #1: The God Myth
This message walks listeners through two common world views. The first, that God is not real, that he is a myth. The second, that God is real, that he is not a myth, AND that he has created this world with a specific purpose. The message uses cutting edge scientific and biblical research to make the case that God is real.
Myth #2: Jesus - Great Guy, but not Lord
This message walks the audience through the historicity of Jesus Christ. First, we understand that most historians accept that Jesus existed, and then we go through how we know Jesus was who he claimed to be. By the end of this message the audience will make up their minds as to whether or not Jesus was just a nice guy - or Lord.
Myth #3: God is a Watchmaker
In this message, after we have established that this world was created by a creator, we must now address one last myth: that God is simply a watchmaker who has set the world in motion and then backed away from us. This message will restore the image of an intimate God.
Beneath the Blush
Beneath the Blush
looks back at the mother of our past while polishing the daughters of our future - shining light on the strengths and gifts Christ ordained specifically to women. The truth is that women will never be happier than when we fulfill the Creator's role for us.
In one generation, women have gone from fulfilling society's expection that a good woman's place is in her home, to a world where your career must be as successful as your family.
Women are often so busy pleasing everyone else, they don't stop to consider what pleases themselves and, most importantly, what pleases God.
Christ has opened doors for women over the past fifty years because He knows how effective we will be not just in our homes but our offices, our churches, and our schools.
There is work to be done, and women must embrace our gifts in order to hasten the coming of our Lord. Women were the last piece of the puzzle of His creation, and it makes perfect sense that our role would be the last piece to be set in place before the coming of our Lord. We are still the daughters of Eve, but our rapidly changing world is requiring us to re-think the brand.
Women leave this presentation 'rebranded on the inside' and better equipped to change her world on the outside.
LIfe After Naked
Heather typically presents this
seminar with her husband, considering the roles of men and women before the fall and what has happened to the human race as a result of finding ourselves naked. Marriage is the most pivotal institution created for the human race. Before God rested, he implemented marriage as the crowning jewel of Creation. We cannot afford to ignore the devil who lurks behind the scenes of every marriage seeking to destroy it.

Life After Naked

applies
communication research on gender, love styles, relationship theories, as well as cultural issues that face men and women today, into our real lives.
The world as we know it today is a product of
Life After Naked
. I
t is time for restoration.
Share Your Story
As a communications professional (not a pastor or theologian), Heather has learned one crucial principle that has changed her life: People may not be interested in your religion, they may not want to hear your theology, but they will always listen when you share your story. We may not all sing or dance or be speakers or writers, but we all have a gift to share that can be used to change the world - our story. Heather shares stories from her own life an
d couples them with powerful stories found in Scripture. Everyone is called to let our stories be heard and connect them to the greatest story ever told.
The Power of the Storyteller
A powerful, inspirational presentation for public schools and work organizations,
The Power of Storytelling
uses Heather's background in communications research to encourage listeners to claim their power as storytellers. Res
earch proves that stories actually increase oxytocin hormone, which tells human beings that they feel connected to one another. How can we use our stories to change our work place? How can we incorporate our stories into company culture in order to create a greater sense of community? How can high schoolers use their stories to impact their communities around them? Stories can change everything. There is power in the storyteller.
---
Heather Thompson Day: Author . . .
These days agnostics are considered open minded, athiests are considered scientific, Buddhists are philosophical, and Christian, well, they're just considered fools.

With so many myths and lies about God and Christianity out there, it's easy for young adults to start questioning the relevance and certainly of their beliefs.

If you feel as if a skeptical world is assaulting your faith, you are not left defenseless. In The God Myth and Other Lies, Heather Thompson Day provides clear, well-documented responses to the most common falsehoods. Your own faith will be strengthened as you get solid answers about an array of hot topics, including creation, sabbath, Jesus, sex, death, and homosexuality.

Don't let other people's doubt steal your faith. Instead, let their questions inspire you to study what you believe. As you do, God will turn any shaky faith into holy confidence.

Our generation is connected to virtually anything and everything. All we have to do is tap an icon on our smartphones or tablets or click a button on the Internet and we have instant access to social networks, news, weather, music, games, TV, and movies. E-mail and push notifications keep us constantly informed and track our friends' every status update. We don't miss a thing.

Or do we?

Have we become so connected that we've disconnected from what's actually important? Is it really so hard to communicate with an unseen God when we text, tweet, and e-mail people we cannot see? Could it be that we're not hungry for Him? We're simply too full from gorging ouselves at a media smorgasbord?

Heather Thompson Day challenges us to take a few moments every day for the next thirty days to think about what truly matters in life. Jesus needs usu to connect with Him so that He can save us, but there's no app for that.

Have you been struck by lightning yet? Or are lightning-bug relationships still flickering in and out of your life? If you're still waiting for your lightning bolt - the true love of your life - don't settle for less than the extraordinary.

The truth is that finding a balance between what society portrays as a picture-perfect relationship and Christian reality is hard - especially when the bait in chick flicks and teen magazines seems so attractive. But there is something better out there - and you deserve it!

Heather Thompson Day, taking the role of a big sister, invites you to walk a mile in her high heels so that you can avoid all the left turns that made her tumble. Using Biblical concepts and stories from her own life, Heather tackles many of the challenges that you face - dating outside of your faith, jealousy, cheating, and sex before marriage - while emphasizing the importance of being anchored in the love of Christ.

Now, what are you waiting for? Get away from that nasty hook and learn how to listen for thunder!

It was an accident, of course . You didn't mean to drop the glass, but a slight miscommunication between your eyes, brain, and fingers condemned the fragile object to a rapid demise. Before you could blink, the glass was in pieces. Ruined. Useless.

Isn't that how we feel sometimes? The Christian life is too hard, we've made too many mistakes, we are broken and our hopes for healing lie shattered alongside our good intentions. We wonder what value we could possibly be to God in this condition. Why would He even bother with us? We're ruined. Useless.

So how do you become a genuine Christian when you feel like a pile of shards in need of superglue? (Or when you're all cracked up but think you've got it all together?) Heather Thompson Day explores myths that make us feel we're not good enough for God, external distractions that keep us from spending time with Him, and what it means to be an authentic Christian in a phony world.
---
Testimonials . . .
"I am happy to recommend Heather Thompson Day as an inspiration and devotional speaker. Hather was the main speaker for the Earliteen division of the 2013 Kentucky-Tennessee Camp Meeting. To say that she did an outstanding job would be an understatement. Her theme talks were extremely insightful and connected well with the young people as well as the adults. Her enthusiasm and obvious for Jesus Christ was infectious and our young people loved her from the start. In addition to her quality presentations, Heather was easy to work with. She was prompt, prepared, and professional at all times and seamlessly tailored her presentations to our theme. I am confident that Heather will be an asset to your program, and I have no reservations whatever in recommending her ministry to you."
Roger Schmidt
Senior Pastor
Highland Seventh-Day Adventist Church
Portland, Tennessee
"I asked Heather after she spoke to our students, 'Do you realize that you just spoke with 25-30 of this county's most hardened criminals who are only not in prison because they are juveniles?' For those 30 minutes of Heather's message, no one would have known that these were juvenile delinquents. They just looked like regular kids who couldn't take their eyes off of the speaker."
Rob Staley
CEO, The Crossing Educational Center
---