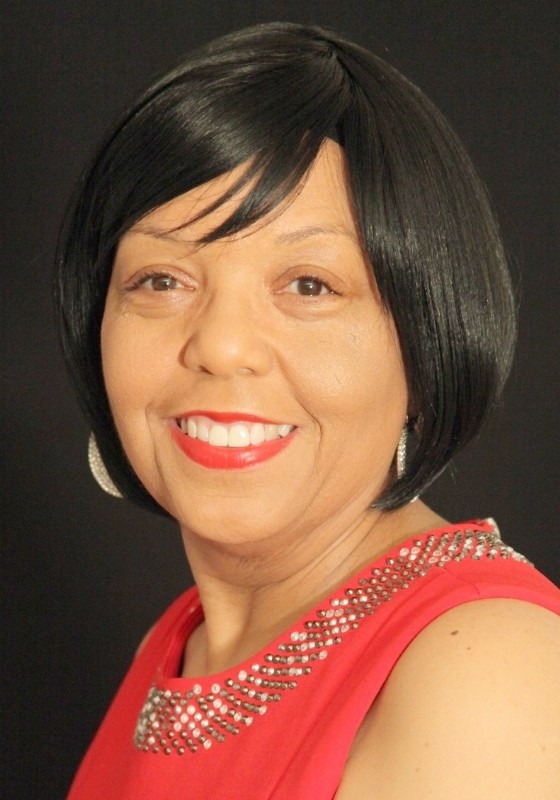 Jennifer Eichelberger
Motivational / Inspirational Speaker
Television Producer
Author
Answering the Call, Discovering Your Purpose
and
The Next Level
---
Jennifer Eichelberger is producer of the award-winning daily live television talk show Atlanta Live, a 90-minute live faith-based variety program that ministers to viewers via interviews highlighting personal testimonies of everyday men and woman as well as actors, authors, athletes, entertainers, and more. Jennifer's guests also include singers, musicians, filmmakers, and others who share their God-given talents in many areas of the arts.
As a professional speaker, Jennifer teaches media training workshops full of technical and practical advice to anyone with an interest in television production in general, and hosting and producing in particular. Her presentation is peppered with interesting stories about the break-neck pace of daily live television, the joys of television ministry, as well as the fun and foibles that can happen on live TV.
Jennifer speaks on a variety of topics and is the author of Answering the Call, Discovering Your Purpose and The Next Level, a book replete with wisdom to help you on your spiritual journey. Topics covered in this book include the different types of prayer, traits of a mature Christian, and discipline - - all fundamental principles to help propel the reader to 'the next level.'
Jennifer has an extensive background in Christian radio and television programming, appearing, producing and hosting shows focused on women in ministry, such as "Essence of Grace." She also produced and co-hosted "Sound Doctrine," a radio program featuring Christian artists and writers.
Jennifer is the recipient of numerous honors and awards and has received several Honorary Doctorate degrees.
Jennifer studied public relations at Marshall and George Washington Universities and is a graduate of George Washington University and a graduate of Jericho Christian Training College and Vision Alliance. Her professional affiliations include Christian Women in Media Association, Black Women Film Network, Women of Power, and National Council of Negro Women.
A West Virginia native and an authentic coal miner's daughter, Jennifer currently resides in Atlanta with her husband Dr. Herbert L. Eichelberger.
---
Testimonials
Our organization had the distinct pleasure to have Ms. Eichelberger as one of our featured speakers at our ten-year celebration of Transforming Women Entrepreneurs. Ms. Eichelberger gave an energizing and educational plenary session on the power and purpose in using media in your business. Her great command and mastery of this topic was obvious by t
he engagement of the attendees. Ms. Eichelberger is a great speaker and the comments from the attendees support this. Our organization has also had the opportunity to be on the television show she produces. Ms. Eichelberger is a class act as she knows how to make sure the show is done in the spirit of excellence. Ms. Eichelberger puts her guests at ease with her down to earth conversational style and does an amazing production. Our organization highly recommends Ms. Eichelberger to be a featured speaker at any of your upcoming conferences as she would be a tremendous asset to your event
.
Nancy J. Lewis
President, Progressive Techniques, Inc.
Co-Author, Millennials and Beyond ... Making the Leap from Texting to Talking
Rev. Jennifer Eichelberger has been a faithful minister, producer, friend, and sister in Christ for several years. It has been a joy serving as a co-host since 2014 under Jennifer's leadership as the producer and floor director on WATC's Atlanta Live. Jennifer always brings a level of professionalism, calmness, and creativity to every program. I have learned much about media ministry through her over the years. From my involvement as a co-host on Atlanta Live, I can see that it takes a tremendous amount of wisdom, focus, flexibility, energy, and diligence to produce a live program five nights a week. Jennifer has always balanced well many details to bring together each program she produces with excellence, skill, and kindness. In addition to working with Atlanta Live, Jennifer has been a sought-after speaker and teacher. I have enjoyed being able to share at an event when she was also speaking and have been blessed to hear anointed and powerful words of encouragement from her. Jennifer is also an accomplished musician and author, always willing to use her gifts for the glory of God. Her vast background working through the years in the corporate world, in her local church, as an educator, and as a producer and media minister set Jennifer apart as someone with great wisdom and expertise in so many areas. It is my honor to recomend Rev. Jennifer Eichelberger to any organization, church or business as a consultant in media, promotion, or as a motivational / inspirational speaker to help you reach your goals and take your organization to the next level
Rebecca D. Keener
Host, Always More
Co-Host, The Christian View and Atlanta Live
Mrs. Jennifer Eichelberger has made a deep dive into the cultural, spiritual, and social of the greater Atlanta metropolitan community. For the six years that I have known her, I have watched her quietly and consistently engage women, men, corporate power brokers, Christian leaders and social-political pundits and help them evolve into a strong community of engaged adults more aware and more committed to the healthy growth of the city and its surrounding communities. Jennifer is a change agent. Pure and simple. She speaks volumes of wisdom and offers solutions to social and community matters that spawn change. Her breadth of knowledge is strong, her vision for our community is clear, and her influence through her television program, her public appearances, and her involvement in community affairs are indicators that her presence and participation in the growth of our country are inevitable. I believe her ability to be a voice of sound reason and superior intellect and breadth of knowledge are important aspects of her personality. She is a promising and rising presence to whom recognition and participation in the national convrsations on social normals, spiritual growth, and intellectual enlightenment on the national stage will be beneficial to all whom she encounters.
Murdell McFarli
Station Manager, CAU-TV, Clark Atlanta University
I have had the good fortune to work with Jennifer Stovall Eichelberger at WATC for several years. I've experienced first hand her television production prowess as I regularly host Atlanta Live and appear as a musical guest. Jennifer's scripts are balanced, flow well, and are easy to follow. In addition, she makes necessary real-time adjustments while maintaining a professional set environment. Finally, I have found her communication to be clear and concise. This critical skill is a make-or-break for TV hosts, musicial guests, and show participants.
Jordan B. Colletta II
JBB Ministries
Past President, UPS Toastmaters
Retired VP, UPS Customer Technology Marketing