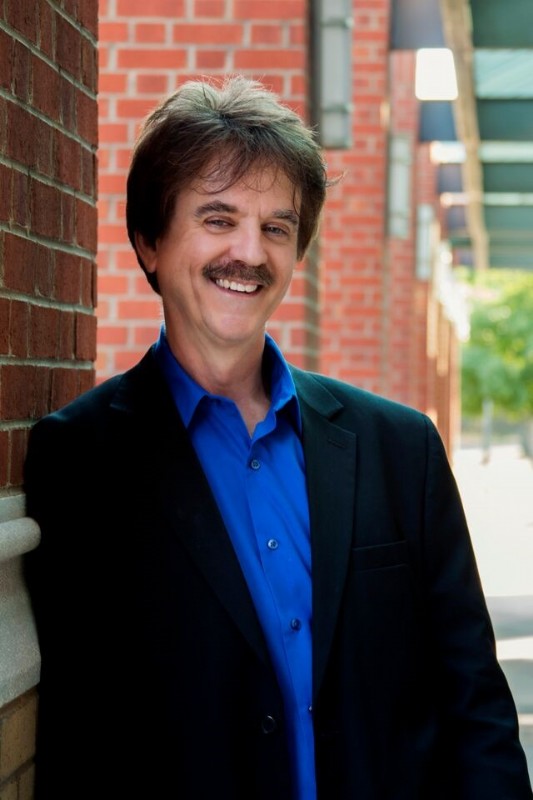 Matt Fore
Hilarity for the Head ... Humor for the Heart
Sleight of Hand Artist Extraordinaire
Author
The Truth Shall Make You Laugh: Funny Stories and Biblical Insights
and
The Five Essential Elements: A Simplified Road to Success
---
Travels from Tennessee
For More Information: Call 1.800.782.2995 Or Click Here to Send An Email
---
"If you want to laugh, Matt Fore is your guy." ... Dr. Gary Chapman
Matt Fore is an entertainer, speaker and sleight-of-land artist extraordinaire. He has delighted corporate and Christian audiences nationwide for over two decades with his hilarous and amazing shows.
Clients include Aflac, GE, TIAA Cref, Tyson Foods, and Sodexho Marriott, to name a few. And he has entertained and ministered at churches and faith-based events across the country.
Matt's speciality is banquet and conference entertainment where he frequently lives up to his motto: "Not a dry seat in the house." He has performed for Carnival Cruise Lines, The Magic Castle in Hollywood, and has appeared on several national TV shows, including TNN'S The Crook & Chase Show and Swan's Place. And Matt hosts his own television show, The Truth Shall Make You Laugh.
Matt covers a variety of topics for corporate and Christian events. Presentations include 'The Power of Effective Communication,' 'Humor in Health,' and more for corporate audiences, as well as entertainment, humor and a clear, biblical and engaging presentation of the gospel for Christian audiences.
'The Five Essential Elements - A Simplified Road to Success' and 'The Truth Shall Make You Laugh' are Matt's first two books, and he hosts the radio show 'The Truth Shall Make You Laugh' which is currently broadcast in five states.
The Huffington Post readers love Matt's regular articles as a featured contributor. A reader-favorite is "4 Ways Laughter Can Help You Heal." Matt has also written for SUCCESS.com.
"We just had Matt perform for 400+ doctors ... we were in hysterics the whole time."
Dr. Scott Reis, Christian Medical Dental Association
"Actual Facts About Matt Fore That Will Probably Bore You Out Of Your Mind:

"Twice voted 'Magician of the Year' - International Brotherhood of Magicians - Ring 63
Convention awards in both close-up and stage magic
Carnival Cruise Lines Entertainer
Humorist / Sleight of Hand Artist and Speaker for Corporate and Faith-Based Events Nationwide
Opening Act for Crystal Gayle, Mark Lowry, Wayne Watson
Performer at Hollywood's Magic Castle
National TV appearances on TNN's 'The Crook & Chase Show,' 'The Dennis Swanberg Show,' and 'Fox Sports'
Appeared in a promotional video with Taylor Swift
Author of the book 'The Truth Shall Make You Laugh'"
---
Matt Fore Performs and Ministers in a Variety of Formats ...
Churches and Ministry Organizations
Your guests will enjoy side-splitting humor and eyes-popping-out-of-your-head illusions plus a powerful, timeless, personal message of faith, filled with hope and gospel truth. Perfect for family nights, VBS, camps, sports outreach, awards banquets, retreats, etc.
Banquets and Conventions
Unbelievable side-splitting humor and eyes-popping-out-of-your-head magic - - perfect for banquets, conventions, conferences, and large parties!
Entertainment Plus
Perfect combo of Matt's famous side-splitting humor and eyes-popping-out-of-your-head magic PLUS his humorous motivational talk "The Five Essential Elements" on achieving goals and finding encouragement in every moment.
Walk-Around Magic
Ideal for corporate parties, conventions, social events, and hospitality suites, Matt performs mind-bending sleight of hand inches from your guests' eyeballs (which, as you know by now, will be literally popping out of their heads!). No more idle chit chat and awkward moments as your guests laugh, applaud, and become engaged with Matt and with one another! Often heard during this 'close-up magic' ... "What!? That is impossible!!"
Humor in Health
Packed with hilarious stories of my grandfather, Pa, this message illustrates the great value that humor and good cheer have in relation to our mental and physical health. Medical science has proven that laughter can help lower blood sugar, create the antibodies that fight infection, and reduce pain. As it turns out, the old Proverb 'A merry heart doeth good like a medicine' is truer than we ever knew!
The Bible makes it clear that the only way to be saved is through our faith in the death and resurrection of Jesus as an atonement for our sins. Though we live in a society that hears the gospel, many people have a distorted view of the world's greatest news. This presentation begins with an engaging story that parallels the message then gently leads the hearer into the scriptures that speak the truth about God's great love and salvation through Christ.
Making Right Decisions
Perfect for junior and senior high students, this presentation focuses on the impact that daily decisions have on our lives. Engaging stories are used to demonstrate the outcome of both good and bad decisions. Rather than be told what to do, students are encouraged to focus on their strengths and gifts and let their imaginations run with the great possibilities they can accomplish when they make positive decisions in their lives.

Tis The Season!
What is it about Christmas? There is a happiness in the air that is not found at any other time. People give and care and love. Some people sing who don't normally sing and some sing who shouldn't. It's as if society has moved to a higher place. The Bible has a lot to say about a higher place of existence and the "'Tis the Season" mmessage discusses the possibility of discovering that place on an every day basis.
Appreciation
Volunteers work tirelessly without complaint and are seldom recognized, yet there comes a time to say a huge "Thank You" for all they do. Matt shares a humorous story of one such volunteer who made a huge impact on a life to emphasize the value of service and then he segues into a heartfelt appreciation on behalf of the staff to the volunteers at hand.

Living Your Dream
Many people live with a heartfelt desire to doing something great with their life but are limited by their own beliefs. Often these deep desires were placed into the heart of the dreamer by God himself. A prayer placed in the heart by God will always be answered. We must simply exercise our faith to step out and receive it.
The Five Essential Elements - A Simplified Road to Success
Everyone desires success though we may define it in different ways. True success eludes many because the path to success is riddled with many complications. The Five Essential Elements simplifies this path by capturing the most important ideas as expressed by the great minds of leadership and delivers them in a step by step process.

Unconditional
From the time we are children we are taught that our rewards are directly related to our performance. Is it any wonder that after we have worked and served and failed to be perfect yet again that we would feel unloved by family friends and even God? "Unconditional" tells the touching true story of a love that pierced through unforgivable acts and relates that to our God whose love exceeds our greatest imagination.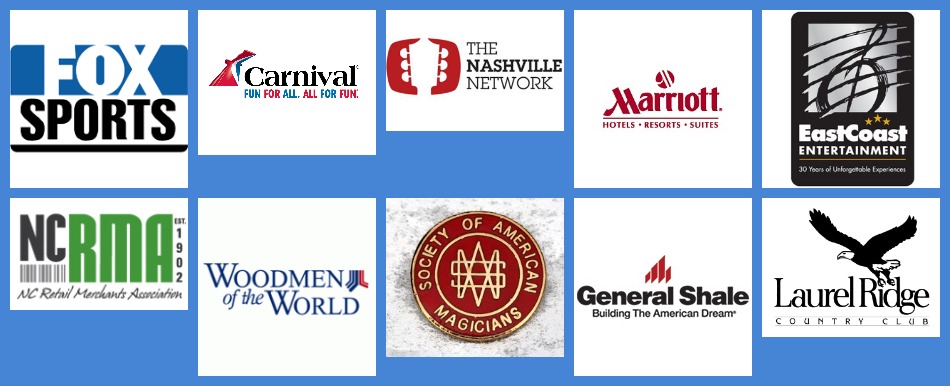 ---
Testimonials . . .
"I've had the pleasure of having Matt Fore perform a number of shows on our ships and I've heard nothing but positive reports from our cruise directors ... as well as the most important viewpoint, our passengers ... I would highly recommend him for your upcoming entertainment event."
Scott Carpenter
Entertainment Coordinator
Carnival Cruise Line
"Matt, you fit right in on the show - - you're weird like us!"
Lorianne Crook & Charlie Chase
The Crook & Chase Show / TNN
"I'm getting feedback such as 'he was fabulous,' 'the best awards banquet yet,' and 'the magician made the show.'"
Jean Schmier
Marriott Hotels

"Matt did an outstanding job. He connected with the people (first grade through grandparents) and earned the right to share the plan of salvation, which he did with clarity and a very personal touch."
Jim Wiens
First Baptist Church, Grayslake, Illinois
"Everyone was laughing and having a great time. Matt kept the attention of all ages. ... He still has us guessing and laughing weeks later."
Lynn McPherson
North Naples United Methodist Church, Florida
"The kids and adults really were into Matt's performance. I was worried with the size of our crowd (huge) about whether they would continue paying attention once Matt started sharing the gospel. You could nearly hear a pin drop!"
Linda Haines
First Baptist Church, Albany, Georgia
"Overwhelmingly positive. Matt is a crowd favorite. He was enjoyed by all ages."
Darren Browning
West Asheville Baptist Church
"Matt is great for all types of functions. We love Matt here at Trinity."
Spencer Good
Trinity Baptist Church, Raleigh, North Carolina
"Children loved the illusions and constant laughter - also enjoyed their adult leaders' participation in the show."
Deana Boyd
First Baptist Church, Odessa, Texas
"Everyone, especially the adults, enjoyed the show - Matt was very humorous."
Eddie Hastings
Ephesus Baptist Church
"The audience glued their eyes and ears to Matt's every move. They were amazed. Matt kept them on the edge of their seats and rolling in laughter. He includes the audience ... and then uses the opportunity to share God's greatest message, salvation."
Fred May
First Baptist Cherryville, North Carolina
"Due to a death in my family I had to be out of town the night of the program. My pastor took my place. He commented 'This was the most "polished" performer we have had in the four years of programs' ... Sorry I missed him."
Jack Cannon
Carlise Baptist Church, Panama City, Florida
"He was great pulling the audience into the show. The entire experience was very professional. Thank you."
Don Becker
Merritt Island Baptist Church
"The audience reaction was great! Matt really knows how to get everyone involved! We love Matt! Thank you for making our programs a huge success."
Jimmy Jackson
Lawndale Baptist Church
"He was well received by young and old alike."
Mike Slade
Second Baptist Warner Robbins, Georgia
"They loved it! He connected very well. Thanks! It was a wonderful night."
Currie Tilley
Ebenezer Baptist Church
"They loved him! Adults and children alike! Matt did an outstanding job presenting the gospel. Thank you for recommending him to us!"
Niki Allen
First Baptist Milan, Texas
"The show was great! They way he presented the gospel was very much appreciated."
Richard Bradfield
Rehoboth Baptist Church
"He kept everyone entertained across every age range. We couldn't keep the kids in their seats! We were all rolling with laughter."
Greg Westmoreland
Sherwood Baptist Church
"All positive feedback, everyone loved Matt. Very funny. Wonderful tricks .. gave us some great feedback on how to improve our Awards Nigh."
Tres Magner
Oak Grove Baptist Church
"We all had a wonderful time! Matt was very entertaining. He did an excellent job. His gospel presentation was really good."
Pam Slemp
First United Methodist Church
"It is always a pleasure to have Matt Fore perform here at the Magic Castle in Hollywood. He never fails to delight audiences with his act which is packed with solid magic and comedy. We highly recommend him and look forward to many appearances at the Magic Castle."
Milt Larsen, President
Magic Castles, Inc.
Hollywood, California
"You kept everyone in stitches for almost an hour ... and it was good wholesome entertainment which could be enjoyed by all ages, sexes and (in our case) nationalities."
Dave Hunter
Mitchell Distributors
"Thank you for the wonderful entertainment you provided to our membership. I hope the standing ovation and encore were an indication of how well we enjoyed ourselves!"
Jamie Powell
Laurel Ridge Country Club
"Thanks for the great performance at this year's General Shale Christmas party ... I've received nothing but positive feedback since the show."
Scott Ledford
General Shale Corporation
"You did a great job ... You came highly recommended by the North Carolina Jewelers Association and we would highly recommend you to any group as you would be a great fit anywhere."
Fran Preston
North Carolina Retail Merchants Association
"I want to thank you for the wonderful job you did entertaining for Comporium's Christmas party. We haven't laughed that hard in a long time."
Robin Scheenks
Comporium
"On behalf of my members, I would like to thank you for a wonderful evening. It has been three weeks since you were here and the comments are still coming in. ... The biggest question that I am being asked is when will you be back."
Bill McMahon
Douglas Golf & Country Club
"Your humor, magic, and creative wit had us 'laughing in the aisles'! I am still hearing positive comments."
John Shepherd
Burlington Tailored Fashions
"What a great peformance. Everyone was raving! I don't think we will ever be able to top your program! Thank you for a wonderful evening."
Danile Warren III DDS
"Please feel our deepest gratitude for making our celebration a huge success! There is nothing better than laughter to help escape the everyday stresses that creep up in the financial world, and your performance took us far away. Add a lot of skill and 'Poof!' - the night was magical!"
Pam Cansler
Carolina Credit Union
"The only problem we seemed to have had was aching tummies from too much laughter."
Terry L. Lee
Commercial Bank
"I want to drop you a note to thank you for the hilarious entertainment at the Woodmen of the World Jurisdictional Convention. You were being quoted often on Sunday morning."
Dr. James Shaver
Woodmen of the World
"You were a very big hit at SCAM, our annual convention, with your stand-up magic comedy. Not an easy feat to do that type of act in a large theater for 1,500 people, but you absolutely killed."
John Tudor
South Carolina Association of Magicians
---