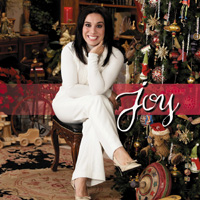 Joy Waters Fowler
---
---
Joy Waters Fowler has been singing since the age of two, when she began exploring her talent in her father's pulpit. Comfortable in any vocal genre, be it stage, screen, pop, country, R & B, gospel, or classical, she has appeared on numerous albums, arranging and recording in both Atlanta and Nashville. Having performed in countless venues throughout her lifelong musical career, from a budding young artist that attracted attention from many major and independent labels, to a beautiful, seasoned performer in great demand, Joy has been featured in numerous corporate and civic events on local and national levels for clients such as Primerica, Cingular Wireless, the Georgia State Legislature, and many more.
Her credits include performances for musical artists such as Alan Jackson, Mark Wills, Keith Stegall, Randy Scruggs, Babbie Mason, Newsong, Anthony Evans, The Martins, Truth, and Gordon Mote, noted Christian speakers John Maxwell, Josh McDowell, Carole Kent, and John Trent, Senators Max Cleland and Zell Miller, former Speaker Newt Gingrich, former First Ladies Rosalyn Carter and Barbara Bush.
Joy has been a guest soloist with numerous choral and orchestral groups, and she was featured as the guest soloist for the Lighting of The Tree at the Georgia Governor's Mansion in 2004, and the 2005 Southern Governors Association Conference at the request of Georgia Governor Sonny Perdue.
Joy appeared in the 2001 music video for the Georgia Baptist Convention Better Bridges project, the 2003 women's Bible study video series, The Amazing Collection, and A Classic Case, Joy's 2001 studio recording and video project for Worldstage Records in Atlanta, is available online at Going back to her gospel roots, in October 2007, she released her first independent full-length solo gospel album, My Savior First of All, which beautifully displays an eclectic array of great hymns of the faith with the stylistic integrity that only Joy can bring.
Going back to her gospel roots, in November 2007, she released My Savior First of All, a CD which beautifully displays an eclectic array of great hymns of the faith with the stylistic integrity that only Joy can bring. She immediately followed that with the Christmas release, "joy," a thirteen song collection of Christmas favorites, sure to brighten the holiday season.
Joy was the recipient of the prestigious Montgomery scholarship in vocal performance from Georgia State University, where she studied privately with Betty Boone. Currently, she privately instructs vocal students, having produced numerous regional and state vocal champions, and she has assisted many Miss America preliminary titleholders for competition, including Miss Georgia titleholders in talent preparation for Miss America.
A true Atlanta native, Joy lives in metropolitan Atlanta with her husband Chris, their children Alex and Hope, and two long-haired Chihuahuas, "Poochini" and "Rossini." In addition to the above professional activities, she remains a frequent soloist for many area churches and travels throughout the United States in evangelistic outreach.
---
Concerts
Crusade Soloist
Corporate Events
Women's Ministry Soloist & Speaker
---
Joy's Music . . .
| | |
| --- | --- |
| Going back to her gospel roots, in November 2007, Joy Waters Fowler released her first independent full-length solo gospel album, My Savior First of All, which beautifully displays an eclectic array of great hymns of the faith with the stylistic integrity that only Joy can bring. The first full-length gospel release from Joy since the age of nine, this twelve song collection showcases many favorites as well as several often forgotten hymns in a musically organic setting, utilizing acoustic instruments and no vocal pitch correction. | My Savior First of All |
Commented Fowler, "We wanted to capture the essence of the music that one might hear walking into just any protestant gospel-preaching church in the Deep South, like the kind I grew up in. You know, the ones where they'd let anybody get up and sing if they had a song in their heart to share." Therefore, in order to remain true to the style, the instrumentation is indigenous to church music, many of the vocal takes on the album are the original "scratch" vocals, and close three-part harmony is a mainstay. With outstanding skill in the vocal delivery and stylistic diversity that is far from status quo, this first release from Red Arches Records is sure to be a favorite for fans of gospel music everywhere.
---
| | |
| --- | --- |
| Joy, the Christmas album from Joy Waters Fowler and second independent release, has been met with critical acclaim for its exceptional creativity and musical excellence. Produced by Erik Grant Bennett, president of Honey Bee Records, this Christmas project is likely to be a staple for fans both old and new for many years to come with its timeless brilliance and beautiful vocal stylings. Highlighted on the thirteen track album from Red Arches Records are two original compositions. Our Children's Eyes, from Bennett, who is a graduate of Berklee School of Music with a degree in film-scoring, is a tender, thought-provoking ballad duet between Bennett and Fowler that is sure to be a new radio classic.Christmas! | Joy |
I Do Believe is a "slick-for-radio" energetic, positive tune from writer and friend Ken Passmore, who requested to pen a song to Fowler's specification for the project. Other features on the record are Christmas classics and hymns presented in a timeless array of musical expression. Sure to be a classic, this album is a must-have this
---
Testimonials . . .
"Joy is truly an inspiration. She has a heart full of love for Christ and is undeniably passionate about sharing that love. I have known her for many years and she has spoken with my ladies group. They walked away wanting more, asking when Joy would be back. Joy Fowler not only brings joy to the women to whom she speaks, she uplifts them, encourages them, and facilitates hearts to open to Christ's love and the Holy Spirit to move. She is a blessing!"
Melody Hyde, East Side Baptist Church, Mountain Home, Arkansas
---
Here's what well-respected musicians
are saying about Joy Waters Fowler .
"...The intonation goddess! Joy is a singer's singer, a musician's singer, and most of all, the heir apparent in the Atlanta and Nashville music studio and live performance scene. She is a JOY to work with and inspires others to get the job done right the first time. My favorite GAL singer!"
Rod Henley
Professor, College of Southern Nevada-UNLV, Las Vegas
The Four Freshmen
Worldstage Records, President
"Joy Fowler is one of the most versatile vocalists on the planet. And she does it all with excellence."
Monte Nichols
Conductor, Gwinnett Philharmonic Orchestra
Southern Baptist Minister of Music
"
Impeccable, world-class musicianship combined with an endless repertoire of vocal styles ... from a non-diva, no-hassle, easy-to-work-with sweetheart of a person!"
Phillip Allen
Phillip E. Allen Productions
"Joy is a seasoned virtuoso whose instrument just happens to be voice."
Randy Smith
Grandmaster Fiddling Champion
Owner, Sound Shack Studio
"Joy is, without question, one of the finest singers I've worked with in my career. She's truly gifted, and unlimited in her abilities. And to top it off, she's an even better person."
Jayson Chance
Nashville Session Guitarist
---
As a session singer, Joy represents . . .
A
unique combination of versatility and quality . Adept in all styles; vast experience in many genres . Vocal performance major; private study . Vast experience in choral singing . Very strong music reader . Adept at traditional notation, pitch numbers and solfege . Outstanding vocal arranger . Excellent sense of pitch and rhythm; very quick in sessions . Able to stack harmonies quickly and accurately . Ability to sing in different languages and dialects
---
In order to receive updates that are of most interest to you, please include the state where you live and, if applicable, your type of ministry or business. Please include your email address if it is different from the email address used to send your request.
---