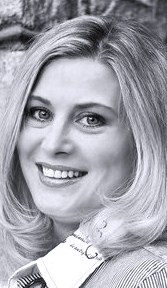 Kelly Ingram
Host of Award-Winning
International
Christian Television Show,
Friends & Neighbors
Afternoon Sweet Tea with Kelly
Conference Speaker /
Concert Artist
Recording Artist /
Singer / Songwriter
Special Needs Children & Families
P.U.R.E. Ministries Church Planter
---
Kelly Ingram Travels from Georgia
For More Information: Call 1.800.782.2995 Or
---
"Hee Hawin' on the High Seas Cruise"

with Christian Comedian Kelly Igram!

Sail the high seas with the hilarious

and very talented Kelly Ingram

and your host Stacy Robinson.

Kelly in known nationwide as an

award-winning host of TV talk show

Friends & Neighbors, singer, worsihp leader,

author, and conference speaker and

comedian - think "Duck Dynasty in a dress!"

for all details & booking
As co-host of the award-winning international Christian television talk show, Friends & Neighbors, Kelly quickly becomes every viewer's new best friend and favorite neighbor as she openly shares about her life and sings from her heart. Kelly interviews each guest with sincere interest while drawing the viewer into the conversation.
As a conference speaker and soloist,
Kelly Ingram's high-voltage performance style, big and bold personality, and hilarious sense of humor quickly bring audiences to a place of joy and laughter ... and through her words of testimony and original songs birthed from personal heartaches,
she easily ushers that same audience to a place of prayer and praise to her Lord Jesus Christ.
Kelly's passion is sharing Christ through her concert and speaking ministry. Her testimony has a powerful effect on teens, as well as women's groups and church congregations. She feels especially blessed when ministering to families of children with special needs, as she and her husband are blessed with a son with autism.
As a keynote for banquets and ministry meetings, Kelly brings an uplifting message and powerful music. She leads conferences and retreats with the perfect balance of inspiring personal stories relatable to everyone, joy and laughter, and deep spiritual issues of the heart - all centered on the Truth of the Gospel and her high-impact ministry of song.
"Transparent" is the word that best describes Kelly's message and heart as she shares her testimony of past abuse, redemption, and the life-changing diagnosis of her first-born son's autism. This seemingly tragic news became Kelly's catalyst to a personal relationship with Jesus Christ and today, as a conference speaker, is the inspiration for her uplifting message of hope, humor, and faith. Kelly is founder of a 'PURE' church in North Georgia - a church for special needs individuals and their families. Kelly also serves as Director of Worship Arts for Real Women which meets monthly at the headquarters of In Touch Ministries, the broadcast ministry of Dr. Charles Stanley. Real Women is a city-wide cross-denominational evangelistic Bible study for women throughout metro Atlanta and north Georgia.
Kelly began singing at age three, took to the stage like an old pro at five yea
rs old, and
attended a P
erforming Arts High School. Today, Kelly and her husband are living their dream while raising their two beautiful sons in a small country town.
---
Kelly Ingram was such a blessing to have on our program. She has a wonderful fun personality that is contagious and her love for Christ and caring for others is so genuine. I know her music and testimony were a great blessing to our viewers and she was so professional and easy to work with. I look forward to bringing her back on the program again and again.
Rick Goins
Producer, Atlanta Live
WATC TV 57 Atlanta
Kelly, i
t was a pleasure to meet you and hear your speak at the Ladies Luncheon at Bright Star Community Church. You conveyed a wonderful message and I know everyone there felt inspired by you - I enjoyed listening to your music as well. You and Todd are VERY talented. I think you both are doing great work and I wish you well!
Guest at a Ministry Event
Thank you for your wonderful fun in Whiteville. My mom has attended three WOW conferences with me since my dad died and it's the only three times I've heard good, hearty laughs!!! By far the heartist with you! You were wonderful and truly you would fit right in in Whiteville.
Annette Elkins
Conference Attendee
Thank you for who you are and what you mean to so many. I cannot tell you what it meant for me to hear hubby laugh so on Sunday. He's handled kidney failure for a year so well, but some of the laughter has left him. You brought it back. Wish I'd known you could go in that green room with you at the school and we would have 'prayed him up'!!! Love you, girl. I think you've changed us all!
Annette Elkins
Worship Service Attendee
First of all, let me just tell you that the Lord used you in a mighty way at the Prong Sunday! There were lots of hearts touched, marriages touched, and hearts healed! My sister was at the service Sunday and her grandson is autistic. She was a school teacher for 34 years and helped so many children but feels completely helpless for her grandchild.
Anonymous
Worship Service Attendee
I have so enjoyed hearing you testify and sing this week at Timothy Barnabas! Your life struggles have opened my eyes to enjoying life more in the ups and the downs. Thank you!
Carrie Malphrus, Attendee
Janet and Johnny Hunt's Timothy Barnabas
Conference for Pastors and Church Leaders
You were MARVELOUS yesterday at the MCCC Christmas Luncheon. The ladies stopped me all morning to say how much they enjoyed YOU! Thanks for the way you sparkle with an authentic Christian faith. The Lord has gifted you with a beautiful voice and a genuine love for people. Through you He also blessed me. Thanks for the laughter that was followed by a gentle peace as you sang.
Emily Moye Buttrill
Kelly, I just wanted to take a minute and let you know you were such an inspiration to us at the WOW meeting in Whiteville. I have been through a lot in my life and without having humor in my life I would have lost it! Thank you for letting people know that Christian women can and need to laugh! Can't wait for you to come back!
Sara Faulk
Really enjoyed your ministry. Your CD is great! Your comedy is wonderful! Your faith and strength through Christ is AWESOME! Uplifting you in prayer.
Terri McPherson
Women's Conference attendee
I am so thankful to have met you at the Women of Worth conference in Whiteville today! I FINALLY feel like there is someone out there that is just as "jacked up" as I am! You are an awesome person, and thank you!!!
Shannon Linzey
Conference attendee
Kelly, you are such an inspiration! When I feel down, I remember your WOW conference and find laughter. Our strength is in the Lord.
Crystal Cartrette
Conference attendee
Kelly, what an amazing life you have, and a witness to share with others! Please know that you touched me deeply, and I wish you all the best in your life. Come back to Calvary when you can!
Tammy Sutton Cash
Kelly, I loved hearing you speak and sing at both churches this past weekend. We love you and can't wait to see you again in February!! Hope you guys had a safe trip back home ... keep "cage fighting" and going strong, girl!
Jill Phillips
Thank you so much for coming and sharing with us this morning! It was also an honor for my husband and I to sing with you!
Laura Westberry
Kelly, I was so blessed to be part of Timothy Barnabas this week in Philadelphia and to hear your testimony. I love how God uses the oddest places to save us - church bathrooms and all!
Suzie DeVaughn
Timothy Barnabas Conference
Philadelphia, Pennsylvania
Kelly, I just wanted to thank you for a wonderful experiance today at Pine Crest!! It really was a pleasure laughing with you! You really are very funny! I also really appreciated your outlook with your son, it really brought out the emotions! My nephew just turned 6 and he is autistic and all I want is to hear him call my name... selfish I know but, man, does that lil boy warm my heart! When he does look me in the eyes with his big sweet chocolate eyes i just melt!! He has changed my life for the better and I know it's not easy for my brother and wife but I love him so much and just can't see why anybody would not accept him!!! Well, I could go on but I just wanted to say you are obviously a very strong woman and I commend you!! So thank you again for sharing some of your stories with us!!!!!
---
Conference Speaker
Kelly's powerful and impactful ministry as a conference speaker
brings the perfect balance of inspiration, humor, and high-energy music.
Concert Ministry
Singing and sharing from her personal testimony, Kelly's concerts are appropriate for churches, student / youth ministry, community groups, high schools / colleges, senior adults, and women's events.
---

---