Music in film and radio and multiple music awards are a result of the Jones family's God-given talents ... but the Joneses are, first and foremost, dedicated to ministry with their music rather than entertainment or fame.
Danny Jones' music for feature films has been influenced by artists such as Celine Dion, Natalie Grant, Josh Groban, and Twila Paris. His single "Run," was number three on the European music charts for three consecutive weeks, and Danny was honored as SAGEM's Contemporary Music Artist in 2011 and 2013 and won the 2016 Best Movie Composer of the Year.
Danny started out creating beautiful, poignant contemporary Christian music and today the family's uplifting songs and engaging musicality serve to spread the love, joy, and glory of faith, always praising the Lord and Savior Jesus Christ.
Danny is a fourth generation singer, songwriter, and musician. He has been in the music industry since 1992 and has traveled across America professionally since 2002. Danny's family ministry includes his wife Angela and their three children, Israel, Reba, and Ethan.
Danny has appeared on TBN, Dish Network, The Ralph Emery Show, and The Family Friendly TV Network. Music lovers all across Europe have called him the Roy Orbison of Gospel music.
In addition to "live" concert ministry in churches from coast and coast, Danny has been embraced by the film industry, creating a niche for himself writing powerful songs that enhance the director's vision for the film.
Danny's single "Don't Throw It All Away," a song about teen suicide featured in the film of the same title, was number one on the Radio Active Airplay charts.
Angela Jones' speaking ministry is a perfect fit for organizations that are called to address tough issues such as abuse - verbal, mental, physical, and sexual abuse. She has been the featured "testimony" speaker for national ministries and has been featured on Trinity Broadcasting.
The Jones family's music really strikes a chord with teens - the family enjoys every opportunity to minister at youth conferences, camps, retreats, Christian school assemblies.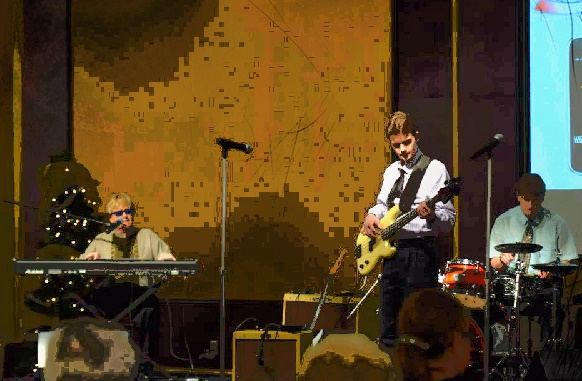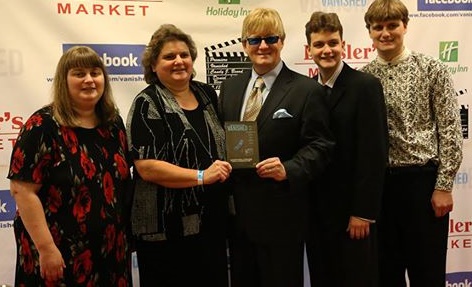 ---
Testimonials ...
"I find Danny Jones' music to be sincere, uplifting, and inspiring. Having his songs committed to the Christmas Ride movie encouraged me through the lengthy process of editing the film. I look forward to the movie having an effective, full cinematic distribution soon and then later having it made available through other channels, so everyone can experience the joy of hearing Danny's music, as it fits so perfectly with the scenes it magnified."
Karen Francis
Film Producer
"For approximately twenty years I had the opportunity and privilege to invite Danny to minister to our congregation. He is an extremely anointed musician in both the vocal area and the piano. I can attest to not only his exemplary skills as a recording artist, but also to his talent as a writer of Christian music. His music is well grounded in Scripture and arranged in a manner that is relevant and speaks well to all generations. I was very impressed by his stewardship of this God-given talent for the growth of the Kingdom of God. Danny Jones is one of the most talented singers, writers, and all around performers that it has been my privilege to know. However, it is more important to note that all of this is communicated in one of the most authentic personal expressions of Christianity I have experienced. I highly recommend him with no reservation."
Genevieve Lawson
Retired Pastor
Salem, Indiana
"I have known Danny Jones for many years. He is one of the most professional, talented, and loving souls I have ever worked with. As a talent agent for over twenty-five years, I worked with hundreds of actors and musicians, and Danny was among the best. Working with him was a pleasure, and he worked non-stop to be the best of the best. His music is inspiring and brings such joy to the world. Enjoy listening to his music, words, and lyrics, and you will feel the power of God."
Patty Whitt Strader
Talent Agent
---
Danny Jones' Film Credits includes:
Movies - Scoring and Performing Artist, Danny Jones
The Sparrows - performed "Run" in the film and on Grammy-nominated artist's CD soundtrack
In Gramps' Shoes - performed all the songs in this film
Right to Believe - performed and composed the theme song
Home Front - scoring and performed and composed theme song
Gramps' Goes to College - performing artist
Vanished - scores and ending credits theme song
Christmas Ride - performed two songs
Foster Home (short) - performed ending credits song
In Mysterious Ways - scores
Best Friends Genetically Modified - additional music and vocal
My Mother's Replacement - performing artist
Cries Unheard (short) - Performing artist
Finale 2: Deader Than Dead - additional music and vocals
Filming and Post-Production Projects, Danny Jones
A Second Chance - performing artist
The Promise - performing artist
The Lonesome Soldier - performing artist
National Awards, Danny Jones
USAGEM Contemporary Christian Music Artist of the Year, 2011, 2013 - Danny performed "Run" at the awards show.
Performed "Run" at Hollywood premiere of the film The Sparrows starring Kevin Sorbo, Christopher Atkins and Judy Norton.
Movie Composer of the Year, 2015
Co-wrote and performed with Stella Parton "Give Me a Moment" for the film Finale 2: Deader Than Dead.