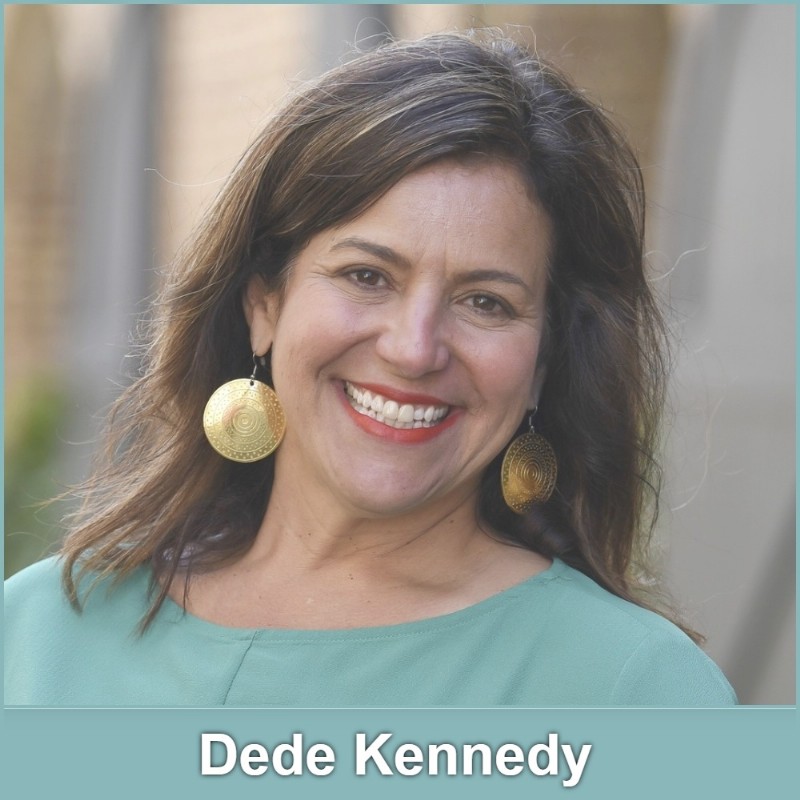 Dede Kennedy
Stand-Up Comedian
Keynote Speaker
Presentations for
Women's Groups; Faith-Based Audiences;
Comedy Clubs and Restaurants; Teen Events;
Civic Groups; Marriage Conferences; Retreats
---
Travels from South Carolina
---
Dede Kennedy is a comedian and motivational speaker with a wide range of topics, including her personal story of alcoholism and recovery. Additional topics include her adoption, abuse, caregiving for parents, motherhood, and marriage. Every presentation is infused with the glorious Gospel message of Hope in Jesus Christ ... and, always, lots of laughter.
Dede is a natural comedic storyteller with the ability to find humor even in the midst of tragic circumstances. As a stand-up comedian, she produces live comedy shows in Charleston, South Carolina, and she reaches a wide audience as a blogger and an occasional cast member of the national storytelling show "Listen to Your Mother."
Dede is blessed with a wonderful husband and two sons. She loves spending time with her family and friends on Charleston's beautiful beaches.
Topics
Motherhood; alcoholism and recovery; adoption from adoptee's perspective and finding birth family; marriage - how to survive it!; hospitality industry experience; raising boys; working with children - experiences in substitute teaching, children's ministry, and youth ministry; elderly parent care - caring for your parent while learning to be a parent; grief and surviving tragic loss (suicide, miscarriage, death of parents); joy of taking the unconventional path and finding success in the Lord; encouraging young women to serve Christ in relationships - don't do what I did!; domestic abuse and childhood trauma.
"Dede is sneaky funny! You never see the punchline coming but she sets it up perfectly every time. Her down-to-earth delivery can make anyone feel relaxed and enjoy themselves!"

ReZsaun Lewis

Executive Director, Lowcountry Youth Services

Charleston, South Carolina

"Not only is Dede a pleasure to work with, but she's also amazing to watch. Her bubbly and energetic personality will have you grinning from ear to ear!"

Travis Howze

International Touring Comedian and Motivational Speaker

"I had Dede come and do comedy at a Mother-Daughter Brunch, and, unbeknownst to us, her mother had passed away a few weeks before. Even in her grief, she was able to bring laughter to so many people, even to herself! We cried and laughed! I am forever thankful for Dede!!!"

DeJona Brown

Minister, Evangelist, and Motivational Speaker

DeJona Brown Ministries

"Amazing, talented, beautiful, lovable, raw talent, on point. If ever there existed a diva with a perfectly abundant balance of beauty, wit, and fire, Dede Kennedy is it. She is sure to make you laugh."

Joanna and Everett White

Owners / Artists, White Gallery

Mt. Pleasant, South Carolina
"You rock, Dede! So brave and always so funny."
"You uplifted my spirit!"
"You told my daughter's story ..."
"So real ... off the chain!"
"Dede, you were awesome! Can't wait for your next show! You're great!
| | |
| --- | --- |
| | Dede Bishop Kennedy |
| | @ADailyDoseOfDede |
| | @kennedy_dede |