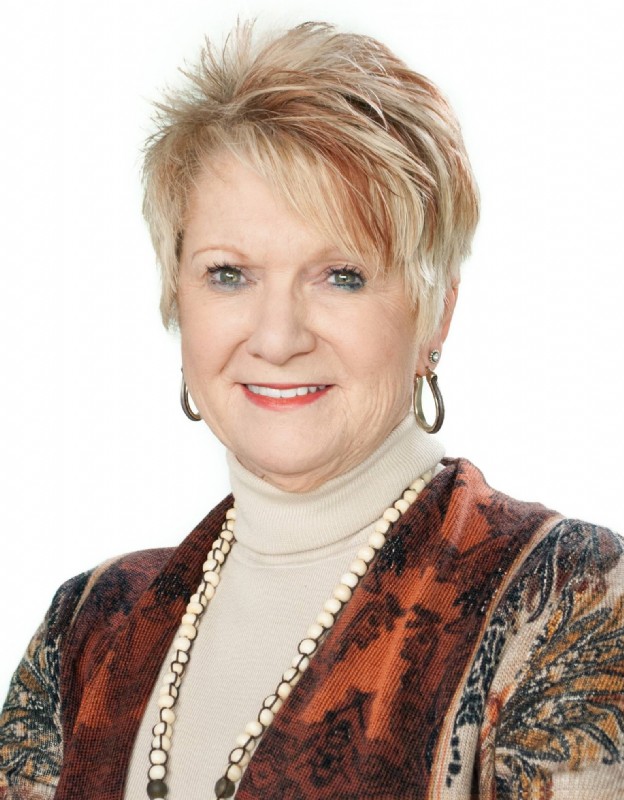 Bobbie Kern
Pro-Life Conference Speaker
Purity Conferences
Women's Events
Bobbie Kern pursues her calling with fierce passion and straight talk. She has a great love for people and has never met a stranger. She exudes love and compassion for
people, whether she is on a platform speaking or

in a private counseling session.
Bobbie retired from a successful career in corporate America to fulfill her calling. As God has opened doors, she has charged through them with great passion and single-minded purpose. She loves teaching the Word of God to women and girls. She is completely at ease speaking to a conference for professional business people, pastors, or politicians.
Bobbie is founder of Precious Word Ministry, Inc., and is a
member of the American Association of Christian Counselors and the Georgia Association of Christian Counselors. She is a behavioral consultant, Christian counselor and therapist, and certified mediator.
As a media expert on pro-life pregnancy resource centers, abstinence and teen pregnancy, and the unique stresses in ministry families, Bobbie has been featured on:
Atlanta Live Christian talk TV
Friends & Neighbors Christian talk radio
and many other broadcast and print media outlets
---
Bobbie Kern's commitment to the pro-life cause is unwavering and unmistakable.

Her leadership as the Executive Director of the Pregnancy Resouce Center of Gwinnett has had a profound effect in creating a non-judgmental, loving environment at the center.

She is a tireless servant to the preservation of the sanctity of life and family.
Stewart and Lisa Cink
Professional Golfers Association
---
Speaking Topics Include . . .
"Sneakers for High Heels"
How do teen girls transition from "Sneakers to High Heels"? Many 14-, 15-, 16-year-old girls routinely try to look and act like they are 25-year-old women. Stores, TV, internet, and music send the message that dressing sexy, drinking, and partying are how to be accepted. NOT!!! Learn how to protect and embrace your innocence while still enjoying your teenage years. This is a great topic can be tailored for women's events, as well as teen conferences and retreats and mother-daughter events.
"Whoa ... Who Am I?"
Have you ever pondered that question? Learn about the different personality types and how you - and your friends and family - react the way you do. You'll complete a fun and educational personality profile and receive immediate results. Marriages have been saved and relationships restored by understanding each partner's true personality. Understanding who you are and why you act and react the way you do can change your life and the lives of those around you.
"My Ship Never Came In - Hallelujah!!!"
Ever feel like your ship sank? Well, mine did. I used to think how great my life would be if "my ship" would just come in. God sank my yacht!!! And I was NOT very happy with Him. Learn why God sinks ships, based on Romans 8:5. Come sail away with me to the land of freedom!!!
The Fragrance of Friendship
In her book More Beautiful Than Diamonds, Naomi Rhode discusses two types of friendships, relating them to diamonds: We have industrial friendships which comprise approximately 80% of our friends and we have our most beloved gems - approximately 20%. Which one are you? Which one do you want to be? Do you want to graduate from the "industrial friend" to become one of the "beloved gems"? Friendships are one of the most important relationships we will have. Learn how to be the friend you need to be and accept, love, and respect those who will be the industrial friend.
From Tragedy to Triumph
Even though she was a Christian, Bobbie realized she was lacking in a true relationship with the Lord. She had faced several tragedies in her life but God continued to be faithful and provided her with His incomparable unconditional love. Through tragic experiences in her life, God drew Bobbie closer to Him. He taught her the importance of prayer, forgiveness and unconditional love.
Bobbie's testimony is pure 'reality' - from tragedy to tears - teaching how you too can rise from depression and be set free.
I'm Finally Free - The Act of Forgiveness
Forgiveness - one of the most difficult tasks a human can face.. Especially if we think the offense is not forgiveable. The valley of unforgiveness is covered in thorns, jagged rocks, deep cliffs, and even a few snakes. And on the other side are beautiful flowers, sweet smells, and a peace you never knew existed. Learn to forgive yourself and those who have hurt you. Escape from the valley of unforgiveness and BECOME FREE, based on Matthew 8:21-22.
---