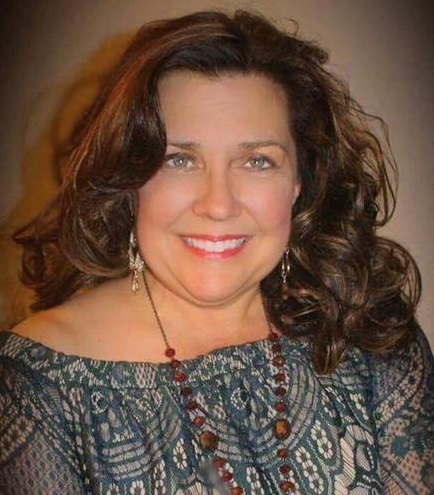 Laurie Labishak
Inspirational / Motivational
Vocal Concert Artist
---
Laurie Labishak is a God-made successful business woman who shares her life experience in a unique way.
With no formal college education, she has risen to the heights of National Membership Director at an international nonprofit, Vice President of Marketing for a hospital system, and Executive Director of a nonprofit foundation.
As a songwriter and talented vocalist, she uses music to evoke emotion in her audiences as she shares "real life" experiences to empower women to live life to the fullest.
Throughout her life, Laurie's faith has been her stronghold. Her stories of challenges, pitfalls, and the abundance in life when you truly accept God's grace and His will for your life inspire and uplift women from every walk of life.
Laurie has discovered and is excited to share that learning to live by the "Simple Truth" is priceless!
---
Speaking Topics Include . . .
Keep It Real!
This is such a buzz word right now! Lots of folks are talking about it - - but what does it mean to keep it real and live a truly authentic life? Are Christians called to be authentic? I believe we are! Being authentic means that God and His Word define what is real. It is being transparent and truthful in all areas of our lives. Together we will look at five principles for being authentic and explore the living Word of God for the answers.
The Simple Truth
It's not complicated. God wants you to live in love and happiness. He provides everything for you - but it is a choice! Learn to understand His uncomplicated will for your life and live more abundantly than you ever dreamed possible!
What's Next?
Are you at a crossroads in your life? Have you lost a spouse or loved one or have you found yourself unemployed for the first time in your life? Whatever you are going through, Laurie's inspiring real-life stories will motivate you to move on to your next adventure and find security and peace.
---
Testimonials . . .
"You can feel Laurie's authenticity the moment you meet her. She is a real person who shares real experiences about her extraordinary, ordinary life! You walk away wishing there was more! Her voice is smooth and unique. She brings a warmth to her presentations that is infectious and exhilarating! We can't wait to have her back in San Diego!"
Carla Miller
Entertainment Manager
Harrah's Resort
San Diego, California
"Laurie is an anointed woman of God who has a powerful ministry of hope for all. Her music changes lives and her messages give you strength for the journey. She is one lady we highly recommend for your church or events. She will bless your walk, enrich your faith and give you the tools to carry on. She is one of the end-time ministries God has called in this season."
Shawn and Brian Chrisagis
Chrisagis Brothers Ministries
Yorkville, Ohio
"Gifted, talented, genuine, driven, and real ... these are just a few of the ways I can describe Laurie. She puts her heart and soul into every project she's involved in and shares her talent and gifts with God's people with a loving heart. She has a generous, beautiful spirit, and, best of all, I'm blessed to call her friend."
Talk Show Host, "The Broadcast"
WKKK, Wheeling, West Virginia
"Laurie has an amazing and rare combination of music, whether writing or performing, and story telling that touches the hearts of many."
"I've spent quite a bit of time with Laurie as a 'Sweetheart Sister' over the past several years. In that time I've discovered the heart of this beautiful woman and I know her passions - and what drives her. Laurie has a burning desire to share her gifts with the world, which is exactly what our Lord has called us to do. She displays incredible strength and is certainly an inspiration! Laurie's testimony is a powerful one and her self-written songs especially bless those who have had the oportunity to hear them in person."
Founder / President, Artists on Call
Founding Member, Honkytonk Sweethearts

st