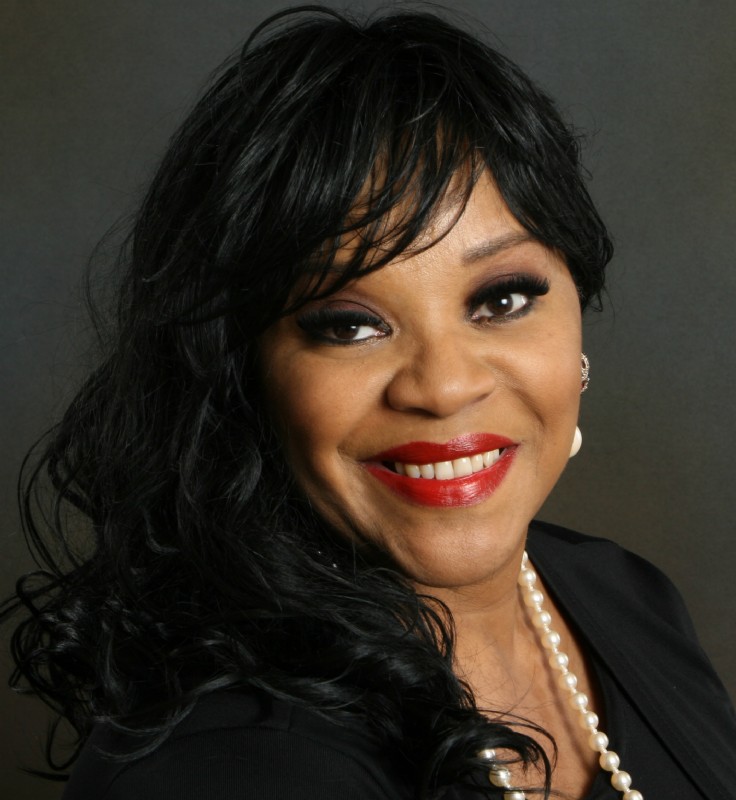 Johnetta Lake
Inspirational, Motivational Speaker
Stage Actress, Singer, Songwriter
Author, Entrepreneur, TV Host
---
Johnetta Lake's strong musical roots began in church and through the years that foundation informs everything about her personal style as a vocalist and a performer. Her style has also been influenced by some of the greats and has been honed as a performer in stage musicals, singing groups, her one-woman cabaret act, background vocalist, session work, and as a singer / songwriter. Johnetta's concerts often include the sounds of blues, big band, jazz, gospel - - while always communicating Christ and glorifying His name.
Music is in her DNA. Johnetta grew up surrounded by immediate family and her larger extended family of singers and musicians. Music even brought her husband Sid (a bass player) into her life.
Johnetta was a member of the Broadway Gospel Choir where her powerful God-given voice did not go unnoticed. She has worked with such icons as Sir Andrew Lloyd Weber, Galt MacDermot, Eric Krebs, Jason Robert Brown, Ken Lundie, and many others. As an actress and singer, Johnetta was also part of the Broadway Workshops for Abyssinia, Parade and The Civil War. She is the host and executive producer of her talk show 2nd Chance with Johnetta Lake.
Yes, she has a wealth of stage and entertainment experience, however ...
Ministry is the crux of Johnetta's singing - ministry is her calling. She smoothly moves from exciting, upbeat music to reflective lyrics and sounds with a God-centered message ... leading the hearts of her audience to communion with God.
Johnetta's album, The Appointed Time, is a powerful compilation of Christ-centered songs that has something for everyone, including blues, big band, worship, love - and that's just the beginning! Johnetta uses her God-given talents to share what's really important and as a reminder that nothing happens until ... The Appointed Time.
Johnetta's music and her speaking ministry bring a unique flavor and a power-packed, Spirit-led energy to church services, revivals, Christian conferences, and retreats. Johnetta is just as 'at home' at a Christian women's banquet as she is on the platform at ministry leaders conferences.
Rather than booking a speaker plus someone else to provide music and worship, Johnetta's gifts and her calling cover it all. She is an event planner's dream - - a 'two for one' speaker / artist who helps the planner meet their goals and realize their vision for their event.
In her career, Johnetta has graced 'the world's stages' to thunderous applause and stellar reviews ... and today, at The Appointed Time, she delights in using her gifts for God's glory and to further His kingdom.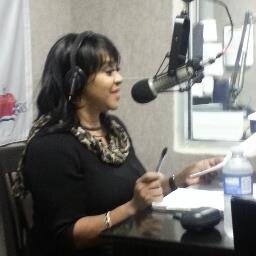 Radio / TV Host
Johnetta's Speaking Topics Include ...
Forgivess Changes Everything
Johnetta shares from her own life experiences as she testifies to the lifechanging power of forgiveness.
Letting God Use You Right Where You Are
Clearing the Debris
Want change in your life? Want to fulfill a dream? Well, you can't building or rebuild anything meaningful until you clear the debris.
The pruning process is painful yet transforming. Johnetta shares inspiring personal stories of her own painful pruning process.
The Two Baptisms
Baptized at 13 and again at 53, Johnetta describes the many ways she experienced her own personal 40-year wilderness from age 13 to 53.
Close Encounters of the God Kind
Johnetta discuss the kinds of life-altering moments that cannot be explained, yet you know that 'it's God,' which everyone has experienced at one time or another.
Use Your GPS to Stay In Your Lane
Goes does not need our help. He needs us to be obedient and stay in our lane.
Embrace the Grace
An inspiring message of extending grace to others.
Re-Gifting Can Be a Good Thing
It is a good thing when you finally accept a gift and then share it.
Marriage, Motherhood and Showbiz
How Johnetta makes it all work - God's way!
How You Present Yourself to the World Is How the World Treats You
Paid in Full
Johnetta shares relatable life experiences showing that our debts have been paid forever and that our lives are the receipt.
The "Bee" at the Amusement Park
The importance of bee venom in a particular type of MS ... My Strength ... My Savior ... My Salvation ... My Story ... for HIS Glory!
Attack of the Heart