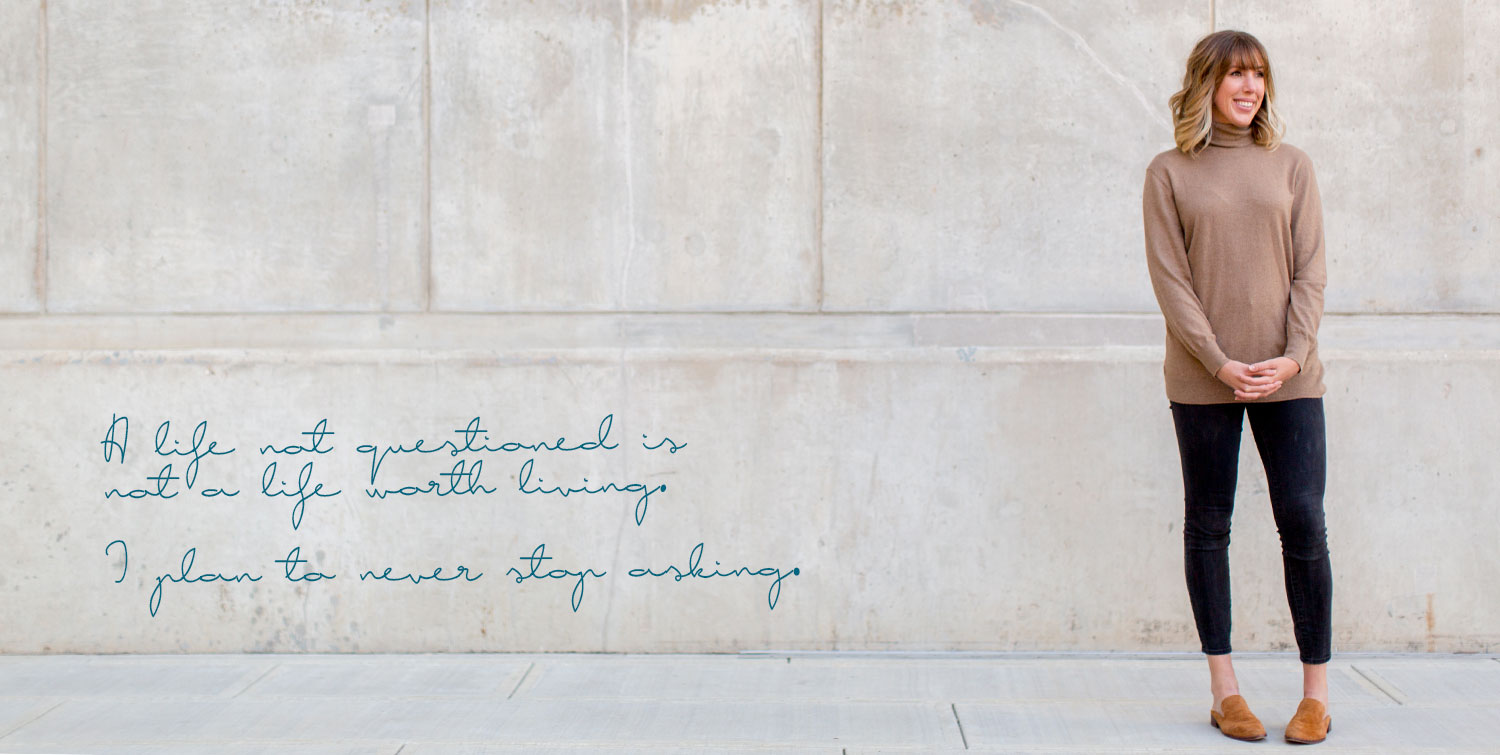 Andrea Lucado
Writer || Speaker || Creative
---
Meet Andrea Lucado ... in her own words ...
I speak, write, create, and I love to learn and to laugh.
I'm based in the wonderful and beautiful city of Austin. I grew up in San Antonio, went to Abilene Christian University in the desert of West Texas and studied English. Then, I moved to the lush land of England to get my masters in English at Oxford-Brookes University.
After moving back to the U.S. and spending a few years working in publishing and PR in Nashville, I landed in the freelance world (and back in God's Country), getting to do what I love every single day: write my little heart out.
My first book, English Lessons, released May 2, 2017. I also write a blog, and I contribute regularly to She Reads Truth, occasionally to Relevant, and elsewhere in print and online. I freelance write for various people and things as well.
More recently, I've been doing some speaking, and despite a very traumatizing public speaking experience in high school, I enjoy it.
Besides writing, I love laughing with my friends, quiet and slow mornings that involve as much coffee as I want, learning more about this man named Jesus and this life-changing truth called grace, and experiencing God's love when I least expect it. So you can expect a lot about those things - God, Jesus, love (of ourselves and others), and grace - in my speaking and writing.
I also ask a lot of questions. I've just always been that way. In my opinion, a life not questioned is not a life worth living. A faith not questioned is not a faith worth having. I plan to never stop asking.
---
English Lessons: The Crooked Path of Growing Toward Faith

The church wasn't just part of Andrea Lucado's childhood. It was her childhood. It provided more than happy moments. It provided an invitation to know Jesus.

When Andrea arrived in Oxford the year after she graduated from college, she expected to meet God there. What she didn't expect was that God would be much bigger than she'd believed.

In this engaging memoir, Andrea speaks to all of us who wrestle with doubt and identity. "So many nights in Oxford," Andrea writes, "I felt like the details of my faith were getting fuzzier. Nights turned restless with questions. I questioned God's existence, and the doubt was getting into my bones."

In English Lessons, Andrea takes us through the roads of England and, more importantly, the paths of the soul. Here she explores the journey of a changing faith and an unchanging God - and why growing up starts with realizing just how small we are.
---
Recent Talks . . .
Andrea has spoken in corporate, church and Christian conference settings in front of a variety of ages. She loves connecting with groups of all kinds. We would love to talk with you about your event and share more with you about Andrea - 1.800.782.2995 or Contact@TheRobinsonAgency.com.
The Crooked Path Toward Faith
How a season of doubt strengthened my faith (based on my book English Lessons: The Crooked Path of Growing Toward Faith)
The Christian Single
Discovering God's provision in the midst of undesired detours.
A Time to Let Go
Giving up perfection and resting in your identity in Christ.
Creativity and Brokenness
How to use the broken parts of your story to create beautiful art that connects with people.
Therefore, You Are No Longer a Slave, But a Daughter
Quitting the act of performing before God and sitting at His feet instead.
What It Means to Be a Child of God
What the Bible really says about the life-changing truth of our identity as God's child.
---
Testimonials . . .
"... this story will make you ache for the feelings and memories and experiences of your early twenties -- both the wonderful ones and the challenging ones."
Shauna Niequist
New York Times bestselling author of Present Over Perfect and Bread & Wine
"... will leave the deep parts of your heart feeling comforted and understood."
Lysa TerKeurst
New York Times bestselling author
President of Proverbs 31 Ministries
"... positively paradoxical -- both mature and youthful, entertaining and challenging, full of light and full of depth."
Jonathan Merritt
Contributing Writer for The Atlantic
Author of Jesus Is Better Than You Imagined