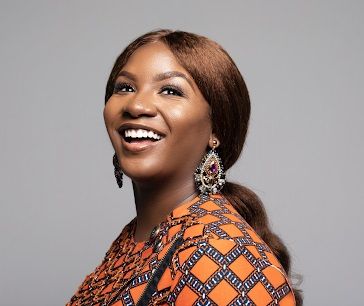 Fetima S. McCray
 Motivational / Inspirational Speaker
Women's Issues – Sexual Issues
Addiction – Mental Health – Identity Crises
Author of
Eve Before Fruit
Travels from Maryland
Click Here to Directly Contact
---
Fetima McCray, is a wife, mother, United States Marine Corps veteran, author, speaker, entrepreneur, and minister of God.
She is a pioneer for encouraging and leading those who are in search of their identity and to do so through Christ alone.  Her passion for inspiring and investing in those around her has led her to have a powerful and global impact – a startling contrast from how her tumultuous story of victory began.
From

the early years of Fetima's life, tragedy and trauma threatened to devour her future.  Orphaned by the age of seven, Fetima found herself searching for affirmation and identity in all of the wrong places.  While grieving and woefully in search of self, she became a runaway, experiencing various instances of sexual assault that led to intense bouts of suicidal depression.

 

Feeling broke and worthless, she took to drugs, alcohol, and sex as a futile attempt to cope with her pain.  Though these addictions always left her feeling more empty and depressed, she knew no other way to numb her heart from this constant torturous cycle.

 

That is until Fetima had an authentic encounter with the eternal God of Heaven.  The One who had always declared to her heart that He 'had a work for her to do'.  Through devout fellowship with God and intense study of the Bible, she learned that there was a powerful purpose inside of her that God had already spoken before her inception.  A purpose that she could reclaim, in its entirety, through redemption in Jesus Christ.
Finally, Fetima could walk newly in a life that wasn't tarnished by her past.  Though the journey wasn't easy – requiring honest self-reflection and forgiveness of even the most unforgivable things – the freedom and peace that Fetima now has through Jesus Christ are simply immeasurable.
No longer bound by the shame and shadows of her former trauma, Fetima is now living a life that her childhood self could only dream of.  She is married to her wonderful husband of six years, Ronald McCray, and together they have a beautiful son named Alexander Nehemiah.
Fetima is also a holder of multiple degrees and has founded multiple businesses across various industries.  She is the CEO and Principal Painter of Limon Arts, the CEO and Chief Curator of Gifts by GiftD, and the Partnering Owner of McCray Books and Media (through which her gripping autobiography, Eve Before Fruit, was self-published).
She is a minister of the Gospel of Jesus Christ under the leadership of Bishop Charles E. Johnson, attending Greater Morning Star Apostolic Ministries in Upper Marlboro, Maryland.
Fetima now shares her testimony unashamedly, both domestically and internationally, being featured on such media outlets as the Christian Broadcasting Network, The 700 Club, Nite Line, and various radio shows, conferences, documentaries, and internet publications.
Whether sharing her story of overcoming addiction and depression or galvanizing hearts to challenge the normal routine and pursue God for the "impossible", her ministry is life-giving, inspiring, and educational.
As a passionate minister, teacher, and speaker, Fetima finds joy and fulfillment in sharin
g her journey to uplift, inspire, and encourage all to reclaim and fully adorn their own God-given purpose.
Fetima's story of transformation is mirrored best in her life scripture, Isaiah 61:3
:
| | | |
| --- | --- | --- |
|   | And provide for those who grieve in Zion – to bestow on them a crown of beauty instead of ashes, the oil of joy instead of mourning, and a garment of praise instead of a spirit of despair.  They will be called oaks of righteousness, a planting of the LORD for the display of his splendor. |   |
---
Click Here to Directly Contact
---