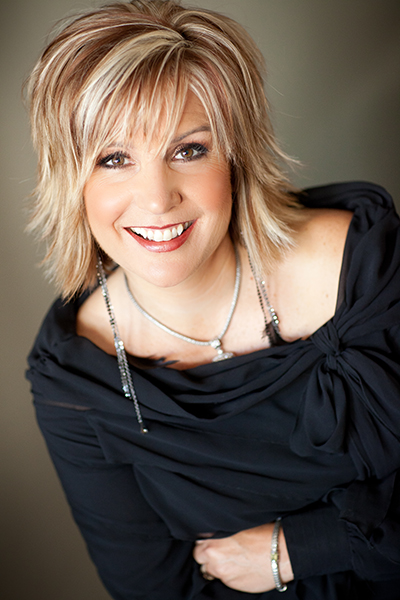 Jill Miller
Sharing Experience, Strength & Hope . . .
To Touch, Encourage & Inspire Lives
Inspirational Speaker - - Recording Artist
Author of "Grace Finds Wings: A Journey in Song"
---
Jill Miller inspires audiences with her music and with her raw and transparent real-life stories of how she has overcome an unwanted divorce, journeyed through infertility and adoption, and has survived and thrived in her continuing journey of faith.

Everyone hasn't necessarily experienced the same struggles, but Jill's music and her message are relatable and encourage women and men who are dealing with their own issues, large or small.
As a recording and performance artist, Jill has performed at Nashville's world-famous Bluebird Cafe, she has opened for the legendary Loretta Lynn and Brian Littrell of the Backstreet Boys, she has performed with NewSong, and she has had the honor of performing the national anthem on stage with President George W. Bush.
Jill's musical sound has been described as a sophisticated crossroads between Francesca Battistelli's gritty, velvet clad vocals and the urban pop sounds of Amy Grant. Jill's uninhibited emotions authenticate her lyrics and captivate her audience. She has released four albums (so far!) and her music is played on radio nationwide.
Event planners' lives are made easier with Jill Miller on the program for music and message - she excels at both. Experiencing Jill on stage is like spending the perfect summer evening on the porch with your best friend, where secret joys and sorrows are shared. Jill's willingness to be vulnerable and open about her own life draws people into the warm embrace of her music and her stories. It is her passionate hope that others experience Christ in a whole new way and experience joy and peace no matter what their circumstance.
Jill says, "I want people to leave my shows with the knowledge that God loves them and is with them, no matter what their situation is. I want my audience to feel like they've met a friend along their journey."
Jill is a member of the Nashville Songwriters Association International (NSAI) and has served as regional workshop coordinator for NSAI and founded a new NSAI chapter in her home town. Jill was a top-five finalist for 2008 Best Country Artist of the Year on IndieHeaven, a website for independent Christian artist. In 2008 Jill was named "Woman of the Year" in honor of her volunteer work in her community.
Jill Miller's ministry encompasses concerts, music and testimony for church services, banquets, retreats, and conferences.
---
to get a further taste of Jill's extraordinary vocal talent!
. . .
You clicked? You listened?
OK, you may proceed!
---
Speaking Topics . . .
| | |
| --- | --- |
| Jill's keynote presentations are made even stronger by the power of music. Not only does she have an uncanny ability to connect with her audiences as she speaks from her heart, she also writes beautiful music from the heart that makes her words come to life - often writing songs specifically for the events where she'll be speaking. Through her storytelling and music, Jill shares openly and honestly about the joys in her life as well as the disappointments she has faced, all with energy and a sense of humor that is uniquely Jill. Her humor and her Bible-based heart-piercing truth empowers the listener to live a life that's authentic and real. Jill clearly communicates how the power of faith, coupled with strong connections with others, can carry you through any situation in life. | |
Get Real
Are you tired of the perception that if we are Christians our lives will somehow be perfect? Do you think you'll be genuinely happy when you get that perfect new house, car, spouse, etc.? Jill takes an honest and often humorous look at life while dispelling some of the myths of the "perfect" life! She inspires and encourages audiences to get real with themselves, get real with others, and get real with God by taking a journey that explores this truth - - the more deeply we realize our thirst and disappointments with life, the more we realize how desperately we need to pursue God's living water. Contrary to what the secular world would have us believe, true peace and happiness come through living in authentic community with God, ourselves, and others.
Making Lemonade! A Survivor's Guide Through Divorce
We've all heard the saying, "When life gives you lemons, make lemonade!" Jill shares her personal journey through the devastation and heatbreak of divorce. She shares how her faith helped her find a way to make sweet and refreshing lemonade out of the shambles of her life. Jill's teaching and her personal stories help audiences explore how faith can lead you through the darkest hours in your personal journey and sometimes to a sweeter life than you ever imagined!
Bless It or Block It!
Jill explores the idea of letting go of our own agendas to truthfully seek out God's will and purpose for our lives. Only by seeking His guidance with hearts open to the idea that we might not get what we think we want or need can we truly walk in faith. God calls us to submit to His plan and purpose and honestly lay our lives at His feet, getting our personal wants and desires out of the way. This presentation is all about surrendering to God's will and learning how to celebrate the "no's" in life as well as the "yes's"!
Butterflies and Faith
Jill shares how her life was tranformed by a little butterfly on a mountain in Colorado. Based on the key verse "If anyone is in Christ, he is a new creation" (II Corinthians 5:17), this presentation focuses on the ways God's love and grace can truly transform us, from the inside out, into beautiful butterflies! Jill takes a close look at how God looks at a caterpillar and sees a butterfly waiting to break free, just as He sees the goodness He placed in each of us when He created us - goodness that so often we can't see in ourselves. Jill also explores the ways God is trying to reach each of us individually and how we can open our hearts to hear His transforming message of grace.
When Mountains Don't Move . . . A Journey Through Infertility and Adoption
Based on Matthew 17:10 - "If you have faith as small as a mustard seed, you can say to this mountain, 'Move from here to there,' and it will move" - Jill shares her personal heartache of infertility (and the mountain that would not move!) and the overwhelming joy of adoption. She dispels some of the myths about both and helps audiences become more compassionate and understanding regarding these very common issues. Blessed with two adoptive sons and two step-sons, Jill humorously shares what living in a house with all that testosterone is really like!
---
Ever wonder how a professional songwriter and musician takes an idea, an inspiration - maybe nothing more than a simple melody - and turns it into music that you can't get out of your head? Jill Miller walks you though some of her most loved songs - what they mean to her, where they came from, and what it took to bring them to life.

You'll also learn how Jill embraced her own journey after wrestling hard with how God was working in her life. She writes about her struggles with divorce, infertility, adoption, her faither's dementia, and many other obstacles that we all face in our everyday lives. You will be instantly drawn into Jill's life as she shares openly and honestly, straight from the heart. Her stories of faith will help you discover that when you fall,

Grace Finds Wings

.
---
Testimonials . . .
"Jill is a godly woman of faith with a real heart for the Lord and for His people. She ministers out of an authentic heart that God has molded through the joys and sorrows of her life. She is a gifted singer / songwriter, and her ability to move people and lead them in worship has been a tremendous blessing in my life and the life of our church. She brings joy to anyone who comes in contact with her. I'm excited to see the great ways God will continue to use her an dher gifts to serve Him."
Jeff Moes
Senior Pastor, Sunnybrook Community Church
"Jill is amazing! We wer especially touched by the life-changing stories she shared and her heart. As a church, we have een many artists over the years, and none of them showed more personal integrity and professional excellence than she demonstrated. My God bless her ministry and craft, for she is truly gifted in the arts!"
Pastor Mark Huggins
Central Baptist Church
Sioux City, Iowa
"Jill's musical heart for ministry was portrayed in every part of the evening she shared with us, and we are grateful for the witness she shared with our ladies. We have heard wonderful comments about the positive impact she made to encourage hearts. Each one of us was blessed by her presence."
Pastor Jim and Jean Thomas
Holly Springs Bible Fellowship
Hornick, Iowa
"Jill's music is a Spirit gift that carries the grace to gladden the haert and face the darkness, to sooth the soul and stir the spirit."
Pastor John Hagbreg
St. Mark Lutheran Church
Sioux City, Iowa
"Jill Miller's music is an inspiration to everyone. Through our events, it has touched the hearts of many families and brought large crowds to their feet, over and over again. Her performances are outstanding!"
Tina Stroud
Alzheimer's Association
Big Sioux Chapter
President / CEO
Sioux City, Iowa
"Jill Miller is a very energetic musician, and she communicates her music with genuine passion. I have had the privilege of seeing her sing and share at a variety of places, audiences, and venues, and it is always powerful and encouraging."
Pastor Al Weiss
First Assembly of God
Sioux City, Iowa
"Jill has found a musical way to share her life - the trials and the triumphs. Jill's songs passionately reflect the turns our lives take, touching, inspiring, and encouraging us - the best therapy ever!"
Cy Wakeman
National Motivational Speaker
"Jill has a beautiful and awesome God-given singing voice! She performed for both of my Go Red For Women Luncheon events to sold-out audiences with standing ovations!"
Lind Wadedeo-Jochims
American Heart Association
Siouxland Regional Director
Sioux City, Iowa