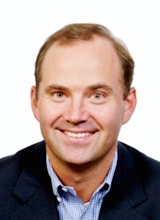 Conference Speaker -
Life Coach
Tommy Newberry is the Author
of Several Books, Including . . .
The War on Success
The 4:8 Principle
I Call Shotgun: Lessons from Dad
for Navigating the Roads of Life
---
I am the head coach of The 1% Club, Inc., a firm I launched in 1991 to help successful entrepreneurs grow their businesses without sacrificing their faith, family or health.
While I originally attracted mostly commercial real estate and financial services clients, we have now equipped business leaders in more than thirty industries to work less, earn more, and enjoy greater satisfaction with the right accomplishments. In 1999, I created the Couples Planning Retreat at Blackberry Farm which took world-class planning tools into the family realm, allowing husbands and wives to design a more balanced, simplified, and enriching life together.
I wrote and self-published my first book, Success Is Not an Accident, back in 1997 and gradually sold more than 100,000 copies through word of mouth. "Success Is Not an Accident" however, is much more than a book title to me. It reflects my personal conviction that success (correctly understood) is both a very good thing for society and also the result of intentional thinking and acting.
In 2007, my second book, The 4:8 Principle was published by Tyndale House who also published an expanded and revised edition of Success Is Not an Accident. Upon release, The 4:8 Principle quickly hit #1 on both Amazon.com and Barnes & Noble and soon thereafter landed in the number three slot on the New York Times hardcover advice best-seller list and number four position on the Wall Street Journal non-fiction best-seller list.
In January of 2010, I released my third book, The War on Success, published by Regnery, which addresses the cultural, political, and spiritual challenges currently facing our nation.
I also published another little book in the late 1990's called 366 Days of Wisdom & Inspiration, which is a compilation of inspiring quotes and provocative ideas from philosophers, coaches, speakers, pastors and business executives. My audio programs and downloads include Success Is Not an Accident: Secrets of the Top 1%, Make Your Life A Masterpiece, The Joy of Success, and Living the Strong Life.
Over the last two decades, I have spoken frequently at business conferences, small business forums, schools, churches, and parent support groups.
If you hear me speak, you will quickly figure out that I am passionate about developing the whole person. And, you'll also notice that I work hard to make sure that my audience leaves with a clear plan for "what to do next" whether on the home front or at work. Last but not least, you may detect a very blunt and direct style that reminds you of your "favorite" coach from the past.
I've also had the ongoing opportunity to be interviewed on lots of radio and television programs, including Good News, Fox & Friends, The Lou Dobbs Show, Your World With Neil Cavuto, Janet Parshal's America, The Fox News Strategy Room, The Mancow Show, G. Gordon Liddy, Living the Life, Everyday with Lisa & Marcus and many others.
I have been married to my wife, Kristin for seventeen years. We have three school-aged sons, and live just outside the city limits in Atlanta, Georgia.
W
hen I am not coaching clients, I love to hang out with my family, spend time with my parents, coach my boys, watch their sports, workout, read, hike, and cook.
---
How Can I Make a Difference
Shooting from the heart, Tommy Newberry and Curt Beavers - men of faith, influencers, entrepreneurs, and battle-tested dads themselves - offer an engaging, unpredictable, and highly personal collection of potent insights, a just-in-time antidote to the empty counterfeits that today's culture tries to pass off as wisdom.

Written as letters from the authors to their own sons, this book's sixty-four bite-size chapters cover a wide range of territory, from courage and compassion to finance and faith, from peer pressure and patriotism to hard work and humility.

The life lessons within these pages teach sons how to:

Cultivate Integrity

Follow True North

Avoid Victimitis

Seek God First

Make No Excuses

... and Much More!
For fathers who long to make a positive, lasting difference in their sons' lives, passing down a legacy of values and ideals that will help them mature into men - into true men, leaders, voices of strength and wisdom for the next generation and beyond - the challenge has become more daunting than ever. I Call Shotgun is a practical playbook designed to equip dads for this vital task, increasing our influence and deepening our father-son relationships.
I Call Shotgun will help you to instill character in the boys who are growing into men right before your eyes - and it might just sharpen your own character in the process.
---
Additional Speaking Topics Include . . .
Going beyond the material covered in my book, I present an abundance of takeaway ideas and helpful methods for truly enjoying each and every moment of life. This tends to be both an eye-opening and fun presentation for audience members who leave this session not only inspired, but also equipped to see and respond to familiar challenges in fresh, constructive ways. I'll lay out in clear, easy to understand terms, how to upgrade your potential for joy and bring out the best in yourself and others by simply changing the way in which you think and interact . This presentation produces laughter and tears, but most importantly, practical, no-nonsense advice for reaching the next level in your own life and in your relationships with others.
This presentation can be delivered in a Keynote, Half Day, or Full Day format.
The 4:8 Principle . . . For BUSINE$$


This presentation, tailored for business leaders, challenges and equips participants to think clearly, resourcefully and productively about the key people, priorities and projects under their responsibility. Audience members learn, step by step, how to strengthen key relationships, deal effectively with stress and, most importantly, how to harness the power of mental discipline to reach company goals faster. Pulled from The 1% Club's curriculum, this program leaves a lasting impression with true-life stories, field-tested advice, and specific workable rituals that allow your people to achieve huge goals and have a blast in the process.
This presentation can be delivered in a Keynote or Half Day format.
Success Is Not An Accident
TM
Based on my book
Success Is Not an Accident,
this energizing, content-rich presentation mixes timeless principles with highly relevant and specific action steps. As a result, your audience leaves with a sense of renewed optimism and an unstoppable momentum toward the goals that matter most. Throughout this program, I emphasize "Back From the Future" thinking and how to transform your life into a masterpiece by recognizing the seven elements of lasting success. Learn how to initiate AND sustain high levels of personal motivation so you can set, pursue and reach huge goals and contribute to the world in significant ways. This classic program establishes the prerequisite foundation for unlimited success at home, at work and in the community.

This presentation can be delivered in a Keynote, Half Day, or Full Day formats.
(No doubt about it . . . the full-day format is a life-changer for all involved!)
Successful Families are not an Accident

TM




A strong family depends on a strong marriage. And a strong marriage begins with two strong individuals.
This awesome (if I do say so myself) and much needed presentation originated as a result of delivering twelve years of couples retreats at the incredible Blackberry Farm resort. Setting goals and planning as a couple strengthens communication and builds intimacy. Couples who plan together are more supportive of each other and proactive in every aspect of life. Loaded with practical ideas and future-changing insights from long-time clients, your audience will develop a decisive advantage in leading, managing and influencing their family.

This presentation can be delivered in a Half Day, or Full Day format.
---
Past Clients Include . . .
The University of Georgia
North Point Community Church
Defending The American Dream
The Shopping Center Group
Alabama Center for Real Estate
i2, The Supply Chain Company
Young Presidents' Organization
Seacoast Republican Women
First Presbyterian Church, Atlanta
Mount Pisgah Christian School
Entrepreneurs Organization
Fulton County Republican Party
Emerson Climate Technologies
Infinium Capital Management
---