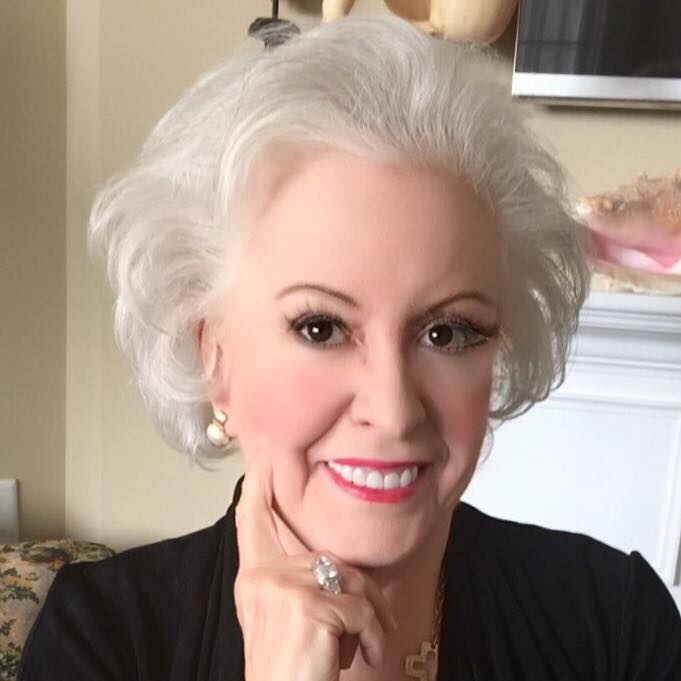 Ann Platz Groton
Inspirational Keynote Speaker
Churches, Ministry Conferences, Retreats, Banquets
Country Clubs, Civic Organizations
Corporate Training - Motivational - Inspirational
Human Trafficking - Israel - Bible Teaching
Gracious Living - Hospitality - Interior Design
Humor - Mentoring
---
Ann Platz Groton is known for her warm Southern personality and humor.  No matter how serious the topic, audiences are always immediately drawn in by Ann's Southern charm and humor.
She offers a wide range of topics for corporate conferences, women's ministry events, church services, civic organizations, garden clubs, juvenile centers, rehabilitation centers, and prisons.  Her presentations are tailored to each event planner's goals and vision for their event.
Ann is the rare keynote speaker who can carry a two-day women's retreat, incorporating Bible teaching, life-changing altar and prayer sessions -- and, always, lots of humor and a sprinkle of home design tips from her celebrated career, and meaningful, applicable life lessons.

When speaking to troubled youth and inmates, Ann powerfully and effectively breaks down barriers and captivates the captive.  She trains, motivates, and inspires corporate audiences with power-packed presentations.
Ann's hands-on service as a founding board member of Wellspring Living (WellspringLiving.org) uniquely qualifies her to speak knowledgeably and experientially on the globally important topic of sexual abuse and human trafficking.  Ann's messages on these issues are appropriate for organizations' leaders, board members, and staff, as well as messages for fundraising events which, depending on the host's requirements, often provide a balance of humor, real-life stories, facts and figures, and routinely result in audiences' better understanding the importance of the mission and generously donating to support the life-changing work of the organization.

Ann's messages to church congregations and her presentations for women's events range from deeply spiritual teaching to motivational to light and fun.  And, as a former HGTV host and a renowned interior designer, when called upon, Ann is delighted to include decorating and entertaining ideas.  Audiences love the fact that Ann (and her mountain vacation home) has appeared on The Travel Channel's "Great Vacation Homes" (her episode holds the record as the "most-watched episode" of the popular TV series!) and on HGTV, as well as features in Southern Living magazine (and many others).
Another great passion of Ann's for many years has been her love for Israel and the Jewish people.  Ann is widely known as a critical and effective connector between Christian leaders and Israeli government and religious leaders in Israel and in the United States.

Audiences are charmed by Ann's effortless Southern elegance and storytelling wit.  Raised on a gracious plantation in South Carolina, Ann and her husband Jim Groton's Atlanta and Highlands homes are the perfect display of her interior design talent and are the places where she enjoys practicing Biblical hospitality - Southern style!
---

Ann Platz Groton's design work has been featured in numerous respected publications, including...
Architectural Digest

Traditional Homes

Arts & Antiques

Southern Living
Design projects include the Alabama Governor's Mansion, Southern Living Idea Houses, Callenwolde Christmas Showhouse, and various other Decorator Showhouses, as well as many distinguished city and country private homes.
Also a media favorite, Ann has appeared on many television networks' programs, including HGTV, PBS, TBN, and The Travel Channel. Ann has hosted The Home & Garden Television "Christmas Special," and her family's beautiful mountain retreat was featured on The Travel Channel's series "Great Vacation Homes."
Ann has motivated and inspired countless audiences from civic and social clubs to church groups. Ann has become a favorite of church women's groups due to her deep Christian faith and love of God, as well as the topics that attract so many women who might not otherwise attend a "religious" or "church" event.
An accomplished and prolific writer, Ann has penned over fifteen books since 1999.  Her book titles offer an idea of the range of Ann's speaking topics ...
"The Courage to Follow Your Dreams"
"Queen Esther's Reflection ... A Portrait of Grace, Courage, and Excellence"
"The Best Is Yet to Come: Celebrating the Second Half of Life"
"Guardians of the Gate: Enriching Your Life Through Spiritual Mentoring"
"Social Graces: Manners, Conversation, and Charm for Today"
"Social Graces for Your Wedding: Etiquette for Making the Day Perfect"**
"The Pleasure of Your Company: Simple Ideas for Enjoyable Entertaining"**
"A Match Made in Heaven: A Collection of Inspirational Love Stories"**
"A Match Made in Heaven II: More Inspirational Love Stories"**
"From This Day Forward"**
          ** Books co-written with Susan Wales.

As founder of her own interior design firm, Ann has enjoyed tremendous success as a businesswoman. Her many professional accomplishments place Ann in a unique position as an excellent choice as a motivational and inspirational speaker for business women's meetings and conferences.
Ann Platz Groton is an accomplished speaker for many venues ...
Corporate Settings:  Meetings, Conferences, Retreats

Garden Clubs & Country Clubs

Church Women's Groups:  Banquets, Brunches, Teas, Retreats, Conferences
Ann's marvelous storytelling and gracious Southern charm derive from the earliest days in her extremely distinguished and strong Christian family.  Ann's personal testimony as a struggling single mother for a season and God's gracious provision through it all - including His divine introduction to Ann's future husband John during a trip to the Holy Land, His grace and faithfulness through her season of widowhood, and His precious and unexpected gift of her husband Jim Groton - illustrates how God is so willing to create beauty from ashes and continue to multiply His Grace in our lives.
Queen Esther's Reflection
is an insightful study of one of
God's most provocative stories of women of faith,
the legendary Esther, Queen of Persia.
This timeless account is one of the most powerful forces for God.
Esther was a feminine beauty, filled with hospitality,
social graces, and a life on mission.
From this courageous account of her life,
women will glean from Esther priceless lessons:
How to enter God's school of protocol
When to talk and when to be silent
When to call others to pray
Expressing love in the home
Living a life of faith in the workplace
Appropriately using influence
Esther used her "gifts" to save God's people, the Jews.
Gracious living-it is the beginning of kingdom living.
---
"Stacy,
I am writing to thank you once again for providing us with a sensational speak

er!!!
Ann Platz spok

e at our event "A Taste of Hope" yesterday and wowed our audience with her heartfelt stories and messages! Her stories were poignant and Ann cleverly entwined their meanings to Karen's House of Hope, which, of course, was the purpose of our event. Ann was gracious, charming, and witty. Even the men present were caught dabbing tears from their eyes! Our spellbound audience laughed, cried, and gave Ann tremendous applause including a standing ovation!
The attendees left the event with such positive comments and compliments about Ann and her stories: "Wow - She was great!" "She was a perfect Speaker" "I didn't think she was going to be as good as last year's event, but she was better!" "Where did you find out about her?" "She was so compelling, smart, and honest!" "I wish I could hear some more of her stories!" I am sure my phone will be ringing on Monday with additional comments and compliments.
Thank y
ou, Stacy Robinson, for your guidance in selecting the perfect speaker for our event. I can hardly wait until next year! You are the perfect agency and know exactly what you are doing!!! I will be calling you soon.
With Gigantic Smiles, Hugs, Hopeful Blessings and Especially Love,"
The Cancer Network of Hope / Karen's House of Hope
"Ann spoke at the National Academy of Construction Spouse Brunch in October 2018.  The group was mixed, male and female spouses.  Ann engaged everyone in the audience. She is funny yet down-to-earth.  She is real and opens up about personal experiences without being over the top.  The best compliment is everyone wants her back next year!"
Gail Howard Gibson
National Academy of Construction
"Ann Platz was a founding member of the Wellspring Living Board of Directors.  Ann continues to advocate for women and children who have been sexually exploited.  Ann Platz is a Wellspring Living Board Emeritus.  She has been a wonderful advisor to Wellspring Living and to me over the years after leaving the board.  Wellspring Living values the heritage Ann built in those beginning years and her encouragement as we move into the future."
Mary Frances Bowley
Executive Director
Wellspring Living
"It gives me great pleasure to recommend my friend, Ann Platz, as a speaker with humor.  It gives me even more pleasure to do so enthusiastically.  Ann is a knowledgeable, erudite, resourceful, and entertaining speaker whose time on stage never gets boring.  Her presentation is fact-filled, engaging, clear, and riveting.  And, saving the main thrust of this recommendation for last, I am pleased to tell you that she kept her Highlands, North Carolina, audience, which (thankfully) included me, laughing throughout her two-hour presentation on dysfunctional families.  Humor?  In abundance!"
Kirby Turnage