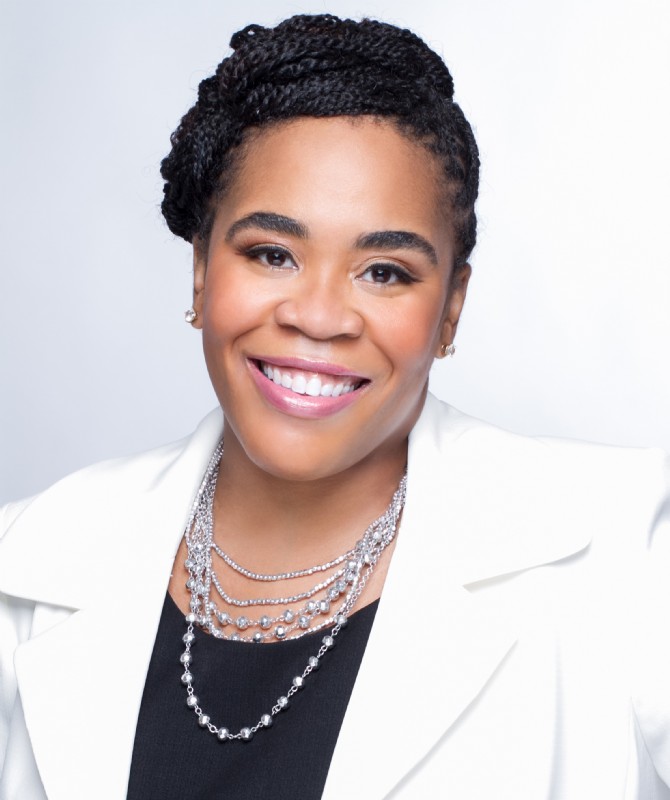 Cornelia Shipley
Leadership Development Strategist
Empowering People to
Achieve their Peak Performance,
Strategically Plan for the Future, and
Ultimately Create a Life and Work that REALLY Work!
Keynote Speaker | Corporate Trainer | Ministry Speaker
Strategic Planner & Trainer for Ministries and Corporate
Author
Design Your Life: How to Create a Meaningful Life,
Advance Your Career and Live Your Dreams
Helping People, Businesses and Ministries
Become What They Were Meant To Be
---
Travels from Georgia
---
Best selling author, thriving entrepreneur, dynamic speaker, coach, and world class trainer Cornelia Shipley is known for empowering people to achieve their peak performance, strategically plan for the future, and ultimately create a life and work that REALLY work!

As Marshall Goldsmith said in the foreword of her best selling book Design Your Life, "... Cornelia will guide you through the process of picturing success as you want to see it and identifying whether or not your career is aligned with your true passion, all while helping you ensure your need for these three important things: contribution, meaning. and happiness."

Cornelia Shipley is the founder of 3C Consulting and works with clients to expand their capacity, increase their capability and drive clarity in the organization to ultimately increase the retention and advancement of mission critical talent. In addition, she works with religious denominations to help their ministry leaders thrive through the Spiritual Leadership Development Intensive program (SLDI). SLDI focuses on strategic planning for ministry growth and expansion.
As an executive development strategist, Cornelia and her team have worked with leaders at Procter and Gamble, Turner Broadcasting, DaVita, Kaman Industrial Technologies, VMware, Deloitte, GlaxoSmithKline, Hewlett-Packard, Pfizer, Lockheed Martin, Mondelez, Blue Cross Blue Shield, Blue Care Network, Comerica Bank, Edward Jones, Ascension Health and others as a coach, strategic planning consultant and professional development facilitator.
Cornelia has more than twenty-five years experience in sales, sales training and development, and human resources and is considered among the best in personal and professional development with extensive experience in the consumer goods, health care, financial services, consulting, social enterprise, education, and entertainment industries.
Cornelia has been credentialed as a Professional Certified Coach by the International Coach Federation. In addition, Cornelia is a Master Practitioner of Energy Leadership (ELI-MP) and holds the Board Certified Coach credential. Cornelia is the creator and founder of the Women's Mastery Program, an annual development program for Women at the director level and above, designed to empower their career advancement and strategically plan their life and work.
Cornelia is the author of the book Design Your Life (2014) which spent a week as a best seller. She is currently finalizing her second book Empowered: Strategies for Executive Success as part of her Doctoral program in Metaphysics.
Cornelia holds a Master's of Business Administration degree from the Cox School of Business at Southern Methodist University where she studied abroad at Melbourne Business School and was a part of the Global Leadership International study program in Hong Kong, China, Taiwan, and Japan. She holds a Bachelor of Arts degree in Communication from the University of Michigan in Ann Arbor.
---
Power Up Your Coaching Skills
Investing in your people is a daily process, not an annual event. This presentation is designed to help leaders understand what coaching is, the impact it has on performance, and provide a structure to begin incorporating coaching skills into your leadership approach.
Leaders are constantly looking for ways to enhance performance, provide actionable feedback, and enable teams to perform at their peak potential. As organizations become flatter and less hierarchical, coaching is also an important skill for individual contributors who lead projects and help on-board new employees.
In this presentation, you will learn:
-- Specific coaching strategies for maximizing employee performance and dealing with destructive behaviors and poor performance.
-- How to effectively and tactfully deliver feedback and criticism.
-- Tips for creating action and accountability on coaching outcomes
Empowered Leaders - Compelling Communication: Leveraging Every Interaction
Leadership
in the 21st century requires you to cast a clear vision, enable the strategic objectives of your teams, and empower future leaders of your organization to demonstrate their true potential while driving bottom line profitability. One of the biggest challenges most leaders face is communicating their vision consistently and having that vision permeate through your stakeholder communities to create commitment, urgency, action, sponsorship and advocacy. In this session participants will learn how to answer an "everyday question" in ways that communicate your vision and demonstrates your effective leadership.
-- How to use everyday questions to evaluate your leadership pipeline.
-- How to customize your answer to your audience.
-- Strategies to keep employees, peers, and resources engaged and excited about your business vision.

-- A clear formula for crafting the answer to a common question that allows you to create urgency, action, sponsorship, and advocacy.
-- A tool for quickly getting feedback from all levels of your organization.
-- Tips for creating an environment that drives timely open and honest communication.
Reclaim Your Career: 6 Simple Steps to Jump-Start Your Success
Are you ready to take your career to the next level but unsure how? Is your organization ready to empower your people with the tools necessary to reclaim the driver's seat of their career? In a recent Gallup poll it was revealed that nearly 90% of the world's workers were dissatisfied with work which was negatively affecting productivity and job satisfaction. It is time for your employees to reconnect with their passion and maximize their contribution to your organization and your bottom line.
Accelerate employee growth and satisfaction now!
-- Your career is stalled and can use a reboot
-- You are ready to raise your professional profile
-- You are one of the nearly 90% of workers disengaged at work
... then this is for you! I am excited to have you join me!
-- Take ownership for their career progression, success and work life balance
-- Craft a career vision that excites you and your organization
-- 6-step process to reclaim your career and set you on the path to professional success
-- Create a personal brand that speaks for you and creates sponsorship and advocacy for your agenda
-- Learn why 90% of people are disengaged and what it is costing you to stay in the majority
Design Your Life
Tired of life "happening" to you? This interactive experience is designed to inspire the audience to create a practical, integrated, and strategic plan for your life. We will focus on the five keys to develop a sustainable plan for reaching your goals, dreams, and ambitions while creating the balance and abundance you desire in every area of your life. Design Your Life overviews the skills necessary to strategically plan every aspect of your audien's life -- both professionally and personally.
Participants will:
-- Reignite the passion to take the action necessary to achieve your designed outcomes
-- Take ownership for their career progression, success and work life balance
-- Understand how to align their values, mission and vision to enable success
-- Leave with a planning tool to create a powerful foundation for their career
Brand Equity: Don't Leave Your Image to Chance
What do
your manager, colleagues, and customers say about you when you leave the room? Their comments embody your BRAND EQUITY, which impacts your ability to maximize your potential and exceed your career expectations. Whether your brand equity has helped or hindered you, this experience will give you the tools to successfully manage that intangible thing called "your reputation."
1) Manage your own brand equity, and
2) Help your staff manage theirs
-- Gain clarity on how you are currently perceived
-- Develop strategies to manage how you "show up"
-- Understand the connection between Emotional Intelligence and your Career Success
-- Learn top tips to manage your personal brand image
---
Testimonials
"I decided to hire a consultant to invest in myself and my ministry team for several reasons. First, I wanted to work with a coach who had extensive and broad knowledge in what they taught as well as the ability to translate that knowledge into a ministry setting. Second, I wanted an experience where my team and I could take our plans to the next strategic level. Third, I was as interested in learning about what we could STOP doing as a ministry team and the things we needed to START doing. As a result of working with Cornelia and her team, we have implemented a clear strategy that maintains a high standard of care for our congregation while establishing meaningful boundaries for my ministry team, without us burning out! The results that we have received from my team are opening up possibilities for working with Cornelia in other ministry areas in our large membership church. The biggest insight for me has been the fruit that we continue to bear even after our time with Cornelia. We are able to continue to dream and refine our process of working while improving our communication in ways we did not before our time with Cornelia. Any pastor or ministry leader who is seriously committed to reaching the next level God is calling them to would benefit from working with Cornelia. She is spiritually grounded, compassionate, and really cares about your ministry thriving. We have been given keys to the kingdom. With Cornelia's help we are using our tools more effectively!"
Rev. April Johnson Bristow
First United Methodist Church Richardson
"Greetings in the Matchless Name of Jesus! I am elated to share how grateful we are to the Lord for the enormous support that you and your team have provided through the Spiritual Leadership Development Intensive. We prayerfully arrived at the decision to make the financial investment and participate in the training after discovering that innovative tools and a fresh perspective were needed to help us to fulfill the Great Commission. ... Creating our team and discovering where to begin was challenging; however, following your guide helped us to effectively navigate through these preliminary stages. In addition, you encouraged engaging our stakeholders, what a brilliant step! ... We are learning so much! We couldn't be happier with the reinforcement that your training sessions and coaching tools have provided. We are progressing forward with clarity and the beauty of this written plan. Again, thank you so very much. We greatly appreciate the SLDI Team."
Bishop James Chapman
Greater Bethlehem Temple Apostolic Church, Inc.
When the opportunity arose for me to work with 3C Consulting through the Spiritual Leadership Development Intensive, I knew it would be well worth the investment. The personal coaching calls have been extremely beneficial in many ways. Personally, I've identified a number of areas that I need to improve on. In particular, learning to maximize my productivity at the right time for me has been huge. For the ministry we have become much more focused and engaged in the vision of the ministry which has increased our ability to serve more effectively and efficiently. The virtual intensives have been incredibly helpful. The ability to listen to the challenges and excitement of other pastors and leaders has been just extremely rewarding. Being able to listen to what others are facing and how they are overcoming those challenges. Cornelia and Ron's knowledge, expertise, and professionalism have been exceptional. Not everyone can work with pastors and hold their own. They have merged knowledge, experience, and skill almost seamlessly in an effort to minister to those who minister and that isi not an easy task. Truthfully, I was a bit concerned about the cost, as it was not in my budget. However, I've learned ifi I can't invest in myself, I should not expect anyone else to invest in me. This investment has been well worth it. I have already seen dividends.
Bishop Jonathon Pulliam
Apostolic Church of God, Inc.
"Cornelia is a great executive coach, and she provided me with practical and executable strategies and tools to increase my impact and effectiveness. She appropriately challenged and stretched me beyond my comfort zone to achieve great success. I highly value working with Cornelia."
Director, Global Market Access & Healthcare Solutions
"We would like to express our sincerest thanks to you for serving as our afternoon keynote speaker. The audience feedback has been extremely positive regarding the overall conference and your presentation. Attendees particularly liked how you engaged the audience during your presentation. We would not have been able to have a successful event without your participation. Thank you for not only accepting our invitation but also for your positive energy and engagement during the conference. We hope we can have you again at future events as you were a big hit with the crowd."
Environmental Engineer, Sr.
Lockheed Martin Aeronautics
"Cornelia is a high-energy individual who is able to effectively guide clients through the difficult path of self-discovery and actualization. A deep understanding of organizational dynamics, cultural sensitivity, and a broad experience base are combined with "straight talk" to help her clients identify opportunities to achieve their goals and accelerate their success. I highly recommend her services to anyone seeking an executive coach."
Berkeley Research Group LLC