Jan Silvious
Conference Speaker
Life Coach
Author
Fool-Proofing Your Life Same Life, New Story
Smart Girls Think Twice Big Girls Don't Whine
The Guilt-Free Journal The 5-Minute Devotional
Please Don't Say You Need Me Look At It This Way
---
---
You may know Jan Silvious from Women of Faith, Kay Arthur's Precepts for Life, or you may be an avid reader of her books that are so full of practical Word-centered wisdom.
From a variety of platforms, Jan has been meeting people where they are for over thirty years helping them to find a new way of dealing with the same old situations. She is a successful author, speaker, and life coach, as well as a wife, mother, and grandmother. Exhausting isn't it?
As a featured speaker at Women of Faith arena events, Jan encouraged audiences across the country and across every denomination, challenging them to grow into the women God has called them to be. She has been a plenary speaker for Precept Ministries' National Women's Convention, Moody's Women's Conferences, Moody's Founder's Week, Women of Joy, and hundreds of churches across the country and overseas.
On the radio, Jan enjoyed interacting with the hosts of "Midday Connection," as well as other national call-in and interview shows.
For five years she and Kay Arthur co-hosted the nationally broadcast call-in program "Precept Live."
Jan has also appeared on several television programs, including James Robison's "Life Today," "100 Huntley Street," and Kay Arthur's "Precepts for Life."
Of the eleven books Jan has authored, two of her favorites have been reader favorites as well: Big Girls Don't Whine and Fool-proofing Your Life.
Jan also is a professional life coach, helping people to 'get from where they are to where they want to be.' Her life's work truly is to encourage people to embrace the truth 'to change your perspective is to change everything.'
A Personal Note

From Jan ...

Helping you get from 'where you are' to 'where you want to be' is what I am all about. It is my greatest joy to see the light come on in someone's eyes when they see they don't have to stay stuck in the way they see themselves or their situation.

Circumstances may not change but perspectives can always change and that will make all the difference!

I believe God has a bigger plan than any of us can imagine and when we embrace His perspective in our lives, we can easily overcome a mindset of defeat.

Speaking is a natural outflow of my desire to reach out with hope, encouragement and wisdom from the Word with a little humor mixed in as well. I love to laugh, but I also love to go deep with an audience. I am always looking for ways to help people move forward and get 'unstuck' from the issues that can hold us back from God's best.

I've spoken in large arena events (Women of Faith, Precept International conventions, Moody's Founder's Week), in many medium-size venues, and in many small intimate meetings. I've had the privilege to speak at many wonderful churches. I've spoken for as little as one hour or as many as five hours at events ... teas, seminars, retreats, conferences - I love it all.

I have been a guest on national radio and television: Moody's Midday connection, Chris Fabry Live, 100 Huntley Street and James Robison's Life Today, to name a few. I've also co-hosted with Kay Arthur on Precept Live (a call-in program) and hosted my own short feature program for several years.

Teaching weekly in a Bible Fellowship of men and women who are astute students of the Word keeps me constantly studying the Scriptures.
---
Testimonials . . .
"Jan Silvious gives the most practical, biblical advice for real living of anyone I know."
Beth Moore
Living Proof Ministries
"Jan is direct, astute and wise."
Patsy Clairmont
Women of Faith speaker
Author of Mending Your Heart in a Broken World
"Jan has a way of getting to the bottom line. She is like a searchlight moving over the dark waters looking for a response to the encompassing questions she loves to ask: 'Where is it written? Where is the truth? Where is the lie?'"
Kay Arthur
Co-Founder of Precept Ministries International
"No one gets to the point like Jan Silvious."
Babbie Mason
Dove Award-winning singer, songwriter, speaker, author
Host of TV Talk Show 'Babbie's House'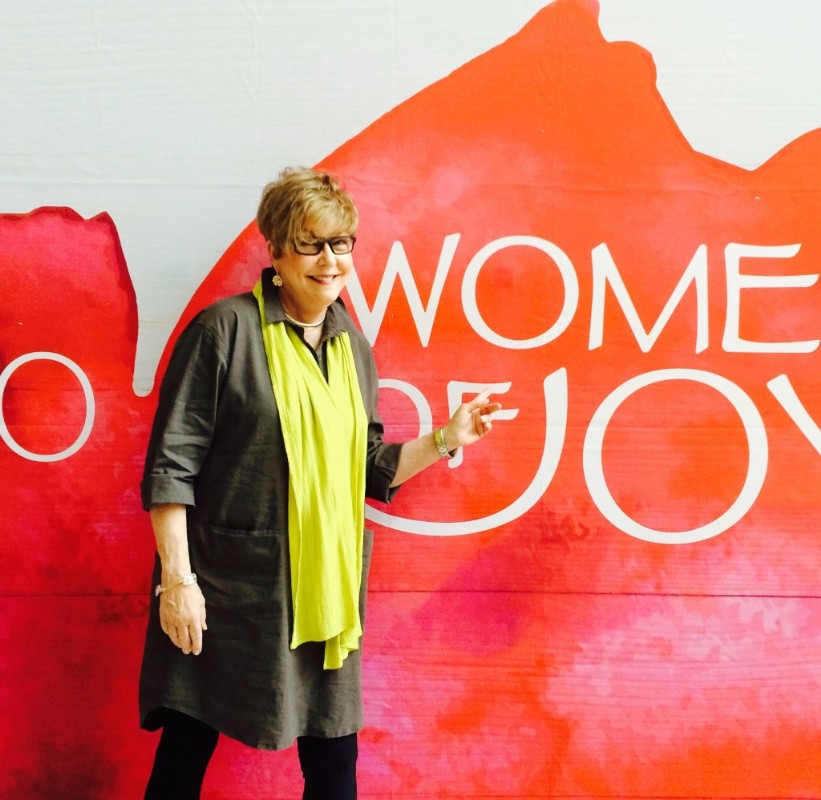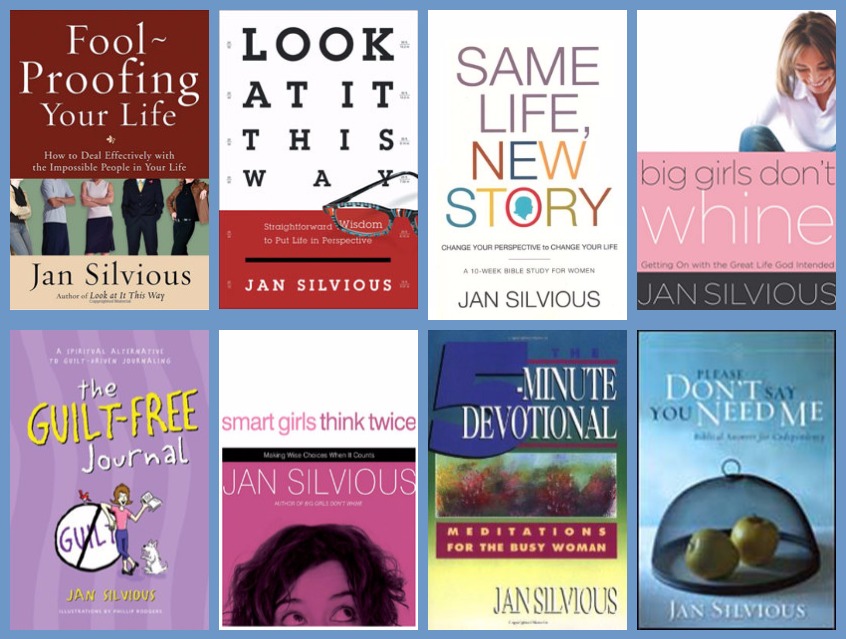 ---

For Email Newsletters you can trust