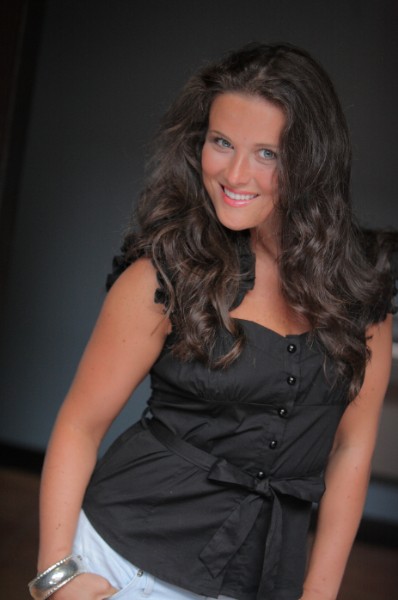 Tara Simon
Concert and Recording Artist
---
Everyone finds their voice eventually. When Tara found hers, she became known as the "little girl with the big voice" in her hometown of West Palm Beach Florida. She sang in her crib before finding her feet, which subsequently carried her onto a stage for the first time at the age of three. As a nine year old, she found herself face to face with a nice gentleman named Donald Trump, who smiled at her, and told her that he loved her voice.
Tara's determination and drive to succeed also began early. She moved to New York City on her 18th birthday, her sights set firmly on Broadway. When the audition dates for Fame were announced, the creative community in the Big Apple was set on fire with excitement. After waiting for ten hours, she sang from the heart, and won the role of Serena Katz. Fame toured Europe, and Tara found herself journeying through several countries, which were very different than the one in which she had been born.
After touring Europe, Tara attended Palm Beach Atlantic University, where she earned her Bachelor of Arts in Music and was given the opportunity to expand her knowledge of theater and dance, as well as explore an eclectic selection of choral genres.
Since then, Tara has performed at a wide array of notable venues and has had the pleasure of performing for A-list celebrities like Simon Cowell, Sugarland, Brittney Spears, Justin Bieber, L.A. Reid, Demi Lovato, and Scooter Braun.
In 2012 Tara made it as one of the top 24 vocalists on the X Factor. After her first audition for the celebrity judges, Simon Cowell said with a smile, "I believe we've only scratched the surface of what you're capable of." Most recently, Tara's hit single and music video "Walk Away" was selected by producers at Pulse Music in a record time of only three days after her submission as part of their Mainstream Music Video Opportunity.
Tara is not only a fierce artist but she is also the Director of Music & Performing Arts at her company, Tara Simon Studios in Atlanta. She has been coaching children and adults in all areas of the performing arts for more than ten years. Several of her students have landed principal and supporting roles in independent films, television and theatrical productions as well as tours with national recording artists.
* * *
Women's conferences and mother-daughter-friend events are the ideal platform for Tara Simon's inspirational message and her music.
In addition to concert ministry, special music for worship services, and leading worship, Tara enjoys speaking, teaching, coaching, and inspiring and bringing out the gifts in others.
She enjoys every opportunity to speak to artists and performers about performance as well as the business and entrepreneurial aspects of being an artist - whether on Broadway or in Christian concert halls.
One of Tara's great passions is encouraging Christian women in the mainstream music industry - being a Christian on Broadway, mixing a music career and marriage, and working to achieve your artistic dreams.
Tara says, "God gives everyone gifts, but I believe if you are sensitive to God's voice, we all hear the same thing: 'Light up the darkness.' I know that is what I've heard. And so through the giftings He has given me, through music and song, that is what I live to do daily ... light up the darkness."
---