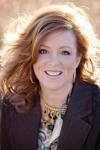 Kelly Swanson
One Southern Accent ... A Thousand Characters
Powerful Message, Outrageously Funny
---
Motivational and Entertaining ... Hilarious and Heartwarming
Keynotes, Breakouts, Emcee, and More
As a Christian who serves as a motivational speaker and entertainer at many corporate events across the country, Kelly appreciates every opportunity to inspire, entertain, and motivate at church and ministry events where the goal is entertainment that includes an inspirational message with eternal value.
Kelly's desire as a ministry entertainer is to bring a "show" and a "message" that helps the event planner meet their goals for their event - whether the goal is to encourage church leadership, inspire members, or entertain and evangelize guests who are drawn to Christ through Kelly's humorous message that is wrapped in truths with eternal value.
All of Kelly's presentations are customized to fit your audience. No matter what program you choose, Kelly will create something filled with laughter start to finish, powerful stories that make you sit on the edge of your seat, and the perfect amount of content and message to fit the event, audience, and time frame.
Being a motivational speaker and entertainer, Kelly's shows are best suited for opening and closing keynotes, as well as general sessions. Kelly will offer breakout sessions, workshops, and other ways to fit what she does to what you need. Her goal is to help you make your event unforgettable.
Kelly can even serve as an emcee if you are looking for lots of on-the-spot laughter and high-energy to help bring everything together!
Here's a little of what you can expect when Kelly is part of your program ...
You will laugh until your face hurts

You will fall in love with her characters

You will get lost in the stories

You will be encouraged to keep going

You will appreciate what makes you different

You will see how God can use you

You will be motivated to stand up and stick out for your faith

You will learn to love your reflection

You will listen to God

You will heart Him speak to your heart
---
Every Program Is Chock Full of HUMOR AND HOPE!
Kelly's presentations are unique to each audience - written to fit the time, the place, the theme, and the group. All of the clips at the following links are intended to show you what Kelly has done for others. Once she studies your group and your event, she will write a message especially for your group. Her desire is to help you, as the event planner, meet your goals and your vision for your event.

Whether she is speaking in a Sunday morning church service, a corporate conference, a healthcare professionals meetings, or a Christian women's retreat, as a Christian, Kelly's 'message' in every presentation is based on Truth of Scripture.
---
So Who Is Kelly Swanson?
Hi, I'm Kelly. It's nice to meet you.
Who am I?

I'm a motivational speaker who
can't seem to motivate myself to get off the couch and go to the gym.

I empower people to be more than they think they can be - andoften second-guess myself at every turn.
I'm a horrible housekeeper - I only clean the parts of my house that people see - from the street.

I'm a wife who actually asked her charming prince if he could please stop making that breathing noise.

I'm a mother of a seven-year-old, and up until last year I thought chocolate was a food group and that you didn't need to floss until you got your real teeth.

I run my own business and work out of my house - so on casual Fridays I show up naked.
I call myself a Christian, and yet instead of spending hours in devotion, I spend hours wondering what happens to their tattoos when big people lose weight.

You are sitting beside me singing and praising in church - and I am still wondering if I'm supposed to be sitting down or standing up - if I should kneel, or throw up my hands.
I know I'm a child of God, created in His image - and still I sometimes look at you to define me.

I know that Jesus paid the price - and yet some days I still try to earn my way in.

I have felt the healing power of His grace and forgiveness -and in the same breath I have turned around and judged.

I know how the story ends.

I know that I will stand on the side of victory!

And yet still I worry about the future.

I know that He loves me, and that He is right here.

It's just that sometimes I forget.

So, Hi, I'm Kelly. And this is who I am.
And still He uses me.

Still He includes me.

Still He takes all the broken pieces and messes of my life - and uses them to make something beautiful that brings Him glory.
Sometimes I stand before Him with arms outstretched - crying out in frustration - saying, "I can't do this on my own!"

And He smiles and says, "You don't have to. That's why I gave you the Holy Spirit."
And some days I ask for His forgiveness for the mess I made that day.

And I tell him that I have more questions than answers.

But that this I can say with every fiber of my being - I STILL BELIEVE.
And He whispers in my ear, "That is enough."
And I believe Him.

Not because of who I am.

But because of who He is.
So, Hi, I'm Kelly Swanson.

It's nice to meet you.

And this is who I am.

Welcome to my life - mess and all.

I thought about cleaning it up for you - putting on the "face."

But I'm tired of putting on a face.

And I think if we are to impact others, we have to take off the "face" and show the real us.

Because life is messy.

Even if you are a Christian.

Especially if you are a Christian.
So, welcome to my life.

I can't promise to say the right thing.

I can't promise that I will get the message right.

I can't promise that I will be the best you've ever seen.

I can't promise that your life will be changed.

I can only promise this:
I will show up - the real me.
I will try to move out of His way and let His message ring through the mess of my message.
I will show you the Jesus I love and how He carries me through the dark.
I will encourage you to stand up and stick out for your faith.
I will show you how much He loves you.
And I will pray - that you will seek Him.

That you will find Him.

And that He will guide your path - not me.
I promise to give it everything I've got.
LAUGHING THE WHOLE WAY . . .
I'm Kelly Swanson.

It's nice to meet you.
---
Testimonials . . .
Wow ... what a Friday evening! Lady, you knocked it out of the park!!! I enjoyed your message, and the ladies that keep talking about it have confirmed that you were the right choice. Thank you so much for giving us this opportunity to get to know your heart, for what you shared and how you shared it. You are gifted by God with your outstanding message and I am here to tell you to go for it and don't look back. I think all our churches would enjoy having you speak and there are tons of women out there that need to hear from you. I have had baby Chrisitans all the way up to the more mature ones and everything in the middle tell me how much they enjoyed you. Hope your family got to have a little fun time too; your hubby Bill and won Wilbur were both a delight. Thanks again and hope this finds you able to get a little rest from your trip. Please use me as a reference if you need one because I will sing your praises!
White River Christian Church
Girl - the comments about how God used you and how much fun you are have been off the hook!! Some people saying it was THE best night of their life! And I know personally of one major miracle answer to prayer in one family between mother/daughter-in-law. Thank you is not enough. We are SO blessed by your ministry and talent.
Terrisa Coleman
South Palm Community Church
Lake Worth, Florida
Motivational Speaker Kelly Swanson was our guest speaker for Women's Equality Day at Fort Jackson, SC, on August 13, 2012. Everybody loved her! She is very funny and entertaining, and has such a positive message to share with people. The audience consisted of military soldiers, men and women, and civilian employees of Fort Jackson. She is a "perfect fit" for any event. If anyone needs a testimonial about Ms. Swanson, please contact me.
We truly enjoyed having Kelly speak at our Power of the Purse event! There was never a dull moment, and everyone enjoyed the show! It is difficult to find a speaker that everyone will enjoy when you have hundreds of people gathered together, but everyone had only positive comments about Kelly and truly loved her! Thanks again, Kelly! We appreciate it!
Power Of Purse Event Committee
Arkansas
I want to thank you for the most wonderful job that you did for Columbus Regional at Spirit Girls Night Out. From beginning to end, you flat out delivered! Your willingness to work before the event (even en route to our city) with our media partners was awesome, and your media segments generated excitement about our event. What is truly noteworthy about you is that you not only commanded the stage during your performance, but you personally appeared and interacted with our audience during the event. Many of the women who attended the event commented on your wonderfully witty and personable manner. You warmed their hearts and inspired them before the performance even began! Your presentation of "Who Hijacked My Fairytale" had a truly raw and honest quality that was endearing and motivating. It was when the hands of many of the audience were raised and swaying, that I knew you had pulled on some heartstrings and touched some lives. The occasional "amens" after your "bless your hearts" and "I'm just sayings" only added to the inspirational and revival like atmosphere you created. Thank you again for sharing your stories with our audience and giving our event a fairy-tale ending.
Spirit of Women Coordinator
Columbus Regional Healthcare System
I wanted to express to you my sincere appreciation for your assistance at our recent Stand Up and Stick Out event. Your contribution made it a complete success. We all enjoyed visiting "Pride's Hollow" and enjoyed meeting some of its citizens. I was pleased to see our team's planning efforts come together with your presentation. We received excellent feedback and many found your message to be motivating and inspiring. Much of what you shared in your message related indirectly to Swiss Re's core values of Client Centricity, Agility, Team Spirit, Passion to Perform, and Integrity. ...(Click here to read the letter in its entirety.)
Robert M. Solitro
Chairman & President
Swiss Re
Before too much time passed after our Liberty Convention, I wanted to send you my sincere thanks. You hit the mark on every front with our group and you connected with people in a way that validated their best selves. More than that, you challenged them to embrace their inner quirk. I think a lot of people left looking at what they may have formerly perceived to be the inner oddities a little differently: as a source of strength and a part of the unique dance that life has called them to perform. And I've already watched people "dancing" that dance with a lot more gusto and fervor than ever before. Thank you again for your strong contribution.
Chet Seely
Independence Energy Co.

Kelly, The entire staff overwhelmingly, loved your motivational and inspirational stories. Thanks for everything. You were exactly what we needed at our staff event. You were really fantastic!
Bob Boderman
Career Technical Institute, DC
Thank you for your presentation at the Ohio Assisted Living Association's Fall Conference. Your presentation was very well received, with mostly all fives on your session evaluations (with five as the highest rating). Participants commented that you were "Excellent!", "Very motivational" and your presentation was a "Great start to the day!"
Associate Director, Ohio Assisted Living Association
Kelly Swanson provided an uplifting, motivating and humorous keynote for our statewide Conference that was exceptionally well received.
Ohio Assisted Living Association
Kelly Swanson enjoys being a girl. She is a God-anointed spiritual tonic that delights women's souls. Her dose of joy lightens every woman's load. A lover of God's word, Kelly shares His heart well by encouraging us to laugh at our present and smile at our future.
Director, Women's Ministries
Greensboro, North Carolina
"Funny," "fantastic," "truly unforgettable": these are only a few of the many rave reviews conference attendees shared about Kelly Swanson, a session and closing speaker at our 2009 Bakersfield Women's Conference. Kelly quickly endeared herself to everyone with her hilarious storytelling, down-to-earth delivery, and caring attitude. Attendees couldn't get enough of her. ... A versatile performer capable of adapting to small and large crowds, Kelly easily engaged her audience from her first words. ... If you are looking for a speaker who is approachable, energetic, and a quirky combination of folk wisdom and southern charm, Kelly is your girl. ... I highly recommend Kelly for your next function; you'll leave the event ready to take on the world!
Bakersfield Women's Conference
It was such a pleasure working with you for our recent Focus on You! Event. It was a huge success with our largest attendance ever! We had an enormous response to your program, with 490 ladies attending. We had to turn away 100 more due to capacity restraints. You were delightful with your southern charm, stories and characters. Our comment cards included so many positive comments about you and your wonderful program. It is truly a fun, hilarious program with a very positive message ... something we all need! I want to thank you for being so nice to work with. You made everything so easy.
Center for Women's Health
What a pleasure it was to have you with us for our Chamber Banquet. Your unique presentation style and vivid portrayal of characters was incredible.
Granville Chamber of Commerce
WOW!! Kelly was an amazing speaker and left everyone gasping for more. She has an uncanny ability to draw you into her stories as if you were there. She personalized her content so that her speech/performance not only related to our audience but our industry as a whole. Kelly leaves you with more than just a message, but with a renewed sense of energy. I would highly recommend Kelly Swanson to any group that is looking to learn, laugh, get energized and ready to take on the world!
We had so much fun with Kelly. Her storytelling and sense of humor are definitely gifts from God. It felt so good to laugh,
and the message that she brought about pleasing God instead of pleasing the world is still in my thoughts. I would
highly recommend her services. We can't wait to have her back.
In planning for our event, we have to be very careful as to who we bring in to be our guest speaker because they are representing our organization as well as themselves when speaking on our behalf. We try to bring in speakers who will appeal to a broad audience and not offend anyone. Kelly Swanson more than delivered! ... (
Click here to read this testimonial in its entirety
.)
Executive Director, Literacy Volunteers - Pitt County
Greenville, North Carolina
I absolutely enjoyed every moment of the seminar and brunch yesterday. Your talk on adding humor to our workplace was very timely and I will incorporate more of it at my place of work. You are an excellent story teller and humorist. I hope you will honor us with your presence again. Thank you for a very enjoyable day.
Kelly is definitely one of my favorite people to work with. I will always remember when I started out in radio my second show I had Kelly on, her contribution that day put me on the map. I learned so much from her in just twenty minutes. She is witty funny sweet and insightful, she knows how to help people communicate more effectively thorough helping them understand how to install humor and story into their conversations. She has a special gift that benefits all that are exposed to her work. The world would be a better place if there were more Kellys.
The Reaching Peak Radio Show
There I was, getting ready for one of the most important speeches of my career - a talk that in many ways could change my life forever. I had all the material needed to create a wonderful talk, but something was missing. I was spending too much time telling my points, rather than sharing my stories. I use to think that stories were for storytellers. Now I know that all great speakers ARE storytellers. Kelly has the ability to help you turn your points into magical story moments that not only send a message, but captures your audience's heart. Kelly Swanson is my secret weapon, and I wouldn't leave home without her!
After
seeing your performance at the Ashe Arts Center last night, I have found myself remembering and chuckling throughout the day. Your performance looked seamless and flawless to me. I admired the way you engaged your audience and carried all of us to the height of hilarity, and then down to the poignancy of living, and then back to hilarity. Throughout the show, your authenticity and sincerity came through. Seeing you was a life-changing experience for me.
I would highly recommend Kelly for a very unique, side-slapping yet meaningful presentation. She will have your audience sitting on the ends of their seats hanging on her every word.
The Film Advisory Board is pleased to announce that "Aunt Vyrnetta...and other stories from Cedar Grove CD" has received our Award of Excellence tribute. Kelly, to denote your phrase "southern stories of humor and grace" most certainly describes your thoroughly down home humor that exudes joyful chuckles in all of us. The magical way stories of Cedar Grove are spun captures your attention. Aunt Vyrnetta is storytelling entertainment at its best.
Hollywood, California
Kelly Swanson is a gem among storytellers. Her unique style, her wonderful effervescence, and her skill in bringing memorable characters to life provide a storytelling experience that is like no other. She has charmed and enlightened myself and my college students with her sensitive and skillful storytelling and her substantive, informative workshops. Her enthusiasm is contagious. I defy anyone to come away from a session with Kelly and not feel transformed by the experience. We highly recommend her to anyone who wants to learn more about the art of storytelling by hearing her talk about it and by seeing her embody it.
Professor of Communication and Performance Studies
Kelly is great! She opened the Pink Ribbon Luncheon for High Point Regional with a laugh and kept us in stitches throughout the performance. Kelly closed with a laugh and a good message to warm the heart. Her message really rings out that you can touch the hearts of so many, even the ones you don't know with a laugh or with a smile.
High Point Regional Health System
After seven years of producing The Best of Our State, it becomes increasingly difficult to find funny, unique and original storytellers. Kelly Swanson fit all three, and delighted attendees with her bright spirit and high energy.
You are a wonderful writer and an excellent presenter. You kept everyone on the edge of their seats wondering what was coming next.
Furniture Capital Chapter American Business Women's Association
Kelly Swanson's presentation at the National Speakers Association Annual Conference, 2009, was a highlight of the convention for me! Her sincerity and quick wit, balanced with an in-depth message, made this speaker unforgettable. As a professional humorist / motivational speaker myself, I fully appreciate Kelly's talent. This woman is outstanding!
Her "Down Home" style is warm and reminiscent of a female Mark Twain.
North Carolina Storytelling Guild
I laughed so hard I had trouble pouring the water.
---
Client List Includes . . .
WOMEN'S EVENTS
Women's Associate Network, Snyder-Lance - North Carolina
Midlands Tech Community College Admin Event - South Carolina
Medwest Flourish Women's Event - North Carolina
Professional Business Women's Conference - North Carolina
WFYI Women Wisdom and Wellness Event - Iowa
Healthy Woman Event - Lousiana
Anthem Healthy Woman Event - Ohio
Power of the Purse - Arkansas
Springs Memorial Healthy Woman Event - South Carolina
Frenzied Female Conference - North Carolina
Columbus Regional Girls Night Out Women's Health Event - Georgia
Pretty in Pink Breast Cancer Event - North Carolina
Carolina Parent Moms At Work Events - Raleigh, Charlotte & Greensboro, North Carolina
Pearl River Community College Women's Health Syposium - Mississippi
High Point Chamber Women's Luncheon - North Carolina
Catawba Breast Cancer Fundraiser - North Carolina
Annual Women of Worth Conference - North Carolina
Women's Leadership Conference - North Carolina
Women's Business Conference - South Carolina
Women's Leadership Conference - North Carolina
Options Unlimited Women's Conference - California
Professional Womens Day - North Carolina
Numerous Administrative Assistant Professionals Events
Hartsville Chamber of Commerce Women in Business Event - South Carolina
Junior League of High Point - North Carolina
Women's Club of Lynchburg - Virginia
Women's Club of Winston-Salem - North Carolina
Sedgefield Women's Club
First Born Girls Club - Virginia
Shriner's Annual Meeting
MOPS Meeting - Multiples Chapters
SCHOOLS AND LIBRARIES
CTI - Washington, D.C.
McHenry School District - Illinois
Craven Community College - North Carolina
Iowa State University
Mt. Pleasant Library - North Carolina
Burlington Day School - North Carolina
Lumberton School District - North Carolina
Millis Road Elementary - North Carolina
Woodlawn Charter School
Archdale Elementary - North Carolina
Clemmons Elementary - North Carolina
Joyner Elementary - North Carolina
Woodlawn School - North Carolina
Greensboro Public Library - North Carolina
Carteret County Public Library
Boonville Public Library
Aleghany County Public Library
Rowan Public Library
Mount Airy Public Library
Jonesville Public Library
High Point Public Library
Montgomery County Public Library
Sampson-Clinton Public Library
CHURCHES
Old Town Baptist Church - North Carolina
Forgiven Ministries One Day With God Camps - North Carolina
Eastside Baptist Church - Missouri
Pittsboro Baptist Church - North Carolina
White River Community Church - Indiana
Wesley Memorial United Meth - North Carolina
Western Prong Women of Worth Conference 2012 - North Carolina
Oakview Baptist Church - North Carolina
South Palm Community Church - Florida
Roopville Baptist Church - Georgia
Anderson Mill Baptist Church - South Carolina
Gate City Baptist - North Carolina
Westover Church Worn out Women's Conference - North Carolina
Cove Church Couples Comedy Night - North Carolina
Cramerto Baptist Church - North Carolina
Western Prong Church - North Carolina - 2011, 2012
First Baptist Church Cramerton - North Carolina
Annual Women of Worth Conference - North Carolina
Celebration Church - Tennessee
Jamestown United Methodist Women's Retreat - North Carolina
Crossroads Baptist - North Carolina
Bethel Church - Virginia
Northside Community Church - North Carolina
Sophia Baptist Church - North Carolina
Grace Lutheran Church - North Carolina
Clemmons United Methodist - North Carolina
Anderson Mill Baptist - South Carolina
East Athens Baptist Church - Georgia
Denman Avenue Baptist Church - Texas
Celebration Church - Tennessee
New Beginnings Church - North Carolina
Westover Church - 2004, 2005, 2006, 2007,2009
Crossroads Church - North Carolina
Christian Tours Luncheon
First Baptist Church - South Carolina
Rehobeth United Methodist Church
Oak Hill Friends Church - North Carolina
Jamestown United Methodist Church - North Carolina
First Baptist Morrisville, North Carolina
Wesleyan Women's Night Out
First Baptist Church Woodruff
Rosalind Hills Baptist Church - Virginia
Crossroads Baptist Church - North Carolina
Friedland Moravian Church - North Carolina - 2008, 2009
Blacksburg United Methodist Church
Piney Grove Church
Hill Country Bible Church - Texas
Dobson First Baptist - North Carolina
Shining Light Baptist Church - Greensboro
West Market Street United Methodist Church
Lawndale Baptist Church
United Church of Christ - North Carolina
Mt. Pisgah Methodist Church
Oakview Baptist - North Carolina
United Methodist Women Annual Meeting - North Carolina
CORPORATE, GOVERNMENT, MILITARY
CTI Institute - Washington, D.C.
Women's Associate Network, Snyder's-Lance - North Carolina
WV School of Osteopathic Medicine Leadership Retreat - West Virginia
Novant/ Plax - North Carolina
VA National Guard Family Services - Viorginia
Fort Jackson - South Carolina
Indepence Energy Annual Conf - Pennsylvania
ReMAX - Toronto,Canada
ReMAX - Halifax, Canada
Miami Dade Police Officers Breakfast - Florida
PotashCorp Admin Event - North Carolina
Boeing Admin Event - Missouri
Wake Health Admin Event - North Carolina
City Employees of Waverly, Iowa - Iowa
High Point Regional Health System Employee Banquet - North Carolina
NC Zoo Banquet -North Carolina
CAI HR Conference - North Carolina
PPD Global Sales Meeting - North Carolina
Community Action Agency - Illinois
NCSU Farm Week - North Carolina
Twin City Quarters Staff Event - North Carolina
Iowa State University Dining Staff - Iowa
Louisiana National Guard Family Support Workshop - Lousiana
Wake Forest Administrative Prof's Conf - North Carolina
UNIVAR - PestOne - North Carolina
Frye Regional Medical Center Day of Dance - North Carolina
Texas National Guard Staff Conference - Texas
Texas National Guard Family Support Services - Texas
VA Maryland Health Care System Leadership Conference - Maryland
VA Bank - Virginia
Chesapeake Bank Staff Development Day - Virginia
GE Women's Corporate Event - North Carolina
SC ENT Corporate Education Day-South Carolina
Wells Fargo - North Carolina
Levine Children's Hospital - North Carolina
Rex Healthcare - Raleigh, North Carolina
Novant Healthcare Human Resources Retreat -North Carolina
Novant Healthcare Risk Management
Novant Healthcare Pharmacy Mgrs
Princeton Community Hospital - West Virginia
RUSH Fitness - Tennessee
Pee Dee Electric CSR Seminar - North Carolina
Robeson Health Care Corporation - North Carolina
Tucker County School System
Robeson County School System
Art Institute of New York Staff Retreat
Keller Williams Realty - Kernersville, North Carolina
Northstate Communications Banquet
Utility Craft Furniture Company
Terminix Annual Sales Banquet
Major Hospital - Shelbyville, Indiana
Springs Memorial Volunteer Banquet - South Carolina
Wake Forest University School of Medicine
High Point Regional Health System Pink Ribbon Luncheon
ASSOCIATIONS / CONFERENCES
North Carolina Women's CPA Association
North Carolina Dairy Farmers Association
Methodist Preschool Teacher Association - North Carolina
Ohio Assisted Living Association
South Carolina Assisted Living Association
North Carolina Literacy Association
Tennessee Child Nutrition Specialists
Child Nutrition Specialists Conference - Texas
Southeast Jewelry Travelers Association - Georgia
National Securities and Licensing Association National Conference
Midwest Payroll Association - Missouri
North Carolina Dairy Farmer Association
Methodist Preschool Teacher Conference - North Carolina
Tennessee Dietetic Association
Illinois Head Start Association
North Carolina Adult Educators Conference
Independent Insurance Agents of Houston
National Real Estate Home Staging Conference - Nevada
Virginia Association of Corrections Teachers
Idaho School Business Officials
National Speakers Association - Virginia
South Carolina Material Handlers Association
National Speakers Association - Michigan
North Carolina Oncology Society
North Carolina Association of Teacher Assistants
North Carolina Teachers of Disabilities
American Business Women's Association - North Carolina
North Carolina Assoc Education Office Professionals
Kentucky Hearing and Speech Association
Tennessee Association of School Business Officials
WNC Health Network Forum - North Carolina
North Carolina SHRM State Conference
Southeast Warehouse Association - South Carolina
Triangle Case Managers Association - North Carolina
Long Term Care Facilities Association 2010 - North Carolina
National Speakers Association Convention 2010 - Floria
Department of Defense Relocation Conference - Florida
The Employers Association Annual Meeting - North Carolina
Law Enforcement Association - North Carolina
Virginia Bankers Association Annual HR Symposium
North Carolina Employee Training Association Conference
EPA - North Carolina
Case Managers Society of Chicago
Carolinas Association of Chambers of Commerce Executives
International Association Of Workforce Professionals
South Carolina Workers Compensation Association
Tennessee Association of Convention and Visitors Bureaus
Association of School Bus Officials - Georgia
Association of School Bus Officials - Florida
SAWPASH - Tennessee
Medical Coders Association - New Jersey
Basic Skills & NCCAE Conference - North Carolina
Medical Case Managers Society - North Carolina
North Carolina Association of Long Term Care Facilities
National Speakers Association National Convention 2007, 2009
National Speakers Association, Carolina Chapter
National Speakers Association, Houston Chapter
North Carolina Association of Healthcare Recruiters
NSA Motivational Peg Teleseminar
North Carolina Community Healthcare Association
North Carolina College and University Professionals Association
North Carolina United Society of Friends Women
North Carolina Community College Adult Educators Conference
North Carolina Medical Coders Association
North Carolina Association of Pediatric Nurses
Southeast Association of School Business Officials
North Carolina Association of Education Office Professionals
Triad Santa Claus Conference - North Carolina
North Carolina Adult Educators Conference
North Carolina / Virginia Telephone Communications Association
North Carolina Association County Office Employees
Davidson County Human Resources Association - North Carolina
Davidson Writers Guild - North Carolina
USDA Awards Banquet - North Carolina
4-H Annual Meeting and Conference
Credit Professionals of High Point Retreat
North Carolina Builder's Association - 2005, 2006
North Carolina Burglar and Fire Alarm Association
North Carolina Motorcoach Association Annual Meeting
Kiwanis - North Carolina
Mississippi Society Chapter Functions -2004, 2006, 2007
Holiday Rambler Association
PeeDee Workforce Development Awards Banquet
GENERAL ADMISSION
Holly Springs Cultural Center - North Carolina
Opening for Loretta Lynn Concert - North Carolina
Holland America Cruise Line - Five Contracts
Sun City Carolina Lakes Retirement Community - South Carolina
Ashe County Arts Center (2007, 2009) - North Carolina
Comedy Zone - North Carolina
Sampson CenterStage Performing Arts Series
Greensboro Children's Museum - North Carolina
Barnes and Noble - North Carolina
Sedgefield Country Club
Croasdaile Village Retirement Community
Friends Homes West
FUNDRAISERS
United Way Power of the Purse - Arkansas
Catawba Valley Pink Ribbon Event - North Carolina
House of Refuge - North Carolina
Salvation Boys and Girls Club - West Virginia
Salvation Boys and Girls Club - North Carolina
Mobile Meals Service Event - North Carolina
VOICE, Inc. - Texas
Pitt County Literacy Event Fundraiser
CrossRoads Abuse Shelter Fundraiser - North Carolina
House at Brook Besor Shelter Fundraiser- Georgia
CHAMBERS
Lincoln County Chamber - North Carolina
Ruterford County Chamber - North Carolina
High Point Chamber Women's Luncheon - North Carolina
Washington Chamber Women's Event - North Carolina
Carolinas Association of Chamber of Commerce Exec's Conference
Hartsville Chamber of Commerce Women in Business Event
Apex Chamber - North Carolina
Vance-Granville Chamber - North Carolina
Eden Chamber - North Carolina
Mt. Airy Chamber - North Carolina
COMMUNITY COLLEGES / SMALL BUSINESS CENTERS
Midland Tech Administrative Professionals Conference - South Carolina
Pearl River Community College Women's Health Symposium - Mississippi
Beaufort Community College Women's Event - North Carolina
Forsyth Technical Community Colleage College Staff Development Day - North Carolina
Fayetteville Technical Community College - North Carolina
Beaufort Community College Small Business Center - North Carolina
Stanly County Community College - North Carolina
Piedmont Community College - North Carolina
Wilkes Community College Small Business Center
Pitt Community College
Rockingham Community College
FESTIVALS
National Storytelling Festival Exchange Place
Best of Our State Festival - Our State Magazine - North Carolina - 2004, 2009
South Carolina Storytelling Festival Workshop Presenter
Wake Cty Storytelling Festival - 2004, 2005, 2006, 2007, 2008
Laughs Storytelling Festival - Virginia
Stone Soup Storytelling Festival - South Carolina
NCSG Storytelling Festival - North Carolina - 2004, 2006
North Carolina Storyfest Headliner - 2005, 2007
RADIO SHOWS
Chattin in Manhattan
WMYN 1490 Talk Radio, North Carolina - Regular Guest
WPET 950 am Gospel Radio Show - Summer Series
Reaching Peak Radio Show
T Love Energy Awareness Radio Show
North Carolina Public Radio Rockingham - Regular Guest
---