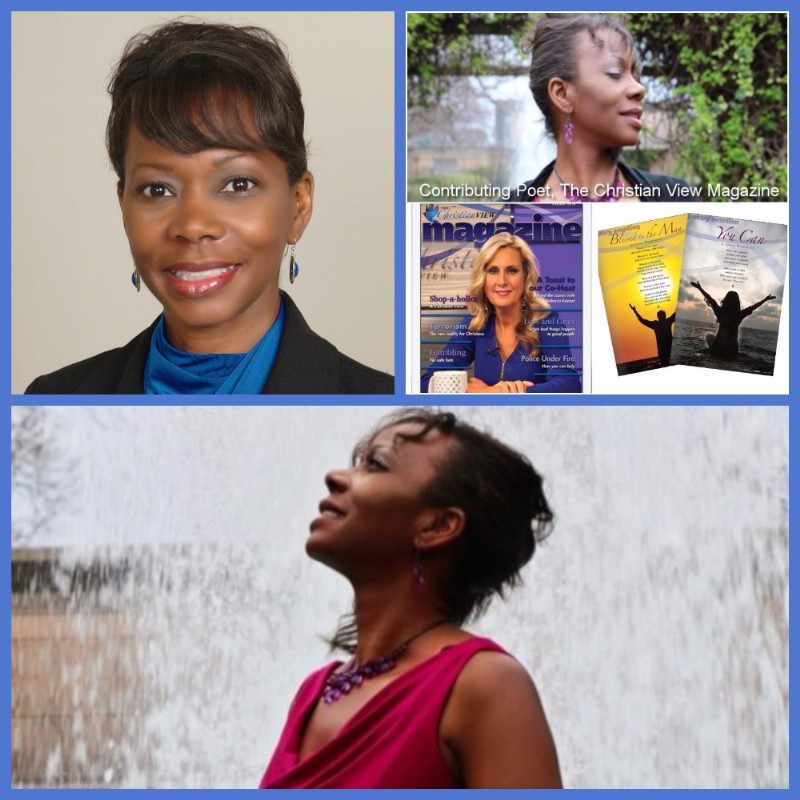 Angela Washington
Poetry,
Motivation and More
---
Spiritual poet, writer, leader, and motivational speaker Angela Washington has a unique gift to turn a poem into a prayer for the brokenhearted.
Her ministry of words, motivational and poetic, is powerful, gentle, expressive, and biblical. Angela speaks and writes what others think, feel, and utter only to God. Simple yet profound, her words are messages to God and from God.
Her spiritual journey began at the age of 12 in a church that nurtured her spiritual gifts and offered ministry opportunities. Angela became a church usher and a member of the church choir. She played drums, sang on the radio, and was ordained as a missionary, traveling to other churches as a featured guest speaker at just 12 and 13 years old.
Her promising spiritual beginnings took a turn when she moved to a different town where she experienced her greatest disappointments, physical illnesses, and made her worst choices. She could not know that this unexpected horrific time in her life would become the foundation for her future poetic ministry.
When she moved to a different state and found herself again under ministry leadership that nurtured her unique gifts, Angela began the second genesis of her spiritual journey. She finally faced her weaknesses and the issues in her past that had crippled her personal and spiritual growth. Bubbling up in her was a gift to write spiritual poems that told poignant stories of common themes that resonated with the hearts of many.
Having written over 1,000 spiritual poems and motivational pieces in ten years, Angela is currently the contributing poet for The Christian View Magazine, a ministry of the multiple award-winning television talk show, The Christian View. She is also a ghost writer of motivational material and a motivational speaker.
As a speaker, Angela connects with men, women, and children of all ages. Her eyes, her voice, and her body language express her strength as she walks her audience through the struggles of life. Everyone connects with aspects of Angela's story in one way or another. As she shares pieces of her life and pieces of her heart, audiences are amazed by her strength.
After hearing her story, audience members often ask how someone so young could have dealt with sexual assault and a parent who struggled with depression and domestic violence, attempted suicide, committed homicide, and was addicted to crack. The years of these trials and horrors did not destroy Angela. Through the grace of God and her faith, Angela freely shares her heartbreaks, losses, struggles, and blessings with warmth, empathy, and compassion - - seamlessly intertwining original poetry that pierces straight to the heart and soul of the listener.
Only God could bring Angela through such difficult life experiences and still have love in her heart for those that hurt her. She shares her stories and her poetry for His glory and to further His work in the lives of her audience.
Angela is a survivor and today she thrives, having earned a Psychology B.S. and Business B.S., raised two children, and speaking and sharing her poetry nationwide via conferences, social media, and The Christian View Magazine.
---