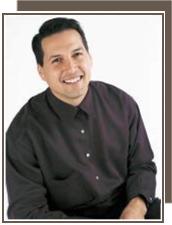 Douglas Weiss, Ph.D.
Speaking to the Hearts of Couples,
Men, and Women
About Real-Life Issues
As the Executive Director of Heart To Heart Counseling Center, Douglas Weiss devotes his time to counseling, lecturing and writing books that enhance both personal and marital relationships. Douglas Weiss is a frequent guest on numerous national radio and television shows including Oprah, Good Morning America, TBN, The 700 Club and many others.
Weiss's "tell it like it is" style is both direct yet compassionate. The Sex, Men & God conferences have been experienced at gathering for men's breakfasts, men's retreats and conferences where men experience great personal growth and understanding into their sexuality...where other speakers rarely go.
The Ministering to the Sexually Addicted conference will be life changing and rewarding for those that are hurting and also for those that desire to minister to the hurting.
Couples attending the Intimacy Conference discover how to discuss their desires, learn the importance of marital dating, how to connect emotionally, how to let go of your past and much more.
The Best Sex for Men conference includes how to work with your wife's sexual design, how to know and accept your wife's sexual personality, what does it mean to have the bed "undefiled" and creating a sexual agreement that works for sexual harmony.
At the Best Sex for Women conference women discover the three words every man wants to hear, how to have and maintain sexual desire, and techniques to make intimacy more powerful for both of you.
Dr. Weiss' couple's, men's and women's conferences are encouraging, informative, open, and honest. For more information about scheduling a conference with Douglas Weiss, please contact Stacy Robinson at 1.800.782.2995 or
Stacy@TheRobinsonAgency.com
. We look forward to assisting you.
---
Presentation Topics / Programs . . .
Intimacy: Spiritual, Emotional & Physical Intimacy

For: Couples
Length: Fri. Eve. and/or Sat. Morn.
Options: Couples Retreats / Couples Conferences; Pastors, Pastoral Staff and Ministry Leadership Development
Healthy marriages are vital for leaders that are reaching out to others. Couples attending this conference will be given the tools needed for an abundant marriage. Dr. Douglas Weiss will walk couples through the three levels.

Attendees will:
. Understand the principles of intimacy
. Discover the roadblocks to intimacy
. Find ways to make intimacy a part of their daily life
. Learn how to transform their marriage in 100 short days!
For: Men Only
Length: Up to 3 hrs.
Options: Men's Breakfasts/Men's Retreats/Men's Personal Growth Conferences


During the first hour of this conference, the male listeners are provided with practical skills on how to stay sexually free within a sexually insane culture. The second hour of this presentation pertains to shepherding your sons sexually. Men will be taught how to raise sexually healthy sons so that the next generation of Christian men can begin their sexuality in an open, healthy and informed manner. The last hour of teaching will relate to how to have the best sex of your life. This three-hour seminar will radically change men's lives and give them the sexual confidence that Christian men need today.
Ministry of Kings and Queens
For: Men and Women
Length: Up to 3 hrs.
Options: Men's, Women's & Couple Conferences/Church Services

This dynamic conference sets into motion the paradigm of laity being a part of the royalty referred to in the scriptures. The participant will gain Biblical grounding to begin recognizing themselves as the kings and queens of God. They also are challenged to follow the Bible's royal commands for purity, along with realizing their responsibility for their city and becoming intercessors for the individuals that they influence in their day to day lives. Attendees will leave this conference with a enlarged vision for their life, and practical responsibility in the kingdom of God.
Best Sex For Men/For Women
For: Men or Women
Length: Up to 1½ hrs.
Options: Men's Conference/Retreats/Breakfast Women's Conference/Meetings

This conference designed for either men or women (not both together) will stem from the premise that most of us have not been taught about sexual intimacy. Dr. Weiss deals with the issues that this lack of information may have created in the lives of many relationships today. Doug Weiss will explore the beauty of God's desire for us sexually. Often when we can accept the truths of this conference we are much more likely to be sexually confident and secure.
For: Singles
Length: Up to 3 hrs.
Options: Singles Retreats/Conferences/Meetings

This is a contemporary conference for singles. Having an awareness of single's issues, Dr. Douglas Weiss delves into single matters such as the Internet issues, dating/courting, sexuality, dealing with the past and developing practical skills to prepare for a future marriage or
continued singleness. God loves singles and desires for them to be unlimited in their success as a single.
Ministering to the Sexual Addicted
For: Clergy, Ministries, Lay Members, Mental Health Professionals & others desiring to minister to those struggling in this area (Men & Women)
Length: 2-3 hours
Options: Pastors, Pastoral Staff and Ministry Leadership Trainings/Meetings and/or Development;

Men's Breakfast / Men's Personal Growth Conference / Men's Retreats


This seminar is beneficial for those embarking in the ministry of helping men in their church and/or community struggling with pornography, the internet or other sexual sin. As the author of several books pertaining to sexual addiction recovery, Douglas Weiss has ministered sexual freedom to many all over the world. This conference will help listeners understand sexual addiction, its roots and the path toward healing. Your church can become part of the solution for men who need sexual healing. This is a great way to promote Freedom Support Groups within your church.
---
Dr. Weiss' Books Include . . .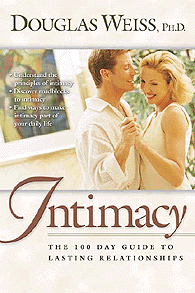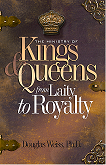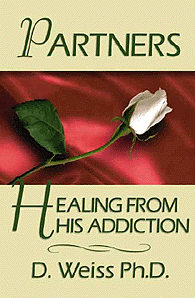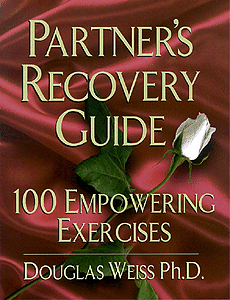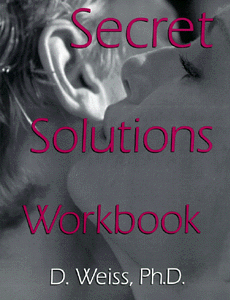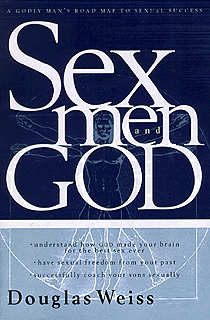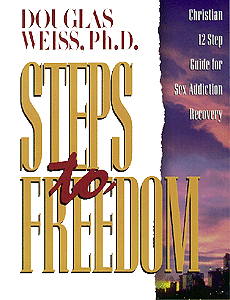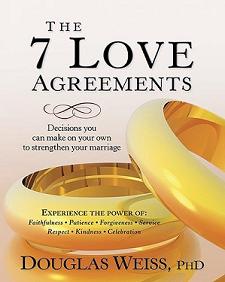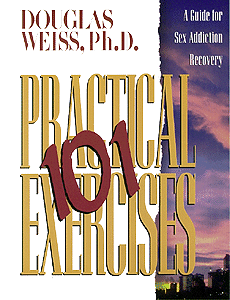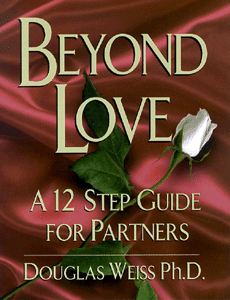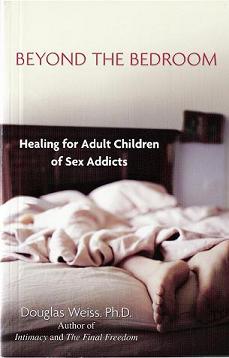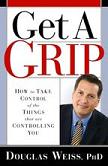 ---
The Oprah Winfrey Show

Good Morning America

CNN

The 700 Club


James Robison

The Edge with Paula Zahn

Sex, Lies & Obsession, Life Time Movie

At Home Live




Time For Hope


The Cope Show


On Main Street




Shirley, Toronto

It's A New Day


Jane Witney, Boston

Cybil Sheppard Show

LeSea Broadcast Live




CNBC's Real Personal

Celebration with Daystar




The Leeza Gibbons Show

Family Enrichment Series




Sally Jesse Raphael Show

Trinity Broadcast Network


Brian Gumble/Eye on the Nation
---
Testimonials . . .
Conferences
I first heard Dr. Weiss speak when he was the speaker for a men's retreat and Sunday morning service at POWER Centre Church International in Belleville, MI. I was struck by the candor of Dr. Weiss' message when he spoke to the congregation and the tremendous impression he made on my father. Dad could not stop talking about Dr. Weiss, his significant impact on the men of our congregation. I strongly believe in the message that Dr. Weiss imparts. K.A.

After more than thirty years of marriage one would think that there wasn't anything more to learn about a spouse or marriage. Not true! The Doug Weiss conference gave us new insights into each other and new tools to use to enhance our relationship and revitalize our marriage. Besides that, it was just plain fun! We'd recommend it to anyone and we're looking forward to attending again. J & C

I want to thank you from the bottom of my heart for following the Holy Spirit to build this ministry for men and women who need deliverance and freedom from sexual addictions. It is a bright ray of hope. M.F.

I just wanted to thank you for the Promise Keepers conference that you had in Medicine Hat. In many ways I think my husband being there saved our marriage. Being told that God is also his Father-in-law I think I made everything hit home. He has been more helpful and considerate since being at your seminar. We had gone to counseling and that was going no where. I was feeling like I didn't know what to do, I was running out of ideas. But what was said hit a cord and you wouldn't recognize us now. Thanks, S.

I want to express to your my deep appreciation. Your class was very well received by the delegates and the information that you shared with them will really enhance their ministries. You have a very unique ministry with a very select population that is in great need of physical, spiritual, and emotional restoration. When you share your expertise with our people it helps them to be not only better informed, but to be better able to actually conduct specific ministries. I trust that you enjoyed your time with us as much as we enjoy having you as part of the teaching team. God bless you as you continue to minister for the Lord. E.R.

I wanted to share with you some of the fruit form your time with us! Feedback from couples has been outstanding! One woman told me her husband had never prayed with her before--now ten days after ha has not missed a day! On top of that he has attended worship with her for the past three Sundays! A first! A number of other couples have expressed the same sentiment: They were given practical tools that is helping them grow together! We are making plans for another conference! M.F.S. Pastor

We had a blast!! Doug was just a fabulous communicator. I had several couples talk to me at church the following day and express their gratitude for brining Doug to Tucson. Once couple (both husband and wife talking) that we know well told me that Saturday night after the Intimacy session was the best night of their marriage in the last 15 years. We are so thankful and know that many lives will be changed and that God's kingdom work in Tucson has been greatly strengthened. Again, thank you for just a wonderful day. The four associate pastors that were in attendance were just blown away!! I have already spoken with our senior pastor who got back from vacation today and he had already heard from two of the pastors how blessed they were and how they were putting to practice the intimacy material in their own marriages. C.Y.

Just a quick thank you for coming to Northview Church in October 2005. My wife and I attended, then went to the Sex, Men and God talk and bout your book "Intimacy: A 100 Day Guide to Lasting Relationships." We have implemented the sex agreement and date night plus the 2 affirmations, 2 feelings and prayer time. We are having a better relationship now...than in the past 21 years of marriage. Thanks Doug, L.S.

But I believe in giving honor where is due. I was in you conference at Victory Assembly on October 29 with my husband. We have a great marriage but we both know there is always room for improvement. We have always talked to each other. Thanks for all the tips and advice you gave. I really like the feelings sheet. We are going to laminate it and make it a part of our daily routine. The I LOVE YOU thing is fun because when you say I love you normally, you usually say I love you too. So saying thank you was kind of funny. Thanks again for your incredible insight! You are a true blessing to a hurting world. J.M.

I live in Didsbury, Alberta Canada and my 23 year old married daughter and I were truly blessed to be able to attend the seminar for women that Dr. Weiss spoke at in the Centre Street Church in Calgary. I have purchased on of his books and a DVD at Centre Street Church which are so very informative and would like to get the Marriage Improvement Set to share, not only for my husband and I but for my daughter who has been married for a year and my son who is planning to be married in August of 2006. I thank our Lord for all Douglas Weiss does for Him and also like he said at the seminar, for Pastor Henry who loves his congregation enough to address this very important issue.

First of all, I just wanted to say this ministry is awesome. My husband and I recently attended one of your marriage seminars at our church and we were really blessed. Thanks so much, S.B.

I was at the River of Life Church in Haverhill, MA Saturday night when you spoke to the singles. It was an awesome time. And I was totally pleased with your telling it like it is. I just wanted to thank you for all that you told us. D.J.

I would like to send along a blessing to Dr. Doug as I had the pleasure of sitting in on some of his teachings last fall in Red Deer, AB, Canada. Since that conference I have been blessed with many victories and triumphs in my life, as well as God has moved me to lead a Marketplace prayer meeting every Thursday morning. Thank you for your time, God bless. C.C.

I Thank you God for your ministry!! I cannot tell you how influential and life-changing the ministry of Doug Weiss and Heart to Heart has been to me. My husband and I attended an Intimacy Conference where Dr. Doug was the speaker-we got the Intimacy book and are working thru it now. Both resources were extremely insightful and impactful as well. K.R.

I was an honor to get to speak with you this past weekend in Indianapolis. My wife and I drove ninety miles from Danville, IL to hear you speak. We have only been doing the "Intimacy: A 100 Day Guide to Lasting Relationships" for about three days but I already see a change in both of us. I am starting to look at sex a lot differently than I used to. I also purchased your book "Sex, Men and God." I am just about half way thru it and God and I have a lot of work to do. God bless the kingdom work you are doing, I know I have a long way to go but with God's help my wife and I will make it. E.H.

My husband and I attended your Intimacy Conference in Phoenix two months ago and I have been compelled to thank you for helping my husband and I by doing what you have been called to do! My husband is in recovery for sex addiction and we were at a critical crossroad in our marriage and were one step away from divorce before we went to see you speak! Your conference has changed our marriage for the good and our sex life is better than we could have ever though possible! Thank you once again for walking in obedience by sharing with others what the Lord has done for you! R.D.

I would like to thank you for the information I have learned form you. I participated in your conference last month in Indianapolis, IN. My husband and I are reading your book "Intimacy: A 100 Day Guide To Lasting Relationships" together each night in bed. We cannot say enough encouraging words to each other. Instead on negative comments and fault finding, we speak life into each other. We felt we have a great marriage that needed more nurturing. We now have the tools(feelings exercises helped) to do this. D.B.

I want to thank you so much for coming to Austin and coming to Bannockburn. You were such a blessing to my wife and I personally as well as the over 200 men that you spoke to on Sunday. Your love and candidness came through loud and clear and I received many wonderful comments as to the message. One man said that if he had heard this message when he was thirteen, his life would have been completely different. The pastor himself called it a "homerun." This message is changing lives and I couldn't have been more pleased in the job you did in bringing it to the men of central Texas. We would love to have you back soon to speak to both the men and women of our community. Thanks again and if we can ever be of any service to you in the future, please let me know. D.G.
Counseling/Intensives
Many years ago you breathed truth into my heart with your testimony. I began a road to recovery from sexual addiction. Today, my wife and I enjoy a wonderful life together because of your courage to share your life with others. Our hope is that many men will see the light as you speak it. Thank you and God bless you, R.C.

I cam with my husband to your excellent 3 Day Intensive in late January. I am continually impressed and so grateful for the excellent treatment and resources Heart to Heart Counseling Center provides. This is a horrendous isolating problem and your center is the best treatment facility I have come across. E.G.

I want to write and say thank you for the ministry of the intensive you offered my husband and I earlier this month. It has served as a wonderful foundation toward the journey of our recovery individually as well as for our marriage. I have spread the word to many and stand in faith that the ears that heard my testimony will, if guided, seek you out for the same opportunities. The daily exercises you gave us has been such a blessing. The feelings are eye-opening to both of us yet, I must say my favorite part is when we pray together. This is a first in our relationship. I am eternally full of gratitude in your discipline to following the calling that has been placed in your heart. Thank you, thank you, thank the Lord! In appreciation, G.S.

I came to your office with my wife for a three-day intensive workshop. That is the day I still state as the first day of my recovery. I recently received a 1-year medallion from my SAA group for one year of sobriety-using the first day I was with you as the date. I wanted to make sure you knew of this accomplishment. Please accept my thanks for helping me reach this milestone for me. I can't begin to say how different things are for me now. I remember well the time period leading up to me (reluctantly) agreeing to see you. During this time I was lying to everyone - my wife, groups, therapist, etc - insisting that I was NOT acting out when I was still having sex outside my marriage as often as possible and was still masturbating with pornography when possible. My first day with you put all of that to a dead stop. I won't say that things have not been "tough" this past year at times-after all, I am obviously still considered to be a sex addict and I find this addict still wanting me to act out. I have been truly clean with no exchange of ANYTHING with former sex partners. I have just completed Step 5 with my sponsor. I am attending SAA meetings each week as well as a Freedom Group Meeting each week. I actually attend these meeting without complaining to my wife and others about how I don't feel I get anything from the meetings. All of this is quite a change for me as compared to the time before I met you. I even have other guys going to SAA asking me what my "secret" is since they find themselves acting out on a regular basis. My main response is that I realized I actually enjoy being a sober person MUCH better than a person who is always acting out. I told them that working the steps with my sponsor actually helped me keep my mind where it should be. I told them that a major help was with my first two polygraphs as well as tracking software on my computer which helped break my "pattern" I established for acting out with the computer. I'm not stupid enough at this pint to EVER say I am "cured" but I am certainly feeling much better about my life and where I am with my addiction. Your time with me certainly got me started in the right direction as well as showing me realistically how I can heal from this addiction. You have my greatest thanks and appreciation for what you did for me a year ago. Best wishes for continued success with your ministry. R.S.

Thank you for what you do for so many of us in His Name. You have a way of counseling that is not like anyone else we have ever known before. You cut through the dirt to get to the rest of the problem-quickly. My husband and I are consciously doing the things you have recommended. I have even heard him tell the guys from his tele-group meetings how effective you are. We have a long way to go in our marriage. I must say, he is off to a good start! Thank you, thank you, thank you for your time, honesty, knowledge, strength, courage and encouragement expressed to us. You are so professional, so direct, so focused and so compassionate in pointing others toward recovery. You valued our time, money and our marriage by wasting no time in each session. God continue to bless your life of service and expertise to others. You, my friend, are a blessing. We commit to pray for you, your family and your ministry as all of you pray for us. C.N.

Just a quick note to say "thanks" is quite insufficient in communicating what I truly feel in my heart about Heart to Heart's team. We just returned from Colorado Springs Thursday evening and are so grateful that you made this opportunity for us to attend the 3-Day Intensive. We are truly walking toward freedom and health one day at a time. This is the best thing we've ever done for ourselves, individually, as well as for our marriage. I don't know the end of the story, but I know that I now have the tools to become healthy and whole. I've made a daily recovery plan and am strongly committed to it. Please know that you are making a difference...please don't ever quit...your ministry is so desperately needed. It has literally saved my life. God bless you in all you set your hands to do to bring the message of hope and freedom to those who are bound. T.W.

First, I want to thank you so much for your help. My wife and I attended one of your three day intensives back in April and she is maintaining sobriety. Six months sober! I have continued to research sex addiction and am constantly impressed by how your program systematically addressed the addiction from the core, trauma issues, all the way thought urge control and daily development. It has been a huge blessing to watch my wife slowly emerge into a person again. So again thanks. M.L.

Doug, I thank God for your passion, your vision and the work that you are doing in the hearts of many hurting people. T. H.

All the information I have received from Heart to Heart Counseling Center and Dr. Doug Weiss has been so very helpful in my ongoing recovery as a partner of a SA. Thank you for helping me understand SA and thank you for helping me through this most difficult time. L.B.

I had counseled with you here in Fort Worth and wanted to let you know that your advice still helps me day to day. After seven years life is great. Thanks for helping me with that first step. I hope all is going well with you. A.S.

Just wanted to say think you again for all the counseling you gave my husband and I a couple of years ago! Our marriage is wonderful and it is because you allowed God to use you. Without our time with you I know we would not be able to share this blessing of a birth announcement with you. S.F.

First off I want to let you know how grateful I am for you and your ministry and all you have meant to me and my wife. You have truly been a God send. Because of you our marriage is being rebuilt and I know will be better than it ever was. I have to say that one of the most significant parts of your ministry for me has been the Freedom Groups. Thank you again for all you have done personally for me, my wife and my family and for all the couples you have impacted. S.H.

Today marks one year since our first day at our 3-day intensive. I just wanted to write and say thank you to God for calling you to minister to people hurting in this area of life and love, to your wife for supporting
and encouraging you, and to your obedience and courage of heart to do what God's called you to do.

I have renewed feelings of love for my husband that I didn't think I'd ever have again at times, or ever feel this soon in our process through recovery. I can honestly say that I, we, are reaping the blessings of
persevering through the trials and applying what we've learned from Heart to Heart into our marriage.

God has opened the door to share with others; We have shared the "Good Enough to Wait" video with several people, as well as all the other books and video materials we brought back home, my husband has shared his testimony and worked through "Sex, Men and God" with the men's Bible study group at church, and I have been meeting weekly with another woman in our community and working through the partners recovery books together since last March.

We still have room for improvement, consistency, and finishing strong with the exercises and twelve steps; while praising God for the work he's done and doing in us.

The Bible says to share all good things with those who have taught us - I
felt today was a good time to reflect and share what God has done. C.M.

My husband and I just attended a 3-Day Intensive with Dr. Doug in August and found it to be so amazing. We so appreciate the incredible ministry of all of you at Heart to Heart. God is using you all in amazing ways! K.R.
Materials
Dr. Weiss-his materials, his knowledge-has been extraordinarily instrumental in helping dear friends in my life. Additionally, I have had the privilege of using his material to teach large groups of women and teens in a preventative manner. God bless your marriage and your ministry! C.F.

I initially saw you on Paul White's Ministry one morning and that is where I ordered your book, "Get a Grip." I just finished reading it this morning. I must say that your Christian heart shines through your sincere message in helping those who seek help. It feels like you truly have a heart of Gods in wanting to help people is your main focus, not money. Thank you for writing such an honest self help book with Godly guidance as the principles for living a good life. There is a lot of Power in Truth! L.G.

I love Douglas Weiss!! I've started a play group/Bible study in my home on Friday mornings for moms to come and study Weiss' book The 7 Love Agreements. They all have fallen in love with the book and are keeping each other accountable in their efforts to keep the agreements. It's awesome! Give him a thumbs up from me and a thanks for following God's plan for his life. His book is really ministering to these stressed out moms who feel further away from their husbands then ever before. They're all new moms trying to find out how to keep God first in their marriage and rekindle the intimacy they had with their spouse way back in the beginning-before the kids and the bills, etc...L.S.

I'm really enjoying the Intimacy book. You have such a down-to-earth writing style, it's positively refreshing! A.P.

We use the Steps to Sexual Health-LOVE IT! Whenever we have used the Steps to Sexual Health series we always hear favorable comments! Lives are changed. Praise God! C.L.

I recently came across your material and I must tell you that it was the most liberating and life changing material I have ever read. This is a must information for the men of the body of Christ. I want you to know that the materials I read not only encouraged me to have the men of our church to read your books, but they also helped me find answers and freedom in areas I did not even realize were problems. Thanks, D.H.

I wanted to send out a BIG thanks for your help with providing materials that help reach our clients. We have been using your tape series on Sexual Integrity at our Sanford Crisis Pregnancy Center for over a year now and have taught the principals to youth groups and women's groups around our community. D.M.

I just wanted to thank you for helping place sexual purity as a much higher priority than it has been. P.K.

I used your partner recovery material 4 years ago after hearing about your in New Man Magazine. My husband is at your 3-Day Intensive now. Your material is the best I've ever seen for partners. Your intensive is giving him is first HOPE. I have faith God has and is using your help to restore relationship, free my husband, and help us build a new marriage. S.S.

We have been very blessed by the books we have received, in our marriage and in our adult children's marriages and in friend's marriages to whom we have given the book "Intimacy: A 100 Day Guide to Lasting Relationships." My husband and I have been married 30 years and now have a great marriage. We have gotten into the habit of regular prayer, Bible study, sharing feelings and complementing and thanking each other. May God continue to bless your ministry and marriage.

I just recently purchased your 2-hour CD "Sex, Men and God" on freedom from masturbation and pornography. Your CD forced me to admit that I am standing at the cross-roads of my spiritual journey. I have rededicated my 1) Spirit, 2) Soul and 3) Body to the Lord. As soon as I send the email to you, I will be contacting some fellow Christians and request that they be willing to hold me accountable. Thank you for your willingness to be used, of the Lord, in this vital role. L.F.

DR DOUG is my hero and is quickly becoming the same to women and men I minister to. We pray for you and your ministry, and your family. We thank Lord Jesus for you, keep up the important and healing work God has given you to do. D.Q.

We just purchased the "Winning@Marriage" DVD's and are getting SO much from their Biblical and practical content! Thank you all for being vulnerable and investing your lives into ours! G.

"Sex, Men and God" was the first book my SA fiancé read cover to cover on this [subject] and he was blessed and helped along the path to freedom. I also have been greatly helped by Doug's practical everyday language on this subject for the acting out person and the partner and most of all that you know the Lord our Savior is the real answer. C.M.
Media
I saw a replay of Dr. Weiss' appearance on the Joni show in Dallas this evening. I am a Christian that struggles with pornography. Thanks to what Dr. Weiss talked about regarding to keeping my sin a "secret," I will be contacting my Sunday School teacher this weekend and will ask him to be an accountability partner with me. I will ask him to keep me accountable about 1) self gratification (I can't remember what Dr. Weiss called it, but I know what he meant), 2) viewing any pornography in any form. Just in case Dr. Weiss ever wonders whether his is making a difference, he just did. Thanks, and God bless you all. S.B.

I really appreciate what you do and that God raised up a man that stands up for truth and the promotion of God approved sexual information. I've been HAPPILY touched by you and your great info and helps! Take care, D.H.

I am in the UK (England) and I watched the brilliant channel four documentary "Sex Addict" last night. I was truly impressed with the way in which you work with people. N.H.

I caught the program that aired in the UK last night. I wanted to thank you for the Godly and caring way you dealt with the couple concerned. Thank you for your ministry through channel four last night. R.C.

Thank you for your ministry. I thank God for Doug Weiss' boldness in preparing my generation to do His work in the power He has prepared for us. J.J.

I saw your documentary aired on Channel 4 TV on Wednesday night in England. It was a great program and very polished and thoughtfully done. Well done! M.P.

Thanks for being on Daystar on Friday night. That was Awesome! my wife and I went through a class on your book "Intimacy" and went to an all day class you taught at New Life Church last year. Completely changed forever! Thanks so much! T.M.

Dr. Doug, I saw you on Daystar network late Friday night (November 18, 2005). I really was blessed by the ministry, and the answers that come forth, especially on the subject of anorexia in marriage. I would like to know how to get more information on this subject. Tank you and God bless you.

I am watching you on Daystar right now. The program is great! Thank you for staying up so late to minister to people. I have been crying and praying for many of the callers. You can tell some of them are really in pain over their bondage and desperately want help getting free. I'm praying that God will heal and set them free, and then raise them up to be healers of others. Thank you again for doing this for God's precious people! M.P.

I watched you on Daystar TV and it was a real blessing. Thank you for taking the time to reach out to God's children with this normally "untouchable" subject. Some of those questions were uncomfortable to hear, but it is great that God made it possible for the callers to have someone like you and Marcus and Joni, that they could reach out to. I learned a great deal. I hope Marcus and Joni will invite you to do this type of program again soon. It is obviously needed. Thank you again and may God bless you always. L.

My husband and I say you on Celebration last night (Nov. 18th) and it was so exciting to see these issues being addressed. You are truly blessed and anointed by God. Thank you so much for your ministry. We will be praying for you. B.C.

I'm watching your program on talking about sex and answering questions and I want to say I think it's wonderful learning what God has to say and hearing Christians talk openly on TV about it! God bless you! We need more of this kind of programming. People of all ages will learn about the wrong things of sex or the God things. Our kids see the wrong on TV all the time, not to mention adults too. Thank you again. S.F.

I just wanted to email you regarding your show with Dr. Doug Weiss. I thought it was absolutely wonderful and about time! So much of the advice we see regarding personal matters is on secular TV (Dr. Phil, etc...) I believe, we, as Christians, need to seek our advice from the body of Christ, or other Christians and not seek worldly advice. I don't know why Christians act as if there are no issues in sexual areas or it is wrong - as Dr. Weiss stated - sex was something God gave us. What Dr. Weiss had to say was really important to me and helped me in many ways - just hearing about the "neuropath" connection in the brain - was an important thing that EVERYONE needs to hear - it just made so much sense. But Thank You - your love Joni and Marcus and Dr. Weiss, brings healing to those who need it the most, by allowing them a safe place to share their concerns and not be under such deep condemnation. I just wanted to say Thank you and please keep doing this.

I watched your show on Daystar TV at 1:30 AM November 19th. This was an answer to my prayer for wisdom and understanding. May God met all of your needs and continue to use you in this area. This is so much needed in the church. R.P.

The Dr. Weiss late night show was very helpful and interesting. Keep his show on---maybe we won't have so many repressed Christians.
---
---