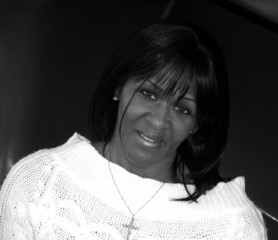 Is Something Wrong In Your Church?
Just the Nuts & Bolts, Please
We Must Debate - For Augustine Has Missed The Mark - The Millennial Controversy
---
Staci S. Williams

is the founder and president of VISIONS Christian Ministry, Inc., a national and international ministry that seeks to enlighten and ignite individuals with the knowledge and love of Jesus Christ by educating, engaging, and extending the hand of God.
As one of only a few female theologians, Staci's speaking and teaching styles mesmerizes audiences with clarity and supreme authority. Although elegant, Dr. Williams dominates Bible prophecy and is known for her specialization in the prophetic arena.
An ordained minister, Staci is a graduate of Texas Woman's University where she earned the Bachelor of Science in Political Science and the Bachelor of Science in Psychology. She holds the master of Divinity pre-PhD from Liberty Baptist Theological Seminary and is a Doctorate of Philosophy in Theology, University of Edinburgh, Edinburgh, Scotland - England.
Staci is recognized for her academic excellence and for her "in your face" truths coupled with a compassion that resonates across hearts, not to mention cultural and religious obstacles. She is an articular orator who inspires and motivates from a myriad of disciplines, proficient in over five languages. Dr. Fred Smith, Liberty Professor, states, "she is brilliant." Her passion for God comes through at the very moment you experience her.
Dr. Williams has served as Pastor of Christian Education at Eighth Street Baptist Church in Lynchburg, Virginia. She currently preaches and speaks worldwide, including past engagements in Bucharest and Vaslui, Romania, as well as facilitating a prayer retreat in Paris, France. Staci has been sent and has carried the gospel of Jesus Christ to the far places, including Prague, Czech Republic; Vienna, Austria; Budapest, Hungary; and the back roads of the Ukraine. Staci hosts a weekly radio broadcast called Excalibur, The Sword of Bible Prophecy, and her teachings reach a worldwide audience via live streaming through her ministry website.
She is the author of several works, including ...
Is Something Wrong in Your Church?; Just the Nuts & Bolts, Please; We Must Debate - for Augustine has Missed the Mark - The Millennial Controversy
, and her first novel,
Latter Day Log.
---
Speaking T

op

ics Include . . .
Straight Gate ... Narrow Road!
Are you on the road less traveled? The inner desire of every human is to know "what the future holds." Whether it pertains to his or her personal space, called life, or the climactic epilogue of this entire age. Regardless of belief, the Lord who is our God has revealed the truth of "future" from the Prophets of Old to and through the Book of Revelation. And Staci has been prophetically appointed to open these spoken truths to every ear that will hear. Direct from the line of the "Left Behind" authors; Bible prophecy straight from the Word, where we teach the Truth! (As it is written: "I believed and therefore I spoke," we also believe and therefore speak ...)
Sound Doctrine or Complacent Ear Itching
Falling into the 'tolerance trap' might indicate your ear has contracted an infection. "But how can this be?" you might ask. The spirit of anti-Christ abounds, as the whole world demands Christians to be 'tolerant' of all beliefs, attitudes, actions, and the like. Yet, a spirit of 'intolerance' is levied toward the Lord Jesus, the Holy Bible, and Christian values and principles. This presentation identifies those small "it doesn't matter" demands or moments we all face every day attempting to draw us into the 'tolerance' debacle. 'Sound doctrine' is a modern teaching in Christian education, speaking about any biblical topic, equipping you with the necessary tools to fight against this infection as it subtly attacks from your corporate/work environment, by and through relationships, or day-to-day occurrences. (II Timothy 4:1-5)
We Ought to Obey God Rather Than Men (Acts 5:29)
Although Staci bid farewell to the legal world and government arena at the direction of The Almighty, she is an expert in political science and the law. Uniquely qualified to address the issues of the time, governmental policies, and ordinances through the light of God's Word, Staci enlightens with a message full of facts and profound directness traversing daily headlines with that morality and stance professing Christians should uphold. Motivating spirits to maintain the "cross" throughout Supreme Court decisions, government shutdowns, recession and financial distresses, criminal elements or terroristic lawlessness. "A topic and session that inspires to endure."
An Age-Appropriate Resiliency Program
So, you didn't land that six-figure position. Or you just experienced the death of a close relative. Maybe a relationship went south. No matter the crisis, your life's plan(s) have erupted in flames and left you broken. Prepare ahead for the times called trials and tribulations with B-2-B, an age-appropriate interactive presentation designed not only to ignite the mind, but the spirit as well. Intriguing insight with a bit of humor garnered to give encouragement to the discouraged, and comfort to wounded souls: designed to uplift and enhance coping skills from a "Divine" perspective thrusting into a mindset and will of "can do." For men and women alike who struggle to understand why things happen the way they do.
Messages Designed for Singles Retreats / Conferences
Interactive ... full of humor ... invigorating ... with solid biblical principles! Surpassing 'how to avoid a jerk or jerkette,' Staci's presentation is perfect for singles events that want to incorporate methodologies from the Bible to maneuver the duplicity of the online dating modus operandi. Slated for a woman, what a surprise when found to be awesomely enjoyed by men as well. Expect the unexpected while on The H.U.N.T.TM!
LifeSense (L)
LifeSense (C)
How do you address same-sex marriage? Is the 'circle of life" real? Standards of behavior of standards of belief formulate a person's x morals, dictating what that individual recognizes to be 'right' or 'wrong.' Life Sense is geared to inspire, motivate, and train leaders and students with messages that mingle philosophical insights with theological precepts from the Judeo-Christian Ethical Perspective. An exhilarating presentation applying the practice of biblical ethics to modern-day Christian challenges.
Just the Nuts & Bolts, Please!
(c)
An illuminating independent message based on and strategically modeled after Staci's book series "Just the Nuts & Bolts - Please!", a fascinating exposition developed to challenge or strengthen your beliefs. Staci does not mince words as she tackles various topics with a hands-off political correctness mantra and a hands-on truth serum approach. This series includes topics such as: Faith is Not a Religion; God or Government; Why Christianity and Not Islam.
---
Testimonials
"Staci consistently presents herself in a thoughtful, articulate, engaging manner that is reflective of a willingness and ability to communicate in a structured and organized way. She is well versed academically, and also able to discuss and explain biblical principles in a concise, accurate, and understandable way. She is a valuable member of our ministry team, and we are blessed to have her."
"Staci is a mighty woman of God who reverently fears the Lord and endeavors to passionately pursue His will for her life. She has the ability to converse with contemporary theologians, as well as deliver the Word to the masses in the most delightful presentations. I have watched lives changed by her intentional discipleship, explosive speeches, and amazing giftedness as she motivates and 'wows' others to discover and obey their God-given purpose. Dr. Williams is a consummate laborer of the gospel. Whether in the pulpit or the marketplace, one can be sure that God will be glorified and mankind will be edified by her presence."
Pastor, Hilifavrd Ministries Worship Center
Professor, Liberty Baptist Theological Seminary
"She is high quality, powerful, and inspiring. Dr. Williams is second to none as she 'captivates' and sets a new standard at every level. When she speaks, you can't help but take notice. We are always excited to have her for our events and we highly recommend her for any organization's conference."
National Nonprofit Association
"When you know she will be leading the service or giving the presentation, one cannot help but be that much more excited about the opportunity to hear her. Her professionalism shines through. I love the way she involves the audience. Well thought out and uplifting!"
Department of the Army, USAC
"She is brilliant. Her passion for God comes through at the very moment you experience her."
Liberty Seminar Professor
---