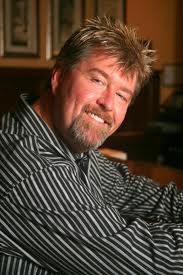 "The Original Comelegist"
Sharing the Message of Hope
The Jamey Ragle Comedy Cafe'
---
For over three decades Jamey Ragle has inspired audiences in small country churches and some of the largest arenas across America. Jamey began singing with the Dixie Melody Boys in the 1970's and soon began speaking and conducting Crusades, Conferences, and The Jamey Ragle Comedy Café.
Jamey has been featured on TBN, PTL, and Living the Life. His passion for breaking down the age barrier and denominational walls has enabled him to share the stage with Chris Tomlin, Todd Agnew, Jeff Foxworthy, actor Steven Baldwin and many more. He has spoken for the United States Navy in Japan, at the Western States Quartet Convention in California, and in hundreds of churches. Jamey has recorded numerous music projects and signature messages such as "Have a Blast While You Last", "Slaying the Dragon of Your Past", and "Dear Dr. Phil."
Jamey continues to travel America passionately sharing the message of love, healing, and hope. Jamey's hilarious comedic style of communication uplifts and inspires. Jamey has been described as a mix between Larry the Cable Guy, Dr. Phil, and Billy Graham. Dr. Jerry Falwell once said that hearing Jamey is like having open heart surgery while being fully conscious - and enjoying every minute of it!
Jamey is currently holding "Preach the Word" meetings with Gold City Quartet, as well as one day meetings, three day crusades, and The Comedy Café ... and when you're looking for laughs and a message for a Christmas service or celebration, ask us about The Jamey Ragle Christmas Comedy Cafe'.
Jamey shares from his heart how we can take the journey from brokenness to wholeness and breathe in new joy. Jamey inspires the listener to recognize the joy and freedom that is only experienced through a genuine God Encounter.
Contact The Robinson Agency for Scheduling Information
---
For over three decades, Jamey Ragle has motivated, inspired, encouraged and created laugh hysteria around the world. Young and old are captivated by his unique and relevant style of communication as his words resonate long after being heard. Jamey is the "Gold Standard" in effective communication and his fingers are on the pulse of corporate America by addressing relevant topics, such as: Conflict Resolution, Time Management, Reclaiming Passion, The Forgotten Art of Listening, and Interpersonal Relations, just to name a few.
Jamey has a unique delivery style that quickly engages and motivates his audience. He is a delightful mix of the hilarious comedy of Larry the Cable Guy with the practical wisdom of Dr. Phil and the insightful leadership of Warren Buffett. Jamey's time spent with your company will inspire, encourage, and entertain, while ultimately advancing their skills in the workplace.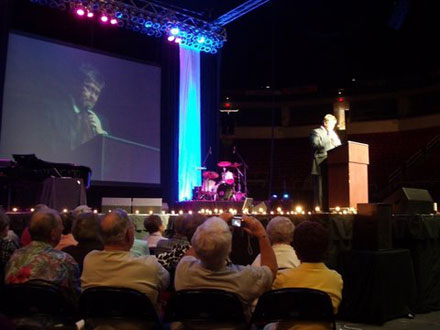 ---