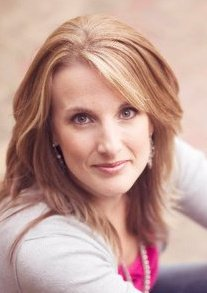 Living Beyond Ministries
---
Women and girls make decisions every day that will affect the rest of their lives. Christi Smith passionately believes that the power of God's Word is 'the' guide for
girls and women to make decisions that will propel them to
live beyond their circumstances and their emotions.
Christi imparts Godly wisdom with clarity, directness, humor, and transparency, whether speaking at a teen girls' retreat, women's conference, or mother-daughter event.
Her pageant background and her years as a pageant coach have given Christi a unique perspective into the real lives, needs, hurts, and dreams of young women. Christi says, "The countless hours I spent in the studio coaching pageant girls one-on-one often resulted in girls pouring their hearts out - sharing personal issues that were very painful to them and that they kept hidden. Today my ministry and message to girls and to adult women is to live not in pursuit of a life filled with earthly prosperity and riches, but to live a life built on the rock-solid foundation of Jesus Christ. The truth is, we should be living as daughters of the King of kings! We are not victims - we are victorious conquerers who do not have to be held captive, but are called to live life to the fullest through Christ!"
Student ministries and girls' ministries through the country are teeming with girls who need Christi's message. Adult women often continue to walk in the hurts of their past and need to know how to 'live beyond.' Christi's message is for women and girls of every season of life and every walk of life.
Christi Smith is an accomplished business professional, a dynamic communicator, a frequent pageant host, and an in-demand consultant on image, style and leadership. The priority of
Living Beyond Ministries is to draw ladies into a close and intimate personal walk with Jesus Christ through a passionate understanding of the Bible.
---
Speaking Topics Include . . .
Where Does Your Treasure Lie?
All that sparkles isn't really gold! A conversation between friends, mothers, daughters and GOD about treasure hunting and what is sitting underneath the big red X.
L.I.V.E. Life: Abundant Living Everyday
Audiences young and old will walk away with some great truths and a few interesting hand motions to help them wake up every day and live the life God has prepared for them.
What's Lurking in Your Closet? A Call to Modesty in this Immodest World
This issue plagues every female that lives and breathes on this planet, and yes, every male too! Christi will lead audiences to recognize the lies of our culture and the thief and the resounding truths of Scripture when looking in the mirror and when looking in the closet. We'll give Satan the boot and invite the Savior into the darkest corners of our closets! (This works really well with a 'what to wear' fashion show emceed by Christi.)
Why stay pure before marriage? Can I be a recycled virgin? How do I set boundaries to guard my heart? ... Christi's straight talk about purity, plus her personal testimony provide a beacon of light and the hope of forgiveness for every girl.
Placing the Jewels in My Crown: The Joyful Journey for Mothers and Daughters
We take a look at how the relationship between mother and daughter can be enriched and strengthened as goals are set and faiths are deepened to chase the dreams written by the Father.
Beyond the Crown: Looking Past the Glitter of the World to the Glow of the Cross
A lively look at Christi's pageant experiences with an eternal perspective challenging her audience to remember our reward lies at the feet of Jesus.
Putting Away My Keds: Finding Acceptance in the Arms of the Saviour
A call to stop looking to this world for acceptance and self worth and start looking to the One who has already accepted us.
Jump Into Life!
Exciting, clear direction for your life comes from knowing and taking joy in your God-given interests and talents. Learn to take inventory, make good decisions, and live your dreams!
Just Do It! Living Without Fear
"But you have not been given a spirit of fear!" Christi leads audiences to stop letting fear steal the moments of their lives. They will leave these sessions rejuvinated by the power we have as believers and partakers of the divine nature!
The Butterfly: Shedding the Chrysalis of Sinful Habits to Reveal the Beauty of God's Hand on our Lives
As we experience the trials that come in life, we have the opportunity to allow them to make us perfect and lacking nothing so we too can soar like the butterfly.
Pursuing Excellence: Walking in the Grace of God
A look at the life of Joseph and his commitment to work as unto the Lord, not unto men.
For Such a Time as This: You are Not a Mistake
Esther's life was not ideal by any means yet she knew that she was born for such a time as this! That truth rings true for you and me as we journey through less than ideal circumstances and issues.
Christi delivers a powerful message on how to be a godly woman that can stand firm.
---
Testimonials . . .
"Christi Smith emceed & spoke at our Brunch/Fashion Show for the youth & ladies of our church. She did an excellent job of using scripture & personal experiences to convey how important our appearance is as a Christian. Christi's character & style made such a positive impression on all who were there. We will definitely have her back in the future!"
Gwen Creasman, Events Coordinator
Glen Haven Baptist Church
McDonough, Georgia
"Christi Smith was the featured speaker at our Senior Adult Luncheon in June. She was a huge blessing! Our Seniors are still talking about how much they enjoyed her uplifting message. I would highly recommend that you consider using Christi at your upcoming events. She will bring encouragement and inspiration from Christ."
Rev. Jimmy Wilson
Global and Community Ministries
Loganville First Baptist Church
"I would like to

highly recommend Christi Smith as a dynamic speaker to ladies. She is a gifted speaker to all ages from the young to the older. Christi spoke last summer to our middle school and high school girls at our church. I recently had a parent tell me that her middle school daughter takes so much pride in her clothes being modest since she heard Christi speak. I also invited Christi to speak at a Ladies Bible Study I hosted in my home for ladies in their 40's. Christi did not know most of the ladies yet she connected so well with them that no one wanted to leave when the study ended.
Christi has a gift of being personal yet professional with her presentations. Her message is illustrated by the consistency of her personal testimony."
Jacki Berrong, Pastor's Wife
Glen Haven Baptist Church
McDonough, Georgia
"I would highly recommend Christi Smith for your next event. She spoke during our Christmas Tea and was able to relate to our ladies of all ages (13-80).

She was entertaining, funny and had a special way of bringing the scriptures to life. Using Mary as an example, we came to understand that when our plans get interrupted - that interruption can take on an entirely different meaning, especially when it's God's plan! I have only had wonderful responses on how much our ladies enjoyed Christi's message. She was a pleasure to work with, planning the message around our theme, and helping us with promotional materials. The Lord has blessed her with a wonderful ability to reach her audience with Godly wisdom in a very special way."
M
icki Keys,
Women's Ministry
North Peachtree Baptist
Atlanta, Georgia
---