Lou Souders
Teacup Traditions

Lou Souders Travels from Georgia
For More Information: Call 1.800.782.2995 Or Click Here to Send An Email


| | |
| --- | --- |
| Lou Souders is often referred to as "the lady with the gorgeous antique teacups." Teacup Traditions began as a business and ministry offering beautiful antique teacups and saucers along with very touching, inspiring little stories or paragraphs written directly to a special person. For instance, special words from a mother to a daughter-in-law, from friend to friend, from daughter to mother, from mother to daughter on her wedding day, etc. These special little "stories" are written on beautiful "Teacup Traditions" paper and are chosen to be given as a gift with a specially selected antique teacup. | |
Lou shares from her heart on topics particularly relating to relationships among women, as well a woman's role as an encourager to her husband. Lou's speaking style is very "every woman" - she relates to her audience as she would while having a heart-to-heart chat with a friend. Her messages come from her own experiences with the relationships in her own life.

Lou Souders and Teacup Traditions have been featured in Southern Living and Southern Lady, as well as various other print media.


| | |
| --- | --- |
| | Lou is also the author of "Teacup Traditions," a collection of short stories that relate antique cups and saucers with the Potter's purpose and plan for our lives. She uses the cups and saucers to illustrate relationships with others and what she has learned from God. Her beautiful and unusual illustrations can also be modified to fit any message she might be called on to share. Teacups from Lou's beautiful and extensive collection may be purchased gift boxed with the cards. She is also happy to donate a gift for a door prize if this is appropriate for your event. |
---
Lou's speaking topics include . . .
Tea With
The Master Potter

Lou's most requested presentation offers 'lessons in a teacup' (Jeremiah 18:1-6) which often takes audience members from joy and laughter to the occasional tear as Lou focuses on the various relationships and friendships in a woman's life and the ultimate friendship with Jesus Christ.

Stand By Your Man - How to Encourage Your Husband.
Job struggles, health issues, finances - how does a family survive the inevitable crises of life? Lou shares her family's personal struggle with her husband's loss of his career as an airline pilot As the mother of three and grandmother of four, Lou offers insight into the importance of homemaking and being a wife and mother with Godly confidence even amidst the everyday struggles - as well as the occasional extraordinary crises that come along.

Who Will Do It If I Don't?
This encouraging word to homemakers and mothers reminds you that no one will care as much as you or can take your place. Practical insights from teaching a Biblical worldview to your children to building memories as a family are shared.
The Names of God
This three-session indepth Bible study on the names of God gives women a better understanding of Who God is in their lives, how He longs to be their All, and who they truly are in Him.
The Names of God in Psalm 23
In Biblical times, a person's name revealed something about him. The different names of God in Psalm 23 reveal many of His characteristics. You will also learn about the relationship of sheep to their shepherd. The many illustrations Lou uses make Psalm 23 come alive!
Lou's Testimony
Women who hear Lou share her story with such transparency realize that God is there for them and wants to give them hope no matter what their problem. This presentation includes teaching and encouragment on depression, quiet time, trust, and standing on the promises when dreams are shattered.

Don't Buy the Lie: New Age and Humanism Philosophies
There are three prevailing worldviews: Christianity, Humanism and New Age. Lou uses the Bible to expose the false religions of Humanism and New Age. These false beliefs sound good but are subtly deceiving many in the church. Twenty years of research is shared in single sessions or a series of classes called "Don't Buy the Lie."
A Christmas Cup of Tea
Lou is all about making memories with family and friends! In this presentation - perfect for a Christmas tea or banquet! - Lou shares many of her family's holiday traditions and encourages women to focus on creating their own traditions to enjoy today and for future generations.

---
An Exciting and Unique Benefit of Having Lou as Your Speaker!
After hearing Lou's presentations, the women of the audience enjoy visiting her unique and delightful product table which is so much more than a typical 'book and tape table' - it's a complete feast for the eyes! Lou's product line includes not only her beautiful antique teacup collection, but also an extensive line of unique gift items, including many tea-related items.
Lou Souders' inspiring messages, her tender original writings, and her beautiful product line offer a complete package for a women's conference or retreat!

---
Testimonials . . .
"Lou is an awesome and very inspiring speaker. She makes each one of the ladies feel very comfortable as she talks. As Lou speaks you can see the love she has for the Lord and the love she has for others. Her heart is so given fully to the Lord and His Word that through her personal testimonies you can see how the Lord has used her and her family. These personal touches show how deep her faith is and her trust in a Sovereign Lord. She was a delight to have speak at our Women's Tea and she was such an inspiration to each lady. I highly recommend her to speak to any age group -- you will not be disappointed."
Kathy Palmer, Beulah Baptist, Douglasville, Georgia

"Lou Souders is the embodiment of a genteel, gracious, godly woman. Her message combines the best of family living with insights from scripture. Her genuine spirit, devoid of any pretense, resonates with her audience."

Lori Moody, Silsby, Texas


---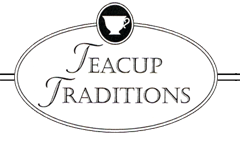 ---
Lou Souders Travels from Georgia
For More Information: Call 1.800.782.2995 Or Click Here to Send An Email


---
Click here to request The Robinson Agency email updates
In order to receive updates that are of most interest to you, please include the state where you live and, if applicable, the type of ministry in which you serve. Please include your email address if it is different from the email address you use to send your request.
---