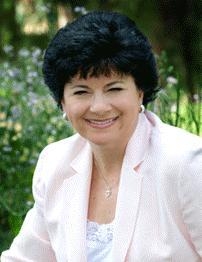 DORI DRABEK
Speaker - Dramatist

Dori Drabek Travels from California
For More Information: Call 1.800.782.2995 Or Click Here to Send An Email



Listening to Dori Drabek speak is like sitting down for a visit with your best friend. She is warm, refreshing and like a ray of sunshine on a cloudy day! You will be delighted by her gift of drama and humor, motivated by her contagious enthusiasm and uplifted as she demonstrates the joy of the Lord in her life. Her enthusiastic speaking style is an encouragement and a delight to her listeners, and her unique characters and monologues fill the room with joy and laughter!
Women need to receive two things when they attend a conference or retreat: first, we need an enjoyable get-away where we can let our hair down and laugh for a while; and, most importantly, we need encouragement that can only be found in God's matchless, timeless Word. Dori brings plenty of both to each event along with a fresh reminder of God's AMAZING LOVE for women of all ages!
Dori's unique characters and monologues add an entertaining touch to any event, and her original poetry is an extra-added blessing! She is available for full-weekend retreats, one-day conferences, luncheons and banquets, and she will custom-tailor her humorous monologues and speaking topics to fit each theme or event!



Dori's Entertaining
Cast of Characters Includes ...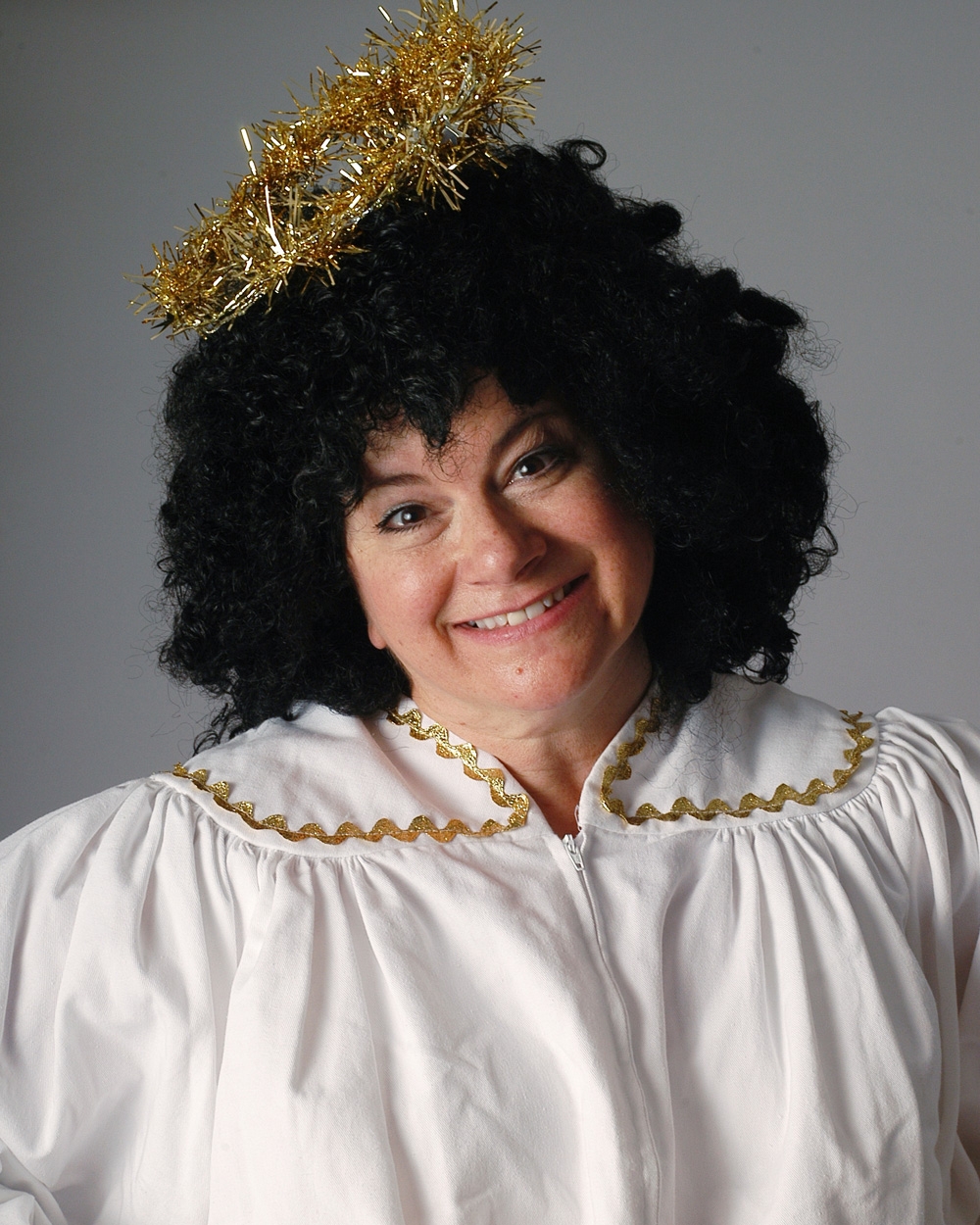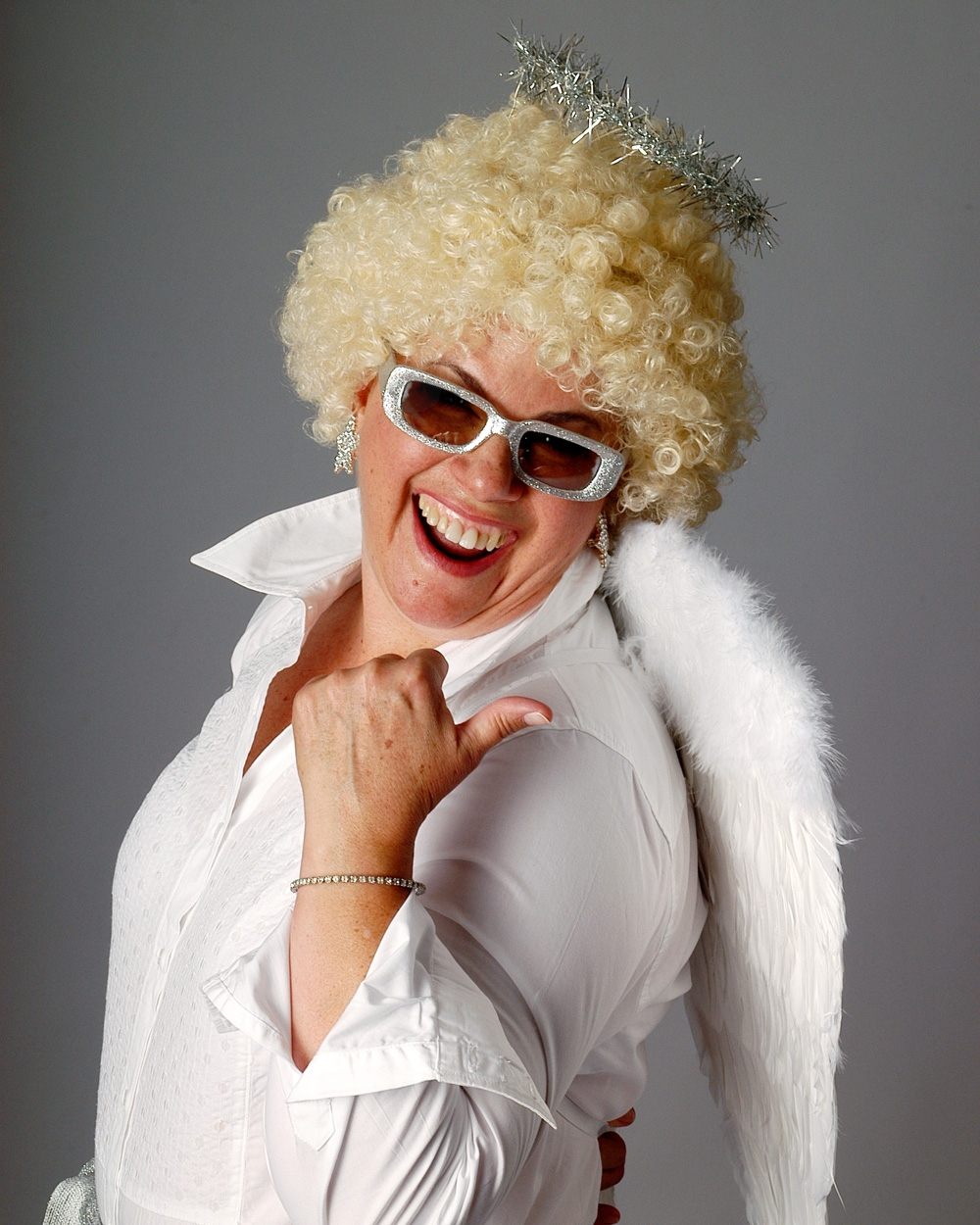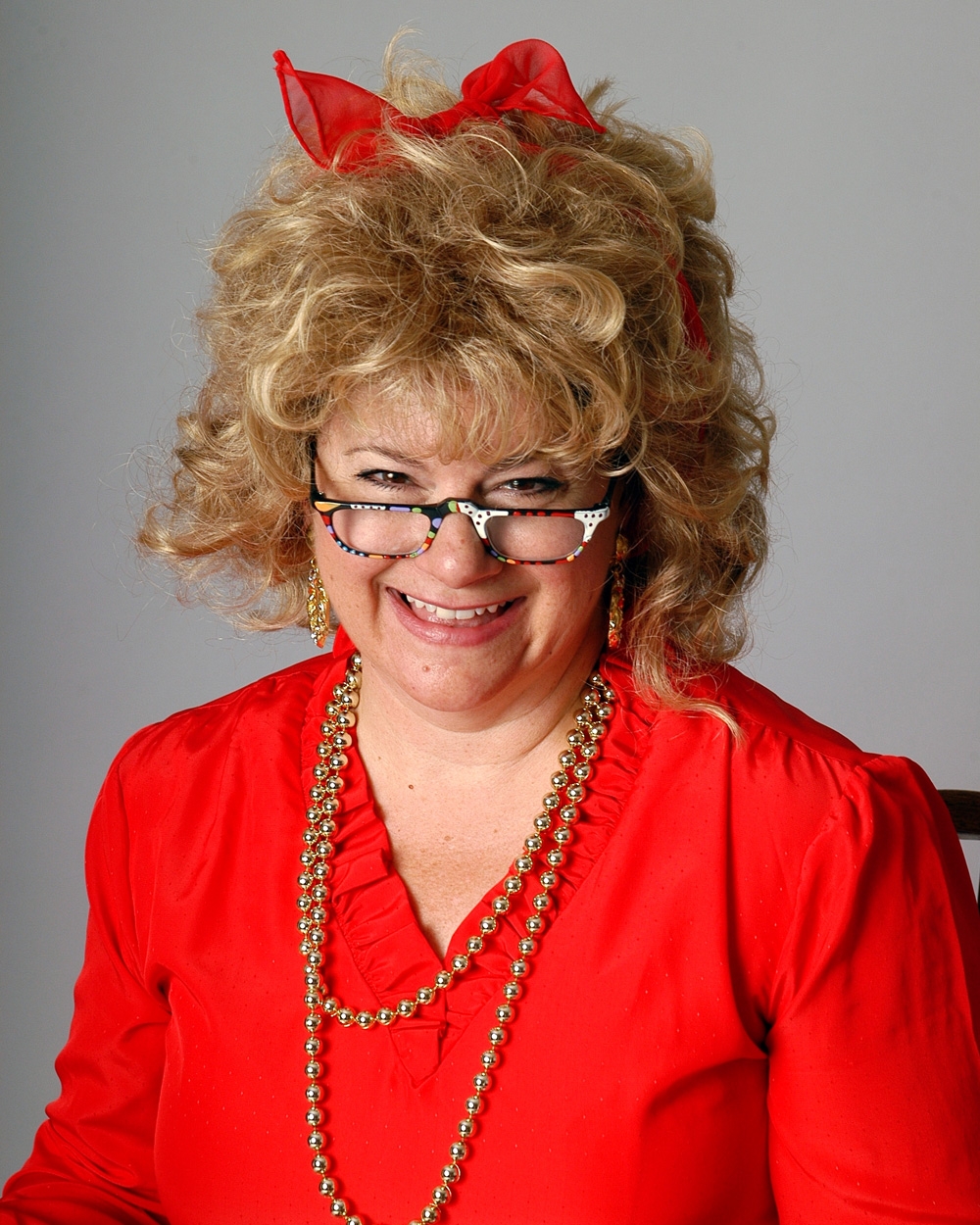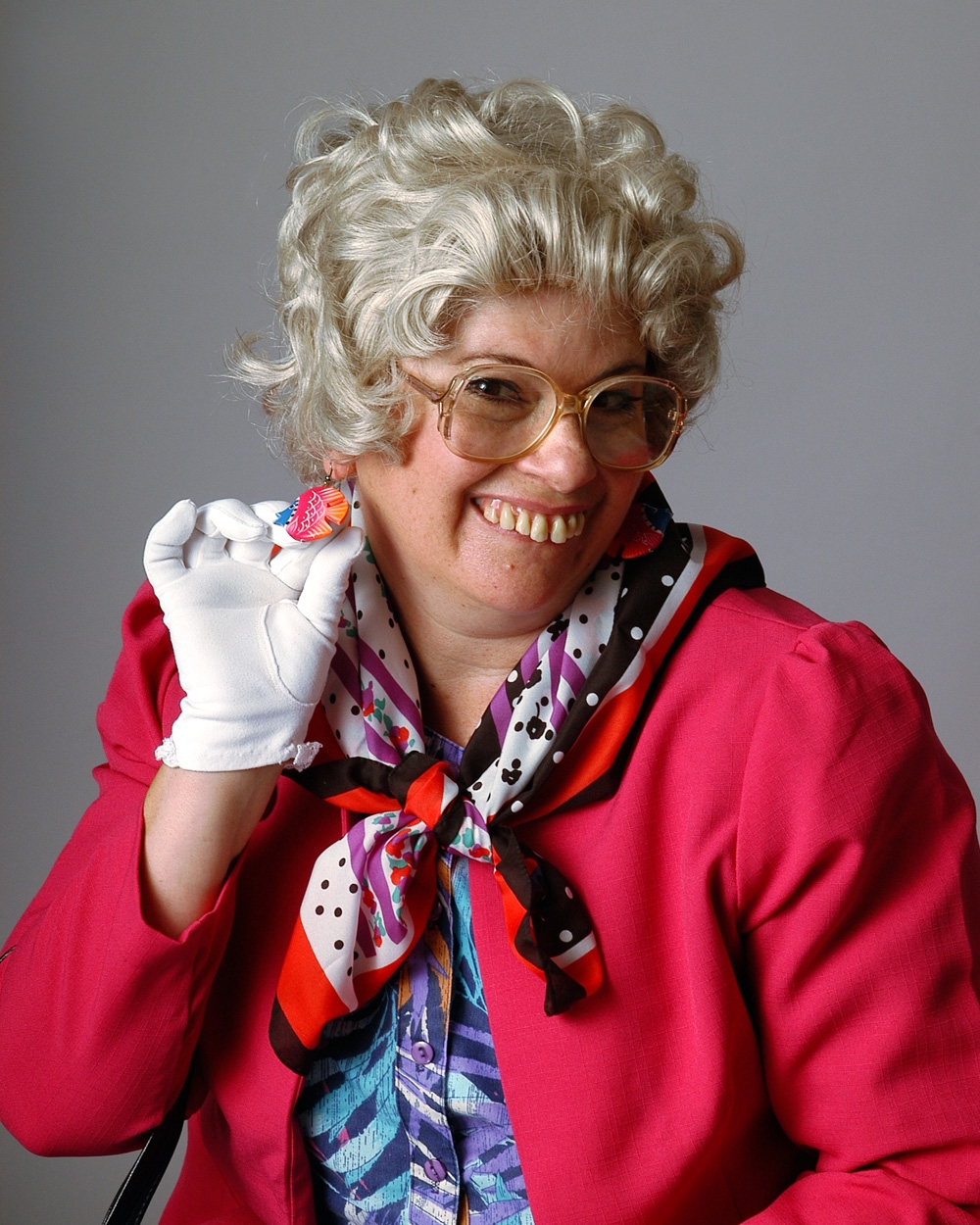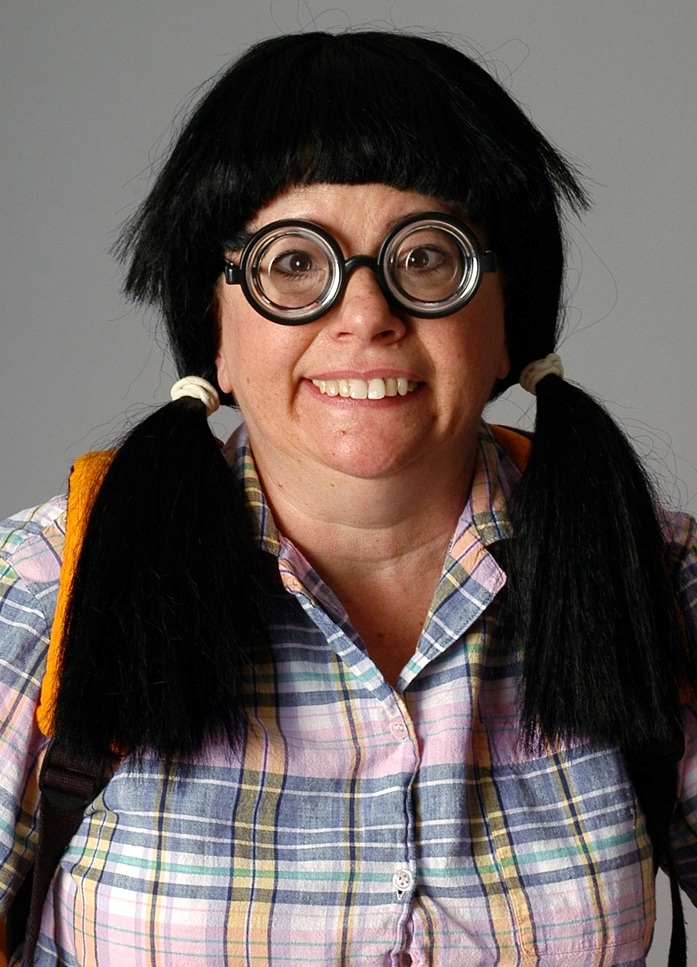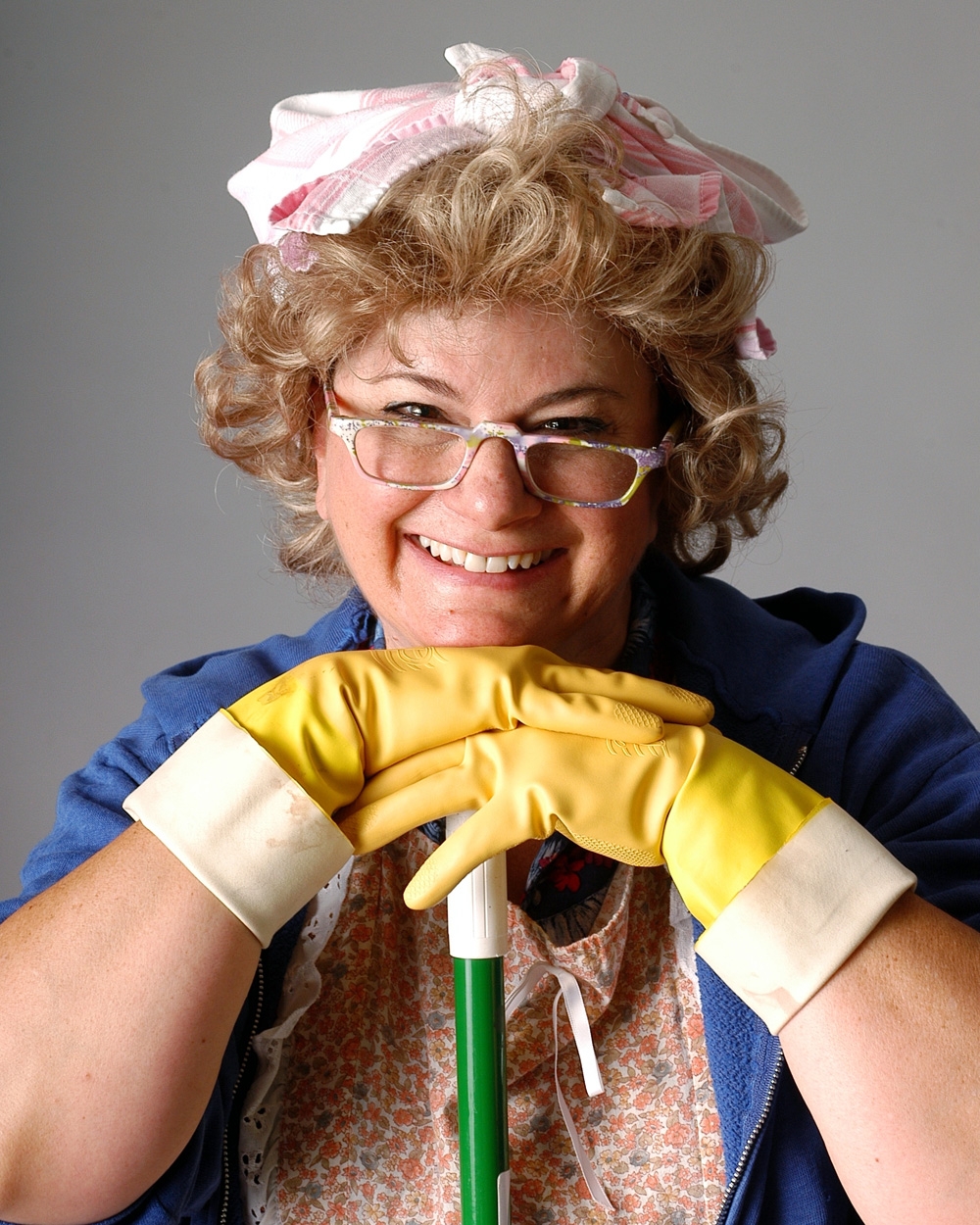 Gloria Josephine Mary Ann Frances Garborino
You can call her Gloria for short. She's a precious young lady with a few minor problems and a little bit of a complex. B elieve me when I tell you that her personal story and testimony will make you cry. She's entertaining and touching at the same time. If you don't invite any other special guest, "she's a must!"

Edna Meeter
Well, you will be blessed, blessed, blessed when YOU finally get to meet Edna! She's a lovable old gal . You'll find her as down to earth as dirt as she shares a little mini-seminar on the topic of BEAUTY. As you can tell by her photo, she's the expert!

Penelope Proper
She is an excellent opener for any conference or retreat. She's generally in search of the "perfect" women's ministry leader, pastor's wife or team leader. She never finds anyone "perfect," but everyone leaves with God's complete seal of approval! She's a little too, too proper, but in a very enjoyable sort of way!!

Henrietta Heinderman
She's the owner and operator of Heinderman's Fitness Center and Day Spa. She won't tolerate anyone's if's, and's or but's as she coaxes all callers to trust her every word! Once they do, they can put all of their if's, and's, and but's behind them forever! It makes all the sense in the world to her and it will to you, too!

Angelina Suprema
Yes, she's an angel all right! An angel with an attitude! She's been working at the Eastern gate for so long that she's picked up an accent! And her attitude? Well, she comes by it naturally! That could be why she has yet to earn her wings . Will she ever learn? I don't think so!

Rappin' Roween
This crazy little rapper will wrap up any retreat or conference with a high-spirited rap that will send every lady home with a smile on her face. Roweena has so much fun she can hardly keep a straight face herself! She'll leave you with one last unforgettable reminder that "He loves you!"

Just Martha
If you can imagine, she's a Bible character with a chip on her shoulder! You have possibly met her in the book of Luke, but that's not how Martha, dear Martha, wants to be remembered. She states her case clearly as she shares her awareness of how women refer to themselves negatively as "a Martha." She comes to tell the whole story and to set the record straight . Being a Martha doesn't make you a bad person.


---
Some of Dori's most popular topics include:Extreme Makeover!

This weekend retreat spotlights making over the inner attitudes of the heart in order to transform the outer countenance of the woman. A full weekend together allows God time to apply the beauty products of His rejuvenating Word to the blemishes that hinder our inner beauty from shining through. The ultimate goal is for each lady to leave renewed and refreshed. from the inside out! Of course, Dori's "Edna" character is a must at any Extreme Makeover event!
Walk in It ...

A theme taken from Jeremiah 6:15, "... walk in it and you will find rest for your souls ..." It's so easy to get lost on the highway of life or thrown off the roller coaster of everyday living, but we have a Heavenly Father who has given us something to hold on to! He gives us a perfect example in His Son who followed His Father's example every step of the way. With the Holy Spirit as your Guide, God's word is your precise map, and with Jesus Christ pointing "The Way," this theme will take you on an adventure you'll want to write home about!
Someday Your Prince Will Come!

This is an outstanding theme for a full weekend retreat or single event. Dori shares her personal search for her "knight in shing armor." Many who have looked for love in all the wrong places find new hope in the love and forgiveness God offers through His Son, Jesus Christ ... our wonderful Prince of Peace! Dori's "Gloria" character is a great opener for any event using this theme.
Capture My Heart Again

This theme intentionally considers the heart and our need to re-focus on our First Love, our Lord and Savior Jesus Christ. We are His betrothed waiting for that glorious moment when He will return and carry us over the threshold of our new home in Heaven with Him. Weary hearts will be stirred to fall in love again with the Creator of all things . Yes, to fall in love again with the one and only King of Love!
Pass It On ...
Before we have anything to pass on to others, we all have things we need to Lay Down, Give Up and
Wrap Up! This topic was originally designed to fill a weekend retreat, but can also be presented as a single challenge. If your church is going through great times, difficult times or preparing for change, "Pass It On" is an ideal choice!

For Your Love. HE Would Do Anything!
This is an evangelical talk based on the simple but wonderful truth of God's amazing, giant love. HE not only would do anything, but HE did do EVERYTHING for our love when HE sent His one and only Son to the Cross of Calvary! This talk is perfect for any type of evangelistic or outreach event!

In My Father's Heart There Is Joy!
When we tap into the very heart of God, it's a WONDER what we can find! This talk will take you to the very heart of the Father's Love. Whether you have had the joy of an exemplary earthly father or not, you will know the joy of being a cherished daughter of God!

When We All Bow Down .
A talk on surrender. This talk addresses those times when we hold on too tightly to what we consider the "important things" in our lives. Once we give it all up to HIM, He has the freedom to do great and mighty things in and through us. more than we could ever ask or think!

Cross My Heart and Hope to Fly!
This talk begins with my personal testimony as we go back to the day when God met me right where I was. The cross of Jesus Christ made a huge difference in my life, but guilt continued to weigh me down . until God showed me how to fly! This talk focuses on the priceless gift of His amazing grace. WE CAN FLY!!

Torn T-Shirts, Chipped China and Jelly Jar
Where do you go after you've failed, been hurt or are disappointed in yourself? This talk gives practical answers and direction to those who wonder what to do with pain, failure, and mistakes. Here's a new piece of rope for those who are at the end of their's.

Beautiful In His Sight
This is a full weekend retreat celebrating the beautiful love relationship we can have with our Heavenly Father when our eyes are fully focused on HIM. YOU truly are beautiful in His sight and He loves you so much He can't take His eyes off of YOU!!


Other topics include:

Gifts That Keep On Giving . A Christmas Talk
Have You Seen the Star? . A Christmas Talk
I Come To the Garden Alone . An Easter Talk
Journaling Your Daily Quiet Time . Not a talk on "conviction," but on "connection"
Prioritizing Your Life for Success or a Mess . An ideal talk for moms' groups
Me, Get Organized? Do I Have To? . A talk designed for the "not so perfect"

PLEASE NOTE:
All topics are flexible. Single talks can be combined to fill a weekend retreat; retreat topics can be condensed to a single talk.



---



Here's what others are saying
about Dori Drabek...

"Listening to Dori speak is like sitting down for a visit with your best friend. You will be delighted by her original poetry, motivated by her contagious enthusiasm, and amazed at how she demonstrates the joy of the Lord in her life. Dori's gift of drama and humor is an extra-added blessing. She's warm, she's refreshing, she's like a ray of sunshine on a cloudy day."
Joan Mathisrud
International Speaker, Soloist, Tustin, California

"We had the great privilege of hearing Dori Drabek speak at our Women's Easter Luncheon. Her message of love and hope was an inspiration to all of us and one we will remember for a long time to come."
Linda MacCubbin
Director of Women's Ministries, Evangelical Free Church, Diamond Bar, California

"I listened with joy as Dori so willingly allowed God to use her and to shape her into His perfect vessel for the moment. Dori has a special glow and presence about her that is the epitome of the Love she so beautifully proclaims. Dori shares her heart and soul under His anointing power."
Marylin Lewis
Financial Director, Diamond Bar, California
"I want to thank you again for doing such a wonderful job as our speaker at the 2003 Mother & Daughter Retreats. You were awesome. I received extremely positive feedback from both mothers and daughters. They enjoyed your speaking, your extremely creative and entertaining characters, and your message of God's love for them. I especially appreciated the extra effort you made to bring in our theme."
Vicky Stevens
Retreat Coordinator, Angeles Crest Christian Camp

"You are a BLESSING! Thanks again for your gifts and talents as they touched the lives of so many women at the retreat. I came home renewed and free from all that I surrendered. Thanks."
Jill Foster
Author, Murrieta, California

"Thank you, Dori, so much for your wonderful ministry to me at the Brea-Olinda Friends Church women's retreat in Idyllwild this weekend. God has richly gifted you with fabulous poetic, dramatic, and speaking talents, as well as deep Bible insights."
Carol R. Laws
Brea-Olinda Friends Church, Brea, California

"What a blessing your messages and characters were to me at the retreat. Your characters are imaginative, wonderful and they present a clear message of the gospel of Jesus Christ in a very non-threatening way. Your obvious obedience to the LORD makes your message all the more clear."
Harriett Strain
Bible Study Leader, Temecula, California

"What a joy it was to meet you and be blessed by your time with us. Truly you are anointed by God to share the truth of God's redeeming love to women. The women were greatly touched by your message of our hope in Christ as we accept His unconditional love for us. One of our attendees called to tell me how she was ministered to at the retreat ... treasuring all she heard. You were used by God in a mighty way."
Carol Wilkinson
Pastor's Wife, Moorpark Presbyterian Church, Moorpark, California

"Thank you so much for coming and sharing your heart with us! You've taken us by the hand and we've walked right into the presence of God. I know the Lord will continue to bless your life and ministry. Thank you for being open and vulnerable."
Connie Farmer
Women's Ministry Director of the Pacific Southwest District, Wesleyan Women International

"Dori, thank you for an inspiring weekend. ... You are a gift from God! I'm so glad you put it on your heart to ask Him what ministry you could do for women. He directed you and you have touched the lives of not only myself but of every woman in the room. Keep doing what you're doing."
Carol Oxford
Seacoast Community Church, Encinitas, California



---


Dori Drabek Travels from California
For More Information: Call 1.800.782.2995 Or Click Here to Send An Email


---

Click here to request The Robinson Agency email updates
In order to receive updates that are of most interest to you, please include the state where you live and, if applicable, the type of ministry in which you serve. Please include your email address if it is different from the email address you use to send your request.


---