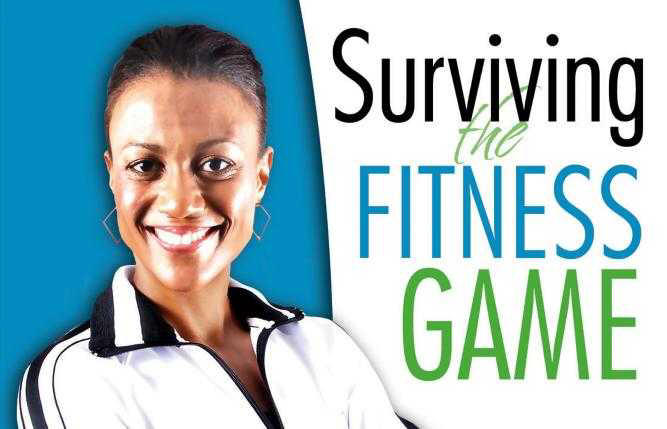 JoAnna Ward
Contestant on
CBS's Hit Show
Surviving the Fitness Game

Travels from Georgia
For More Information: Call 1.800.782.2995
---
JoAnna Ward of CBS's "Survivor: Amazon" brings a bold message of surviving and thriving in her motivational and inspirational presentations for corporate, school, community, and church groups.

"Survivor" fans remember JoAnna for her bold witness and her loud and lovely songs of praise in the Amazon jungle - she frequently burst into song with "Hallelujah! Oh, Glory! Amen!" ... "because God inhabits the praises of His people."

JoAnna's speaking presentations include fascinating and humorous behind-the-scenes glimpses of the hugely successful television phenomenon "Survivor." Audiences are inspired as JoAnna shares how she was able to maintain and boldly proclaim her witness for Jesus Christ throughout her "Survivor" experience, and how her stand for Christ impacted other Survivors.

Her audiences are inspired to be bold in their stand for Christ - whether in the corporate or carpool 'jungle.'
---
Fitness expert and CBS "Survivor: Amazon" contestant JoAnna Ward has written her debut book, entitled Surviving the Fitness Game, which confronts the underlying factors that defeat most people in the areas of faith and fitness.

The interactive, 28-day fitness devotional shows readers how to meet weight loss and fitness goals successfully by addressing and conquering strongholds, personal imbalances and other hindrances. Surviving the Fitness Game, published by Bridge-Logos Publishers, is a one-of-a-kind master plan designed to help readers win in the game of fitness and faith once and for all. The book is accompanied by a 60-minute exercise DVD and instruction guide that gives readers the tools to make positive physical and spiritual changes while God's Word transforms them.
"My book is filled with real life experiences and practical solutions to overcoming the hurdles often faced in faith and fitness," says Ward. "Mastering the 28 days of the devotional is a prelude to surviving the two greatest challenges in the believer's life: remaining faithful and keeping fit for the fight."
While on "Survivor: Amazon," JoAnna Ward earned the title of "The Hallelujah Lady" from her fellow contestants. She considers her greatest achievement to be when she became a born-again Christian, which she feels changed her into a better person.
"One of my most enjoyable hobbies is lifting up the name of the Lord Jesus Christ in pure praise and worship" says Ward.
JoAnna Ward is an AFAA certified fitness instructor who made her world debut on CBS's "Survivor: Amazon." She later founded Hallelujah Productions, which manages motivational and empowerment conferences and JoAnna Ward Fitness, Inc.

JoAnna has inspired audiences at conferences and events nationwide. She has helped hundreds of people lose thousands of pounds and overcome obesity and inactivity. JoAnna lives in Georgia with her son, Dontre.
---
Corporate Professional Development
CBS's "Early Show"

Is your company, church, or organization in need of some encouragement and motivation? Would you like to see your members become more unified and work diligently towards a common goal with less conflicts and personality conflicts? Do you want to establish a reputation as an organization of EXCELLENCE in productivity and customer service? JoAnna Ward's presentations incorporate witty strategies and powerful demonstrations to develop and take to the next level your organization's policies, procedures, philosphy, and goals for leadership.





Youth Fitness Programs
JoAnna - "Survivor"

Children ages 8 through 16 are rapidly becoming the #1 group in our society impacted by obesity as a result of inactivity and poor nutrition. JoAnna Ward is a certified school guidance counselor and former middle school, high school, and college English teacher. JoAnna Ward Fitness is proud to be one of the only companies currently assisting school systems in implementing after-school fitness and exercise programs for both teachers and students - as well as parents and other members of the community.

JoAnna Ward has earned a Master of Education degree. She is a motivating and powerful presence at school assemblies, as well as school leadership conferences and church youth services and retreats. Students, faculty, and parents alike are charged by her presentation!





Community Programs
JoAnna's Survivor Tribe

Community groups of all ages and genders benefits from JoAnna Ward's motivational speaking, as well as her workshops and classes which teach fitness, nutrition, health, and wellness, while motivating audiences to do what it takes to survive and thrive.



---
JoAnna Ward Travels from Georgia
For More Information: Call 1.800.782.2995 Or Click Here to Send An Email


---

Click here to request The Robinson Agency email updates
In order to receive updates that are of most interest to you, please include the state where you live and, if applicable, the type of ministry in which you serve. Please include your email address if it is different from the email address you use to send your request.


---