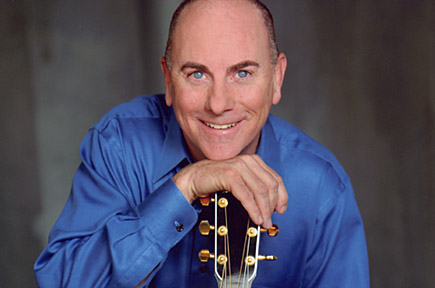 Jay Leach

Guitar Virtuoso
Conference Speaker
Worship Leader
Worship Team and Guitar Workshops

Jay Leach Travels from California
For More Information: Call 1.800.782.2995 Or Click Here to Send An Email


Jay Leach is a multi-talented Christian musician whose experience ranges from studio work in television, commercials, and motion pictures to multiple albums and guitar books as a solo artist. For many years, Jay has been a working professional musician in Los Angeles. When you experience Jay's performance, you experience the unique and beautiful artistry produced by God given-talent and years of performing and recording.

Jay Leach's mission statement is "Art through Music to the glory of God." If you were to synthesize his ministry purpose down to just one sentence, it would be simply to edify and encourage the body of Christ.

His years as a professional guitarist in Los Angeles, combined with over a decade of ministry to thousands of people nationally in every imaginable setting, have uniquely prepared him to come as your guest. Jay brings maturity, time-tested integrity, and a level of musical proficiency rarely seen in a church context and does it with a healthy sense of humor.


---
Ministry Possibilities . . .

Music

Concert
Special Music for morning or evening services
Banquets
Retreats and Conferences
Worship team and/or guitar workshops and clinics, emphasizing the spiritual, musical, and professional responsibilities of worship team members.
Speaking

Testimony or message to a congregation
Encouraging men
Teaching and equipping worship team members for personal and musical enrichment
Marriage Retreats
NOTE: Please go to the bottom of this page to view Jay's professional resume.
---
Clinician Experience
Guest Lecturer, Artist in Residence, or Master Guitar Workshops at:


California State University, Northridge College of the Canyons, California
Oklahoma State University So. Nazarene University, Oklahoma
Los Angeles Musicians Academy Oral Roberts University, Oklahoma
Pittsburg State University, Kansas
---
Industry Credits . . .
TV shows include: American Idol with Kenny Rogers, several episodes of Touched by an Angel, Matlock, In The Heat of The Night, Murder She Wrote, Jake and the Fatman, cartoon episodes of Lilo & Stich, Hey Arnold, and the Disney Channel's Dumbo's Flying Circus; many TV and radio commercials such as: IBM, Budweiser, Denny's, McDonald's, Nike, Black Angus Steak House, and Mercedes.

Movie soundtracks include Mars Attacks, Trip to Bountiful, Down and Out in Beverly Hills, Gone Fishin', Tough Enough, A Simple Wish, Smokey and the Bandit III, Urban Cowboy, Big Business, and Six Days and Seven Nights.
Jay has worked or recorded with Roy Orbison, Barry Manilow, Gladys Knight, John Denver, The Pointer Sisters, and Kirk Whalum; has been session guitarist on over 70 contemporary Christian albums including artists such as Carman, Barry McGuire, and Joni Eareckson Tada; was also the guitarist for the Promise Keepers band.

Additionally Jay has major industry credits on Pedal Steel, Dobro and Banjo.

---
Here's What People Are Saying
About Jay Leach And His Music . . .

"I want to recommend you and your church family give Jay Leach and his guitar a hearing. I think you'll all love it ... and him. His homey charm as a communicative witness for our Lord, and his skilled solo ability with an instrument on which few attain "solo status," afford a lovely opportunity for a lovely occasion. Invite him to minister. He'll do just that - and quite beautifully."
Jack Hayford, Founding Pastor of The Church on the Way

"What a night it was, watching Jay Leach minister to all the hurting families of disabled kids who attended our retreat. He gave refreshment ... encouragement ... joy, and most of all, Jay gave it his all as he blessed us in such a powerful way - he's tops!"
Joni Eareckson Tada, Speaker, Artist, and founder of Joni and Friends Ministries

"Jay is an outstanding musician - and that's an understatement! With many years of stature and acceptance in the music industry, it's wonderful to know that Jay is recording solo Christian music and taking his music and ministry into churches. If you have the opportunity to hear and enjoy Jay Leach and to bring his ministry to your congregation, don't miss it!"
Pat Boone

"Jay Leach and I have been friends for many years. One of the things that I love most about him is that he truly loves people. One way that Jay expresses his love is through his music. There is no doubt that he is talented once you hear him, but the key is that he loves people - and people love Jay's music."
Mike MacIntosh, Senior Pastor of Horizon Christian Fellowship, San Diego, California

"There are guitar players - and then there are guitar virtuosos. In my days as the PR Director for The Beach Boys, I met a lot of guitar players. jay is a virtuoso - and one of the most unpretentious human beings you would ever hope to meet. His commitment to his art, his family, and his faith - unparalleled."
Warren Duffy, Nationally Known Christian Radio Personality and member of Broadcasting Hall of Fame

"Jay Leach is a communicator both with the force of his great heart and personality, as well as his fantastic guitar. It's a highlight, always, when Jay is present at one of our meetings in Southern California. His music and the spiritual power that comes from his commitment to honoring the Lord is a gift given and received."
T. Ray Rachels, District Superintendent of Southern California Assemblies of God

"Jay Leach is truly a professional guitarist. Whether the style is classical, rock, jazz, bluegrass, or anything in between and whether it's played in a recording studio or in the pit with the orchestra, he's right at home. Jay has the heat of a teacher and the soul of a worship leader, and as a clinician has filled the room at MUSICalifornia with his highly effective guitar seminars."
O.D. Hall, Founder of MUSICalifornia

---
Cleared for Takeoff

The musical styles on this album range from joyous Latin Jazz to intimate reflective worship as heard in the beautiful orchestral arrangement of Eternal Father (The Navy hymn). Also, for those who enjoy the worship music from Hillsong, Jay has two wonderful arrangements of I Love You So Much and All The Heavens.

Infinite Horizon

Nine original songs with a solo version of the beloved hymn Amazing Grace.

Beyond Words

Musically ranging from smooth jazz to intimate acoustic guitar performed as always with a team of world class musicians.

Wondrous Love

Reflective and unique arrangements of Integrity/Hosanna worship classics featuring Jay on guitar.


Unto Him

Worship favorites such as Majesty and As the Deer Panteth performed on acoustic guitar.


A Night Like No Other

Christmas performed by Jay on solo classical guitar. A seasonable favorite.


Jay Leach's Books Include:



Master Anthology of
Fingerstyle Guitar Solos

Contemporary Christian
Fingerstyle Guitar

Portraits of Christmas
---
Jay Leach Travels from California
For More Information: Call 1.800.782.2995 Or
Click Here to Send An Email
---


Click here to request The Robinson Agency email updates
In order to receive updates that are of most interest to you, please include the state where you live and, if applicable, the type of ministry in which you serve. Please include your email address if it is different from the email address you use to send your request.


---


Jay Leach Resume Page One of Two
The following is a list of some of the work Jay Leach has done as a studio musician in Los Angeles, California.
Television
American Idol with Kenny Rogers
Touched by An Angel
Murder She Wrote
Jake and the Fat Man
Prime Suspect
Lilo & Stitch
Quantum Leap
Walker Texas Ranger
Movies
Down & Out in Beverly Hills
6 Days & 7 Nights
The Goofy Movie
Ferris Bueller's Day Off
Songwriter
Team America
Endless Summer II
Gone Fishin'
Smokey & The Bandit III
Singers / Acts
Barry Manilow
John Denver
Roy Orbison
Gladys Knight
Della Reese
5th Dimension
Eric Benet
Dan Hicks & the Hot Licks
Bob Geldof
Bette Midler
Robert Goulet
Joel Gray
Roger Williams
Pointer Sisters
Jingles
Citibank
Maxwell House Coffee
IBM
C & H Sugar
McDonald's
Del Taco
Jack in the Box
Mercedes Benz
Revlon
Chevron
MainStreet.com
Midas Mufflers
Toyota
Sparkletts Water
Chiquita Bananas
Ford Mustang (Super Bowl 2005)
Live Shows
Ringling Bros. Circus
Ice Capades
American Cinema Awards
Porgy & Bess
Glendale Symphany (pops concert with Carmon Dragon)
International Songwriter Awards
Academy of Magical Arts Awards
Promisekeepers
"Always Patsy Cline"
The Pageant of the Masters
"Paint Your Wagon"
Jay Leach Resume Page Two of Two
Solo Artist Accomplishments / Albums
A Night Like No Others – Christmas music on solo classical guitar.
Unto Him – Christian worship songs on solo acoustic steel string guitar.
Wondrous Love – Stylistically ranging from intimate acoustic guitar to smooth jazz, this album also includes the talents of world renowned harmonica artist Tommy Morgan, as well as Abe Laboriel, Justo Almario, and Genesis drummer Chester Thompson.
Beyond Words – This album continues the blend of solo acoustic guitar with smooth jazz with six original songs, and includes musicians Abe Laboriel and Justo Almario, Kirk Whalum and Alex Acuna.
Infinite Horizon – On Jay's fifth album, he stylistically returns to a strong emphasis on fingerstyle acoustic guitar, featuring nine original compositions plus Amazing Grace.
Christmas Guitar Sampler – Includes three well loved Christmas favorites: What Child is This, performed on classical guitar, Do You Heart What I Heart? and Mel Torme's classic, The Christmas Song, as well as a fourth vocal performance of a song Jay composed related to the true meaning of Christmas entitled To The Father By The Son, beautifully performed by his daughter Desiree.
Cleared for Takeoff – Jay's newest album "hot off the press." This album leans more in the direction of Joyous Latin Jazz than any previous album. It features nine original songs, two Hillsong worship songs, and an orchestral arrangement of the well-known hymn Eternal Father.
Clinician Experience
Guest lecturer or master guitar workshops at:
California State University, Northridge College of the Canyons, California
Oklahoma State University So. Nazarene University, Oklahoma
Los Angeles Musicians Academy Oral Roberts University, Oklahoma
Pittsburg State University, Kansas

Books by Jay Leach
Contemporary Christian Fingerstyle Guitar Solos, Mel Bay
Portraits of Christmas, Mel Bay
Fingerpicking 2000, Mel Bay