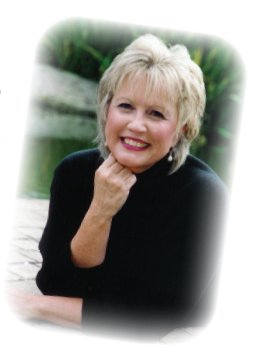 Frankie Sherman
Christian Conference Speaker
---
With more than 25 years of experience in business and Christian ministry, Frankie Sherman has had her share of experiencing God's Perfect Timing.
Those major life challenges that lead to greater strength, greater faith and a much greater understanding of God's grace. As a Christian speaker and Bible teacher Frankie combines the gospel and her own real life experiences to inspire others to develop a deeper relationship with the Lord Jesus Christ. Her heart's desire is that others may know the joy of being alive in Christ.
Frankie is a stand-up comedian, a member of the "Singin' McFarlins Comedy Troupe," South Carolina Director of the Glory Girls Women Ministry, serves on Board of Directors for Jan McCray Ministries, and is the former choreographer for the Florida Citrus Bowl halftime show and the Georgia Peach Bowl. She lives with her husband in Laurens, South Carolina.
---
Some of Frankie's Most Popular Topics for Women's Events . . .
A Time to Dance
Frankie's personal testimony about her life and 25 year career as a dance educator and national choreographer and how the Lord used her talents to touch the lives of others.
A Time to Laugh: "Have Thine Own Way Lord, But ... Please Let Me Be Thin!"
This message is Frankie's most requested message. If your women's ministry needs an evening of good old-fashioned fun, this message is sure to tickle everyone's funny bone. From bad hair days to aging to diets that don't work, Frankie shares how important it is to "let go and let God."
A Time to Plant
"Bloom where you're planted" is a popular phrase. But who feels like blooming when the bills are overdue, your fat clothes don't fit, or your husband's job requires a transfer to another location? This inspirational message, "A Time To Plant", encourages believers no matter what our circumstances ... God will enable us to bloom where He plants us!
The following messages tickle the funny bone and touch the heart . . .
Divine Designs:

Turning a bad hair day into a great prayer day!
You might think you are watching a scene from the movie Steel Magnolias as Frankie reminisces and shares her personal testimony of growing up down south, in the days of BIG hair and Elvis. But in the midst of the laughter, you will discover a woman who understands about disappointment, real heartache, and the amazing grace of God's love.
Road Trip
In this hilarious and inspiring message, Frankie puts the pedal to the metal helping you to discover God's purpose for your life. Better buckle your seat belt . it's going to be the ride of a lifetime.
A Time to Dance
Frankie's personal testimony and incredible story about being a little girl who desperately wanted Jesus to love her, "that Dill kid". the one whose mama was divorced ... who decided to take a step of faith and say "Okay, God I believe." (a great
message for evangelism and for women who need ncouragement).
Women's Ministry Leadership Topics . . .
In addition to teaching and speaking for Christian women's events, Frankie also provides training sessions for women's ministry leaders and their leadership teams:
How to Develop A Dynamic Women's Ministry
Women's Ministry 101: The How, What, and Why of Women's Ministry
Fun & Exciting Themes for Events and Retreats
How to Plan a Successful Event and Retreat
Innovative Ways to Reach Women in Your Church & Community
---
Frankie's Retreat and Conference Topics Include . . .
Frankie's Bible studies and messages for Christian women's retreats and conferences are created to help women experience a deeper relationship with God, increase their faith, and to experience the joy of being alive in Christ. Listed below are a few of her most requested studies. Each one includes lesson outlines, and questions for small groups.
Why We Need Girlfriends
Through the framework of God's word, history, and her own unique style Frankie will take you on a journey into the lives of two incredible women, Elizabeth (mother of John the Baptist) and Mary (the mother of Jesus). Both were expecting a miracle child that would change the world. From their history defining friendship, one can understand why friendship is God-ordained. (An excellent retreat to connect the women in your church and to encourage mentoring
Extremely Made Over ... In Christ
The pages of God's word are filled with numerous stories of women who received the "ultimate makeover." Not by a plastic surgeon or fashion expert- but by Jesus, the One and Only. Their before and after stories are amazing because "makeovers" are God's specialty.
In addition to the spiritual teaching Frankie shares some unique fashions tips and simple solutions to help godly women dress from the inside out.
Life Strategies for Women Who Do Too Much

!
In this tale of two sisters from Bethany, we meet Martha the one who did too much and Mary the one that loved what she did. While there are many differences between these two women, their love for Jesus was obvious. However, one became so distracted by the demands of her ministry that she lost her focus. Excellent study to help women enjoy a balanced God-centered life).
Dear Abby - A Woman of Influence
Abigail was an ordinary woman that God used to do an extraordinary work. Through her obedience, graciousness, and remarkable faith, she was the vessel that God used to change history through the life of King David. God desires to use each of us, right where we are, and sometimes in places that we never dreamed of. (A powerful study to help women become a godly influence it today's world
Frankie's newest retreat, Road Trip ... Down the Hallelujah Highway, is a

journey of faith, hope, and love for women who desperately want to travel the freeway of faith and the highway of holiness.
Especially for Moms and Daughters . . .
Where 2-R Gathered is an incredible mother-daughter conference created to strengthen one of the most precious relationships that God designed.
For two

power-packed

days, mothers and teenage daughters will focus on their unique relationship - God's way. Through inspiring messages,

round-robin discussions,

in-vogue fashion

shows,

cool activities,

and the precious Word of God, both mothers and daughters will experience a life-changing event.
---
We have been blessed twice to have Frankie Sherman as our guest speaker for our annual Wonen's Retreat. Frankie has a genuine love for Jesus Christ and is passionate to share that love with other women. She brings fun and warmth to the weekends through stories, monologues, and characters, involving the audience in games and hilarity. Her Bible Studies are spiritually nourishing, thought provoking, and interactive with the use of illustrated handouts. She never meets a stranger, treating each atendee as a sister. We are so grateful to have Frankie as our"three-peat" speaker for 2007. She is truly a friend to our church and community.
Mary Littleton
First Baptist Church of Palm Coast, Florida
Frankie Sherman is a dedicated young Christian Woman who is an inspirational teacher of God's Word. She is very knowlegeable of the Bible and her teaching is based on the Word of God. She is appealing to both young and older women. She also has a wonderful sense of humor.
Jane Marchant
Forest
Lake
Presbyterian Church,
Columbia
, South Carolina
I went to the Where 2-R Gathered conference [and] my mom and I had a great time. Thank you for making our relationship better and changing our relationship between God. Thank you so much for changing our lives!!!!!
A Daughter @ "Where 2-R Gathered" Conference
Langston Baptist Church, Conway, South Carolina
Thank you so much for coming this weekend.

I can't tell you the number of ladies that came to me and said that they had received a word from God through you.

Many of the ladies left saying that they are even more thankful for their friendships and are more willing to seek out relationships now that they have a more clear vision of what it is supposed to like.

Thank you for being a vessel that God uses!!

I hope you always know you have a home with us at Grace.
Amanda Coffey
Grace Women's Ministry,
Knoxville,
Tennessee
I just heard you speak in Starke,
Florida
. It was great. I laughed and related to so much of what you said. And I cried

at the end when I realized I have been basing my identity on the world's standards. I was not created to fit in with them, so why let myself get frustrated when I don't. I am 27, single, and desperately in love with the Lord Jesus Christ! My whole heart is to do his designed purpose for my life here on earth, but sometimes we loose focus. I wanted to thank you because tonight your ministry helped get that focus back. I appreciate you saying you would pray for me and want you to know I will be doing the same for you! You were so cute, and honestly I would be so excited if I looked like you at 50! Thank you for your obedience.
Erica
Thank you for sharing with us this weekend your wonderful stories and Bible study. I have truly been inspired by you this weekend.
You are a true blessing to Mary's like me looking for Elizabeth's like you.
God Bless You.
Marianne
God, thank you for leading us to the speaker we needed. Frankie was awesome and Your Word and Truth went forth and many laughs were shared. You answered our prayers! Continue to bless her ministry! She was exactly what we needed.
North Side Community Church, Virginia
Frankie, I just wanted you to know how much this weekend meant to me and my friend. You have allowed us to take our friendship to a spiritual level. I hope that we can continue to grow.
W
hat a special woman you are! We ALL just loved the retreat "why we need girlfriends"!

You blessed each and every one of us.
Sally Ansley
Women's
Ministry
Director,
Harrison
Methodist
Church
Dear Frankie ...
You spoke at the MOPS meeting. I was so glad that I was there. You helped me to realize that my children can only be molded by me and that God is in control. God used you to speak to my heart and remind me that He has entrusted with me with the care of them.

You are a great speaker and I will pray that you will touch other moms like you touched me.
Love, Stacey
Thanks so for coming and doing our Girls Night Out - you are a riot!
You touched the hearts of many with your message. I will continue to pray for your ministry.
Cathy
First Baptist
Hendersonville, North Carolina
---
Ten Reasons why Frankie Sherman
would make a great speaker for your next event!
10. She understands about fat clothes, bad hair days, and life after 50!
9. Experience, Experience, Experience!
8. She is soooo funny!
7. Her messages are created to encourage women of all ages and backgrounds!
6. She is an expert on shopping, chocolate, and the need for women's ministry!
5. Joy and encouragement are her forte'!
4. She is NOT running for election or trying to sell a book!
3. She's been-there-done-that and has the stories to tell about it!
2. Her heart's desire is to help Christian women to develop a closer walk with God!
1. She loves the Lord with all of her heart!!!
---
---
In order to receive updates that are of most interest to you, please include the state where you live and, if applicable, your type of ministry or business. Please include your email address if it is different from the email address used to send your request.
---