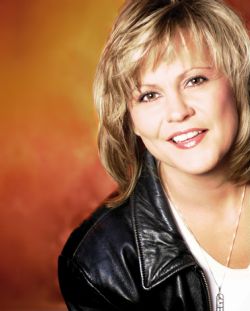 Jan Smith
Vocalist /
Concert Artist
Conference Speaker / Artist
---
---
| | |
| --- | --- |
| Usher calls her "Mama" | Rob Thomas calls her "The Bomb" |
And smart singers, producers, and label executives everywhere call her when they need a vocal coach / vocal producer par excellence

.
---
For twenty years Jan Smith has been a prominent figure in the music industry as a singer / songwriter, a producer / consultant and, most notably, the vocal coach / vocal producer who has tended to some of the most distinctive voices in the music industry.
Smith's skills on the mic are well-set, perfectly honed over the years in cozy recording booths and dimly lit stages all over the southeast. As a singer, her voice resonates with a rich purity and down-home honesty that can only come from the deepest caverns of the soul. And as a teacher, she doesn't just impart knowledge to her students; she dispenses wisdom. She doesn't just give of her time; she gives of her heart.
Jan has a sincere heart for people and an undeniable call to ministry. In concert and conference settings, she shares not only her extraordinary vocal talent but is brutally honest in sharing her personal story.
Jan's book Run the Other Way / The Other Way is due for release in late 2009.
---
FOREWORD (Forward)
Run the Other Way / The Other Way by Jan Smith
I love the Lord my God and do not apologize for the brutal, raw, ugly,
honest, beautiful, and redemptive writings in this book.
The essays in the first part of the book (Run the Other Way) were written as a cathartic journey from a very dark place, as I dealt with the pain and desperation of life lived in the absence of restraint. At times the language, circumstances, or descriptions might prove too hurtful or offensive for you to continue reading. Sin is ugly. What I've written is the truth about my sinfulness and the very real experience of rooting it out of my life. Initially, I had no intention to share this collection of writings; therefore, I felt no need to self-edit in order to avoid offending or otherwise repelling anyone from reading further.
I would want you to know, though, that should you choose to stop short, you will never know the beauty of the redemption God has played out in my life-redemption He provided despite all the choices I made in my fall from His grace (The Other Way). And it is by God's grace that I humbly decided to offer this body of work as an attempt to encourage others who may believe they, too, can never walk in His light again-to tell them not to ever give up, give in, or let go of The One great goodness who will never let them go. God's grace, love, and mercy are available to all those who call on His name and believe. Be still and know that He is God.
---
Jan's Signature Sessions . . .
Hip. Intense. Dynamic Relevant.
Keynote Speaking Engagements
With over 30 years of performing, teaching, failing, and succeeding, Jan captivates audiences and hearts alike with stories, songs, and experiences of life and love.
Worship Conferences
Being a Christian woman in the music business allows Jan to bring a unique perspective and instructional style to the worship realm. High-intensity vocal coaching and consultations for groups, hands-on individual sessions, panel discussions, breakout sessions, and testimonial discussion are all offered with a servant's heart and professional's expertise.
Singer / Songwriter Nights
With an abundance of songs and stories, Jan offers awe-inspiring vocals in an intimate, private performance setting. Hosted by Jan or added to an existing lineup.
Churches, Choirs & Community Groups
Christian-contemporary, gospel, rock, classic, pop, hip-hop, and everything in-between, Jan brings expert techniques to groups in a vibrant and informative manner.
Music Industry Events
As one of the few vocal coaches / producers credited on multi-platinum recordings, Jan extends distinctively experiential views on topics such as vocal maintenance and endurance, studio and stage techniques, songwriting, touring, vocal "thumb printing," production, and artist development.
From large-scale events to private forums, Jan Smith brings you high-level expertise with a desire to perfect your artistic vision. She is the personal trainer for today's vocal athletes.
---
Professional Affiliations . . .
National Academy of Recording Arts Sciences, Inc. (NARAS),
Trustee (2000-present)
BMI writer and publisher (Homegirl Music) since 1995
RIAA multi-platinum certified for work with matchbox Twenty, Usher, etc.
Nashville Songwriters Association International (NSAI)
Southern Women in the Performing Arts
Atlanta Musical Arts Collective
Georgia Music Industry Association (GMIA)
---
A "Fun Fact" About Jan . . .

You may remember Jan from her appearance on the Bravo TV hit series

Real Housewives of Atlanta

.

Jan is the vocal coach who was kind enough to tell 'Housewife Kim' the truth about her vocal abilities.
---
Testimonials . . .
"S
he's the bomb!

Jan has really taught me the subtleties of singing. Since I met her, I have gained two octaves on my voice. I'm from the
school of 'I can sing and I don't need anybody to show me,' but Jan has made all the difference in the world."
Rob Thomas
Recording artist and lead singer of matchbox twenty
"Jan Smith is not just a vocal coach, she is a vocal builder. By sharing her God-given talent, she has made me understand the true meaning of singing from your soul! She not only encourages vocal control but demands vocal
perfection."
Usher Raymond IV
Multi-platinum selling recording artist
Laface Records
"The best voice coach and vocal producer that I know is Jan Smith. And it really isn't because of her knowledge (although her know-how at what she does is unparalleled). It's because she respectfully treats each of her clients first as people and individuals. In other words, she's more interested in each person developing and finding their own identity as
vocalists. Hers is not a cookie-cutter approach. Intelligent, nurturing, insightful, and supportive are all words I would use to describe her as a person, as well as her teaching methods. I speak of her from both professional experience and as a friend."
Phil Tan
Multi-Grammy Awarded engineer
"I have seen, I have heard, and I believe! Jan's ability to pull the best out of a singer is truly a unique gift ... she's the best!"
Scotty Wilbanks
Grammy Nominated, Dove Award Winning Producer
"Jan Smith is an awesome teacher who understands how to get the most of a singer's natural ability. Her work with me gave my vocal performance more power, expression and range. She's the best around and I recommend her to everyone who is serious about going to the next level."
Dr. David Cooper
Senior Pastor,
Mt. Paran Church
Singer / Songwriter / Musician
"For years, the name Jan Smith has carried with it a reputation for
excellence in vocal training. It has been our privilege to have her work with our singers, to show us how we can get the most out of them. She has certainly lived up to the hype. She knows what she's doing!"
Danny Stephens
Music Director, Buckhead Church
Atlanta, Georgia
"Jan Smith was a huge hit at our Southwest Regional Vineyard Worship leaders conference.

Her sessions were exciting and packed with valuable information.

Many attendees said her sessions alone were worth the price of the entire conference.

Both of her breakout sessions were standing room only and her hands-on clinic style of teaching gave vocalists of all levels practical tools to take them to the next step.

Ironically, in a ministry that depends on the voice so heavily, the worship community has overlooked the importance of good technique and maintenance of this instrument.

Jan gives tools that will help worship leaders enhance and bring longevity to their ministry."
Diane Thiel
Worship Leader / Songwriter
National Worship Task Force representative
Vineyard Music USA
"At a recent seven-day recording session, I implemented several of Jan Smith's
techniques and made a huge difference in my stamina and ability to keep
my voice in top shape for such a long stretch.

I have shared these same
techniques with the worship singers at Northpoint and they are
implementing them as well with good results."
Karyn List, Vocal Director
Northpoint Church
"I have to say that working with "my Mama" (Ma Jan) is one of the many blessings that I thank God for - she was heaven sent to me! Not only has she taken my voice to the next level with her techniques, but has also taught me conditioning methods to give my voice the longevity I need. I got four words for you," I luv my MAMA!"
LeToya Luckett
Multi-platinum recording artist
"I had NO IDEA of my own vocal potential before Jan Smith studios.

I
had been singing for 15 years prior to Jan Smith and now I have a
much wider range, increased vocal stamina, way better breath control,
and my tone has improved dramatically.

Jan has not only taught me
how to sound better, but also how to sing correctly.

My music style
is rock vocal based and Jan has helped me conquer my vocal sound as
well as instructing me on how to preserve my voice for years to
come.

Jan is passionate about helping singers who are passionate
about their craft.

Thanks Jan."
Steve Fee
Worship Leader
Songwriter/Recording Artist
Atlanta, Georgia
"Mount Paran Church of God in Atlanta hosted "Christian Women in the Workplace" with Jan Smith as our guest speaker / performer. Jan gave a wonderful testimony weaving her story of God's redemption through her songs, her humor, and by reading her original writings. She speaks from her heart with such spontaneity that we all felt as if we'd known her for a long time. All of the women left so inspired from Jan's performance stating that it is one of the best events we've ever had. I feel truly blessed to have called Jan my friend for many years now."
Rachel Styles
Mount Paran Church of God
"Jan, c
aught your session on Friday at GMEA.

You were the best thing there!!! I've got your video and I can't wait to watch it. I am a choral director at a middle school here in Savannah. Needless to say, my voice gets really tired.

But, I will quit teaching in a heartbeat if it means that I will permanently damage my voice.

My plan tomorrow is to sit down with your video and a notepad so I can really learn some things about protecting it.

Your tip on cooling down was the best.

I never do it, but I'm going to start.

They don't teach you these things in college!
So, thanks!"
Jennifer
"Hey Mama Jan - I just got all the feedback forms from the conference last week ... thought you'd be interested in what people had to say about YOU! I think you totally made the conference. I heard chatter about how having you come was pretty much the bomb - in a good way. Thank you so much for pouring into our worship community. What you do is sorely lacking in the church setting - I hope we can rectify that ... together.
You ROCK!"
Re: Music Conference at The Vineyard
Following is Feedback from Attendees of Jan's Vocal Master Class:
"Jan gave good warm up exercises which are very similar to the ones classical instructors give. I don't believe I was ever given cool down instructions for my throat, which was great!"
"Jan is very dynamic and interesting. The information she shared was very valuable to me."
"So much valuable information - just wish we could have had a hand out for the warm ups and cool downs. Loved the practical and loved how Jan answered questions - never putting anyone down! Thanks, Jan, for being a sweet sound for Jesus."
"It was an amazing class. Jan explained how to use the voice so clearly and passionately. It was very informative and inspiring. She was very knowledgeable and answered all of our questions! I loved the class so much I took it both times."
"Jan was great! This made the weekend! She got personal, answered questions and helped where we were. I can't believe other worship conferences never have this. I wish Jan was at the National stuff."
"This session should be mandatory."
"It was great to have someone of Jan's caliber to teach us. There was a little too much time taken up with audience participation. Her practical advice was so good - would have like a little more."
"As a singer it was extremely beneficial to learn warm up and cool down exercises, including breathing exercises and such. It was delightful to further the discussion we had had that morning! It was very hands on, so we learned! I loved it!"
"This was an extremely informative session! I had a vocal coach for one semester of college - and Jan reiterated what I had learned, but forgotten - as well as presented ideas and techniques that I had no experience with. I only wish it could have been a much longer session - Ha! Bravo for the enlightenment on what being a vocalist requires. Thanks!"
"5 Fives - Need I say more?"
"She rocked!!!! Need more like this!!!"
"I agreed with and appreciated all she had to say. She was very knowledgeable and communicated effectively. "
"This speaker was worth the entire seminar! This was by far one of the best sessions I have ever been to at a Vineyard worship conference. The instructional help and spiritual training Jan incorporates into her lecture and interaction were so helpful. Thank you. You are phenomenal and so beneficial to me personally and to our team from Vineyard Inverness."
Scroll down for more about Jan, including client list.
---
In order to receive updates that are of most interest to you, please include the state where you live and, if applicable, your type of ministry or business. Please include your email address if it is different from the email address used to send your request.
---
"When I work with an artist, I love taking all the pieces and putting together that puzzle and having the artist do the best they can do," Smith says. "Then I use that as a road map to help them become better vocalists and to show what they are capable of. That's the coolest thing in the world."
A native of Atlanta who wears her southern roots like a badge of honor, Smith is an eclectic whose vocal repertoire is as homogeneous as music itself, comprising rock, blues, and southern gospel. As a vocal coach who has worked with artists in almost every conceivable genre, her range is even wider. She's the first to laugh at the notion of a southern white woman giving vocal advice to a hardcore rapper like Young Jeezy, who is, indeed, one of her clients.
"I talk about this not to distinguish it as black and white but to almost poke fun at it because some people think about the south as being separated and segregated and prejudiced. I understand the history and I do appreciate that oppression still exists in our nation, but for me and in an industry where color is not an issue, it hasn't been. I have been allowed the luxury and the privilege to float across those lines and it is odd, it is unusual but I think it goes back to the original premise that if God is love, then those lines become blurred and we're all the same color anyhow."
Through the doors of her 4,500-square foot Atlanta office / studio have strolled some of the brightest stars in the music industry's solar system - Usher, Rob Thomas, Keyshia Cole, India Arie, Chilli, LeToya Luckett, Omarion, etc. - followed closely by wide-eyed newcomers who dream of finding their own place in the universe of musical success. They are among the more than 4,000 students and national artists who have, over the years, sought out Smith - some of them again and again - for her special brand of good-natured professionalism and integrity.
Whether it's a newbie searching for her voice or an established artist who needs to be prepped for master recording sessions or major tours and appearances, singers who value their craft always seem to find their way to Mama Jan and they always get exactly what they expect - and more.
"When Keyshia Cole's manager initially called me, he said 'I'm gonna bring her in and let her tell you what she needs'," Smith recalls. "I said, 'No, you're gonna bring her in here and I'm gonna evaluate her and tell you what I see and hear and what we need to work on and then we can decide if we're gonna work together'."
Whether it's being a "security blanket" for Rob Thomas or the voice of reason for Usher, Smith has found that her honest interaction with her clients has endeared her to them and won their trust. So when a superstar wants to make a potentially risky detour from his established vocal path, Smith is there to ride shotgun.
"With established artists we know what their strengths are but sometimes they want to go in a different direction, as artists tend to do from album to album, and need vocal help to attain their goals. My job is to evaluate where they are and where they say they want to be. I'm the bridge builder."
Suffice it to say, Smith's bridges are sturdy and reliable. They never sag, never sway and they always lead to a familiar place. "My clients know when they need me," she lends. "I don't think Tiger Woods goes to golf lessons once a week but his coach is there for the tournaments. His coach is the person he goes to when he needs to work on whatever and I think that's the relationship I have with most of my clients."
The concern that Smith shows for her clients is rivaled only by the expertise that she shares with them in the studio. She offers an extensive range of services, including vocal techniques, maintenance / endurance and trouble-shooting, voice maintenance and preservation, vocal repair and recovery from vocal chord damage or surgery.
She also consults with labels, vocalists, and producers on in-studio vocal production and endurance, works with producers to facilitate vocal pre-production for recording, acts as an intermediary between producer and artist as needed and instructs the artists on vocal pre-production and ongoing vocal endurance while recording and touring.
Clearly Jan Smith is not your run-of-the-mill vocal teacher who is content to limit her students to a tedious succession of warm-up exercises and breathing techniques. She is a versatile and knowledgeable vocal counselor and practitioner capable of addressing her clients' every vocal need.
A testament to her skill is not only found in the fondness with which she is regarded by her clients but in the quality of their voices as well. Her expertise has resulted in their success, hence, making her one of the few vocal coaches / producers ever credited on multi-platinum selling recordings.
Still Smith says she has more to accomplish. Not only does she look forward to the day when she can launch her own superstar artist from scratch but she also wants to pave the way for vocal producers to get the respect and recognition they deserve for the role they play in the record-making process.
"When I am in studios with producers who are making $30,000, $60,000 or $80,000 a track and they call me in and I do their work for them and I'm credited as a vocal coach? That's not okay with me. It's not about the money and it's not about them getting theirs; it's about being honest about what's really going on. It took me five years working within the Academy to help bring about recognition for vocal producers as Grammy recipients. We're doing the main thing that people listen to on the record and the producer and engineer are getting Grammies and I was like 'wait a minute.' All the people who do vocal production should be saying 'Thank you, Ms. Jan.' I may never see that but it really wasn't about that for me. It was about process and making it fair. We work hard and I'm not the only one."
Smith's confidence in her skills is definitely warranted. Her thumbprint is indelible and undeniable. Just ask Usher. Ask Rob Thomas. Ask Keyshia Cole. "I'm good," she says, matter-of-factly and without even the slightest hint of arrogance. "I'll put my skills up against an
ybody. I do vocals all day every day. I might not be the best at tweaking a kick drum, but you wanna mess with me on vocals? Bring it on."
---
Partial List of Jan's Clients . . .
Rob Thomas

Collective Soul

Usher

matchbox twenty

Sugarland

Terrence Howard

Sevendust

B5

India Arie

London

Diana DeGarmo

Injected

Jessie James

Stacie Orrico

Melinda Santiago

LeToya Luckett

Teairra Mari

Chasen

Sissie Sebu

Rod Michael

Margaret Durant

Brit & Alex

Trinket

Kristen Hall

Shinedown

Heidi Higgins

The Exiles

The Honeyrods

Billionaire

Vanessa Olivarez

Johnny Colt / Supernova

Jennifer Nettles

Jene' Spears

Elvis White

Bryan-Michael Cox

Keri Hilson

Sterling Simms

Dan Talevski

Jadyn Marie

Mastodon

Just a Girl

1-15

MAE

Jamia Simone Nash

Sunshine Anderson

Maestro

Kandi Buruss

Another Man Down

Young Jeezy

Steve Fee

Chrystina Fincher

Grade 8

Noel Hartough

Mandy Lauderdale

Pretty Toni

Spare Change

Khalil Shareiff

Six Against Seven

RJ Helton

Fight Paris

Sunday Munich

The Working Title

EeDe

Red

Althea Eaton

Drop Sonic

Skyler Day

"Uncle Dell" Conner

Madison Park

Brent Jones

Danity Kane

Rev. David Cooper

Randy Newton

Rich Girl

Kwiet Storm

Edwin McCain

Omarion / B2K

Ciara

Keyshia Cole

Sean Garrett

One Chance

Young Steff

Cool for August

Rehab

SCAR

Evan & Jaron

Chili / TLC

Monica

City Sleeps

Nikki Warner

Ray L.

Justin Bieber

Lil' Shun

Jadyn Marie

Gloriana

Gaelle Adisson

Color

Angie Aparo

Zuni Whels

Little Red Rocket

Aslyn

Collapsis

Crash Radio

Analogue

Geoff McBride

Reversing Hour

Los Lonely Boys

Asia Cruise

Stef Jones

Saving Abel

Dirty Rose

Ryan Leslie

Unmasked / Deb Estes

American Revolution

Soul Stash

Yianni Terzi

Lynam

As Cities Burn

Click Five

Mayday Parade

Red Dirt

Courtney Jaye

Michele McCray

Diane Thiel

Phamily Force 5

Edith's Wish

Something Five

Tina Harris

Ingram Hill

The Band Perry

Dondria Nicole

Garrison Star

Azure Ray

Mars Electric

Kimberly Perry

Michael Tolcher

Cloud Ten

Mica

Mosaic

Hope Partlow

Heston Francis

Jill Paquette

Ashton Allen

Echoing Angels

Gabriel

Dear Jayne

Candi Pye

Casey Darnell

First Blush

A Few Degree

Agent Cooper

Adventures of Kayla & Steve

Alan Yates

Alex Cordoza

Ari Zelig

Angela Motter

Asia Bryant

Bend

Beggars & Chooser

Ben Holley

Big Fish Ensemble

Big Trouble

Bill Gentry

Black James Dean

Bliss Blitz

Blood Poets

Blue Jays

Blue Prayer

Bluestring

Borneo

Brad Cox

Bradley Cole Smith

Brighter Shade

Bubba Lewis

Cadillac Voodo Choir

Cameron Connerty

Candice

Cari Hilton

Carol Albert

Carol Sbarge

Caroline Evans

Chantri Harper

Charlie Mars

Charli DeShazer

Chopper Johnson

Christian / Durand

Circus Wolfboy

Cooper Tisdale

Crave

Cristal Cue

Dayroom

Dear America

Dee Dee Cooley

Deep Blue

Deke Dean

Destiny Praise

Diamond Blue

Distant Sun

Dixie Tramps

Doll Squad

Donkey

Dragon Fly

Dry County

Echo After

Eden

Elevation

Emerald City

Empire 44

Energy

Face of Concern

Faerchild

Fa-Sho

Film

Five Way Friday

Flat Earth

Flights From Egypt

Fly

Francisco Vidal Band

Fused

Garrison Field

Gr'

Gina Leigh / Delton Moon

Ginger Vixen

Gracie Moon

Greta Lee

Gwen Hughes

Hal 9000

Heather Mitchell

Heidi Hendrix

Heroes & Madmen

Herringbone

Hillside Manor

Hip Heavy Lip

Hydroshine

Isaac Curry

Jovan Dais

Jana Rae

Janah

Jason Coley

Jeffrey Butts

Jiva

Johnny Hude

Jon O'Shaughnessy

Joni's Butterfly

Jupiter Symphony

Justin Rosolino

Kaizer Soze

katelyn Tarver

Kathy Fly

Kayla Taylor

KChari

Kelley Can't Park

Kelly Andrews

Kenda Johnson

kinetic Dissent

King Johnson

Kurios

Lamont Dozier, Jr.

Lava Love

LeTecia Harrison

Lithp

Lotustarr

Lounge Fly

Crista Lynn

Patty Mack

Marching Two Step

Masada

Matt Stillwell

Matter of Fate

Melissa Callander

Mercy Street

Mess of Bones

Messenger

Michael Karp Band

Michelle Rhea

Miles to Marston

Milhouse

Minus

Mishap

Modern Hero

Moriah Martin

Mrs. Robinson's Daughter

Naked Truth

Never Never

Nova Flow

Old Path's Trio

Omar Loopez-Cepen

One Without

Overlook

Over October
Palomino

Peggy Still

Perfect World

Peter Vogl

Plain Chastain

Problem Chyld

P.S. Jonah

Rainey Shane

RAMSEY

Randy Newton

Red Shift

Rick Hoeye

Ryan Krasney

Sabatortoise

Salamander Tales

Salina & Clark

Beasley

Sam Thacker

Scott Mikell

Section 8

Senona

She Said

Shock Lobo

Sick Speed

Sierra Johnson

Skin Deep

Sklyer Stonestreet

Snow White

Sometimes X

Sonya Vetra

Soup

Southgang

State-of-Man

Stereo Popsicle

Steve Moore

Stokeswood

Stone Heart

Talisman

Tease the Moose

Ten Zen Men

The Barns

The Basement Poets

The Bedrockers

The Bend

The Blondes

The Gentry's

The Less

The Luddites

The Plaid Camels

The Pleasantdales

The Pigs

The Senators

The Tempted

The Wood

Tim Acres Band

Tina Pettman

TK Roxx

Todd Wesley Smith

Torch

Toxana Ninashi

Tre' Halliburton

Under the Above

Unhindered

Velvet Buzzsaw

Velvet Jones

Wild West Picture

Show

Wood

Zach Carr

Zack Myers Band
---