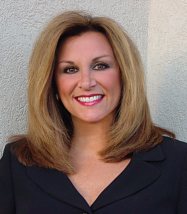 Kelly Nelon Clark

Award-Winning Gospel Recording Artist
Women's Ministry Speaker / Music
Conference Speaker / Music
---
---
In
June 1972, Southern Gospel Music Hall of Fame inductee Rex Nelon asked his daughter
Kelly
if she wanted to travel to Lexington, Kentucky and "fill in for the summer" with the legendary LeFevres. Since then, Kelly's extraordinary talent and charming personality have made her one of the most recognized vocalists in Gospel music.
Kelly provides the foundation and identity to The Nelons' style and sound. In addition to her work in the family group with husband Jason and daughter Amber, Kelly has also recorded six solo projects, and has enjoyed guest appearances on several other recordings.

Gospel music fans and her peers have recognized Kelly's hard work, dedication, talent, and commitment with numerous awards and honors including several Singing News Fan Awards and a DOVE Award.

Kelly shares stories from her own life to encourage and inspire women. At women's conferences, banquets, and retreats, keynote speaker and vocal artist Kelly Nelon Clark encourages and inspires women as she shares personal stories from her life in Gospel music and from her everyday life as a wife and mother. Kelly's humor and warm personality endear her to women and girls everywhere she speaks. Kelly also enjoys speaking and singing with her daughter Amber - a perfect combo for mother-daughter events!

Jason, Kelly, Amber, and Autumn are a family devoted to God, to each other, and to ministering the Gospel through music and the Word.
---
Kelly & Amber . . . Encouraging Women and Girls
Kelly and Amber enjoy every opportunity to share with women at conferences, banquets, and retreats. Audiences love hearing stories of their lives - not only as part of one of the most beloved families in Gospel music, but as a mom and daughter with struggles and joys that are common among women.
Kelly and Amber speak openly and honestly, with depth and with humor ... inviting women to be transparent and open about their own lives, accepting God's plan and purpose and the hope that comes only through New Life in Jesus Christ.
---


ARAS GRAMMY AWARD NOMINATIONS
1990 - Best Southern Gospel Album for Let The Redeemed Say So

1982 - Best Gospel Performance (Traditional) for Feeling At Home

1979 - Best Gospel Performance (Traditional) for Feelings
GMA DOVE AWARDS
SOUTHERN GOSPEL ALBUM OF THE YEAR
1985 - The Best And A Whole Lot More

1984 - We Shall Behold The King

1983 - Feeling At Home

1982 - One Step Closer
SHORT FORM MUSIC VIDEO OF THE YEAR
TOP 5 RADIO SINGLES
ACCORDING TO THE SINGING NEWS AND GOSPEL VOICE
"Come Morning" (#1)

"I'm Glad I Know Who Jesus Is" (#1)

"O For A Thousand Tongues" (#1)

"That's Enough" (#1)

"The Son's Coming Up"

"We Shall Wear A Robe And Crown"

"Bring My Children Home"

"I'll Talk To The Father"

"More Than Conquerors"

"Jesus Is Your Ticket To Heaven"

"We Shall Overcome"

"I'm Gonna Keep Walking"

"Thanks"

"Let the Redeemed Say So"
1989 - Female Vocalist of the Year (Kelly Nelon)

1987 - New York Film Festival Bronze Award for "Famine In Their Land" video
1990 - Favorite Alto (Kelly Nelon)

1988 - Favorite Vocalist of the Year (Kelly Nelon)

1987 - Favorite Alto (Kelly Nelon)

1985 - Favorite Alto (Kelly Nelon)

1985 - Favorite Band

1984 - Song of the Year ("O For A Thousand Tongues")

1982 - Female Vocalist of the Year (Kelly Nelon)

1982 - Mr. Gospel Music (Rex Nelon)

1982 - Favorite Bass (Rex Nelon)

1981 - Female Vocalist of the Year (Kelly Nelon)

1981 - Favorite Mixed Group

1980 - Female Vocalist of the Year (Kelly Nelon)

1980 - Favorite Song ("Come Morning")

1980 - Favorite Bass (Rex Nelon)
Grand Ole Opry

The Gospel Music Association Dove Awards

National Quartet Convention

National Religious Broadcasters Convention
International Christian Booksellers Association Convention

Opryland USA

Christian Booksellers Association Expo

Gospel Music Association Week

"Music City Tonight" (The Nashville Network)

Pat Boone's "Gospel America" (Trinity Broadcasting Network)

"Home Life" (ACTS Network/Family Net)

"Archie Campbell Show"

Regularly featured on the Gaither Homecoming and Video Series
---
Kelly Nelon Clark Travels from Georgia
---