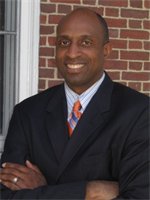 Sanford Ashley
"The Men's Coach"
Author:
Affair Proof: 21 Days to Preventing Infidelity
Sex: The Seductive Addiction
Solomon's Secrets of Negotiation
---
Sanford Ashley is known as "The Men's Coach" because he 'talks straight' about issues that every man wrestles with - issues that can
quickly sabotage his most important relationships if not dealt with effectively.
He writes and speaks to men for the benefit of women.
Sanford is a man's man, a committed husband, and a devoted father. He belives that once men and women understand each other's issues, then dating, marriage, and family can be a wonderful experience.
Sanford's twenty years of corporate sales and marketing experience, his lifetime of relationships, and his wealth of experience as a personal coach to men give him a deep personal understanding of issues of great significance to men.
Sanford has been published in magazines such as Men of Integrity, Sales and Marketing Management Magazine, and Gospel Today.
Sanford is the co-author of Attract Your Mate with bestselling author "Dating Goddess." He is the author of Sex ... The Seductive Addiction. This self-help relationship book talks about the perils of infidelity through real life examples, as well as practical solutions for dating, relationships, and marriage.
Sanford has also published the workbook / curriculum Man To Man ... How to Be An Effective Father in the 21st Century. Man to Man is currently used by the New Jersey Parent's Caucus and other municipalities for education and instruction in effective fatherhood.
Sanford has been interviewed on various radio programs, including Recovery Radio, a nationally syndicated show on various addictions. His workshops and seminars include Affair Proof; 7 Ways To A Win-Win Negotiation; Fatherhood; Self-Esteem Building; and Conflict Resolution.
Sanford coaches men with relationship issues and those who are struggling with sexual infidelity. He speaks to corporate
audiences - leadership training, inspirational, motivation - as well as men's ministry events and couples' events - retreats, conferences, and banquets.
---
Corporate Speaking Topics Include . . .
Life Skills (Self Esteem, Conflict Resolution, Goal Getting)
Job Readiness (Interviewing Techniques, Resume Preparation)
Ministry Speaking Topics . . .
Sanford Ashley conducts seminars and workshops for churches in the area of sexual temptation and purity. His teaching is practical and

relevant to men and boys.

Sanford's victory in this area of his life helps him understand men and connect with them through grace and
truth.
Sanford speaks on a variety of topics, including the topics that are the focus of his books:
Seven Steps to Finding The Love You Want
Have you ever dated a gentleman and wondered if this man really loves you? Wondered if his words truly reflect his heart and his true commitment?
Sanford
offers seven simple ways to tell if he really does love you and how to cultivate the love between the two of you.
Affair Proof: 21 Days to Preventing Infidelity

Infidelity seems to be everywhere you turn. it can ruin a marriage or a relationship. Sanford Ashley takes you on a 21-day journey to prevent sexual infidelity. Included are sections for women and for single men. Protect your marriage, relationship and yourself with Affair Proof!
Solomon's Secrets of Negotiation

Sanford reveals the secrets of the wealthiest man to have

ever lived ... King Solomon. The wisdom Solomon used in negotiating is timeless and is still applicable today. L

earn how to gauge your prospect early in the process and discern certain

character traits of the prospect which will help you negotiate more effectively. T

he negotiating techniques explained in this book will equip you to enter

talks without fear or intimidation. Improve your

negotiating skills in 21 days with a new tip each day! Simple and straight to the point, Solomon's

Secrets of Negotiation is unique in effectively teaching successful negotiating

techniques.
Sex ... The Seductive Addiction

Sexual infidelity is on the rise. Marriages and families are being impacted deeply by infidelity.

Sanford outlines practical steps on how to protect your marriage and how to protect yourself from the calamity of sexual infidelity. This book / seminar is for men and women who are committed to ensuring that their relationship is "affair proof."