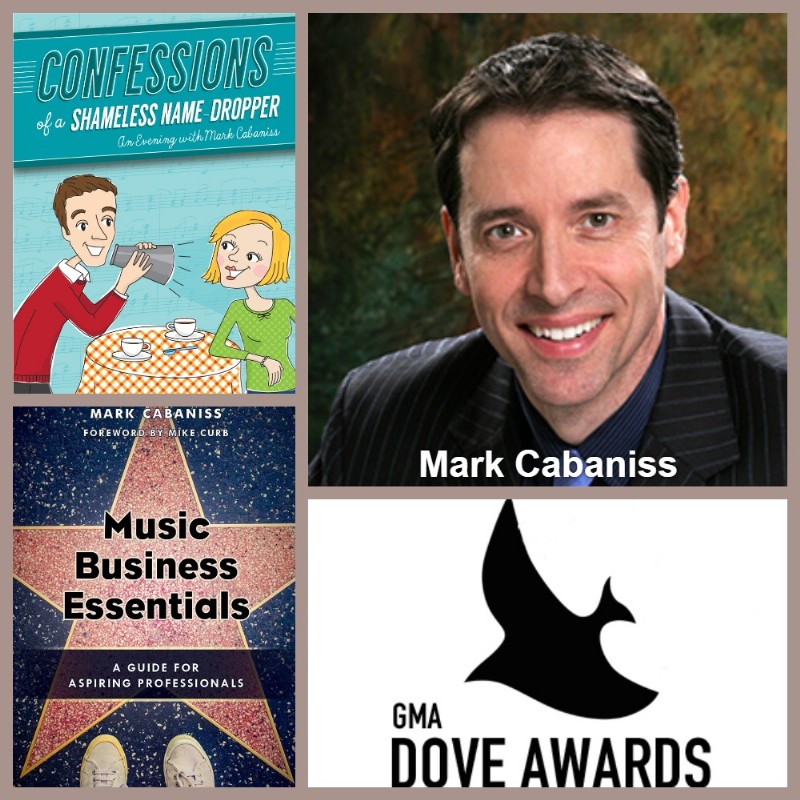 Motivational / Inspirational
Speaker and Entertainer
Music Publisher, Writer, Producer
Broadcaster, Educator
ASCAP, NAMM and Dove Award Winner
---
Personal Mission Statement
To fully realize all I am created to be, and to positively impact as many lives as possible, from a Christian perspective, utilizing my God-given abilities to communicate ideas which encourage, enlighten, entertain and/or inspire others. ... Mark Cabaniss
Mark Cabaniss is a music publisher, writer, producer, broadcaster, educator, and speaker. He is President / CEO of Jubilate Music Group, creating printed and digital music, recordings, and videos.
As an ASCAP composer and arranger, Mark's published compositions have been performed nationally and abroad, and include musicals, cantatas, and instrumental works.
His stage adaptation of the film "It's a Wonderful Life" titled Miracle In Bedford Falls (co-written with Lowell Alexander) was premiered by the Southern Appalachian Repertory Theatre and has been subsequently performed coast to coast.
Other musicals include The Homework Machine (co-written with Tony-nominated composer Keith Hermann and premiered by The Boston Children's Theatre) and The Stardust Supper Club (featuring the music of Hoagy Carmichael, co-written with Alan Bailey and premiered by The York Theatre Company, Off-Broadway, New York City).
Mark is the author of two published books, Confessions of a Shameless Name-Dropper (Bravo! Books) and Music Business Essentials: A Guide for Aspiring Professionals (Rowman & Littlefield).
Mark is a multiple recipient of ASCAP's Popular Music Award, an NAMM Award (National Association of Music Merchants) and a Dove Award, and he is an Angel Award-winning producer.
Mark is a member of The Recording Academy, The Dramatists Guild of America, and serves on the Board of Advisors for "The Music Man Square," a museum and foundation in Mason City, Iowa, dedicated to furthering music education and honoring the legacy of Meredith Willson (creator of Broadway's The Music Man).
Mark was named Outstanding Alumnus of the Year by Mars Hill University and serves on the University's Board of Trustees.
Mark is also the founder/donor of The Helen Cole Krause Music Scholarship, awarded annually to qualifying students who choose music as a college major. Mark also serves as a correspondent for Hollywood 360, a weekly nationally syndicated entertainment radio show based in Chicago.
Mark's work in music business and broadcasting has led to collaborations with television icons Bob Barker, Kathie Lee Gifford, and Andy Griffith; Academy Award-winner Shirley Jones; legendary entertainer Steve Allen; Broadway/pop songwriter Rupert Holmes; Charles Strouse (Annie / Bye Bye Birdie), jazz pianist/composer Loonis McGlohon; gospel singer Cynthia Clawson and others.
Mark also serves as an Adjunct Professor of Music Business at Belmont University in Nashville. He holds bachelors and masters degrees in Music Education and Communications from Mars Hill University and The University of Tennessee-Knoxville. Mark resides in Nashville. MarkCabaniss.com
---
Confessions of a Shameless Name-Dropper
(Music and multi-media presentation based on Mark's book of the same title.)
The music business has taken Mark Cabaniss on adventures far from his native state of North Carolina ... from Nashville to Broadway to Hollywood and back. In this program, this self-admitted "shameless name-dropper" tells witty and inspiring stories of his fun connections through the years in the music business and broadcasting. The stories are mixed with music and visual media to bring the audience into his world all the more. Join him as he shares the inside scoop of his encounters with legendary entertainers Bob Barker, Andy Griffith, Shirley Jones, Kathie Lee Gifford, Steve Allen, Dick Clark, Sherwood (Gilligan's Island) Schwartz, and more. It's a walk down a classic showbiz memory lane. The stories, photos, and video clips are woven together with beloved songs (Try to Remember, Trouble in River City, Edelweiss, and many more) sung by Mark (accompanied by interational touring pianist Dr. Diane Earle), bringing the stories all the more to life while celebrating the transforming power of music and the arts. The audience walks away not only entertained and inspired, but educated about the complexities of the world of entertainment.

How to Be a Star (In One Million Easy Steps)

(Publishing, Songwriting, Recording based on Mark's book, Music Business Essentials: A Guide for Aspiring Professionals.)

In this event, Mark Cabaniss shares his 30 years of experience in the music business as a songwriter, producer, publishers, broadcaster, and entertainer to give aspiring and/or interested people an inside look at the businesses of music and entertainment. Based on his book Music Business Essentials, Mark mixes fascinating anecdotes and lessons learned from his work with world-class celebrities with solid tips for success. Mark's ultimate goal with this event is to educate, entertain, inform, and inspire. Perfect for civic groups, educational groups, and high schools / colleges / universities.
Meet the Composer: Mark Cabaniss
(Music Event for Churches and Schools)
In this event, Mark Cabaniss meets with any and all interested music directors and ensembles to personally conduct and interpret his music with the performing group(s). A public performance of the music (with Mark conducting) is an integral part of the experience for all. During rehearsals and performance, Mark weaves fascinating and relevant facts and anecdotes about the music itself and its creation along with his own rich experiences in the music business with world-class celebrities and musicians. Perfect for churches and schools.
---
Testimonials
"Mark Cabaniss knows his stuff. This show is a kick!"
Emmy Award-winning television icon
"Mark Cabaniss is a warm-hearted, wonderful raconteur."
Award-winning hit songwriter and artist
"Confessions of a Shameless Name-Dropper is a pure delight!"
Multi-platinum award-winning recording artist and songwriter
"The Confessions show was such a delight! We enjoyed it immensely. A fun-filled program."
Bruce M.
"Thanks for the nostalgia and the chance to sing along."
Adrienne F.
"This is my favorite genre of music and Mark is so special. I loved this performance."
"Great music and great stories."
"I so enjoyed the 'How to Be a Star' presentation! It was fast-paced, fun and Mark Cabaniss is hilarious!"
"Wow! After attending 'How to Be a Star' I not only know a ton more about the music business but am inspired to go and follow my dreams!"
"The 'How to Be a Star in One Million Easy Steps' evening was so much fun. I learned more in that hour than I've learned in a whole semester."
"Mark Cabaniss did a 'Meet the Composer' weekend at our church, where he worked with my 35-voice choir, rehearsed four of his wonderful anthems, and discussed his compositional process. Then he conducted them singing these compositions in church. He was a huge hit with the choir and the congregation! As one choir member said, "I learned more from him in two hours than I had in fifty years." His spiritual depth, zany personality, and outstsanding musical skills brought a whole new dimension to my church choral singing and commitment. We can't wait to have him return!"