Find Out What Others Are Saying...
"It was a pleasure working with Stacy Robinson and the Robinson Agency. Stacy was not only thorough with her client's information, but extremely professional. I look forward to working with her again in the future and highly recommend her to other media outlets!"

Stephanie Keys
Segment Producer
Good Day Atlanta, FOX-5 WAGA
---
"When I took on the task of finding a speaker for our church event I didn't think twice about it. Just surf the internet, make some calls and book someone. Easy. Or so I thought! By the time someone gave me Stacy's number at The Robinson Agency I was losing sleep and panicked that I was not going to be able to find someone within our budget. Within 24 hours of calling her we had our choice of speakers and found the perfect one! Next time The Robinson Agency will be our FIRST phone call."
Lori Beth Blaney
Sharon Baptist Church
McDonough, Georgia
---
"Stacy Robinson is a person who can be trusted to provide leadership with Christian integrity. She is a Christian. She is a leader, She is a meticulous planner. She is able to "think through" and "follow through."
"I was the Associate Director of Missions for the Gwinnett Metro Baptist Association, and Stacy served on the Steering Committee for the Gwinnett Metro Baptist Association Women's Conference--1998, 2000, and 2002. Stacy served as the Chairperson for the committee for the 2002 conference. I could always trust Stacy to perform her assigned responsibilities professionally and on time. She was always a team player who did an excellent job with whatever she was assigned. She always displayed good taste, and she was professional in every sense of the word.
"I highly recommend Stacy as an agent for Christian speakers and artists. She will do her best to represent clients and communicate with organizations who book her clients in a professional, Christian way."
Rev. Terry Cothran
Harpeth Heights Baptist Church, Nashville, Tennessee

---
"If you are a Women's Ministry leader and have not connected with Stacy Robinson and The Robinson Agency, you have missed out on a tremendous blessing! Stacy encourages and educates leaders by providing them with networking opportunities and resources for personal growth. Her agency offers quality events where women in leadership can connect with each other and with the wonderful array of speakers she represents. I have been attending her events for years and have been blessed by how enjoyable she makes it to find excellent speakers / musicians for our ladies' events.
Nikki Babcock, Minister of Women
Lakewood Baptist Church, Gainesville, Georgia
---
"The Robinson Agency is the best agency that I've ever worked with and I continue to pass your name on to others."
Lori Stone
Women's Ministry Event Planner
First Baptist Church of Woodstock, Georgia
---
"I have had the privilege of being the pastor of Stacy Robinson for several years wherein she developed a "top notch" Ladies Ministry in our church with far reaching impact. Stacy is not only a lady with great integrity dedicated to her family, but a person of high caliber business acumen. She will do well promoting persons for speaking engagements as her experience in this area already fits her well. I recommend her service to anyone looking for an organized and godly direction for promotional ministry."
Dr. Bob Horner
Peachtree Corners Baptist Church
Norcross, Georgia


---
"Stacy,
I am writing to thank you once again for providing us with a sensational speaker!!!
Ann Platz spoke at our event "A Taste of Hope" yesterday, August 20, 2011, and wowed our adience with her heartfelt stories and messages! Her stories were poignant and Ann cleverly entwined their meanings to Karen's House of Hope, which, of course, was the purpose of our event. Ann was gracious, charming and witty. Even the men present were caught dabbing tears from their eyes! Our spellbound audience laughed, cried and gave Ann tremendous applause including a standing ovation!
The attendees left the event with such positive comments and compliments about Ann and her stories: "Wow - She was great!" "She was a perfect Speaker" "I didn't think she was going to be as good as last year's event, but she was better!" "Where did you find out about her?" "She was so compelling, smart and honest!" "I wish I could hear some more of her stories!" I am sure my phone will be ringing on Monday with additional comments and compliments.
Thank y
ou, Stacy Robinson, for your guidance in selecting the perfect speaker for our event. I can hardly wait until next year! You are the perfect agency and know exactly what you are doing!!! I will be calling you soon.
With Gigantic Smiles, Hugs, Hopeful Blessings and Especially Love,"
The Cancer Network of Hope / Karen's House of Hope
---

"Stacy Robinson has blessed me and the organizations of which I've been a part for over five years now. As a speaker, she has inspired our homeschool support group, women's ministry leadership team, and event participants on topics such as organization, building a women's ministry, and hospitality. As a team, we've attended and benefited from training conferences she's coordinated and now, in my position as women's ministry team leader at our church, I'm thrilled to utilize her services as agent for speakers for women's events. Stacy has proven herself as a reliable resource whose follow-up and attention to detail is remarkable. Remarkable also, is the way God continues to bless her vision for women and enlarge her territory."

Susan Shay
Director of Women's Ministries
First Baptist Church of Smyrna
---

"It is good to know that we finally have an agency representing Christian speakers and artists! As a former pastor and now the CEO of Haggai Institute, we have endeavored to utilize such a service . . . but, regardless of the need, there was no agency to assist us.
"It's been my pleasure to know Stacy Robinson for many years. Stacy will bring to the entire Christian community the quality representation for churches and other organizations to enable them to select and secure the talent they need for special emphases or events."

Dr. W. M. "Bill" Hinson
Haggai Institute


---
"I happened to be reading the Gwinnett County Business magazine in late 2002 and found an article on a new company, The Robinson Agency, started by Stacy Robinson. The paper depicted a woman with a long history for putting together, organizing and kicking off events for a few to a few thousand attendees. I checked out her website. What a blast. I found speakers with a wide range of character, topics, and pricing. I knew the type of speaker I wanted, funny and uplifting. The women of our church needed a retreat that would make them laugh.


---
"I found Cathy Lee Phillips and just had to have her. I emailed Stacy and explained to her my dilemma concerning price. Stacy was wonderful. Start to finish, she emailed me, called me and dealt with me. Within just a few minutes I had a speaker, the one I wanted at a price we could afford. Stacy runs a business that any church or organization would be proud to call their speaker agency. I have recommended Stacy and The Robinson Agency to every retreat organizer I have come into contact with and will continue to do so. I still hear accolades about what a wonderful speaker we had.


---
"The Robinson Agency makes you feel like you've been a partner with them for years. They welcome you in and gently and wuth great friendship direct and deliver to you the speaker of your dreams. And it doesn't end there. Stacy remains steadfast with her monthly eNewsletter update on new and exciting speakers, church leader conferences, speakers' receptions and a multitude of other services she makes available to you in order to make leading your Christian group a breeze."

Laura A. Bland
Pastor's Wife
Spiritual Growth and Enrichment Chair
Morrow Presbyterian Church
---
"I have worked with Stacy Robinson since 2011 when she asked me to speak at one of her events. I was new on the scene, but she saw something in me and my testimony that was worth sharing with others. Since then, she and I have worked on the movie Stand Your Ground together, her being in role of executive producer, which led on down the road to the television talk show The Christian View that she producers. Stacy is a perfectionist and I fly by the seat of my pants, so I must say 'Stacy Robinson completes me' and God knew that I needed her force in my life."
Jackie Carpenter
Author, The Bridge and Georgia Justice
Executive Producer, Stand Your Ground movie
Host and Executive Producer, The Christian View television talk show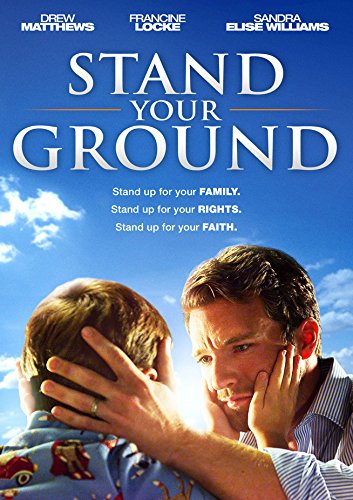 ---
"Stacy is always ready to provide us with a Christian speaker as a guest for 'Atlanta Live.' We have had many of her recommendations on the program. Stacy has a gift for finding and representing Christian speakers and leaders who are solid in their faith and can speak intellectually about serving the Lord with intention. Thank you, Stacy, for your service and your ideas that make the program even better!"
Michael Vallone
Programming Director, WATC TV 57 Atlanta

---
"Stacy Robinson is a professional woman in Christian media. She has great vision and strives to keep Christ the focus of every detail. From television to speaker placement services, Stacy works hard to produce quality work and honor God in all she does. Stacy has worked with infuential people in all walks of life, yet remains humble and hard working. It is my pleasure to be a part of all her creativity!"
Dawn Mooring
Author, When Lions Roar
Co-Host, The Christian View television talk show
---
"Thank you so much for your Speaker Training 101. This class was amazing! Your delivery was fabulous and your content was much more than I had imagined. I am glad that I took your class so that I know how to proceed with what I feel God has called me to do. I could not have gone any further without your class. I would recommend it to anyone who has been speaking for awhile to get fresh ideas, or is new so that they can learn everything they need to know to begin their speaking career!"
Murray Park-Reese
---
"I just wanted to express my thanks and appreciation for today's workshop. By the way, over the last year as Pat and I have promoted Painted Parables, people all over Gwinnett County have pointed us in your direction for advice and counsel. After today, I certainly understand why. Thank you again for the wonderful workshop. What a blessing."
Donna Lott
"I want to thank you for a very informative meeting today. I learned about things that I did not realize were important (like a demo). You also gave me information that I had asked others about but never received answers. Now I know the correct way to proceed. I am now equipped to reach out with a clear sense of direction. Also, after going through the materials that you gave us today, many of my other questions have been answered. I enjoyed the training and will gladly attend other training given by your agency. ... I'm sure that God directed me to the training today. God bless you."
Teresita Glasgow
"What a delight it was to have three hours with you on Saturday morning. ... The information you shared was clear, practical, and honest. I use honest because you were very honest in setting forth the challenges of the speaking world - this is no magic elixir to fame and fortune. ... Participants certainly leave your event knowing the basics of what they must do to present themselves professionally as a speaker. The fact that you wrap it all around your winsome smile and engaging humor ... adds to the warmth and sincerity of the information shared."
Tim Morrison
---
"Just wanted to let you know that I found your speaker workshop very informative. Just the answers I needed to the questions I had. ... I wish you much success. I was delighted to feel that I got my money's worth."
Valee Smith
---
"Just wanted to write and thank you for the information you gave to all of us Saturday at the speakers workshop. It was a great success and full of useful advice. You answered many questions that I have had for some time. I believe the three hours I spent with you will save me many weeks of research time. Thanks so much!"
Debbie Rawls
---
"Really enjoyed the Speaker Training ... you presented a lot of "meaty" material in a short time - I was glad I came. ... Thanks again for a good class."
Marion Ivey
---
"I enjoyed your workshop and I found it helpful. I now feel a little less intimidated about calling churches to set up speaking engagements. I appreciate what you said - that it's not about selling myself - it's about building relationships with people. That's how I feel about marketing and networking my writing and it was nice to be reminded that the same principle applies to speaking too. ...
Thanks again for all the great information."
LeAnne Martin
---
"I had a great time at the meeting. The information was great! It was 'stuff' I can use as a speaker or an event planner. I appreciate your push on sincerity and building relationships. You have always been very helpful, and I can never tell you how much I appreciate your help. May God continue to bless you, your family, and your ministry."
Lynda Gooden
---
"Your seminar was VERY helpful. Even though I have been speaking for a while, your information was just what I needed as there were some gray areas that are now clear. You presented a vast amount of material in an interesting, engaging manner which held my attention the entire time. Thank you so very much."
Carole Graham
---
"The workshop was great last night. The best thing that I learned was that a demo could be a CD. For some reason, I thought that it HAD to be a DVD. I could have had a CD a year ago. WOW ... you were terrific. Again, thanks for sharing."
Brenda Neal
---
"Your training was very timely for me. I had a TV interview yesterday to discuss my new book (When Life Gives You Lemons, Open a Lemonade Stand) and I used the information you shared with us! I also have several friends who wanted to attend but were unable. I will continue to share information about your services with them and others who are intrested in using their gifts to further the kingdom of God. Thank you!"
Elizabeth Wilson
---
"It was sooooo apparent to me and I pray to all the others there that God is your agent! Thank you for inviting me and sharing the wellspring the Lord has put in you! His light surely did shine through you!"
Jill Ijebuonwu
---
"This was an excellent seminar that was well worth the time and money. Stacy Robinson presented very helpful materials and offered many resources. This was not a sales pitch - instead it is essential training."
Jerra Dooley
---
"Stacy, I want to thank you for the Professional Speaking 101 class. Little did I know how much information you would be giving. Every detail seemed to be covered from what is needed in one's portfolio prior to an engagement to what to say on the phone when calling a prospective events planner. You have a lot of experience that is invaluable to the novice. I so admire how you have put your agency together and are making it for not only for you but for others. Thank you."
Micky Land
---
"Stacy, first I want to thank you for allowing me to attend the Speaker 101 workshop. It has truly energized my spirit and encouraged me to move forward into the next step. I have begun to organize my brochure and start the process of building my media kit so that I will be better prepared when asked to speak. I appreciated your candor in teaching us how to be a better speaker from the business side of ministry and that doing it for God's glory is just as important as preparing the message. I have enthusiastically encouraged other speakers and writers I know to get acquainted with you as a valuable resource.
Thank you again ... it has helped me develop into a better speaker."
Pat Davis
Vice President, Southeast Region
Protestant Women of the Chapel
---
"Thank
s so much for your time and energy to plan and implement Event Planning 101. I was so pleased with every aspect of the material you covered from coming up with ideas to why are we having the event. You gave me a lot to think about and regroup about Women's Ministry events and activities. Girlfriend, you need to write a book and share your ideas, because you are very gifted in the areas of encouragement and sharing information."
Becky Ford
---
"I know I enjoyed your class so much and I'm sure that all my ladies did too. That's all we talked about all the way home. I'm so glad you had the class. We meet with our Ministry Team tomorrow night and I'm going to implement a few of your ideas. I think the ladies will like your suggestions. I know I do!"
---
"

Thanks for all the great info at the event planning workshop. Chock-full of good advice, tips and problem-solvers. Well worth the time and money. Keep me on your mailing list and let me know when you get that book written - it's needed and you've got the goods!
Thanks!"
---
"The information that we received at Event Planning 101 was not only very interesting, but extremely helpful as our organization is just getting underway. Thank you again. I really enjoyed it!"
Dr. Yvonne A. Anderson
---
"I attended my first Robinson Agency Dinner, which introduced the Agency's Christian women speakers, comedians, and singers. The evening was impeccably planned, with powerful music, a beautiful dinner, and dynamic interviews with each of the women represented by the Agency. I thoroughly enjoyed the opportunity to see women I knew, meet new friends, and to catch a glimpse of some of the finest women in the business. This was the first dinner I had attended through the Agency, and I look forward to attending this worthwhile, fun event each year."
Women's Ministry Director
North River Community Church