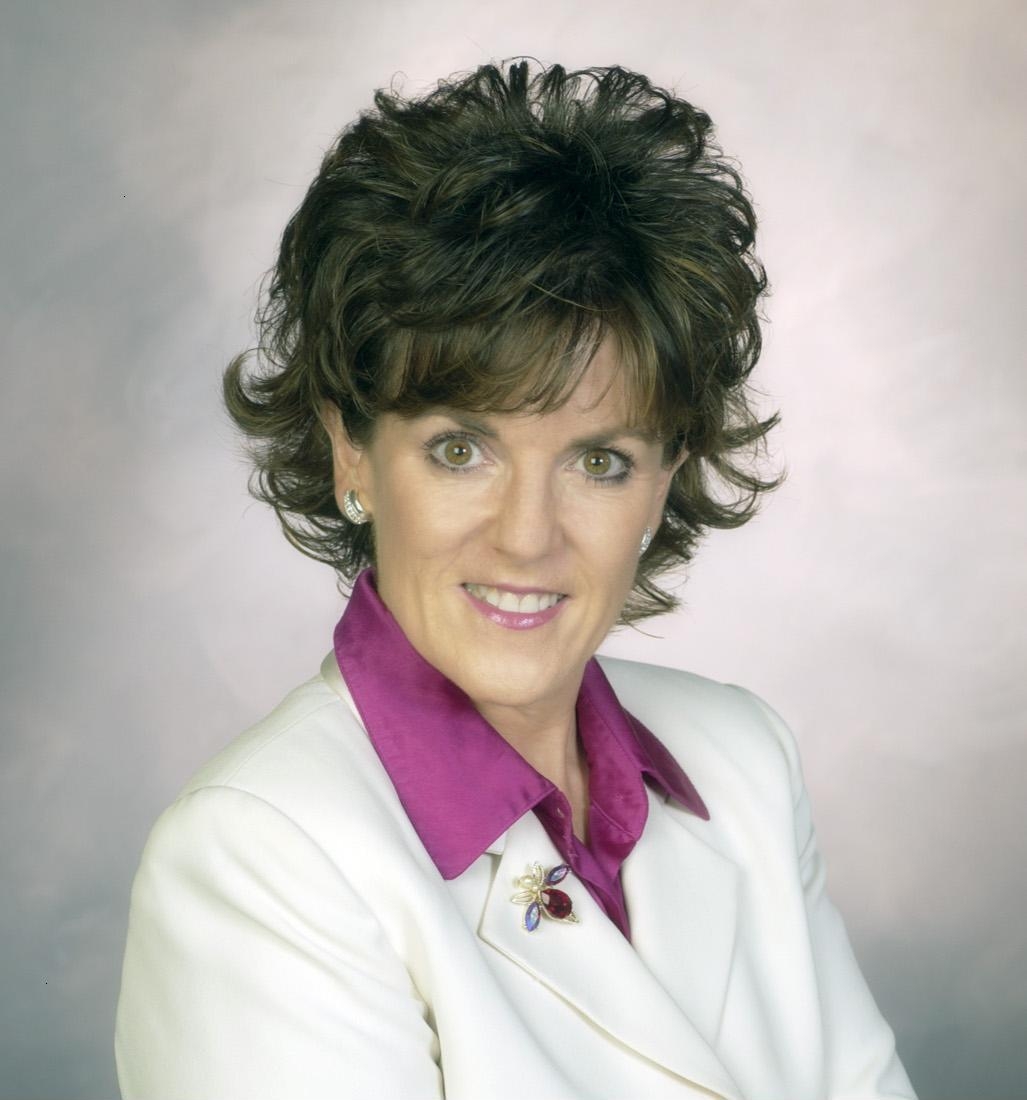 Laurette Willis
Actress, Singer, Fitness Expert

Founder of "PraiseMoves"
Author of "BASIC Steps to Godly Fitness:
Strengthening Your Body and Soul in Christ"


Laurette Willis Travels from Oklahoma
For More Information: Call 1.800.782.2995 Or Click Here to Send An Email

For over twenty-five years Laurette Willis has been invited to entertain and speak to groups as diverse as ...

U.S. Armed Forces in Asia with the U.S.O.
Over 500,000 students in schools and universities
Christian women's retreats and conferences
The President and nation's Governors at the National Governors' Association Conference

An award-winning actor and playwright, Laurette has peformed in film, television, radio, Off-Broadway in New York City, and is a member of CITA (Christians in Theatre Arts). Her vocal talents were sharpened Off-Broadway as an improvisational comedienne where she earned the nickname, "The Women of 101 Voices."

As a keynote speaker, Laurette ignites her messages with a unique blend of heartfelt encouragement, touching personal stories, and side-splitting humor. Laurette is known for her one-woman shows wherein she portrays famous women from the Bible and the Christian faith, as well as historical drama, storytelling, and wacky musical comedy.

Laurette is the author of BASIC Steps to Godly Fitness: Strengthening Your Body and Soul in Christ (Harvest House). As the founder of PraiseMovesTM, ("the Christian ALTERNATIVE to yoga"), she trains PraiseMovesTM instructors and presents Fitness for His WitnessTM seminars nationwide as well as producing PraiseMovesTM books and videos, Scripture-to-Music CDs, and the Gimme Ten WorkoutTM.

Laurette is an AMF-certified personal trainer and aerobics instructor and is a charter member of the Christian Wellness Association.



---
Laurette's
"Fitness for His Witness"
60-second radio 'nuggets' can be heard on radio stations across the country and on internet at OasisNetwork.org.
"PowerMoves Kids"
is a program developed by Laurette for public, private, and home school children, coming character education and fitness in the one program.
The 30-minute
PraiseMoves
television program is seen on TV in the U.S., Europe, the Middle East, and North Africa. Best of all, every show ends with an invitation to receive Christ!
---
Click Here to Read Laurette Willis' Article ...

"Why a Christian ALTERNATIVE to Yoga?"


---
Laurette Willis' Topics Include . . .


Fitness for His WitnessTM
featuring PraiseMoves
TM
- "The Christian Alternative to yoga"
Deliver Me From the "New Age"!
- Laurette's amazing, often hilarious, testimony
The Personality Puzzle

Becoming a Vessel of Honor

Many Flowers, One Bouquet

Called to be Transformers

Fulfilling God's Purpose



---
Laurette's One-Woman Performances Include . . .


Great Women of the Bible

Inspiring musical drama featuring compelling portraits of Elizabeth, Mary Magdalene, Priscilla, and Ruth
Introducing: Susanna Wesley

Meet the remarkable mother of John and Charles Wesley, founders of the Methodist Church.
Sister Aimee

Dynamic 20th century evangelist Aimee Semple McPherson
The Nutty '40s Radio Show

WACKY 1940s musical comedy where EVERYONE is part of the show! Great '40s music - even Betty Boop!
---
Laurette's Popular Retreat / Conference Package . . .

Fitness for His WitnessTM Weekend: Godly Fitness for Spirit, Soul and Body



A sure-fire, one-stop retreat package for physical, emotional, and spiritual renewal!
Ready for a
Not-so-Extreme Makeover
by God's design?
How about a fun-filled
Faith Lift
?
Choose from memorable messages, dynamic drama, winning workshops, song specials, plus the Fitness for His Witness
TM
seminar featuring PraiseMoves ("the Christian ALTERNATIVE to yoga!") and LOTS OF LAUGHTER for a weekend your ladies will NOT forget!
---
Testimonials . . .


"Since I am a visual learner, I especially love the way I felt drawn into the history and culture of the Bible through Elizbeth, Mary Magdalene, and Priscilla. What a great time we had with Laurette! May God continue to give her opportunities and ideas as she performs for Him."
Jean Bond, Pastor's Wife
Coutnryside Baptist Church, Stillater, Oklahoma


"Laurette is very professional, but also has a very sweet Christian spirit that comes across in her performances. I would highly recommend Laurette as a speaker to our District Directors of Women's Ministries across the nation."
Linda Stamps-Dissmore, Women's Ministry Director
Oklahoma District Council of the Assemblies of God


"It was a privilege to be with you when you performed 'Great Women of the Bible' for the Episcopal Church Women's Annual Meeting. Your presentation was superb. Your writing, performances, and interpretation were moving and your songs were wonderful. You made Elizabeth, Mary of Magdala, and Priscilla living disciples, and you shared the Gospel through their experiences. The old, old story was mde new and [was] presented in a powerful manner."
Bishop Robert M. Moody
The Episcopal Diocese of Oklahoma


"While your professional background shows through, your commitment to the Lord and sensitivity to His Spirit outshines it."
Nancy Hidle, Women's Ministry Director
Southern New England District Council of the Assemblies of God


"Laurette is multi-talented and humbly uses these talents to bring the gospel message to as many people as she can. Her heart is completely set on bringing glory to our Lord."
Dr. Charles E. Higgs, Senior Pastor
First Baptist Church, Portland, Texas


"Laurette is a fascinating speaker who combines the gifts of acting and humor with spiritual words of wisdom and Biblical truths. I highly recommend her ... I thank her for giving women across the denominational lines of Christianity the lift they need in Christ Jesus."
Mary Beth McElroy, Director, Heart Like His Ministries
Will Rogers United Methodist Church, Tulsa, Oklahoma


"Laurette - I'm still smiling! We were touched by your keynote, PraiseMoves and especially your welcoming, compassionate spirit."
Jenny Naubauer, Women's Ministry Director
New Beginnings Church, Stevens Point, Wisconsin


"It's difficult to get to the gym. We're busy and don't want to take the time. But we know we should, if we want to stay healthy. With Willis' DVD,
PraiseMoves®: The Christian Alternative to Yoga
, you can, in your own home, increase your flexibility, improve your circulation and enhance your level of energy. Her stretching and flexibility exercises are accomplished without the influence of Eastern exercise practices. Laurette Willis' program is one that everyone can participate in and benefit from. As an added bonus, buy her book also—it's a great companion with her DVD."
ArmChairInterviews.com

"Great idea! Now Christians have an answer for 'Yoga.' The body of Christ needs more exercise. This DVD will encourage them to have fun while improving their health."
Herman & Sharron Bailey, co–hosts of It's Time for Herman & Sharron



---
Click Here to Read PraiseMoves Testimonies!

---

Laurette Willis Travels from Oklahoma
For More Information: Call 1.800.782.2995 Or
Click Here to Send An Email
---

Click here to request The Robinson Agency email updates
In order to receive updates that are of most interest to you, please include the state where you live and, if applicable, the type of ministry in which you serve. Please include your email address if it is different from the email address you use to send your request.

---